My Garden Jungle - September.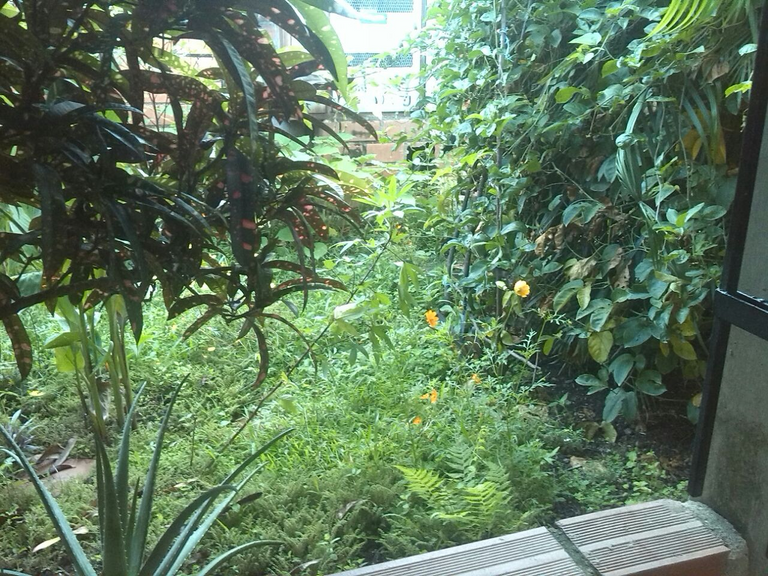 It looks a lot like a little jungle haha
Hello hello hive gardening friends! This month I come here to tell you about my garden, since unfortunately in August I could not participate.
In the middle of July I got a new job in the business of some relatives, because of this I have been full every day, so much so that I have half neglected my poor garden. Even so, thanks to the rains most of the plants have been able to survive without my care, but others have grown without any control and have also been attacked by various pests.
Today I finally had a day off, so I will try to tell you as much as I can haha.
For first of all, the Passion fruit plant has continued to spread like crazy and continues to bear a lot of fruit, it is already on a large part of the roof and on the grill of a window in the back.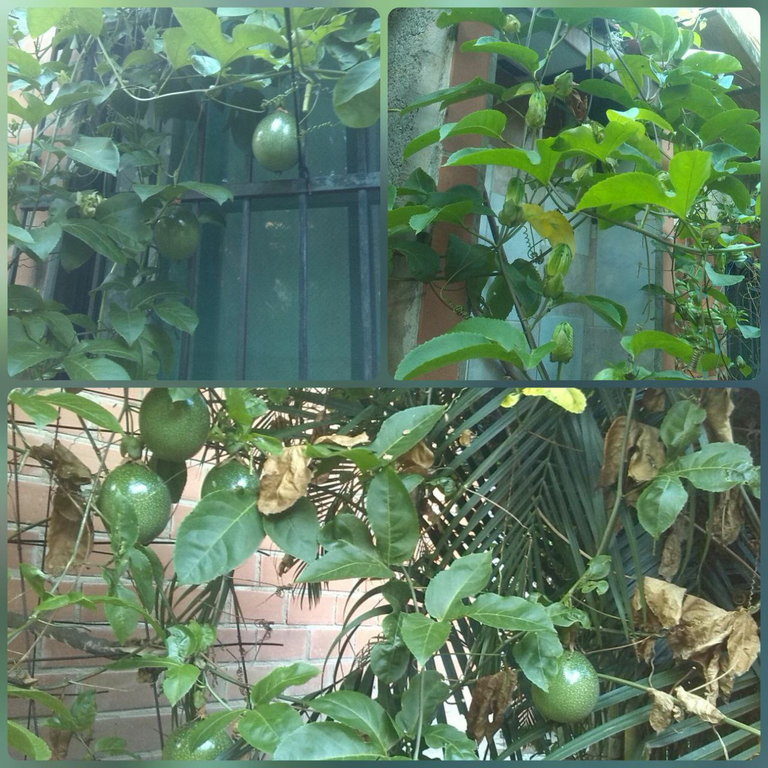 It has even tangled a bit with the Malabar spinach, although this is to be expected since they are both climbing plants.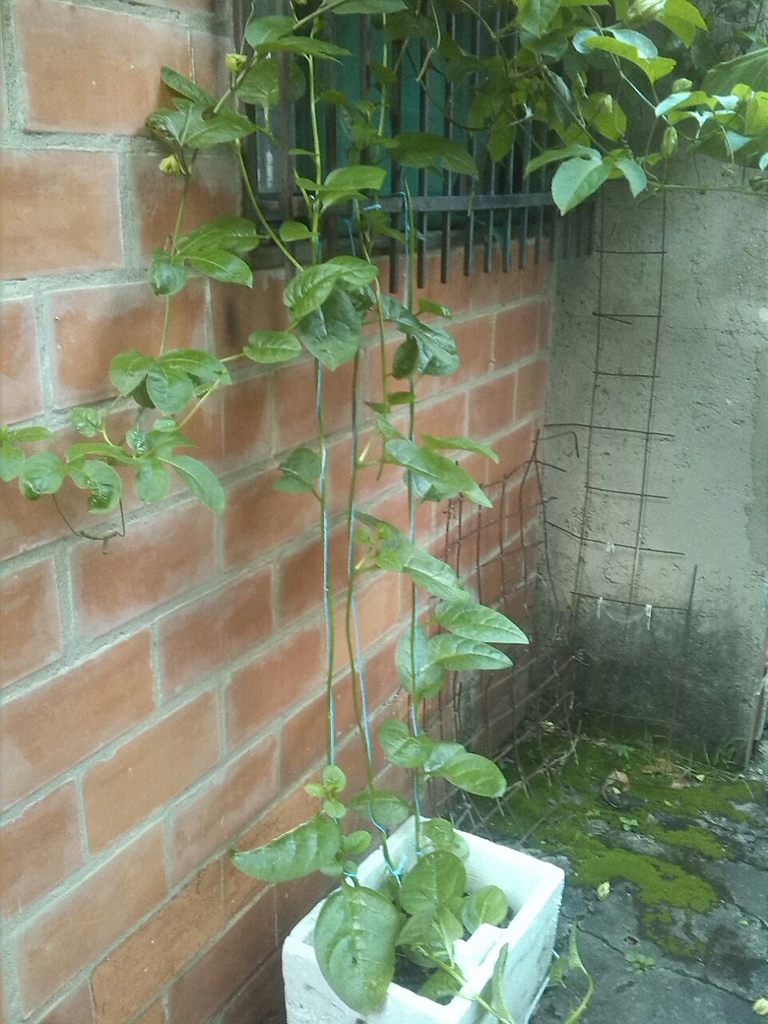 At the moment there are 3 banana plants bearing fruit and one of them is almost ready to harvest.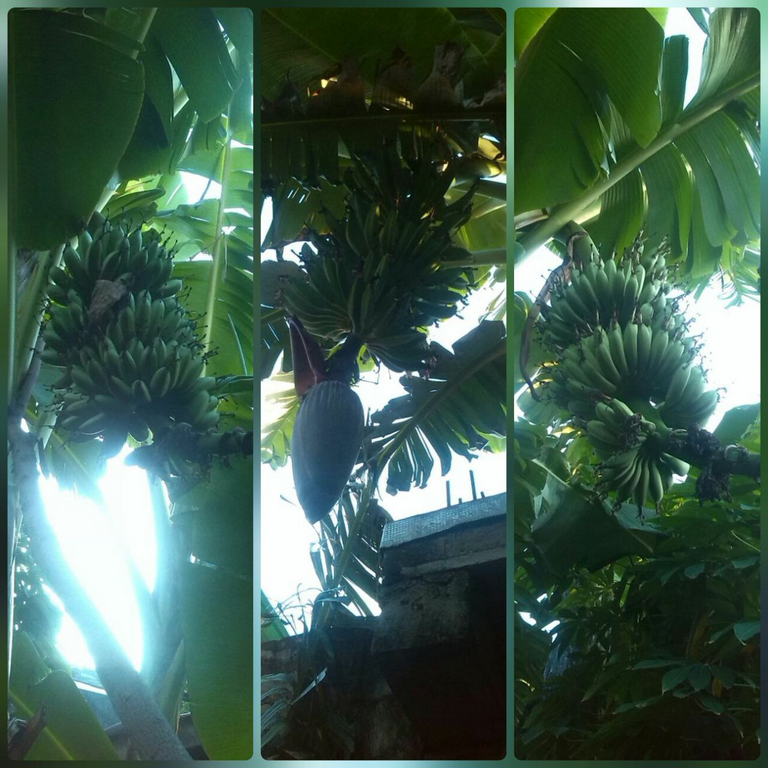 My next achievement of an experiment are these little plants of ocumo (also malanga or taro), the big ones I will plant directly into the soil soon, the smaller ones I haven't decided where to put them yet.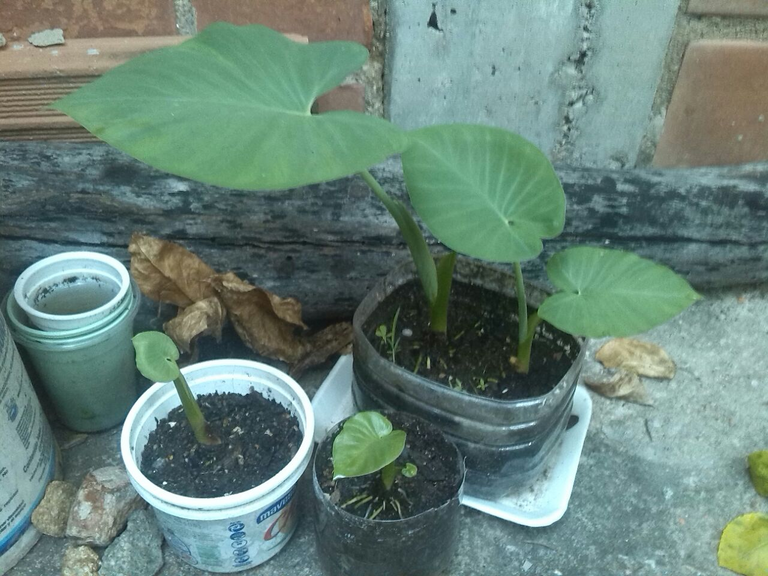 Here is another experiment, a rue plant and a crown of thorns plant that I managed to grow from cuttings, those were the only ones that survived of each type!! hehehe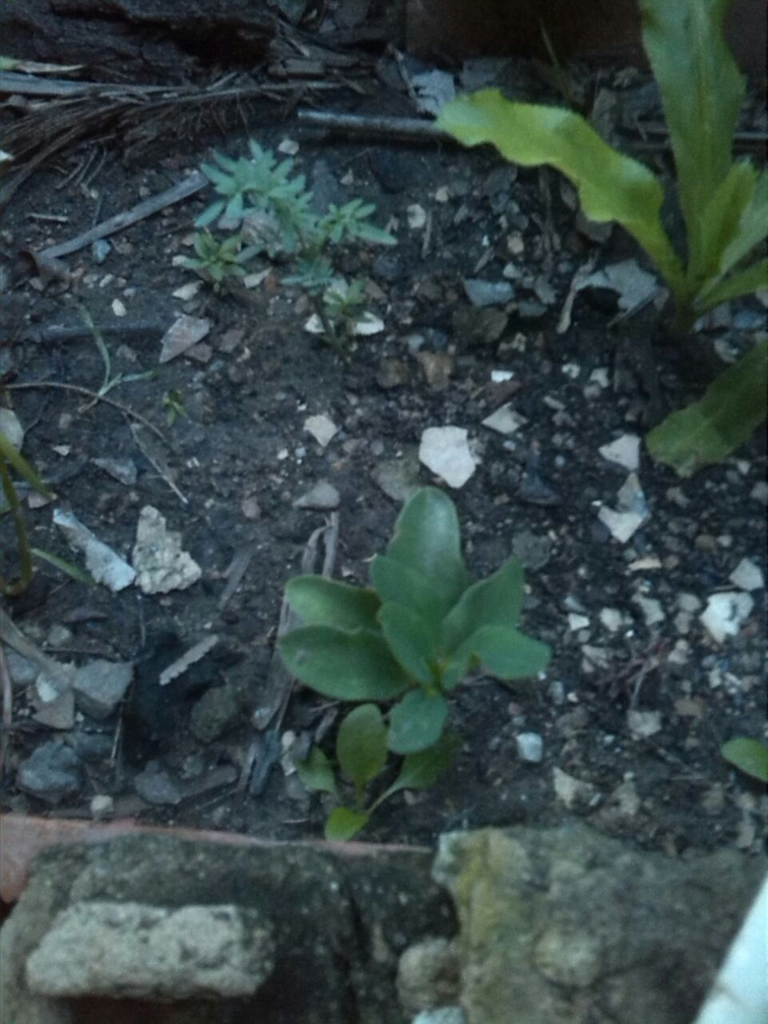 My cilantro is already finishing its life cycle and giving me seeds to continue planting.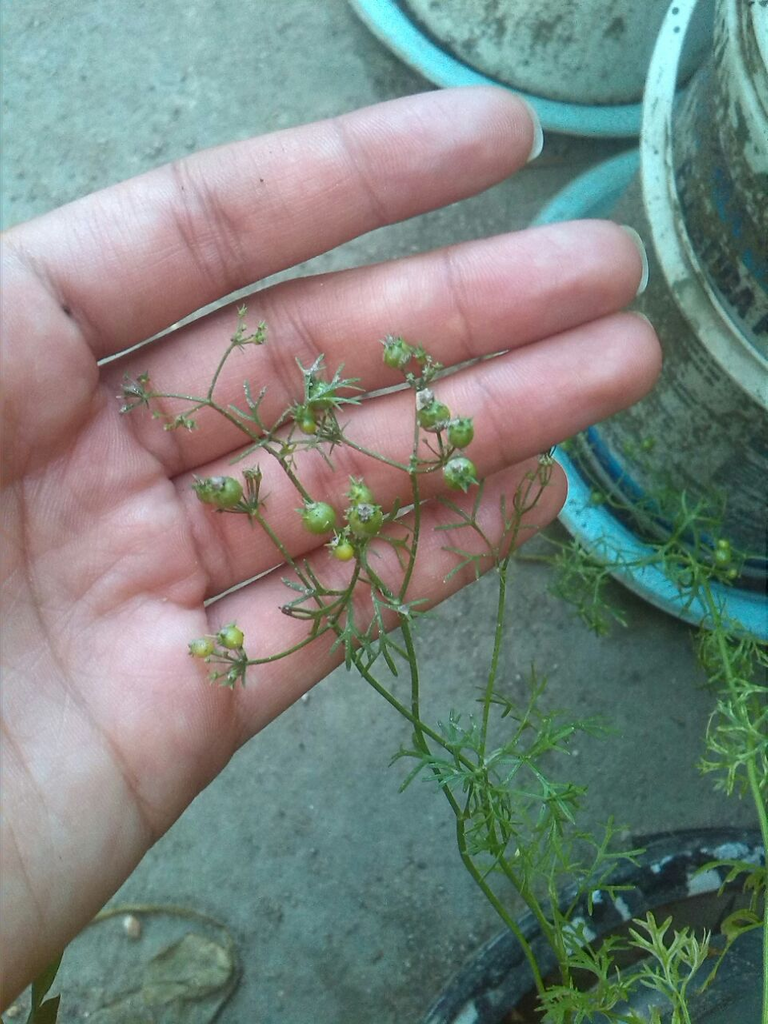 Finally I show you my plantation of chilies and bell peppers, in which the bell peppers did not survive and I ended up with a nice tomato plant, several celerys (which I originally thought were parsley) sunflowers and marigolds.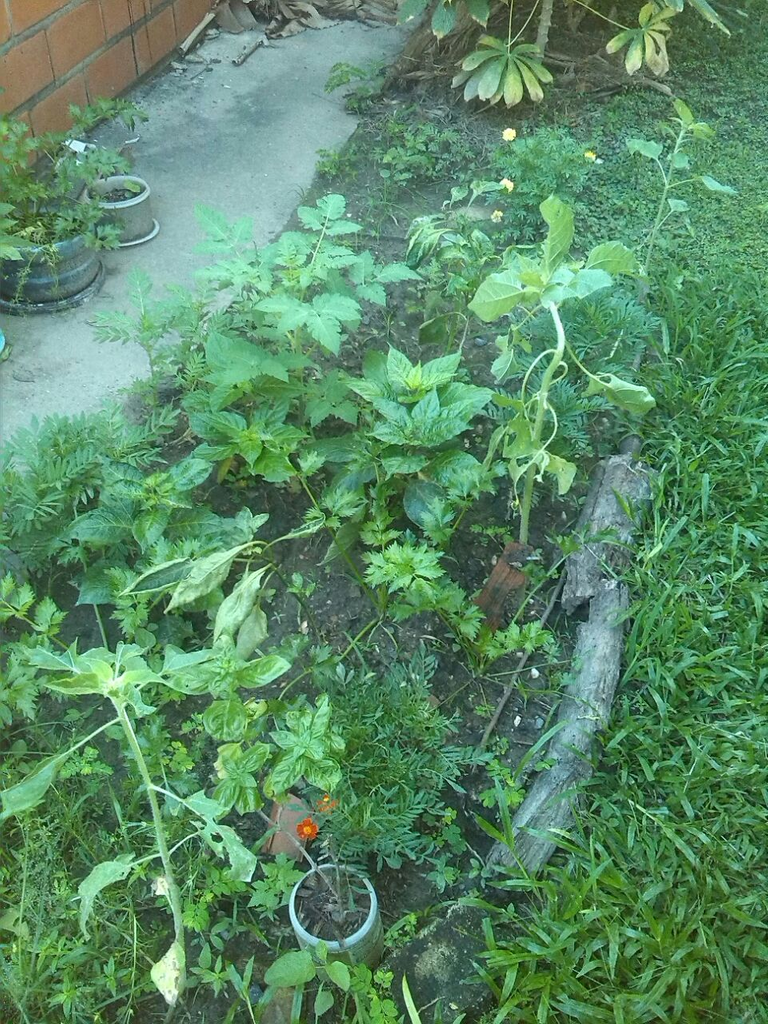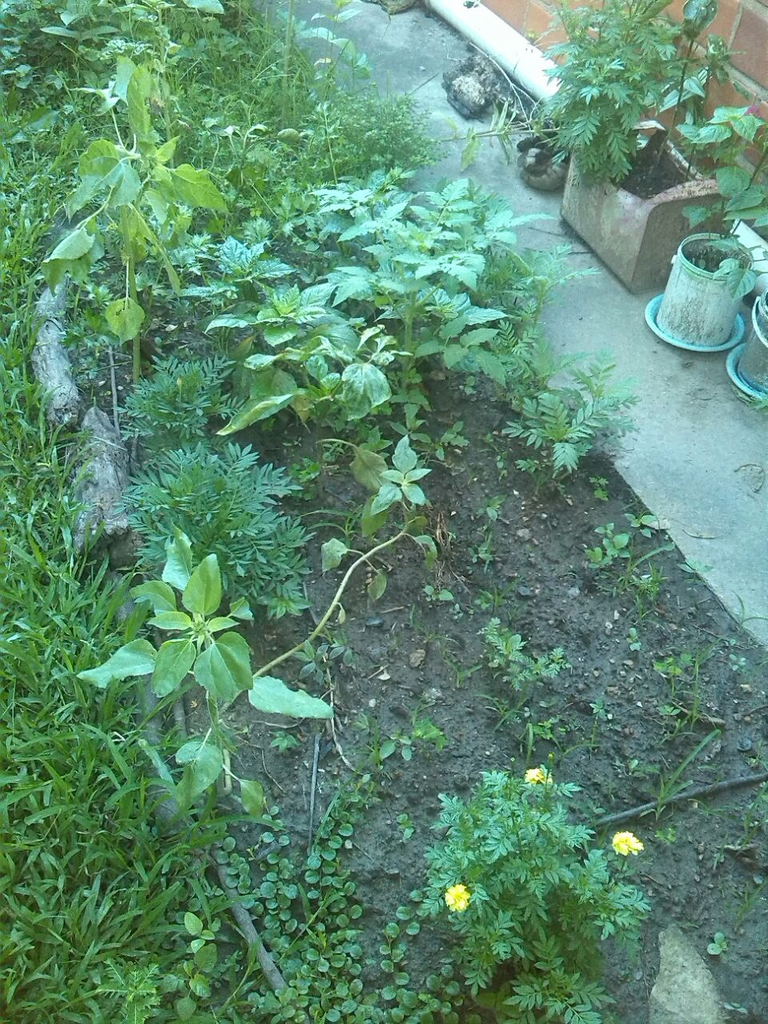 Bonus: Finally I got a solution to the problem of the leafcutter ants (the big, red ones) destroying my mandarin plant and it was to put this tire with water inside, so far it has worked, I am very happy because I have had it for a little over 1 year and it is still the same size because every time it had some leaves the ants ate it all!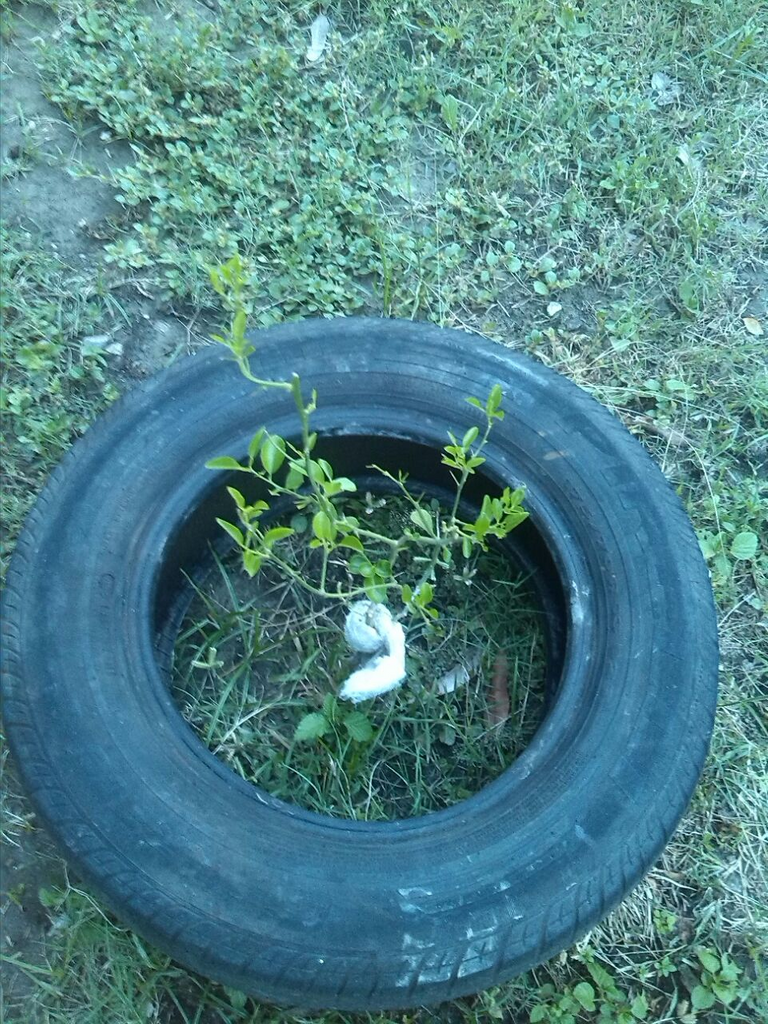 Well, this has been my participation in the #gardenjournal challenge this month, I invite @sirenahippie and @mjmarquez4151 to participate. I hope to be able to show you more often the changes in my garden, I have not really been able to do much but I always keep an eye on it. I hope you all have a nice weekend, greetings!


Gracias por leerme. | Thanks for reading.
Todas las fotos son de mi autoría. | All photos are my own.

---
---