Dealing with my garden jungle part I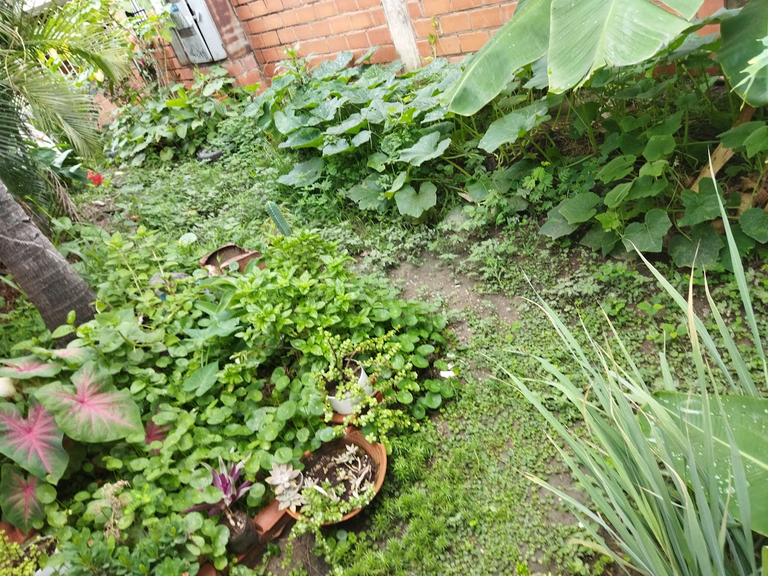 It's been a while since I've been here the last time, so much so that the rainy season started in my country and even without enough time to attend to my garden, it started to turn into an uncontrollable jungle. I have managed to take at least a few minutes before going to work to give attention to the weeds and some plants that were neglected. Join me and I'll tell you what I'll be doing, part by part!
My first task this time was to repot several succulents and other plants that besides being too big for the place where they were, were also in bad condition, such as this Huernia that had even fallen and the pot had already broken, despite that it was with several flowers!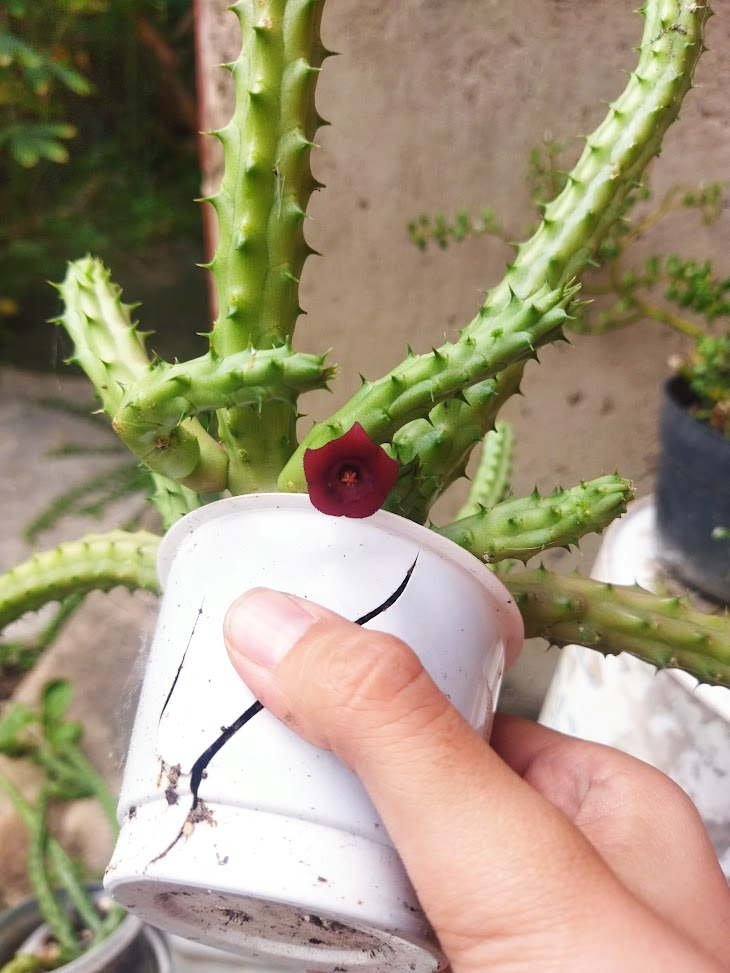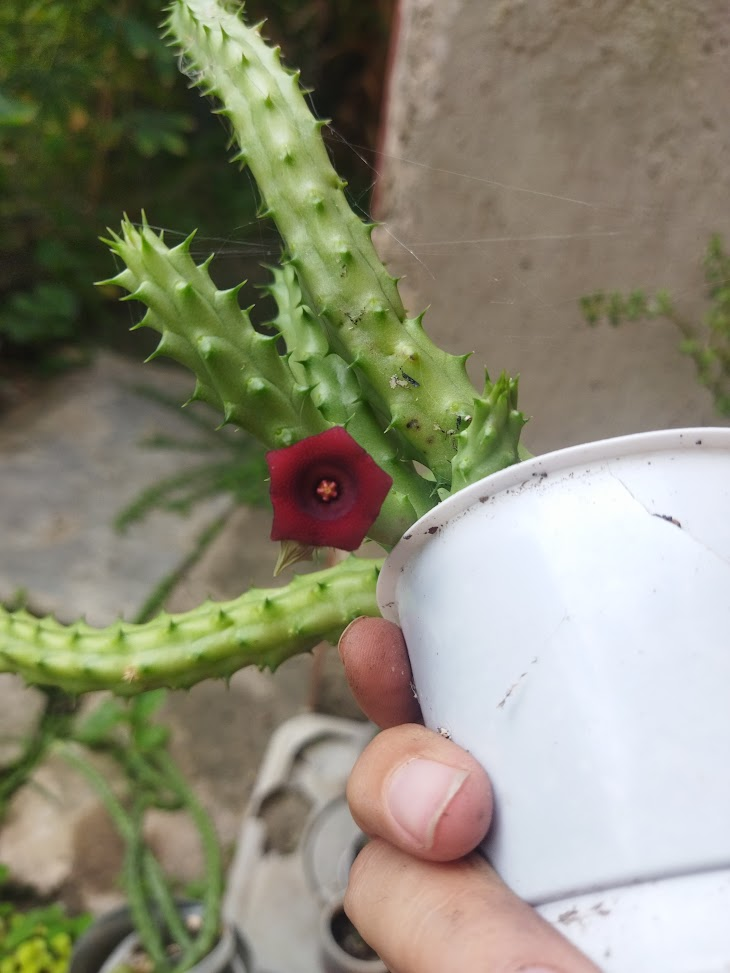 Well, hands on! I had to go fast because I took advantage of a couple of hours of daylight when I left work on Sunday.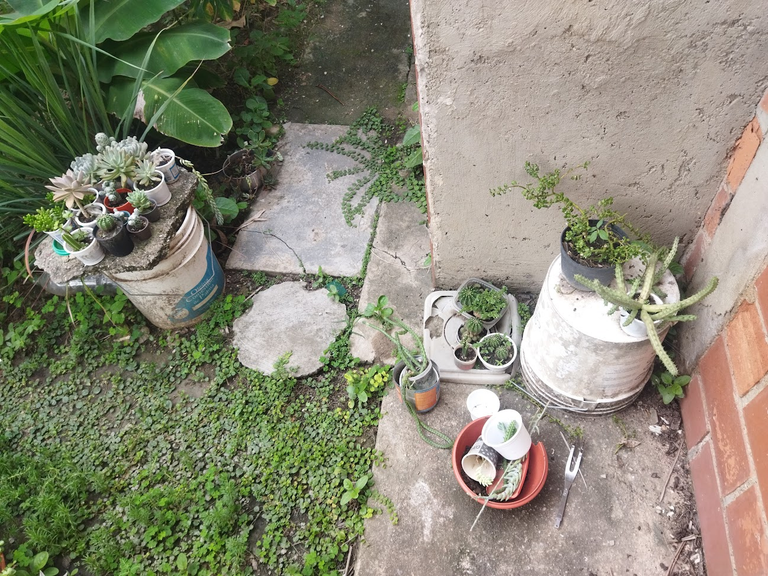 In addition to repotting, I also had to plant some succulents and a cactus that I got as a gift last weekend 😍.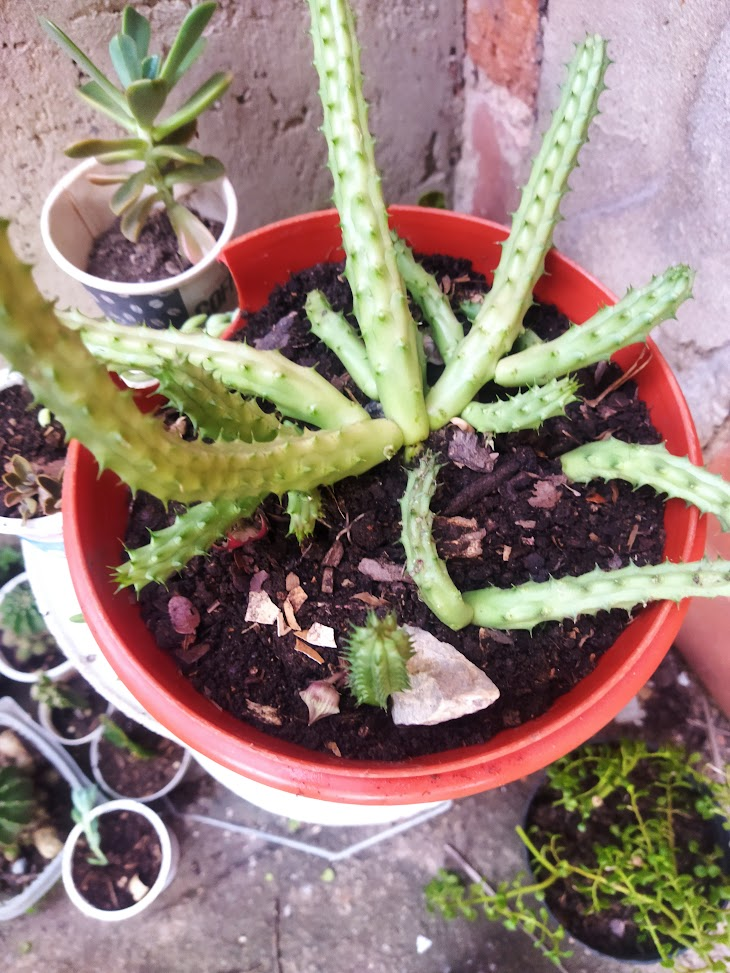 This is how the huernia ended. I'm kinda nervous cause I have an issue when repotting into bigger pots and plants die, I really hope this one adapts well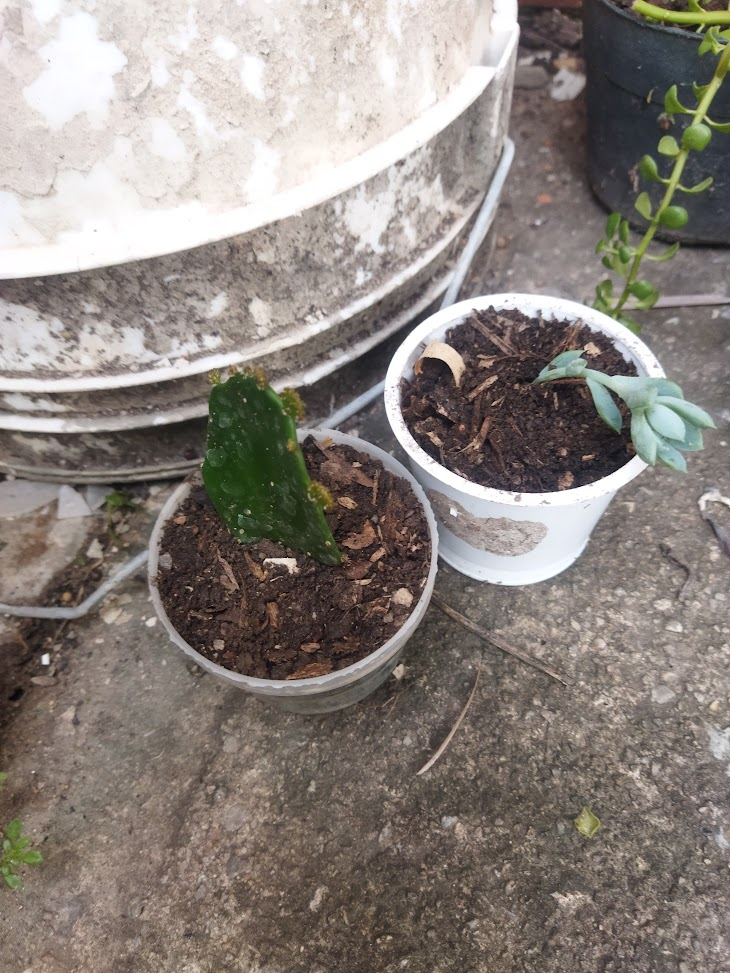 And the little ones that I got
Next I had to take some succulents out of two different pots, which had been there a long time, and were a bit ugly, unfortunately I forgot to take pictures of the before but these are. The first one has a lot of Graptopetalum Paraguayense, a tiny Sedum Rubrotinctum and a small elephant bush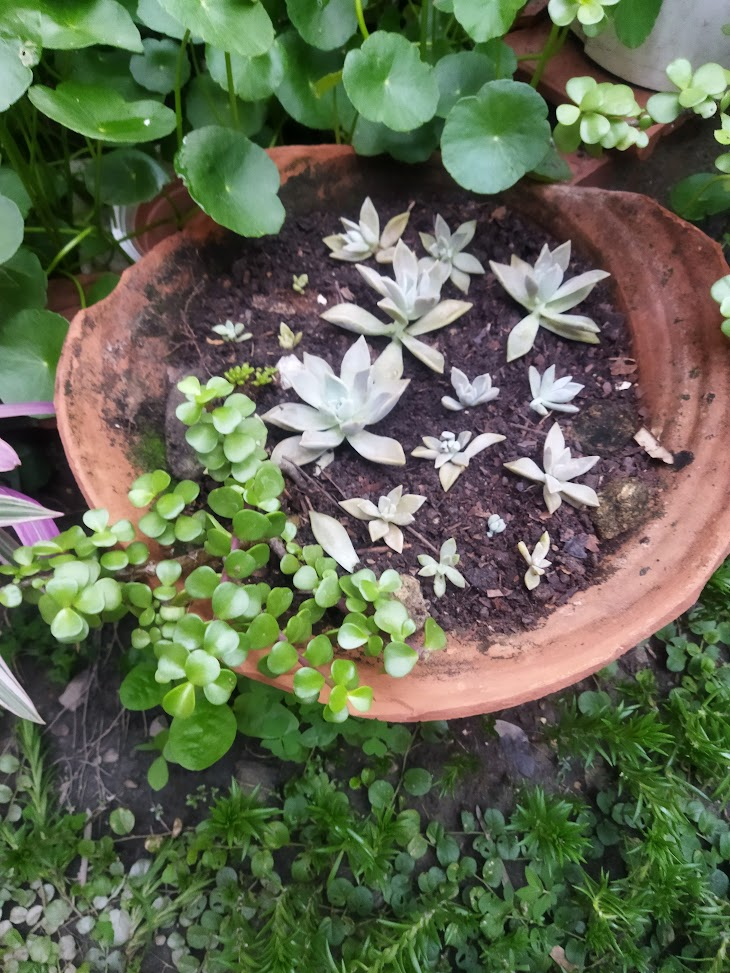 Now that I think about it, I planted too many cuttings, this is going to get wild 😂
The second one has some Sedum Morganianum and Graptoveria Fenix. This one was beautiful with clinging branches but once it fell and it never became de the same 🤣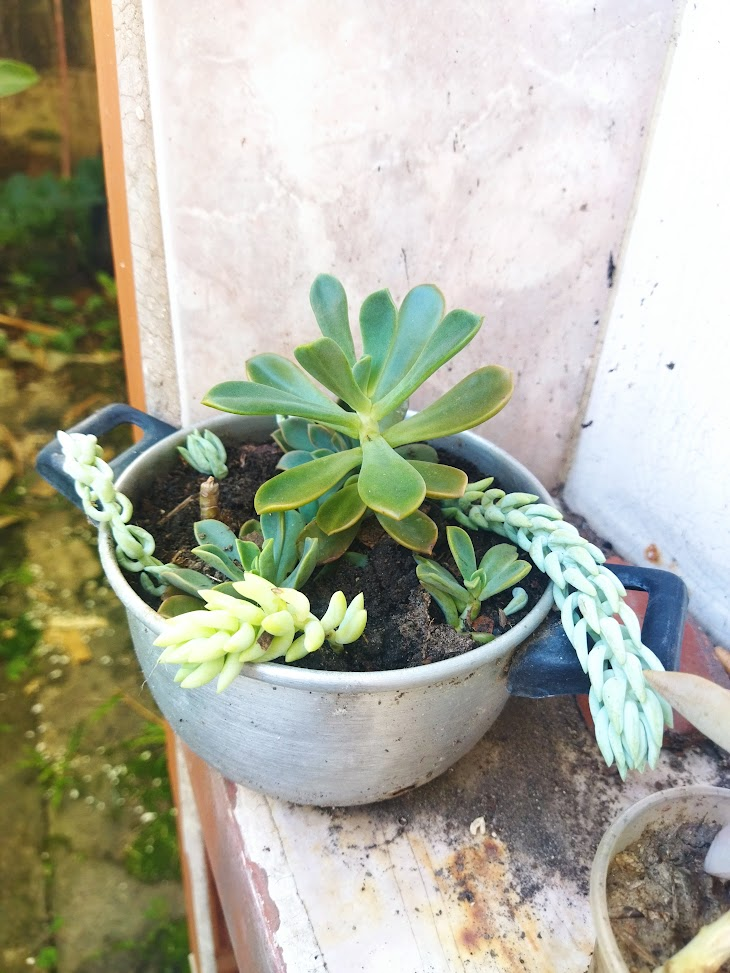 Then, I cleaned up a bit around those pots since that pond-like plant, which I can't remember what it's called, really grows wherever it wants x.x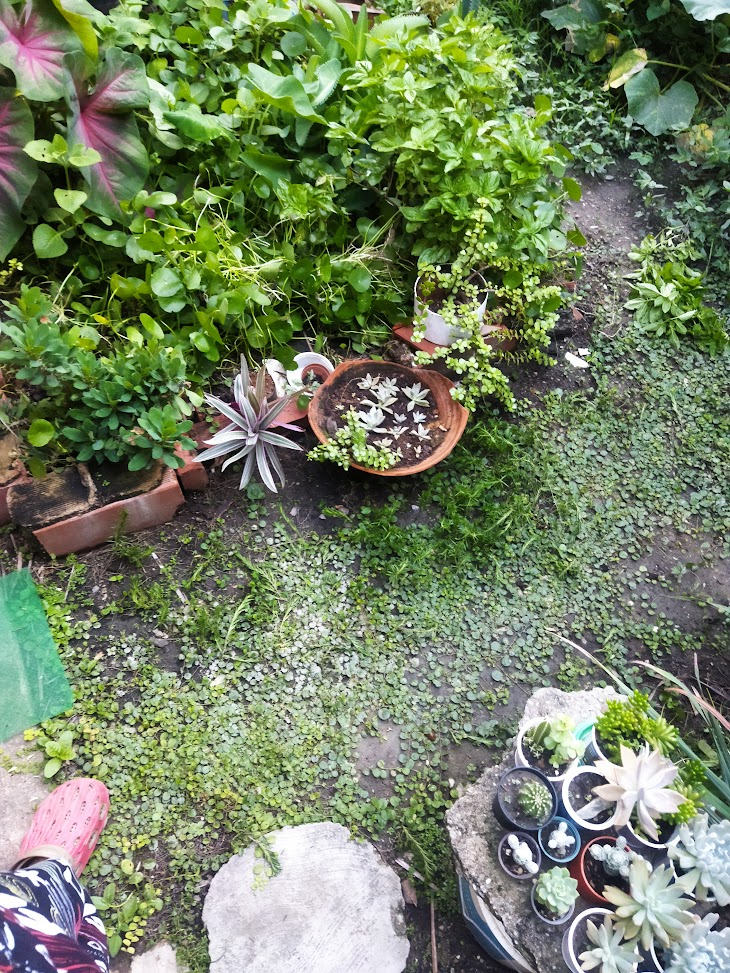 And that's all for the first part of this garden re-taking, as weeds are taking over it xD we'll see who wins!

Gracias por leerme. | Thanks for reading.
Todas las fotos son de mi autoría. | All photos are my own.

---
---