Crazy disasters in the garden. December Garden Journal Challenge.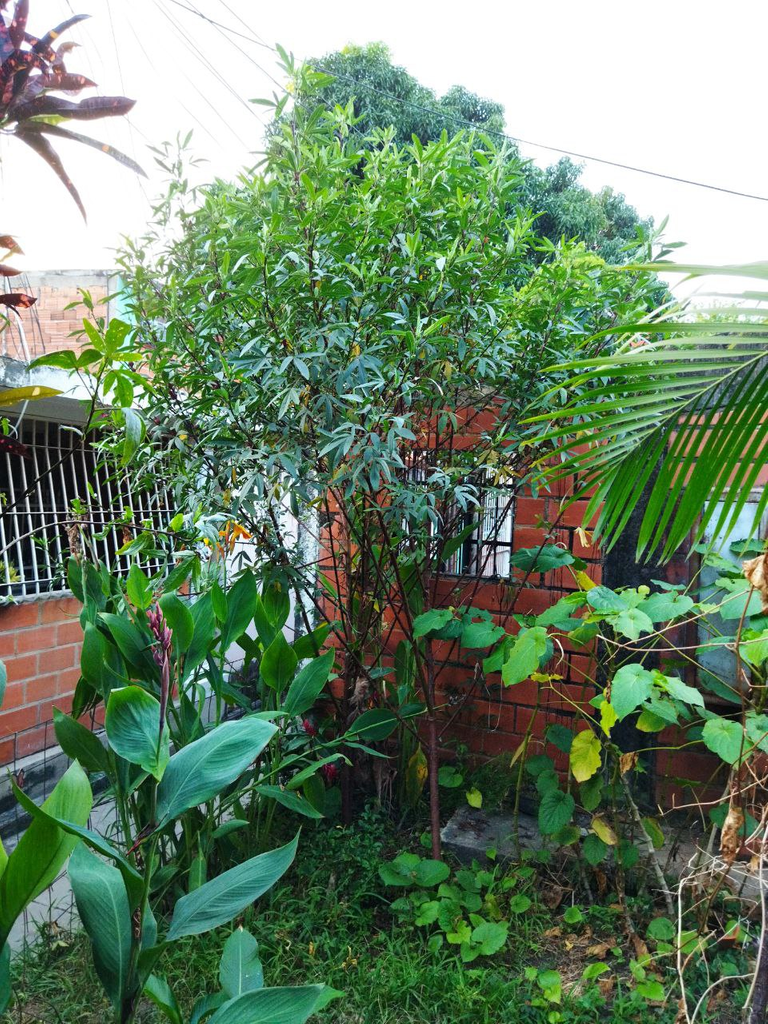 When everything was rosy
Well, even though I have not been able to be in my garden as such, a lot has happened lately, several sad things :(. For this #GardenJournal Challenge the first story I want to tell you is about my beloved Roselle or Jamaican Sorrel, which I planted at the beginning of the year.
Once Upon a Time.... no I'm lying hahaha. But if the story goes like this... At the beginning of November, after several months of waiting and anxiousness, I observed that the first flower buds began to appear on these plants, which were huge and splendid as you can see in the picture at the top.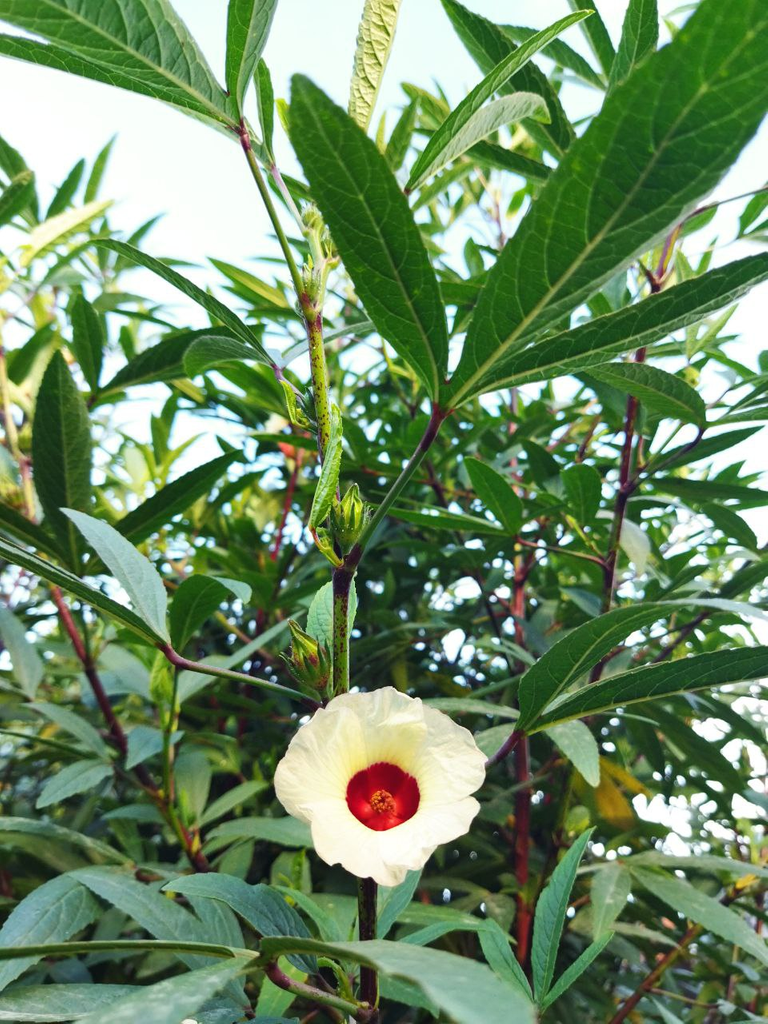 The days went by and little by little they were blooming, I was happy because I was FINALLY going to be able to make the jam I had been waiting for so long. In the same way the petals of the flowers were falling, leaving the calyxes of the same ones, which is what is consumed. This part has to be left to "ripen" for a couple of weeks so that it is at its optimum point for harvesting.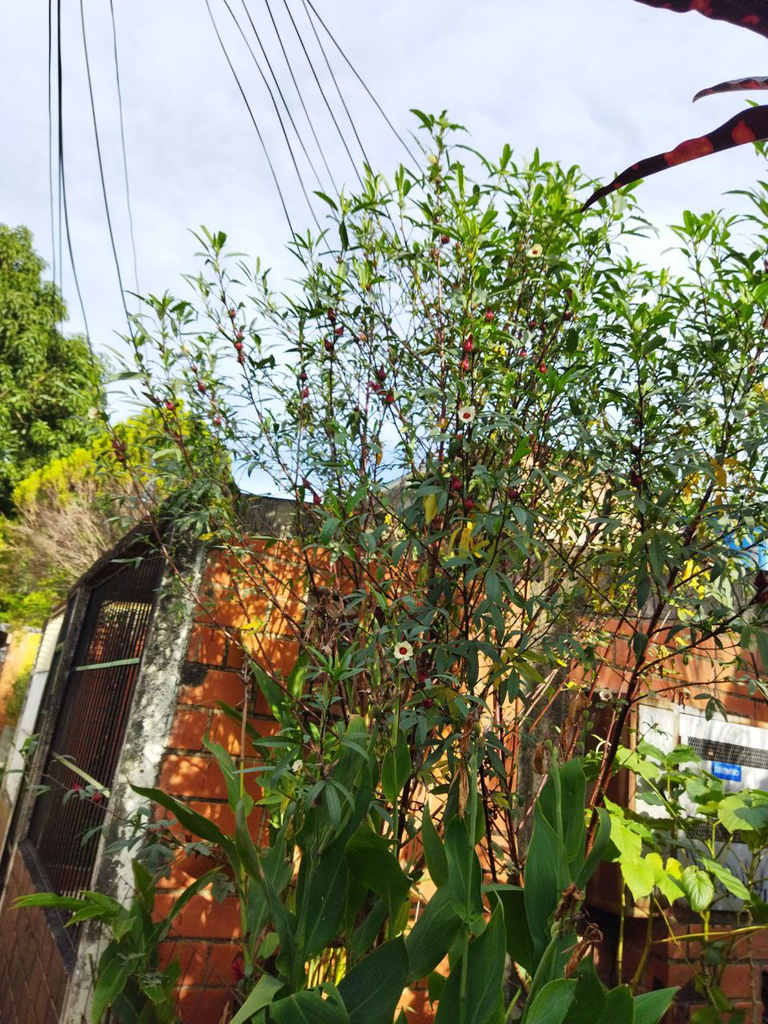 But I did not expect that there was an army around, with the same intentions, and that without realizing it, they disposed of my plants. They were the red leafcutter ants, that in a matter of 3 days managed to take everything that was there, leaves, flowers, calyxes, everything...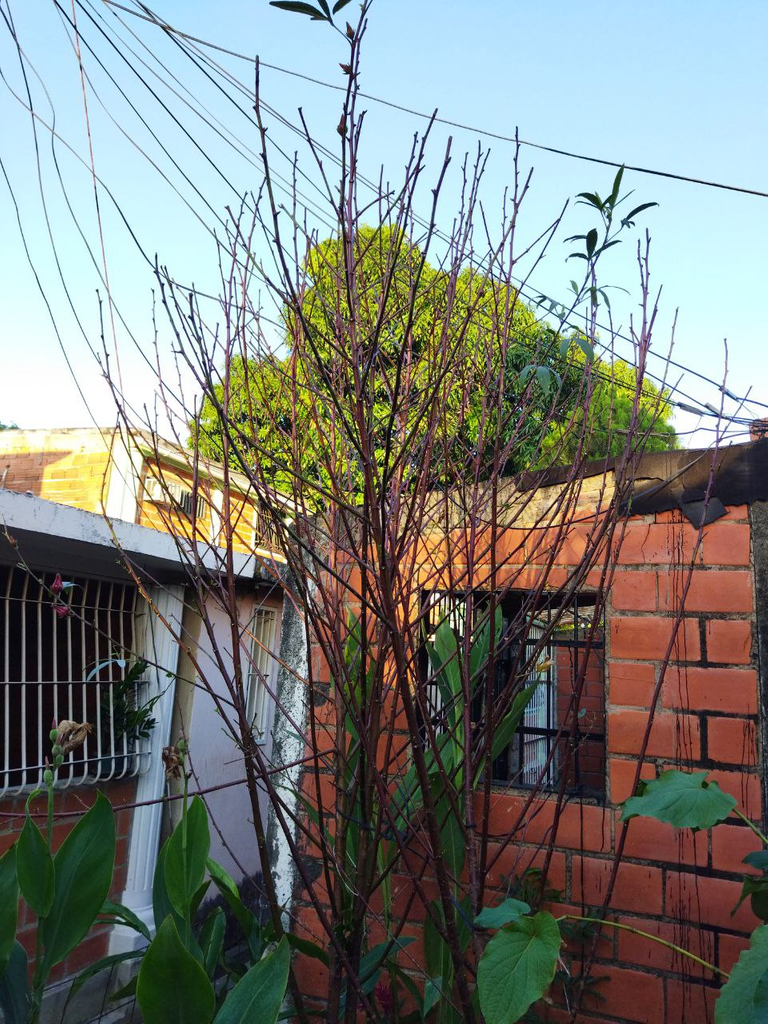 I was heartbroken, I could no longer make my jam and I barely managed to pick up what was left on the floor to make a couple of infusions. I know that in nature these things are normal and that ants also need food but.... Why did my plants have to be the victims? I just have to keep waiting for the next production and prepare myself to defend myself against these heartless.
In addition, a few days before, an old trunk of a mango tree that I had there years ago, fell down after a heavy rain. It was quite a problem because it fell into the house of the next door neighbors, and I had to take care of it quickly since the situation bothered them, they even said that "the wall almost fell down". The next day I got my cousins (with whom I currently work) to help me lower the trunk, and cut it down a bit. Because of all this, the pumpkin and cassava plants that had just been planted were affected, also one of my very precious plantain (cooking banana) plants broke, but as it is still young, I am hopeful that it will sprout again. As you read, not everything is rosy in gardening.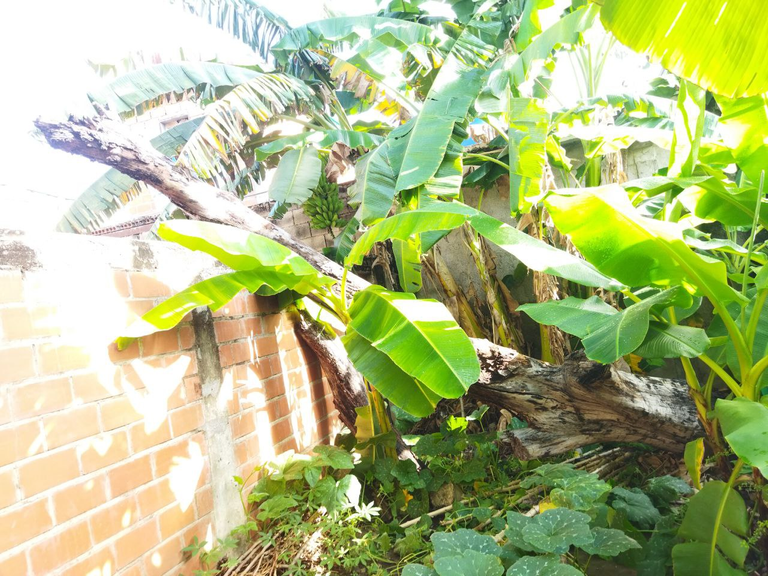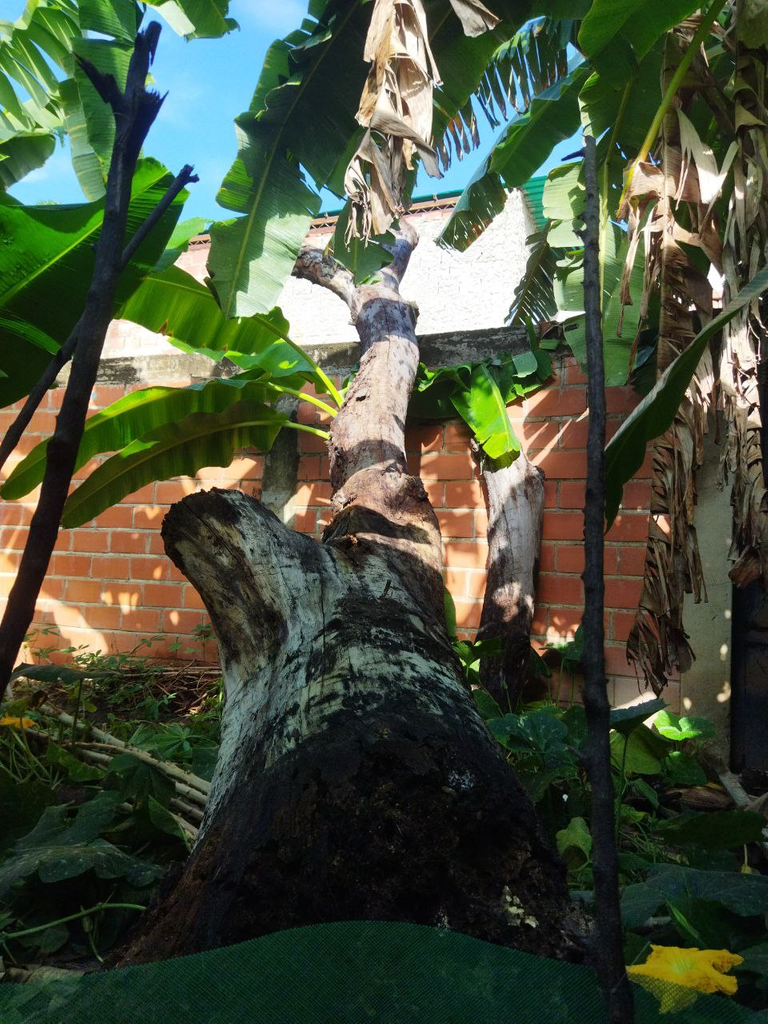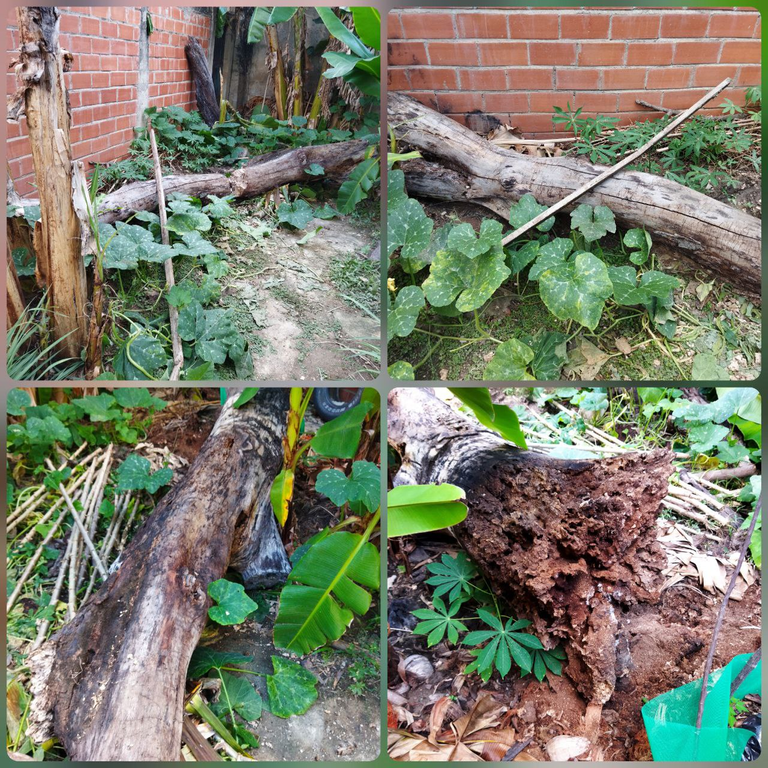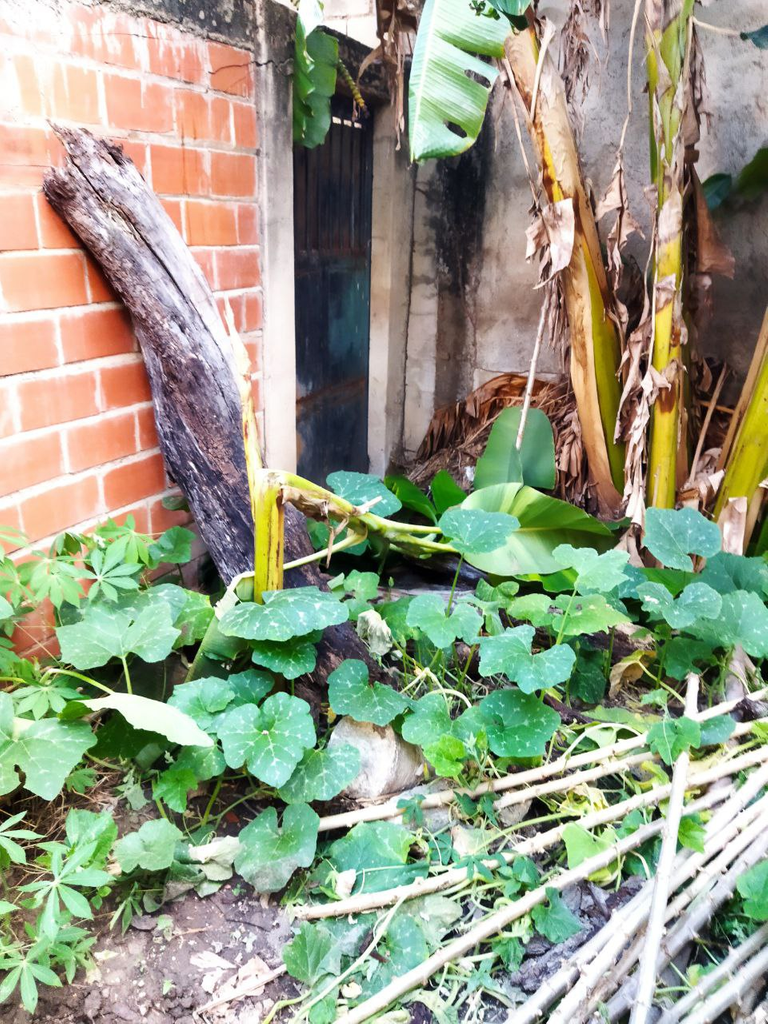 Broken Plantain plant :(
Finally, despite losing almost all the roselle and a plantain plant, a few days later, one of the banana plants broke due to lack of support :( it was tied to another plant that was leaning in the opposite direction, we thought that this would be enough to hold them but you can see that it was not so and it ended up splitting, the fruits did not develop enough to let them ripen, but they can be eaten cooked at least.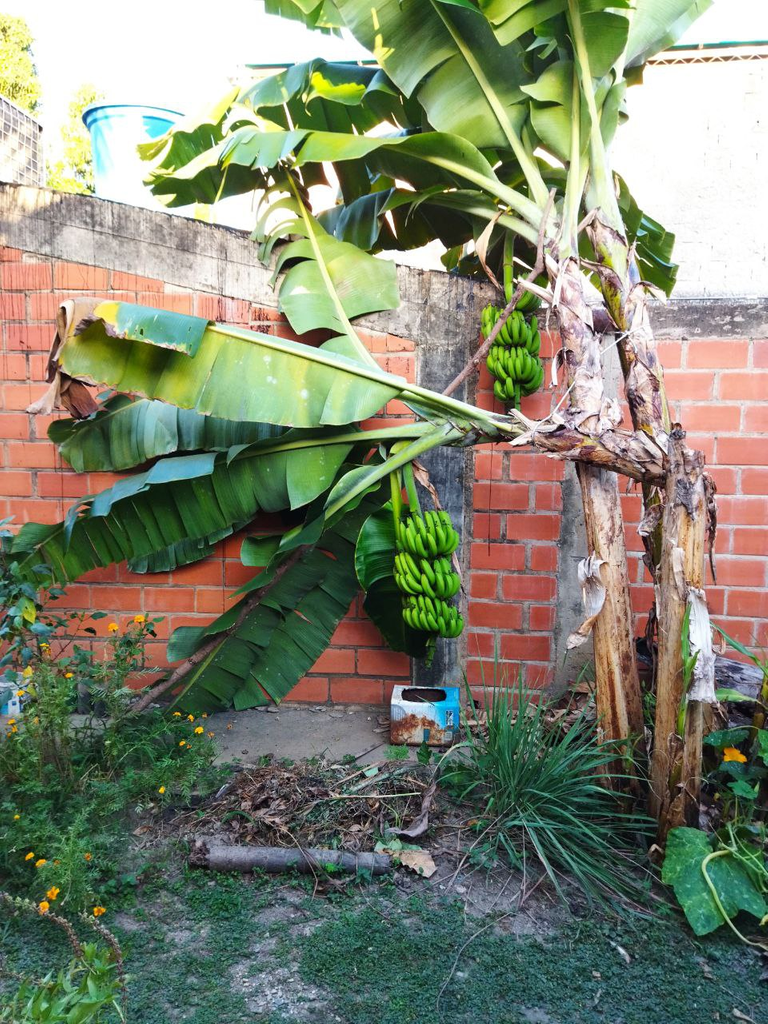 That's all for now, I hope this month and the coming ones go better for my plants, and yours too! Have a Merry Christmas and we'll be reading each other in January!

Gracias por leerme. | Thanks for reading.
Todas las fotos son de mi autoría. | All photos are my own.

---
---