My First Trial Doing Graffiti On Note Paper.

Hello, street art community on hive. I hope you all had a good day. If yes, then I'm glad to know. If no, then I wish tomorrow to be a good one for you.
I'm new to the community and this is my first time posting here. Thanks to @trippymane61 for organizing a graffiti contest as his post was my means of identifying this community.
Last week's graffiti contest is over and there were beautiful entries to see. Here is the link to his post where you can find all the amazing graffiti of those who entered.
Considering that I haven't done anything this artful in a while, I was triggered by the contest entries and I decided to do a quick trial with the word "FAT" as given by @trippymane61.
I had a good time trying a couple of things on my end this evening and although I had little resources and ideas, I came up with something chill.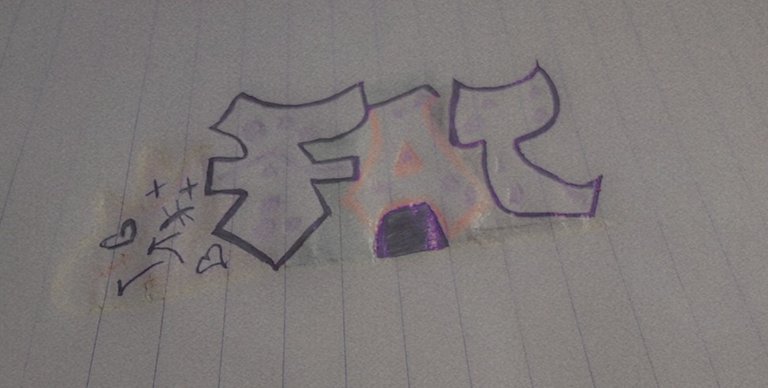 The above photo is a picture of what I came up with after going through some google photos to get ideas on graffiti. It was a bit tough for me but I went ahead to make it better and here's the outcome.😅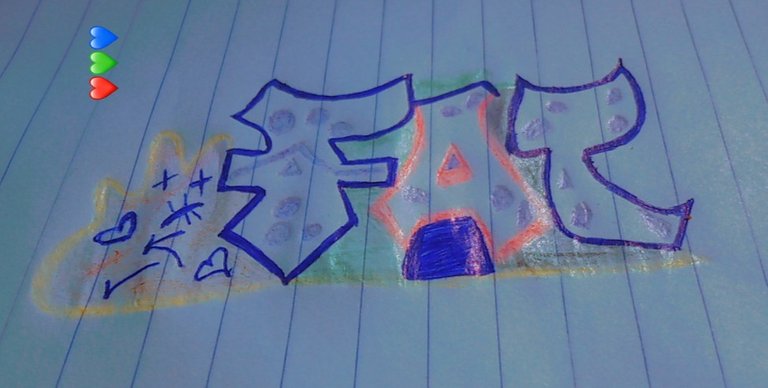 Just in case you're wondering how I made this transformation, it's simple. I used a blue pen and some blunt color pencils I could find to add life to the drawing. I also used little glitters for the edges and then took snaps of it. I hope you all like it and I hope it passes as a good one.
---
---