How to get 1UP front end working on your mobile

Ok so originally I was going to do yet another post on "What the hell is this cool new thing called 1UP post" . However as most of you know writing through a tribes front ends posts the boosts the rewards you get and I have feeling this is a tribe I am going to enjoy.
...However I could not get my login to work on my mobile for https://www.1up.zone/ for some reason the smart lock worked but would not log me in. Given I write 98% of my stuff on mobile I was a touch concerned, note this problem might just be mine ooooorrrr it might be a bigger problem in which case hope this help. (P.S this also allows you to play starbits on mobile)
Ok first thing download the hive engine app from the store
Ok set it up with your password and then we are ready to go. Beside showing lots of front end details this app also has a browser option and this is what we are going to use. Ok go to menu and browser
(

Ok click the new tab box
(
)!
Now this button and enter the unlock addess, click on hivesigner and you are up and running for 1UP on your mobile phone!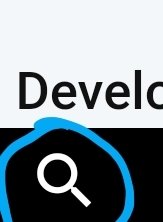 Ok the bonus option and to keep it nft gaming focused, you can also run rising star in here to ! I also like to run hive engine as well for ease of trading as well as for splitertalks the splinterland front end
---
---