THE EVOLUTION OF SOCIAL MEDIA- How it is going || Week 5 Edition 3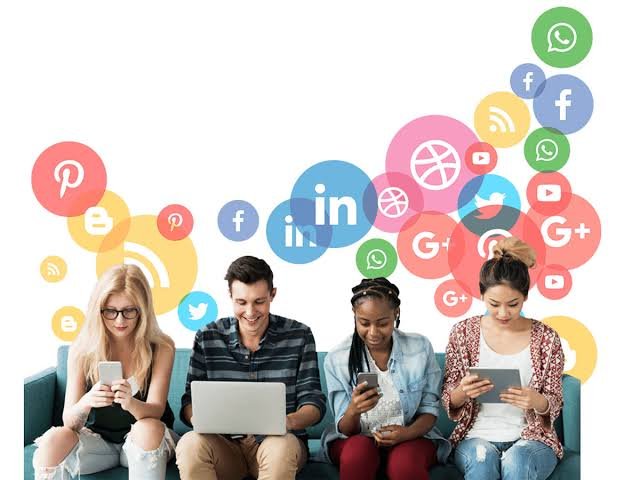 source
Social media has really advanced since it was introduced, we cannot deny the fact it has changed the world and has impacted the lives of so many people both positively and negatively.
In this week Third edition contest in the @hive-learners community we were ask to write about "The Evolution Of Social Media" and give two reasons each of what we like and don't like about social media.
TWO REASONS WHY I LIKE SOCIAL MEDIA
Social media has really helped in solving some problems and has made technology a bit easy for us. One of the reasons I like social media is;
Connection
With social media you can connect with people and places in different part of the world, social media has really made this easy, you can communicate with anybody outside your country, it provides so many features like, chatting, voice call, and video call and also participating in live events. Social media has helped in solving this problem, if not for social media connection with people outside your country can be so expensive especially when you want to make international calls you can spend a lot of money but with social media the cost can be maximize efficiency. You can connect with a large audience and this a great feature and a big reason to like social media.
Money Making
Social media has really made making of money easy, with social media you can work from home and at your own convenience, platforms like YouTube, Instagram, Facebook and so many more where you can monetize your content and promote your business, look out a place like Hive where you can earn money by doing what you love and having fun, I must say social media has really helped in this expected. Millions are being made through social media daily and this a good development.
TWO REASONS WHY I DON'T LIKE SOCIAL MEDIA
It is too addictive
Social media can be so addictive sometimes, the moment you are in you don't want to leave again because of the so much fun it brings and this can affect other areas of you life, you can resist social media the gist, entertainment and trends are never ending and it keeps on bringing distractions Everytime, this is one of the reasons I don't like social media.
It promotes fake life and fraudulent activities
In social media we see people living different kinds of lifestyle and some of them are fake but we still love to emulate them, some celebrities the kind of life they live on social media are not their actual lifestyle but we still want to live their social media lifestyle which is not good, you see fake people claiming what they are not and doing all kinds of things just to trend. Social media has also promote fraudulent activities, scammers often uses social media to scam people of their hard earn money, you can find scammers all over social media with fake identity and profile trying to scam their next victim, this is also one of the reasons I don't like social media.
So what do you think of social media, has it helped you or it has destroy you, let me here from you in the comment box.
Thank you for reading.
---
---