NEWBIES INITIATIVE TASK 1- MY HIVE GOALS FOR THE NEXT THREE MONTHS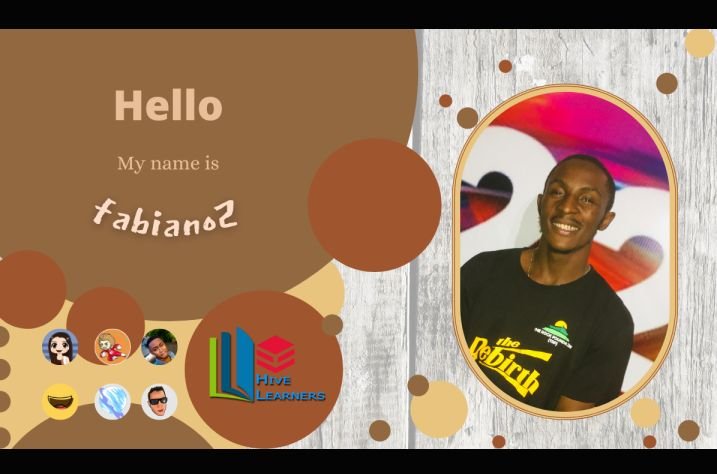 Hello Everyone!
I'm so happy to start my 3-months Newbies Initiative programme, Thank you to all the organizers of this initiative for selecting me to be part of this amazing opportunity, @newbies-hivenand @hive-learners thank you.
It is a good topic for a start of this initiatives, because if will d not set these goals we might not achieve what we planned, this program is expected to grow and thrive in hive, without setting this goals it might be difficult to attain a higher level in the platform.
We were given three goals questions to answer for our first task of this initiative, these are all what we keep on going, what serve as motivation to us even when things are not working out well at the moment, this is your Vision.
I would do my best to make my goals clear in this post.
Three goals questions
What are your Hive goals by the end of the Initiative (In 3 months) in terms of Hive Power, followers, comments & engagements, and any other goals in Hive?
Hive power
My hive reputation is 53 and Hive power is 30 as this time im making this post.
My goal in the next three months is to have a Reputation of at least 60, if I can attain this in the next three months that will be a huge success for me.
My hive power goal (HP) is to have a minimum of 300 HP, I know is small but it will be another great success for me, because it have not been easy to get those rewards, If I could be earning 100HP each months then it will be great, I just have to work towards it.
Followers
I have not given more attention to this, but it is very important, it shows you are really adding value in the platform. My goal is to have 100 genuine followers in the next three months, I believe with interacting with my fellow Hivers and striving to add value I can achieve this.
Comments and Posts
I have been trying my best in making post, at least three times a week, but I hope to still improve this, one or two post daily will not be a big deal. I believe I can make 90 post.
And also my comments thanks to #Hivebuzz for always updating me on my numbers of comment made. I would love to have at least 3000 comments before the end of this initiative.
Engagement
My Engagement goal is to make at least 3000 replies in the next three months.
2.How do you plan to achieve them
One thing is to set goal another is to plan on working on these goals so that it will be accomplished.
Hive power (HP): In order to achieve 300HP in three months, I have to think of how to create good contents that will result to more rewards, and I also wish to set my post rewards to 100% HP in the first month, I will have to participate in different community of interest, engage in their contest, topics and challenge. I have not been able to curate posts because I don't have enough HP to do that, but by the end if this initiative, I will be able to also reward others too for their efforts.
HIVE REPUTATION (HR): It left for the Hive community to award me with this after all my efforts, I already see myself having the reputation of 60 in the next three months.
FOLLOWERS, COMMENTS, ENGAGEMENT: I will make sure to always keep myself involved with others, find friends in any community of my interest and always keep in touch with everyone and reacting on their post. Relationship is key, for you to grow in such a platform like this you need good relationships. Making at least 20 comments in more than 10 community will go a long way in this relationship, commenting and following work together, with one you can the other.
Another things I will like is to avoid engaging on suspicious activities such as plagiarism and breaking of communities rules.
3.What challenges do you think you may likely face trying to attain these goals
-Time: They say time is a currency,and if wasted it can't be gotten back. As a medical student, balancing my studies and Hive will be very tough for me, trying to study my books and still building myself in the Hive community would be vigorous for me, but I believe there would still be a way to handle this imbalance.
-Stress/tiredness: sometimes I might be stressed out due to academic or social activities and would not be able to make a post or engage for that day.
-Motivation
In a situation where you have been trying you best, adding value to the platform and you are not seeing the fruit of your labour can be heartbreaking and can weaken me, I believe my creativity and work input will be given the desired result.
Funding
In order to achieve all this goals, I will need money to afford power supply and internet time.
Thank you guys hope I have been able to make my goals clear.
I need your love and support to be able to acheive all this in the next three months.
Acknowledgement
All thanks to @newbies-hive team and @hive-learners community team for always supporting us in this amazing initiative.
---
---