Rats abandon ship before disaster strikes.
Hello everyone...
The other day I was watching a documentary on NatGeo, where they mentioned that when an animal is about to die all the fleas, ticks, parasites, or any kind of pests that it has on the fur or behind it try to leave because they know when it will no longer be productive to be there. And I had the opportunity to see it with my own eyes when a noble dog passed away due to canine flu, and it was amazing how with 1 or 2 hours to go all the vermin left the dog and went away, just like rats leaving the ship just before it sinks. But this is not necessarily a bad thing, as vermin do this to try to survive disasters.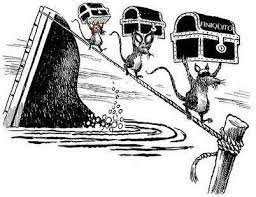 SOURCE
Now if we look at what is happening in the current market we will see how many companies that are anti-crypto are trying to survive by abandoning the ship that is about to sink disastrously. Jeremy Grantham, a veteran investor from the UK, mentioned that the US markets (and by extension the markets around the world) are close to a major disaster that will be even worse than the financial crisis of '29.
In an interview with CNBC he stated that the US market is very confident and this is happening because interest rates are starting to rise, the FED is talking about withdrawing bond purchases, and as the markets are up 16% in all this 2021 and nobody sees that it is all like a band-aid for a 22 point wound, because all this confidence that the market is prosperous and that everything is fine and they avoid or ignore that they see the potential dangers. Jeremy Grantham went on to comment that over the next few months because of this overconfidence we are going to see sharp falls in the stock market of 10% or more.
10% is a lot, if we look at all the daily volume that moves this market is a lot of money, if we look at the bitcoin when it loses 6% many people are already predicting disaster and the end of bitcoin and begins to spread the fUD, now imagine a market that moves thousands of billions, 10% is undoubtedly a huge disaster.
Faced with this enormous measure of despair and disaster, large companies are like rats escaping the ship that is about to sink, so since this year what seemed impossible is becoming a reality and is that large technology companies that have centralized policies are opting for the blockchain or cryptocurrencies to survive the disaster, for example, Twitter has recently added many features that allow users to rewards in bitcoin, place NFT as profile pictures among other integrations around cryptocurrencies that will be added in the future.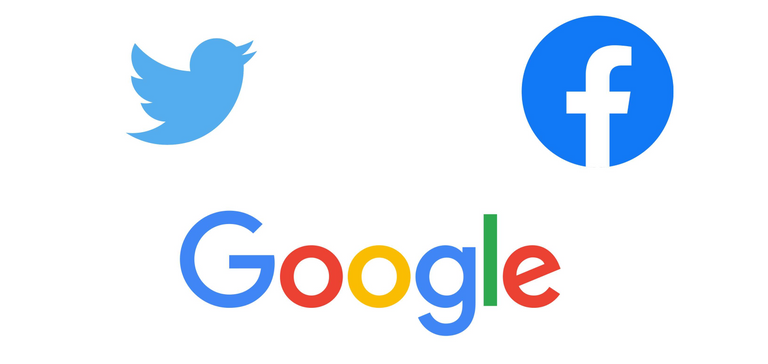 SOURCE
Google, the main persecutor of cryptocurrencies in later years, now seems to look at cryptocurrencies with different eyes. Since one of the many subsidiaries that google Cloud has is providing server support services to dapperlabs, and although at the moment Google has mentioned that this has nothing to do with the central company, it is a step to more adoptions in the future. Facebook, although with a lot of controversy about centralization, is also adopting cryptocurrencies but in its way by creating its cryptocurrency the diem, it is a clear indication of what they want, the direction they are taking, and what they see coming.
But in this year other players are leaving the ship and joining the crypto island where they can save themselves, these are governments, for example, El Salvador is just the first example of many to come since with only 3 months they devised an impossible plan at economic levels but achieved it and although it had much discontent, in the beginning, the bitcoin law, so far the goat wallet is widely used every day in El Salvador. And this example is being well seen by other countries that are also beginning to make plans to do the same in their economies.
Everything that is happening is a clear indication of what is coming, and although there are government or regulatory bodies such as the SEC that say they can do away with cryptocurrencies and eliminate them, it is seen that the opposite is happening, as even veteran millionaires recommend buying bitcoin or other cryptocurrencies. Given this, it is good to see the panorama of what is happening and think about what you can do to prepare yourself because when all the traditional economies collapse and governments do not know what to do, those of us in the crypto island will be watching from afar the disaster of the sinking ship.
Posted Using LeoFinance Beta
---
---