Legal actions against Terra and Luna Foundation Guard.
Hello everyone...
The incident of Terra and the LUNA and UST coins is taking a new turn, as we are waiting for the burification to be launched to unlink the UST from the new chain which could bring the emergence of LUNA again. Things have happened that cast doubt on Do Kwon's version of a premeditated attack.
I have mentioned it before, in this post where I wrote about some suspicious activities of Do Kwon before the collapse, and I also talked about another article that one of the partners who provided initial capital to the Terra project, Pantera Capital took out 80% of its entire stake in LUNA before the project collapsed. So it is not surprising that more suspicious evidence will emerge in the near future.
Something that caught my attention about the terra case, was the recent news that the Korean police or rather the First Cybercrime Investigation Unit of the Seoul Metropolitan Police Agency, issued an order to the major exchanges in the Asian country to freeze the funds of Luna Foundation Guard to prevent it from making any withdrawals, as there is a lot of suspicious activity.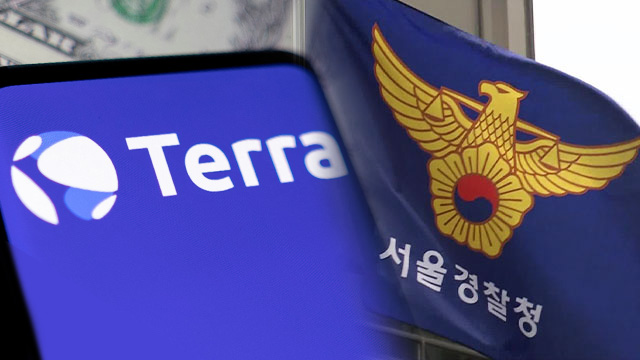 SOURCE
This prohibition was ordered to exchanges such as Upbit, Bithumb, Coinone, Korbit and Gopax were the ones summoned to enforce this measure because of the different demands of people to the terra case, of course as it is not a federal law the exchanges are not obliged to comply with this order of the police, but this highlights the truth of an alleged attack.
Police, 'Terra-related' Luna Foundation Guard's Company's Money Freeze Request
Dang Jeong, CEO Lee Seok-woo, and five exchange CEOs convene... Investigation into the Luna incident
Although the case is still very murky and many things can come up, hopefully it will become clear little by little what really happened, but the evidence that we have shows that the house of cards finally fell and this great project found its end.
I think that if more evidence continues to appear against Terra and Luna Foundation Guard, it is possible that their hard fork will be cemented in history and that this project will finally disappear from history.
So we can only wait and see how this situation with terra and Luna Foundation Guard becomes clearer.
Thank you very much for reading.
Posted Using LeoFinance Beta
---
---