How to Make Money in a Bear Market? #001 Hive Blockchain.
Hello everyone...
I hope you are all very, very well. Today I was extremely discouraged by the constant bear market that we are seeing, it's sad to see how the price of your portfolio is reduced with each passing minute and of course this can take away the courage to keep trying, because as the saying goes: "From the worst markets come the millionaires". Of course, I don't want to be a millionaire, but I do want to be able to capture the opportunities when they present themselves and achieve good returns when the market stabilizes again.
That's why I came up with a new series of posts where I will share some ways in which you can make money no matter if it's a bear market or a bearish market. And of course, what better idea than to start with Hive blockchain, the place where I have been able to find my golden opportunity to achieve true financial independence.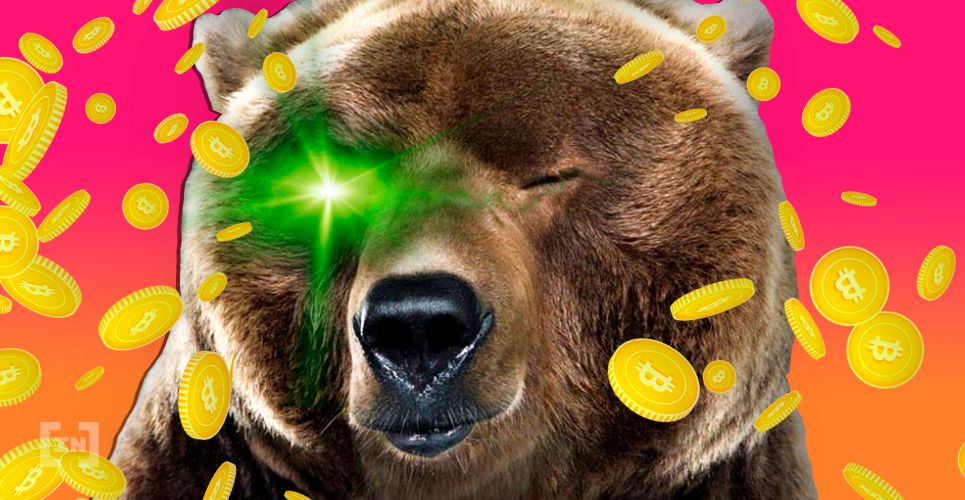 SOURCE
So in this post I will be briefly sharing some ways in which you can generate money with Hive and its different applications and defi, in this bear market:
I want to clarify that this is not financial advice, you must do your research and make your decision, I talked about this because I have experienced it myself and I liked the results, but that does not mean it works the same for you, do DYOR.
1 - Buying HIVE.
---
This may be the simplest answer but at the same time it is the most important to generate good profitability in this bear market, because if we look at the current price of HIVE we will see a great opportunity. The price is around $0.48 to $0.50, but if we look at the ATH we will see that it was $3.41, which at the current price sounds like a very, very profitable investment. Also the Hive blockchain project and its Dapss is very solid and so far they have been very stable, if you want to know what projects I am talking about CLICK HERE and you will be able to see all that Hive has to offer and it will convince you of the solidity of the project.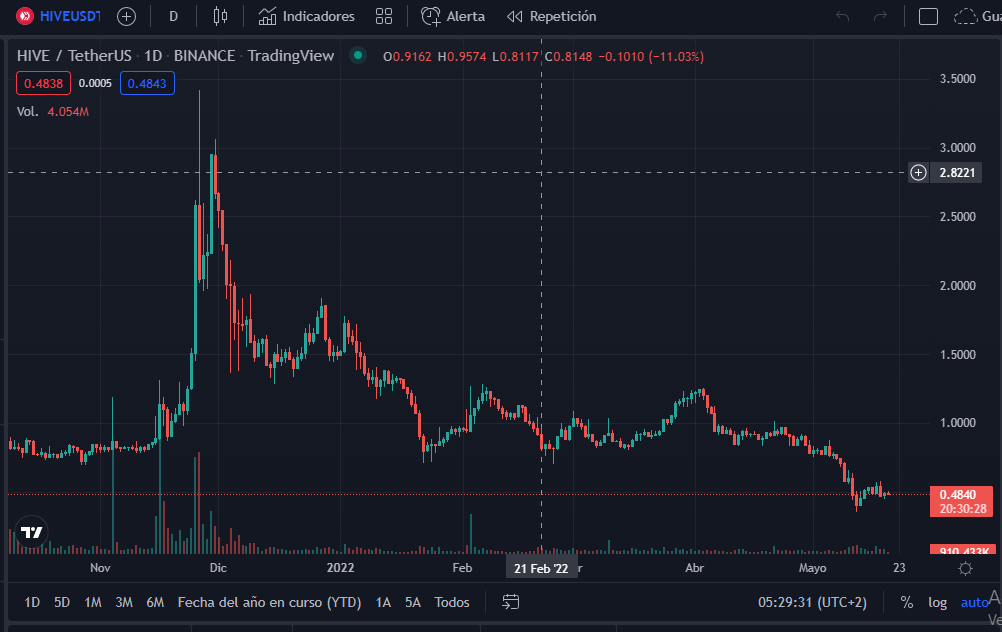 2 - HBD savings with an APR of 20%.
---
This is the second way in which you can generate an excellent return in Hive in this bear market. Since you have the possibility to get HBD which is the stable currency of Hive, and make staking with that currency and receive an annual return of 20%.

3 - Creating content
---
This is the third but the easiest way to generate money in the bear market and the best thing is that you don't have to invest any money, the only thing you have to invest is your time to create quality written posts or videos. Hive offers rewards to content creators in different communities focused on different topics of interest. This is the best way to generate income because even I am making money in crypto regardless of the price. And you can generate from $5 per post up to $30, it all depends on the quality and the effort you put in.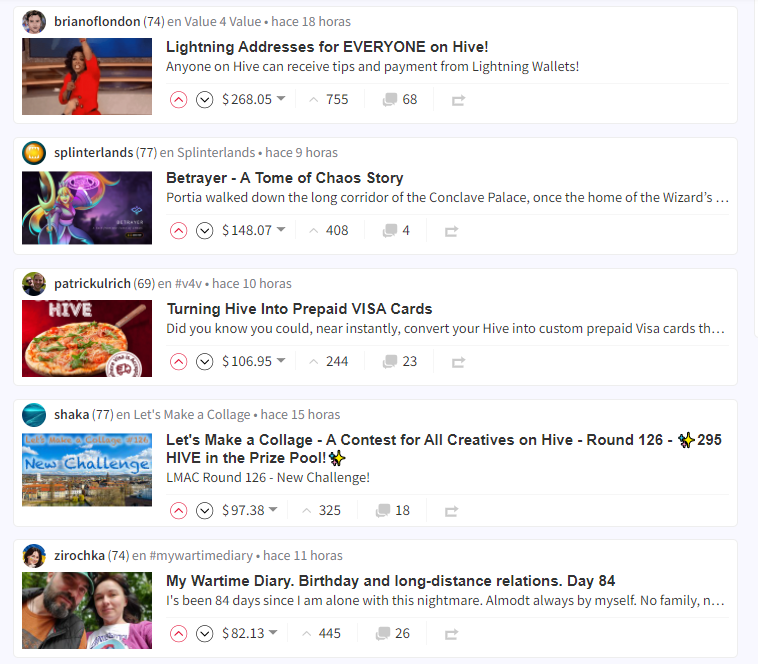 4 - DeFi
---
Another very excellent way to generate income in this bear market thanks to Hive, is the defi. And I can say from my own experience that Hive has excellent and incredible developments in this sector. For example the most outstanding is what leofinance offers in Cub finance based on BSC and PolyCUB based on Polygon.
Cub finance offers automatic investment pools where your money will grow without you having to do it manually, which is a great idea to invest money and watch it grow little by little.

And in PolyCUB you have different ways to invest what you can earn from publishing, which can increase your earnings.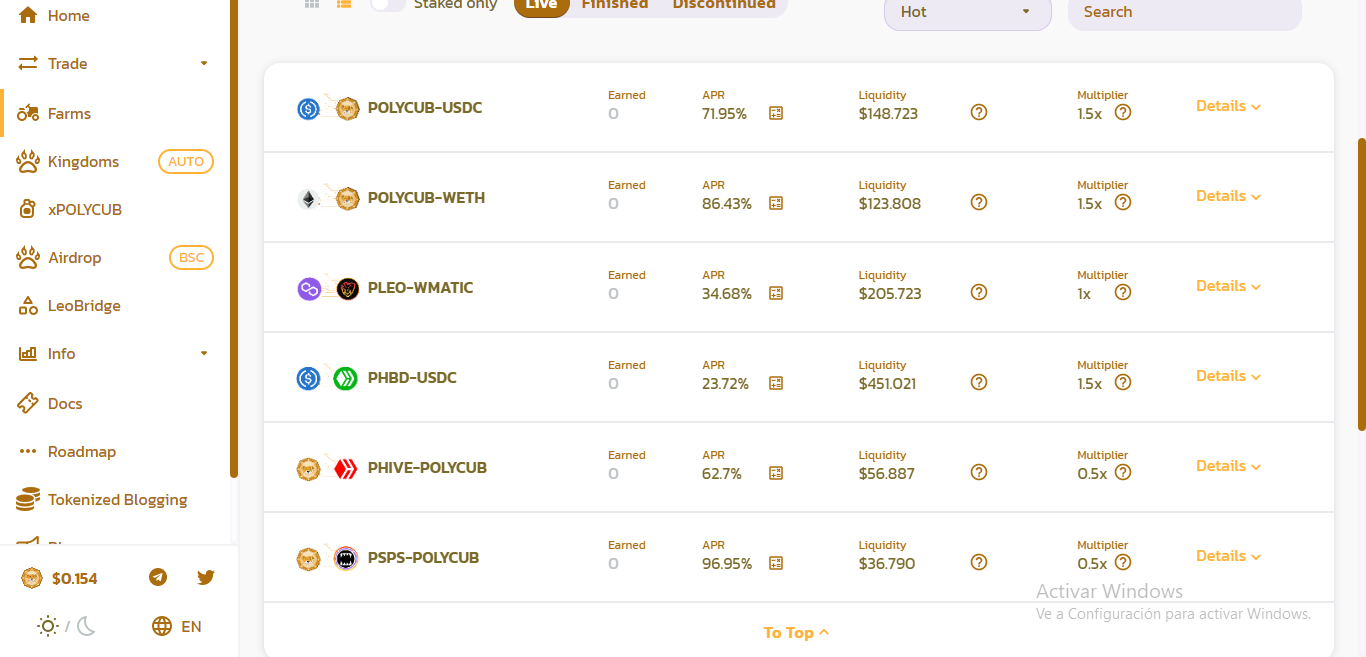 4 - NFT Games
---
And one last way in which you can generate money in a bear market thanks to Hive, is through the NFT games, which as of today there are 9 games but even more to come. Of course you won't become a millionaire playing these 9 games, but you will generate a consistent income and if you reintegrate your investment you can get higher returns.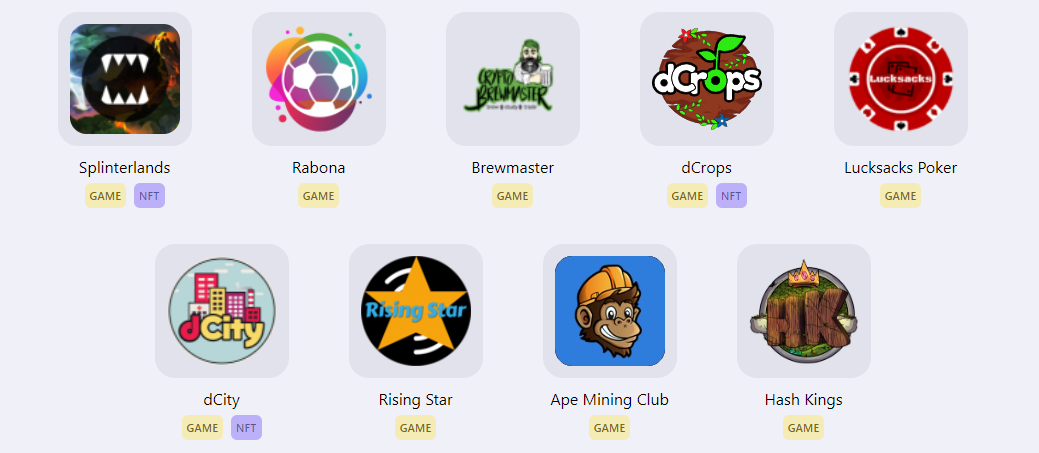 In conclusion, Hive offers many ways in which you can generate a good return in a bear or bull market, so if you are a person looking for good opportunities you can find them in Hive and its different applications and developments.
If you like this post, later I will make others but focusing on other networks or ways in which you can generate income in a bear market, I will also give much more details about the applications of Hive.
Thank you very much for reading, I hope you have a great day and that you can decide to look for golden opportunities while everyone else can see failure.
Posted Using LeoFinance Beta
---
---