Elon Musk temporarily suspends Twitter acquisition, Market manipulation?
hello everyone...
Since Musk made an offer to buy twitter at a price of $54.20 per share, there was a lot of commotion about what this could mean for social networks and what it could mean for the cryptocurrency world, since it was rumored that DOGE would be twitter's currency.
But, at the end of it all, they have temporarily suspended the purchase of twitter for a reason as simple as ridiculous. Musk's response to this temporary suspension was: "details to support estimates that fake or 'spam' accounts effectively represent less than 5% of users" A reason that makes little sense if we are talking about traditional social networks, where it is estimated that there are millions of fake accounts or bots.
Now I think that Musk's real reason for making this announcement is simple market manipulation, because if we look at the prices of twitter shares fell rapidly up to 18% after Elon M announced the temporary suspension of the purchase.
But the most relevant of all is that after a few hours that the price of each share was around $40, he wrote again a tweet that said: "Still committed to acquisition". Which caused the pressure to rise again. Coincidence?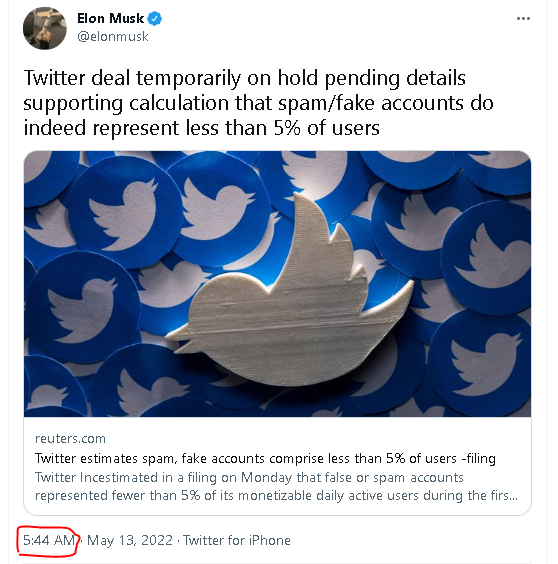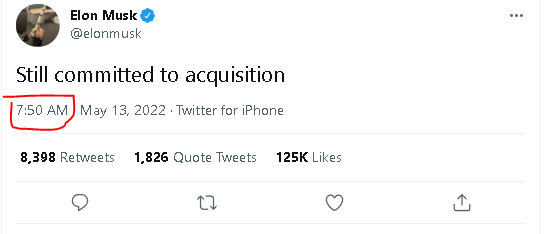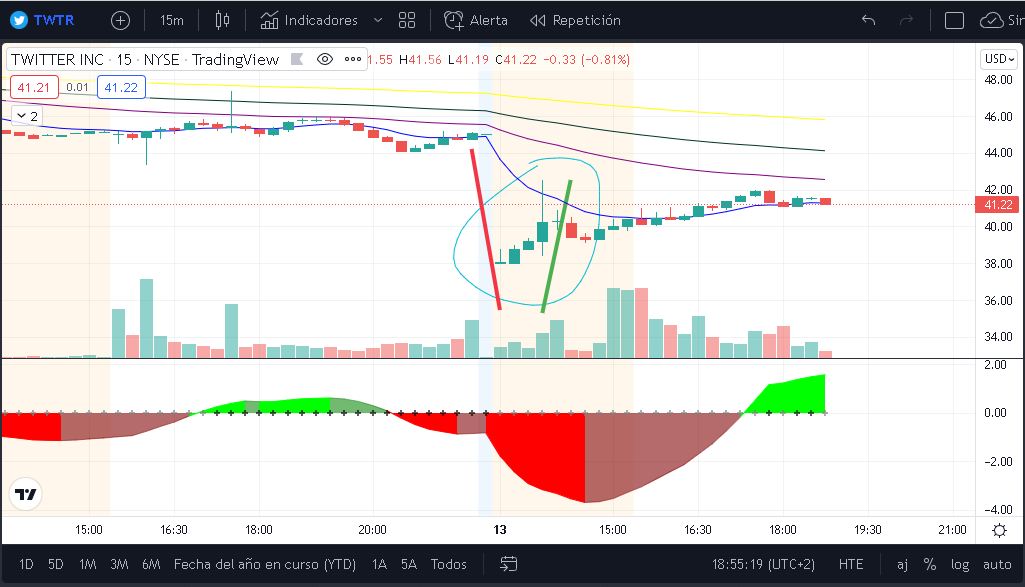 This same thing happened last year when Elon decided to accept BTC for people to buy Tesla products, which caused a huge furor that sent prices soaring. But after Elon had manipulated the market in his favor he announced that BTC was very polluting and harmful to the environment, so prices plummeted.
Now Elon is proving that he pisses more than everyone else and that he can manipulate the crypto market and the stock market.
the question now is. Who will stop him?
Posted Using LeoFinance Beta
---
---