El Salvador has taken another important step in the adoption of cryptocurrencies.

Hello everyone...
The amazing news from the Savior just keeps on coming.
Adopting Crypto as a currency in a country like El Salvador did on September 7, is not always easy. Since the lack of knowledge of many who are afraid of new things leads them to believe anything that appears in social networks or the news, without even giving a chance to know the enormous benefits offered by cryptocurrencies in daily life.
But El Salvador has been a great example because although a large part of the population is unhappy with the bitcoin law, President Nayib Bukele is always looking for ways to make Salvadoran citizens see the benefits that cryptocurrencies bring to a small nation.
For example, when he bought 700 bitcoins for the administrative expenses of the country, Bukele mentioned that they saved millions in payments for security services that moved the money to the country, also the president mentioned that users who use Chivo wallet to receive remittances from abroad would also save millions in fees.
In addition to all these benefits, President Bukele decreed that users who use BTC to pay for gasoline at gas stations in the Caribbean country will have a discount of $0.2 for each gallon purchased by Salvadorans.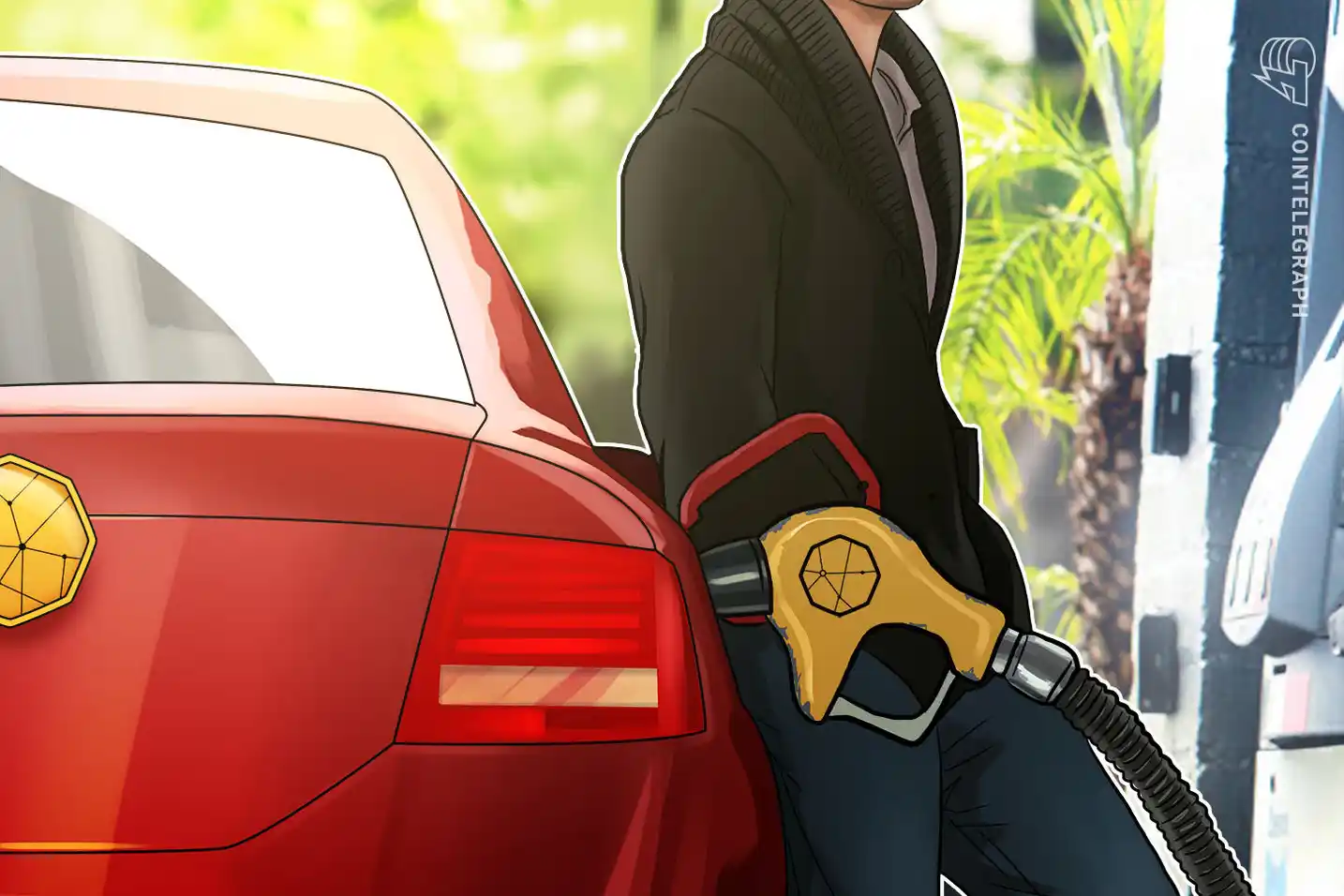 SOURCE
And although it has had diverse opinions where some Salvadorans qualify it as unfair for those who do not want to use BTC, or negligent for not putting these discount options before. The truth, in my opinion, this is a wonderful idea to boost adoption on a larger scale and in a smart way.
Since citizens are encouraged to use bitcoin and see for themselves the benefits it brings, in addition to this new mode of discount can participate all who want there is no limit and that any person or local company can access the rebate.
The state company Chivo negotiated with the largest gas stations in our country so that starting tomorrow, their stations will sell each gallon of fuel $0.20 cheaper, with @chivowallet, This erases several increases in the international price of fuels.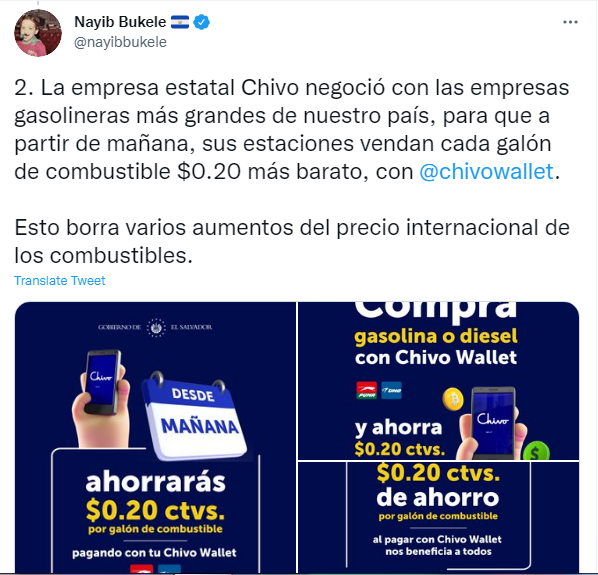 SOURCE
Also noteworthy in this announcement, is that worldwide fuel prices have risen due to the crisis left by the long pandemic, which has caused fluctuations in the oil market, as the price of a barrel of crude oil has experienced a worldwide increase to approximately $80 per barrel which has led to an increase in the price of gasoline or diesel. And while worldwide prices are increasing enormously, Salvadorans will experience this fuel price relief for an entire year.
Even in Venezuela, which boasts worldwide that it has the lowest prices in the world and that it does not exempt the population, starting this Monday, they will begin to apply gradual increases in the price of fuel, because Venezuela does not produce gasoline but imports it and we Venezuelans will be seeing the increase in the price in the coming months.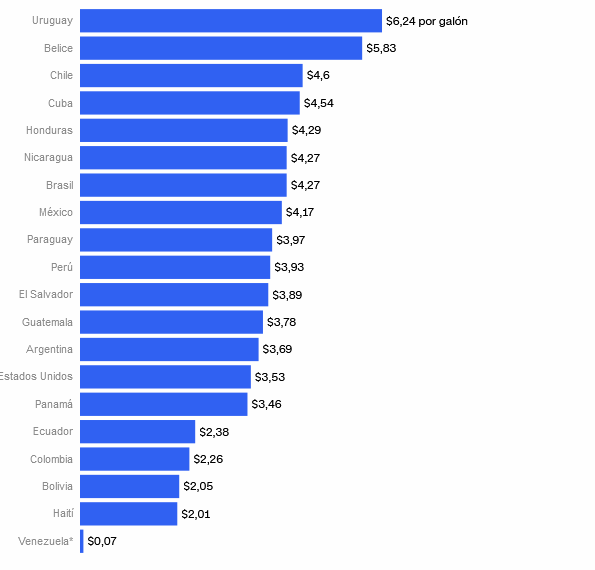 SOURCE
In conclusion, the government of El Salvador is doing incredibly well in encouraging people to use cryptocurrencies, and although they have many opponents and people who speak from ignorance, little by little they will see that using bitcoin or other cryptocurrencies every day can bring them a complete benefit not only in terms of reduced fees and speed but also give them access to other bigger and better technologies. And while some governments are completely closed to cryptocurrencies and prohibit them, in El Salvador they are making history every day, a history with a good road ahead.
Posted Using LeoFinance Beta
---
---