3 Things I have "Earned" from being in Leofinance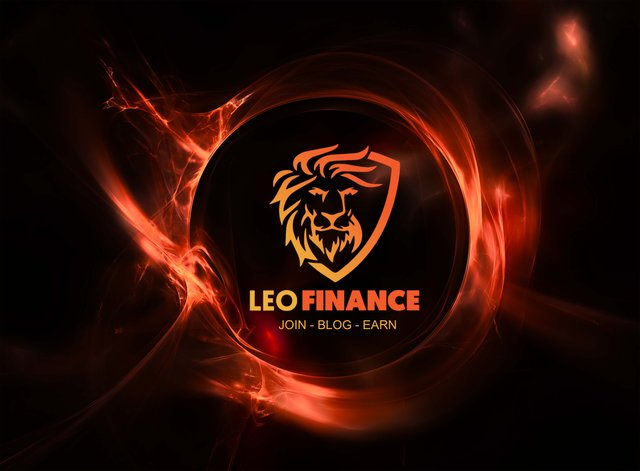 SOURCE
Hello everyone...
One of the things that caught my attention when I got to Leofinance, was the Leoma: "Join - Blog - Earn " where basically they are inviting people to join and start to blog cryptocurrency by blogging quality content focused on the financial topic. And even though I've been actively blogging here for over a year now, the word Earn to me encompasses more than just a financial aspect, as it means gaining knowledge or gaining a mindset that can help you a lot.
This post has been on my mind for a long time and it is not easy to talk about my shortcomings to others, but it is necessary to keep moving forward in everything that one as a person proposes in life.
What I want to talk about is how Leofinance and the community here have made me change many things in my life for the better. And since I have been actively sharing on Leofinance for over a year now, it is a joy for me to know that it is the first project that I have not abandoned I have not gone a single week for a whole year without making any posts, which makes me proud since I am a very messy person and I get discouraged very easily, I would like to talk about the 3 things that leofinance has helped me to change in my life, but not only focused on the monetary aspect but in the aspect of mentality and personality, because before knowing leofinance and actively interacting here I was another person very different from the one I am now.
More positive
One of the biggest flaws I have is that I am pessimistic, I am the kind of person that if I do not see it with my eyes it is dangerous, so before being actively in leofinance I did not even think about investing in any cryptocurrency or defi project. I was very much swayed by the yellowish news that condemned crypto investments and did not motivate people to explore other ways to generate passive income.
All the rewards I generated with Hive I took them out instantly because I believed that this was going to end and if I did not take quickly what I had done I would lose out, and of course that fear mentality was aggravated when the prices of the coins fell to alarming levels I came one day to say that if Hive failed or the price fell so much then I would leave this to look for something more profitable.
But if you look at me now, I have a more positive and patient attitude towards crypto investments, I was looking at everything I have invested and it is incredible how many projects I have put faith in and I have been receiving my passive income, and although I have not become a millionaire or bought an electric car, my investments have helped me on many occasions.
I am currently investing in Cub finance, in leofinance, in Hive, in different NFT games, in Panckaswap, in Hive ecosystem games, among other projects. Also, what surprises me the most about myself is that when the price of tokens like LEO or HIVE has fallen drastically I have been patient and have seen the reward, so from now on I see crypto projects with good eyes and with great growth in the future. Sure I have lost out on some projects, but that hasn't stopped me from looking for diamonds in the rough.
Learn about business


As many say, cryptocurrencies are the future and at Hive and leofinance we are already in the future. It was something I was closed to, a year ago I was in a constant depression because of the confinement and the pandemic I lost my business and my only source of income. I found myself in a desperate situation where I saw no way out, if it wasn't for two very important people in my life I don't know what I would have done.
But besides the support from those who love me, also in leofinance, I have been able to learn many things about traditional business and web 3.0, as I mentioned before I have learned a lot about business with cryptocurrencies and the whole DeFi system. And although there is still a lot to learn and achieve, I am on the right path. I also have the support of a whole community that is also doing the same as me and learning from them motivates me to keep going.
Have more self-control with finances.
A year ago I was the type of person that if I saw something and I had the money I would buy it, it didn't matter if I stopped using it or if it was no longer useful, I thought that having the money gave me the right to have whatever I wanted. And although everyone indeed uses their money the way they want, for me that kind of thinking was very harmful because I was constantly submerged in endless debts and I lived in anguish.
But since I have read the experiences of others about how they control their expenses and how instead of spending excessively they invest in something that can help them later on, it made me see how I was squandering my resources in useless things. For example a publication of trifanzi (sorry if it is not written like that) where he commented that he evaluated the expenses he was going to make seeing how much LEO he could buy with the amount he was going to spend. And meditating on that example made me see that I was wasting a lot of opportunities because of my way of thinking about the expenses I was making, so I decided to change what I was doing wrong and start thinking things through.
As I mentioned before, I still have a lot to learn, I have only been able to see the very small tip of a very giant iceberg, but I am glad to know that I am on the right path. Thank you very much for reading.
Posted Using LeoFinance Beta
---
---