HOW I CELEBRATE MY BIRTHDAY 🎉 🎉 🥳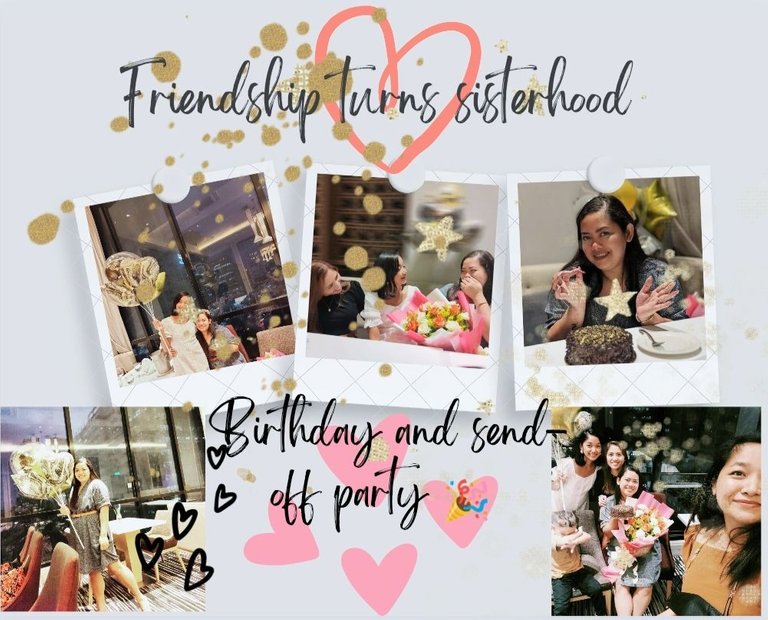 ---
I became a year older last Tuesday. It was a rollercoaster of emotions. Most individuals are terrified of getting another year older and adding a number to their age, but we must embrace the fact that we all age.
It felt like an average day when I woke up, but an early phone call from my other half made my day amazing. He made it a point to be the first to greet me and deliver his adorable and obnoxious speech. lol
At the office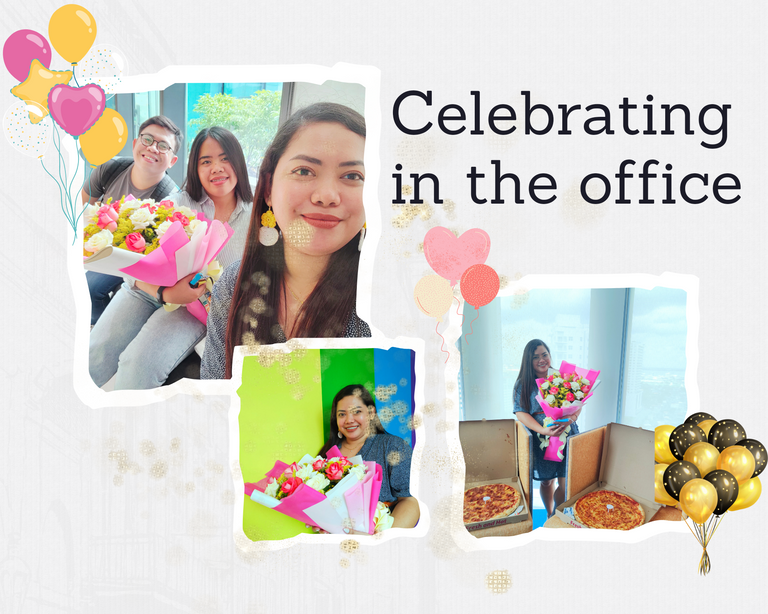 ---
My closest friends, including @jeennicious, @lifewithkaye, @prettyunicorn, and the rest of my colleagues, greeted me warmly. I was sitting with the rest of my team, keeping quiet when suddenly they began to sing and greet me as well. It was overwhelming. I ordered a pizza for my team to share and shared it with my friends too.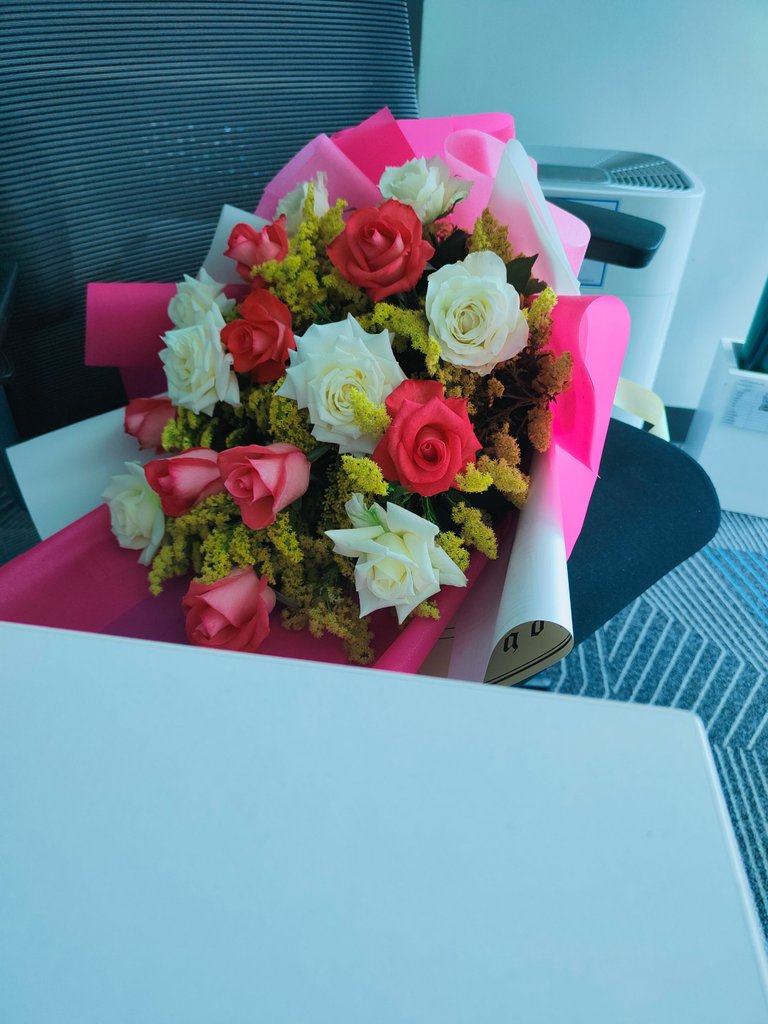 I was startled to get a phone call from the flower shop where my boyfriend used to purchase and have delivered flowers to the office. It brightened my day, and while I was on chat, @jeennicious carried the flowers from downstairs for me.
---
Dinner and send-off dinner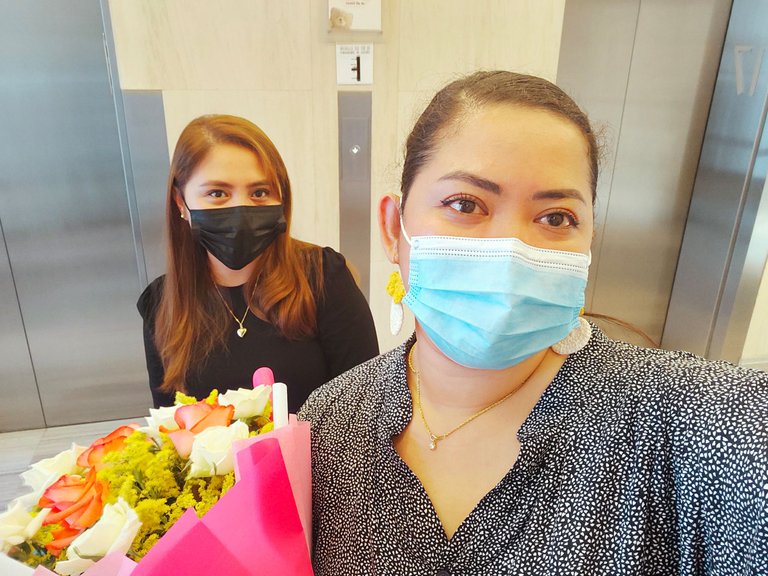 After work, I became overly enthusiastic and headed to Ayala Mall to visit a buddy I hadn't seen in a long time. I last saw her in 2017, as she works in Dubai. She was pampering herself after a long trip and layover.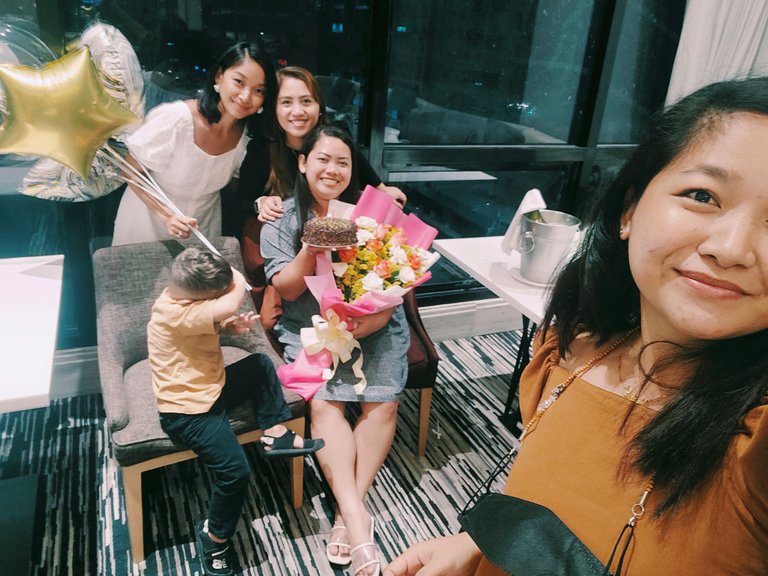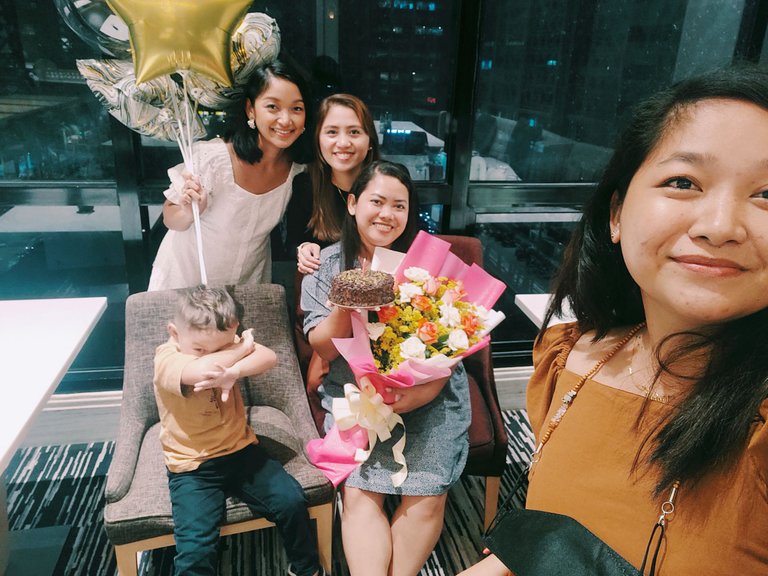 ---
We had scheduled to meet @purepinay and @gerel for dinner at the hotel where they were staying. We made a reservation last Saturday and were too enthusiastic since we also booked a Wine Buffet too.
We arrived at the hotel at 5 p.m. and stayed on the 5th level to wait for them. While we were on the 5th floor, we decided to go to the 17th floor to check out the restaurant. When we arrived, I was surprised to discover that the restaurant was closed for renovations. I was disappointed since they did not notify us ahead of time.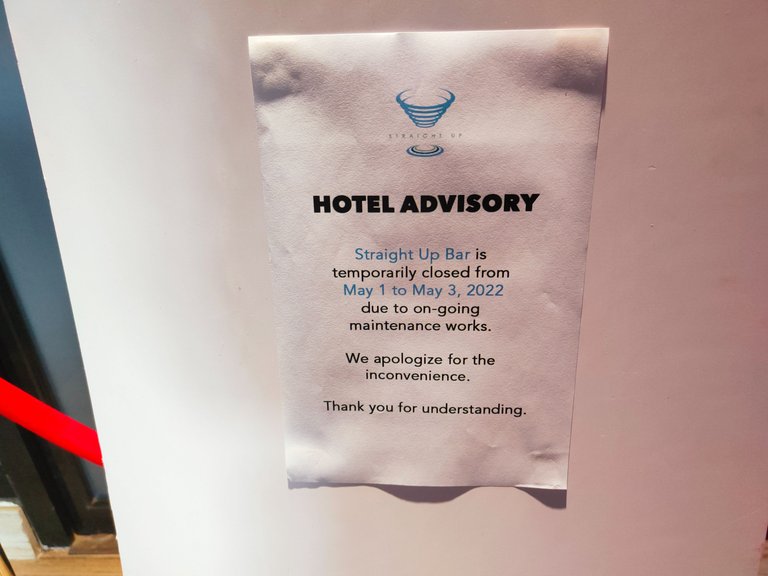 ---
We walked downstairs and remained at the 5th-floor restaurant. Finally, Gilaine & Gerel arrived and informed the workers about the mix-up and failure to notify them ahead of time.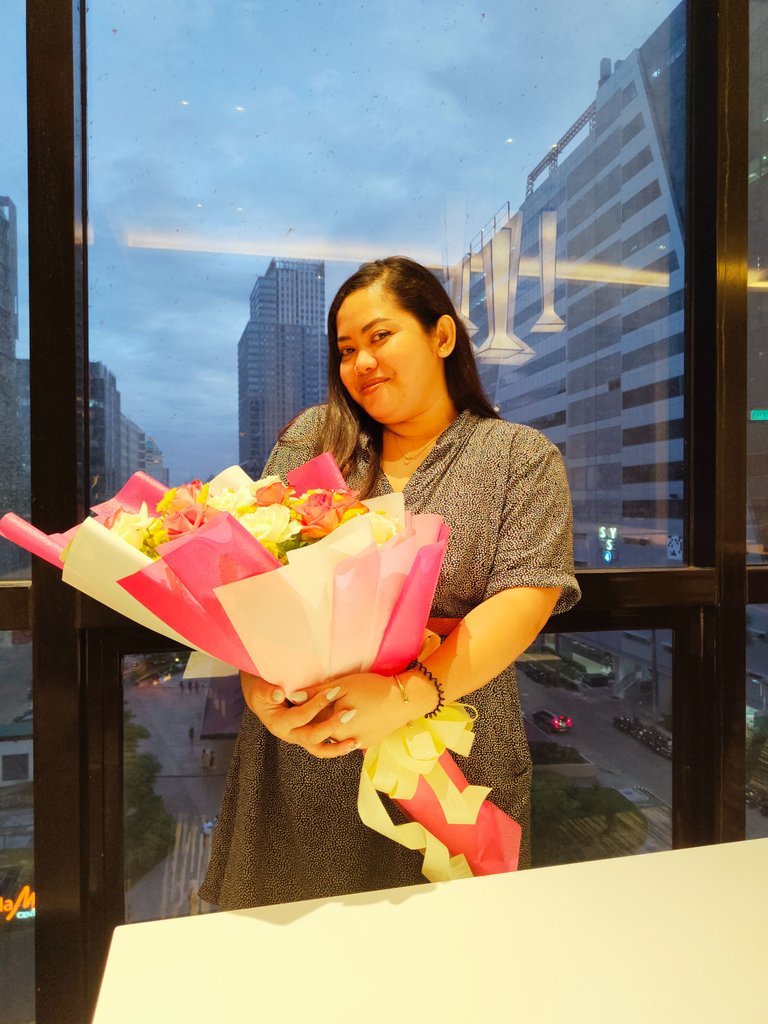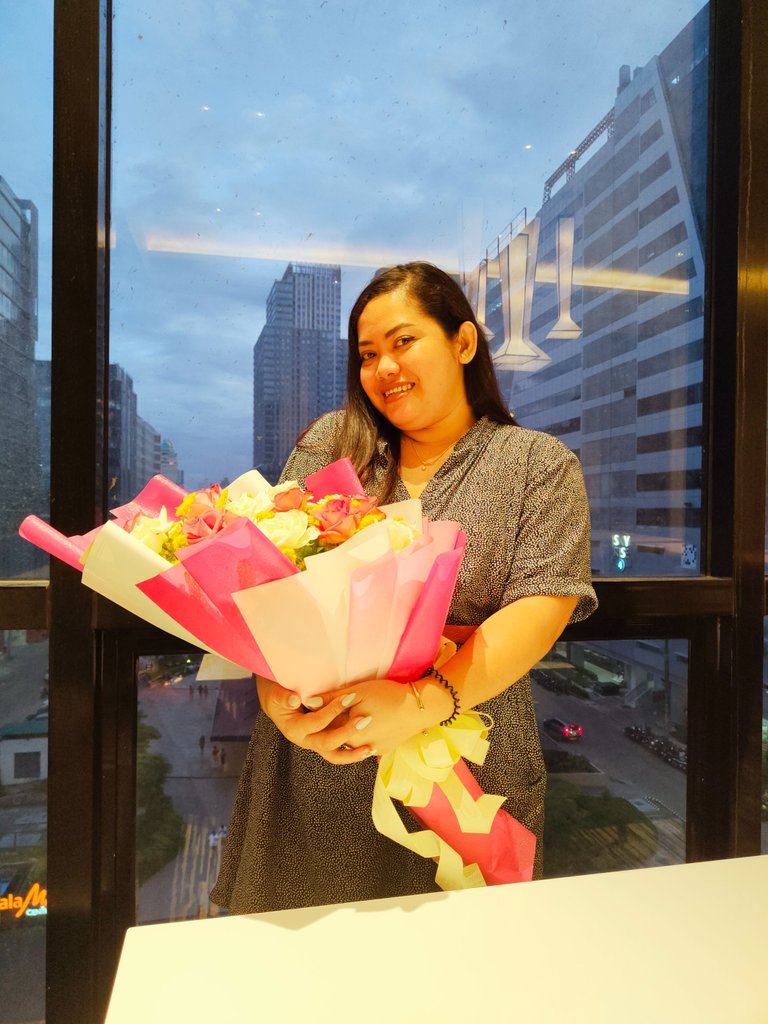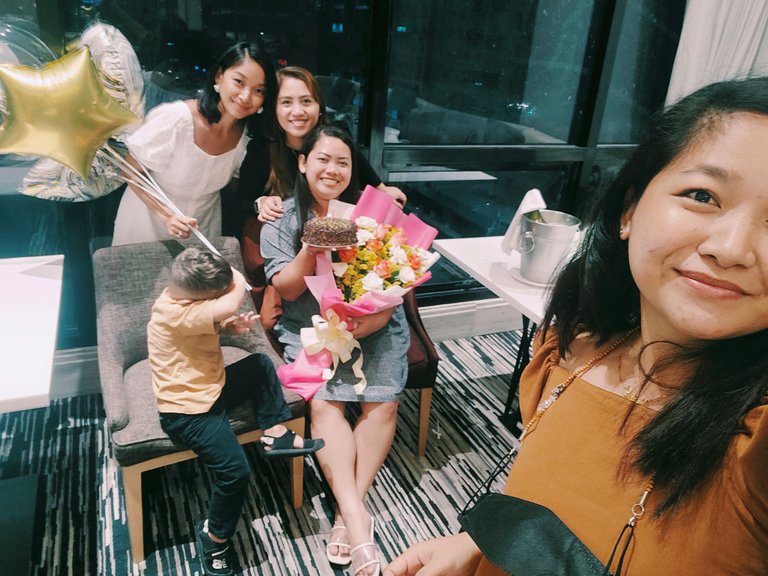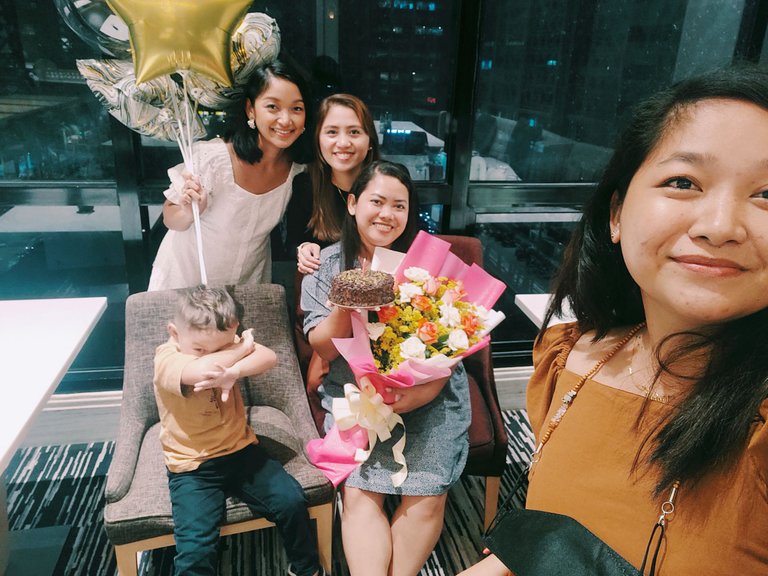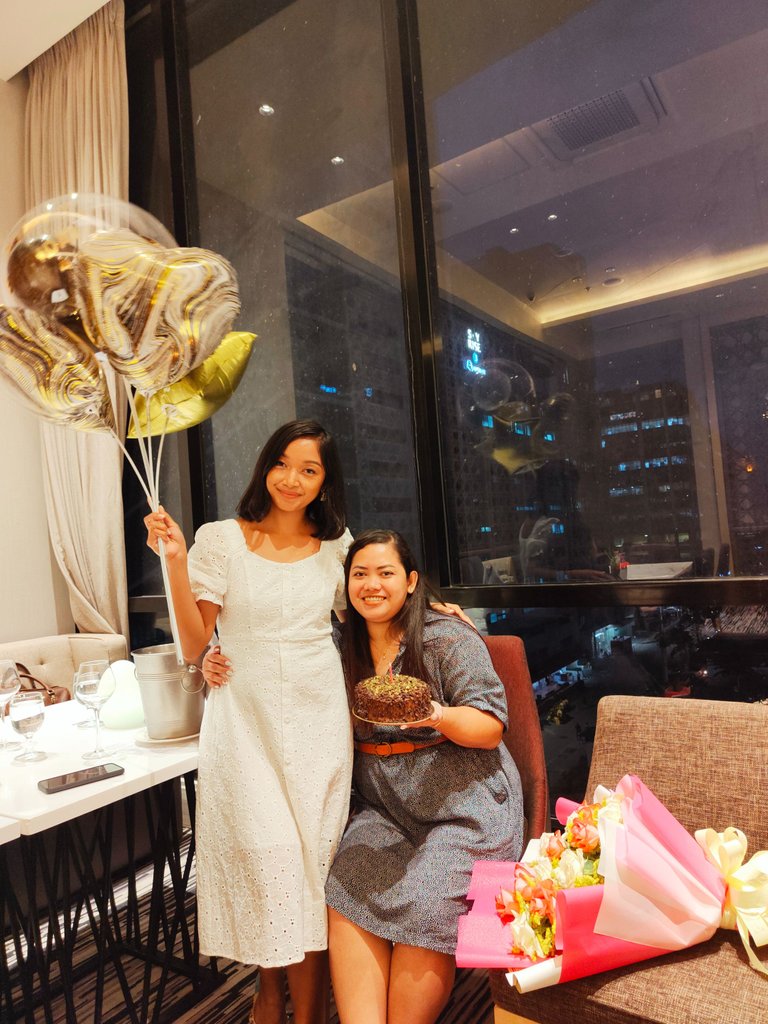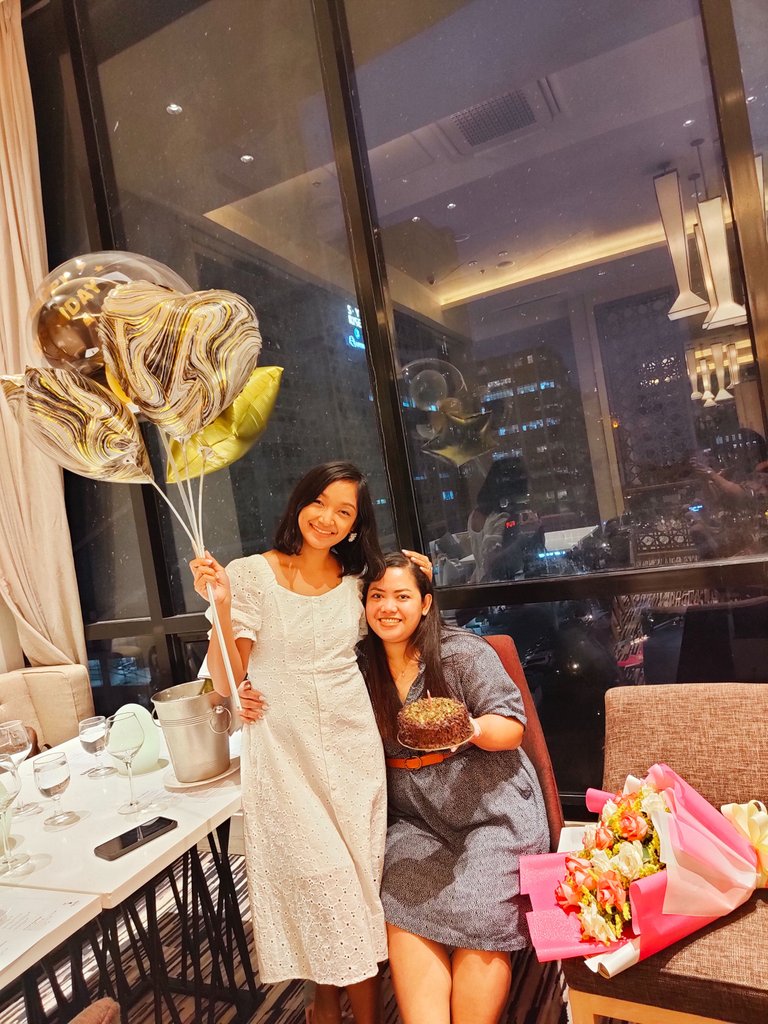 And because we didn't want to go through the hassle of finding another place or somewhere to eat, we simply stayed there. We find it pleasant, and there aren't many people there, so it's spacious for us and we made sure to pick a nice view.
We began by selecting the wine for dinner, and then we selected some of our meal options.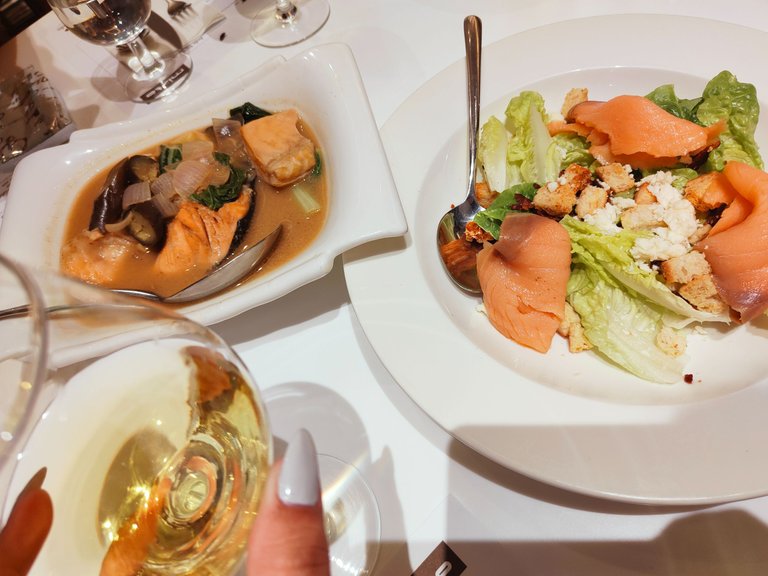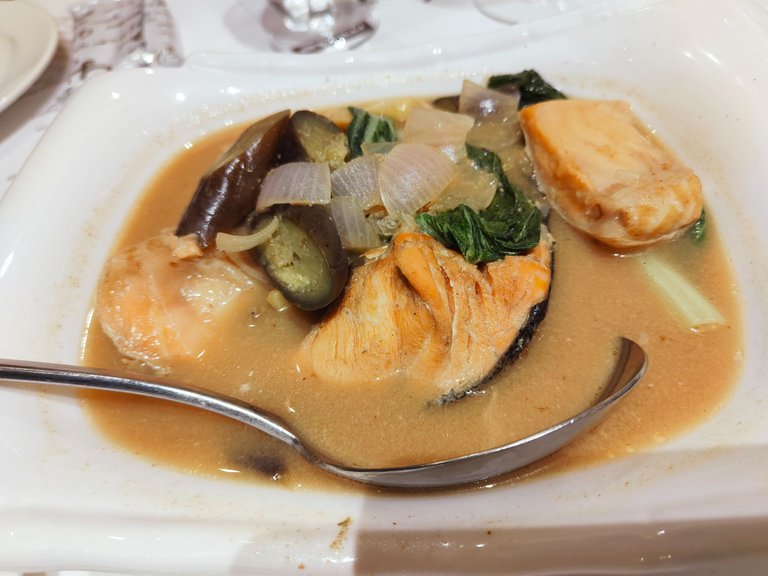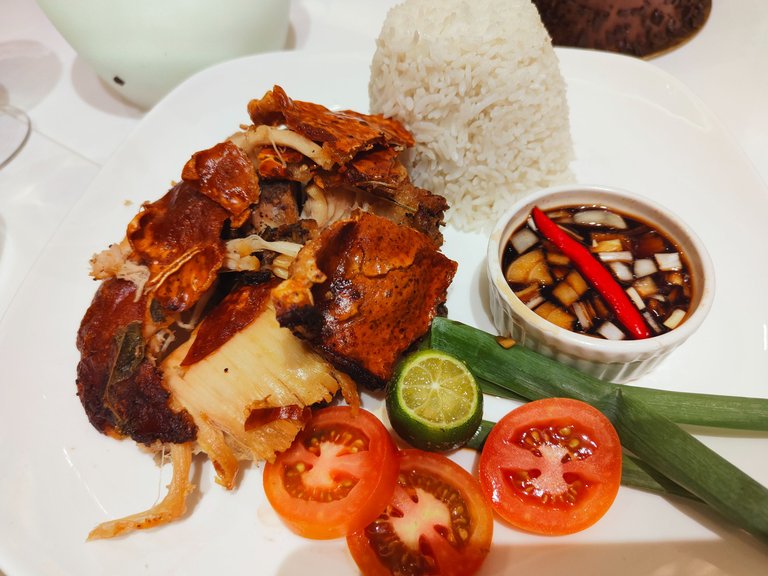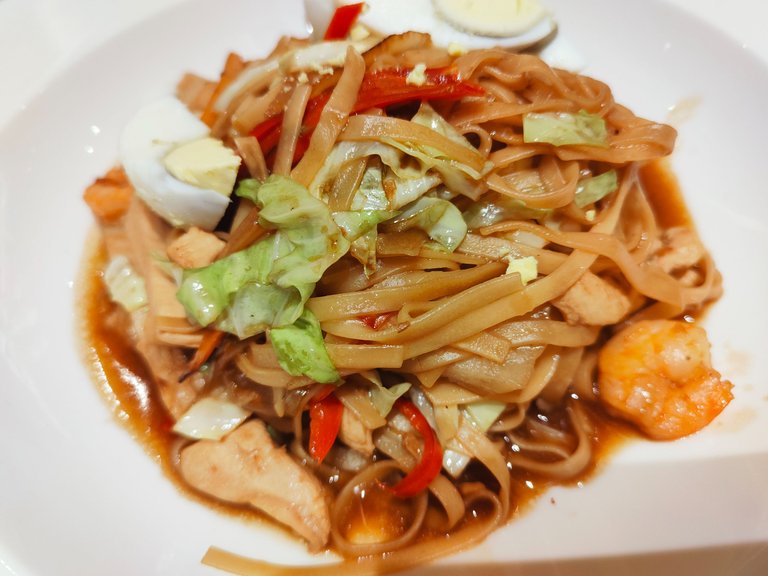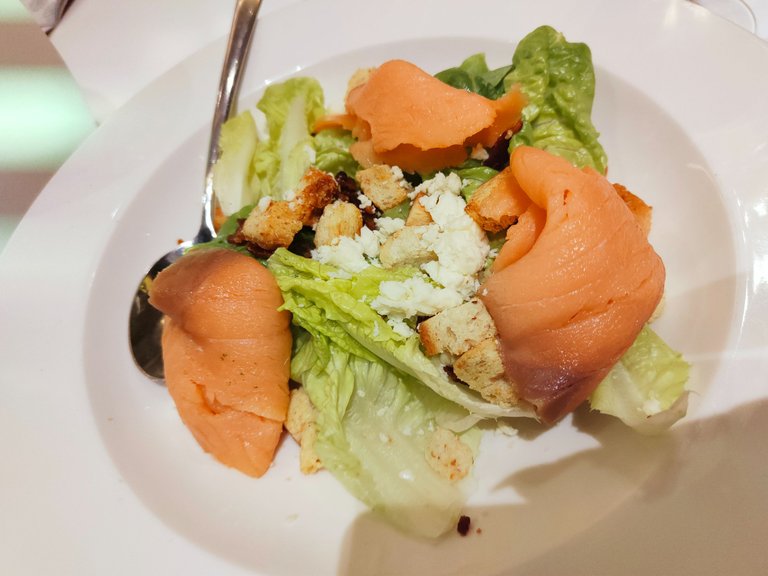 ---
We enjoy how we all decided on the food for that night. We had the opportunity to catch up because the serving took some time, especially given what had transpired with Shenalyn during the previous five years.
While we were having a good time conversing, Gilaine walked upstairs and pick up Baby Bobby.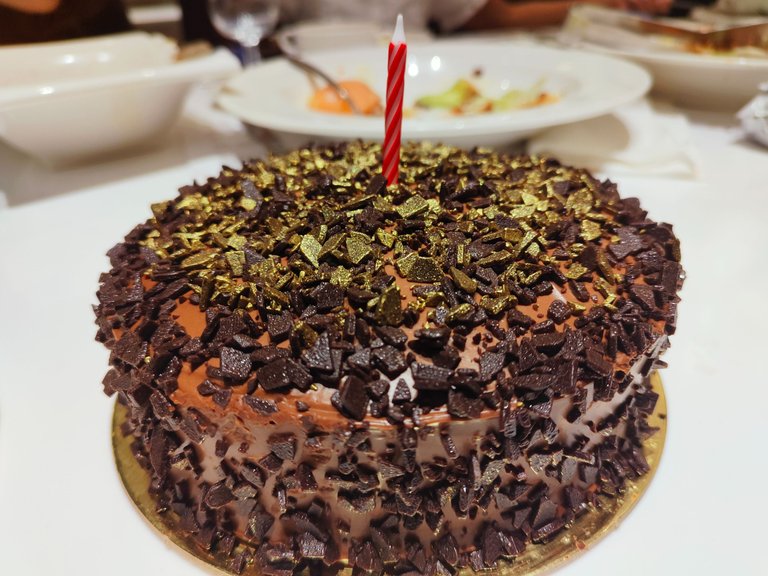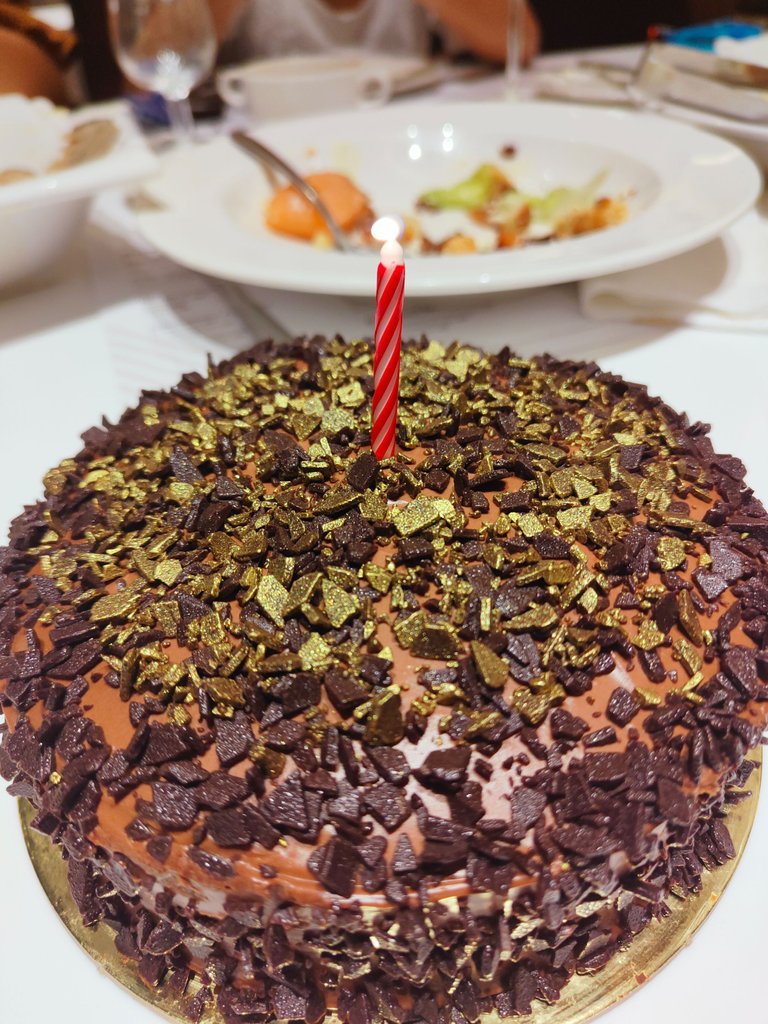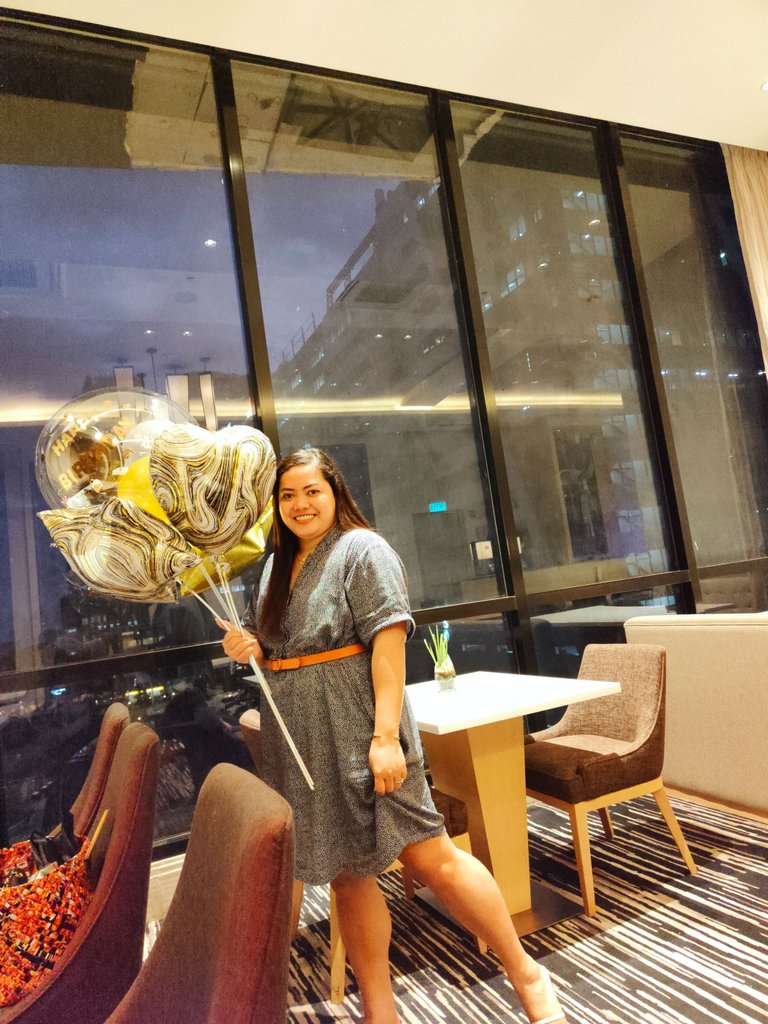 ---
We took the opportunity to snap some pictures, and then they walked downstairs with the balloons and the cake, singing Happy Birthday to surprise me.
It was such a wonderful gesture, and it was undoubtedly one of the most memorable events of the day. This is not just a birthday dinner, but also a send-off dinner, since Gilaine, her partner, and their kid are leaving for the United States the next day.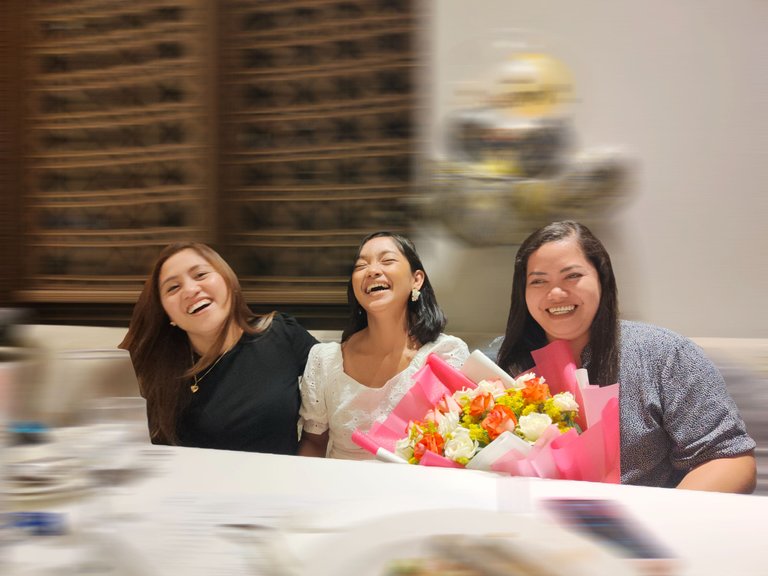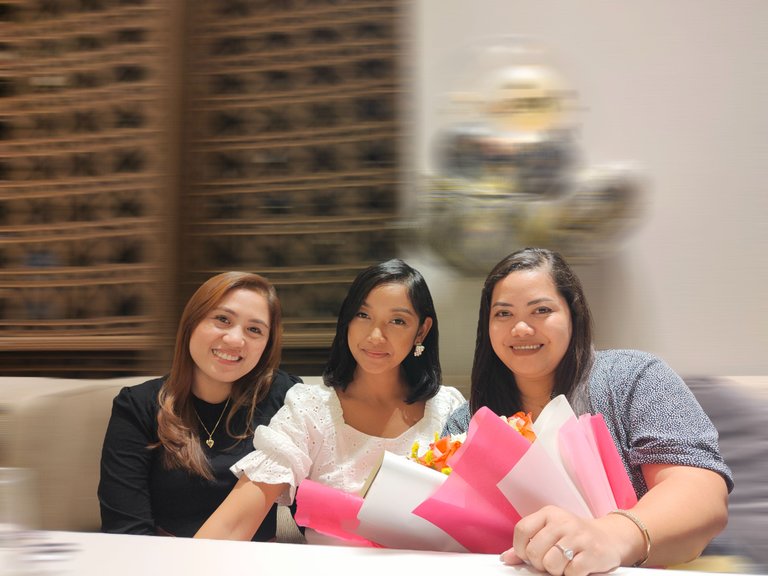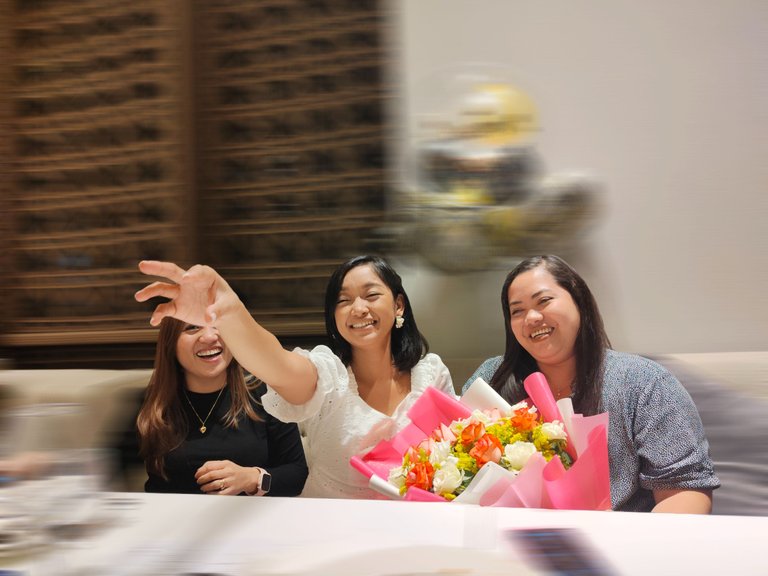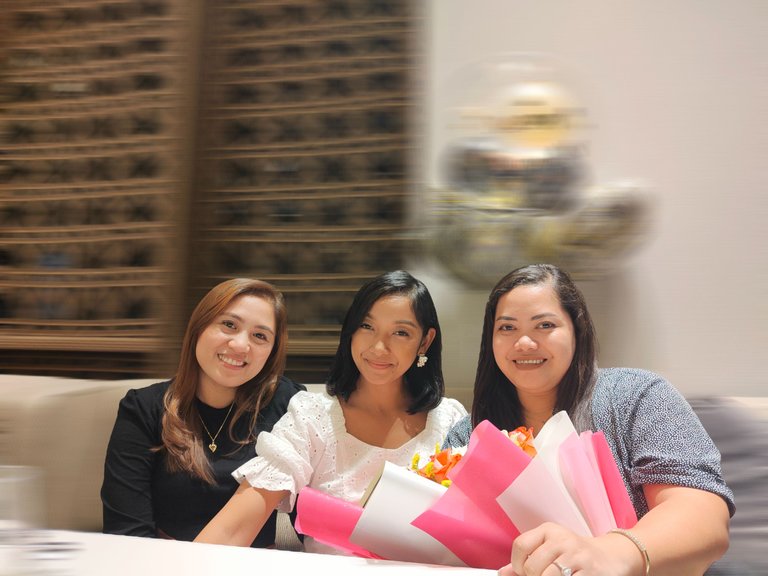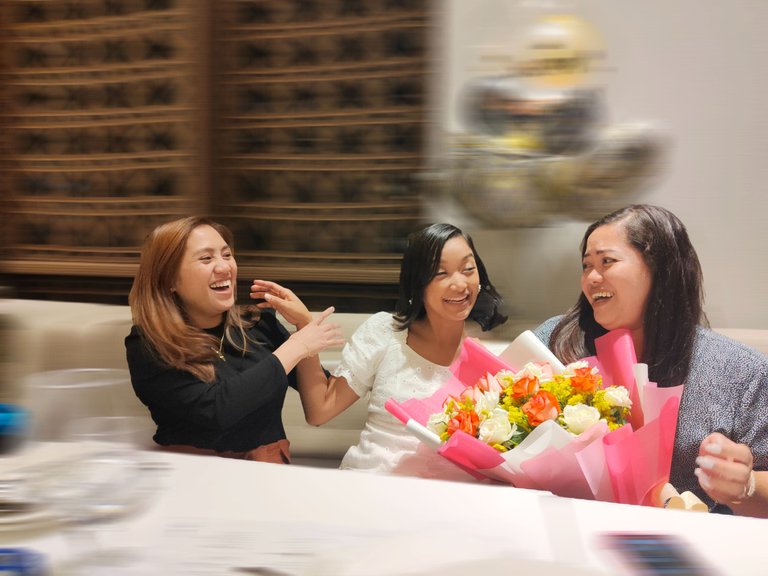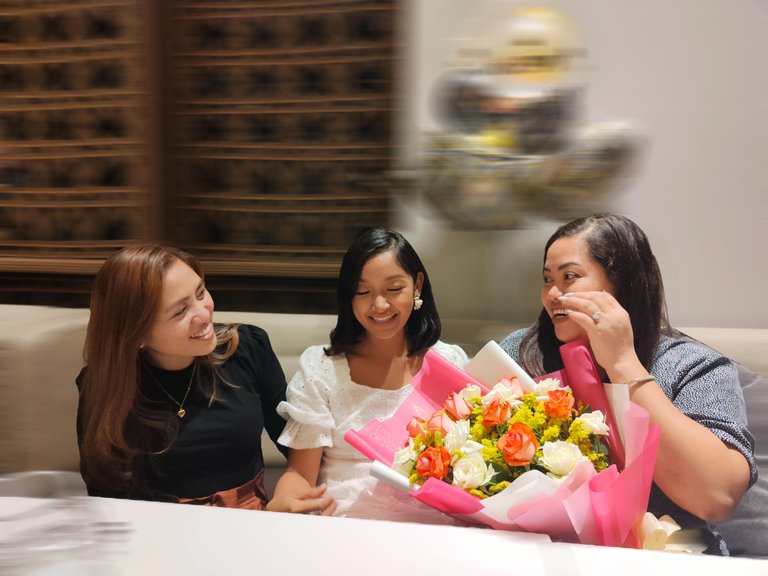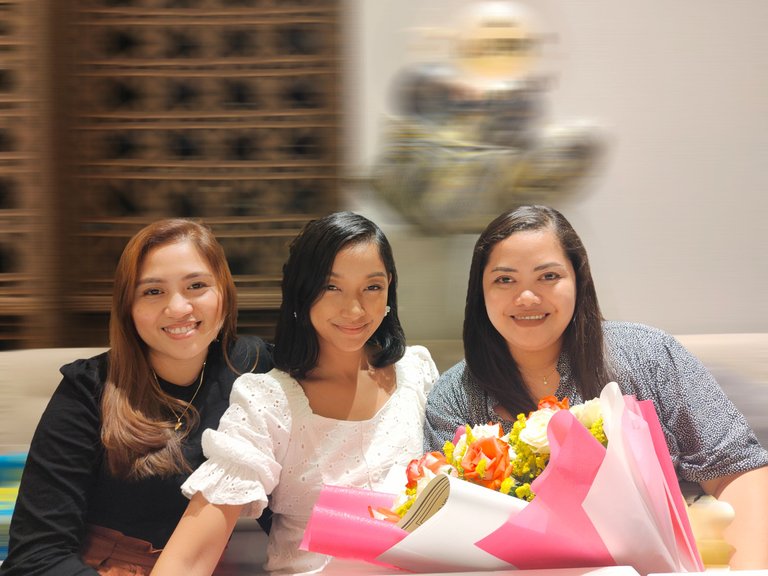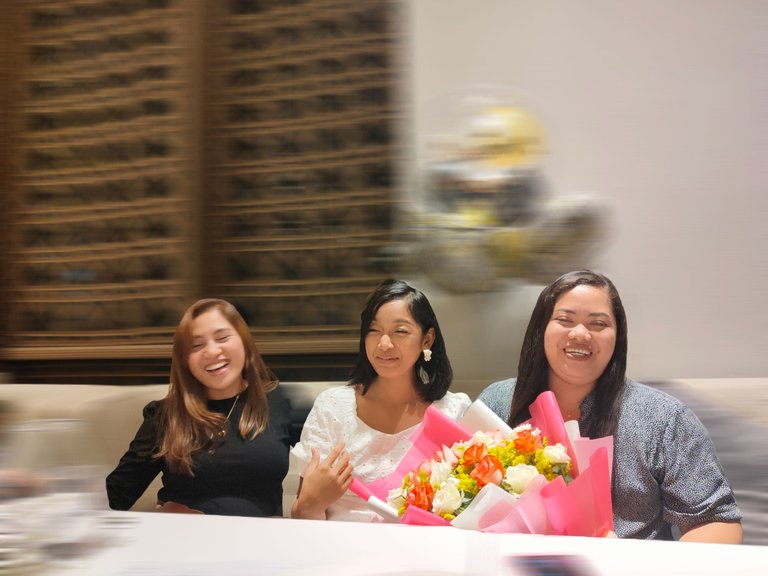 It's a combination of feelings, and I was trying to fight back my tears since I know it will take a long time for me to see them, and vice versa. But our friendship had already been put to the test for years, and several of our friends had moved away and come back, but we still managed to stay in contact and communicate.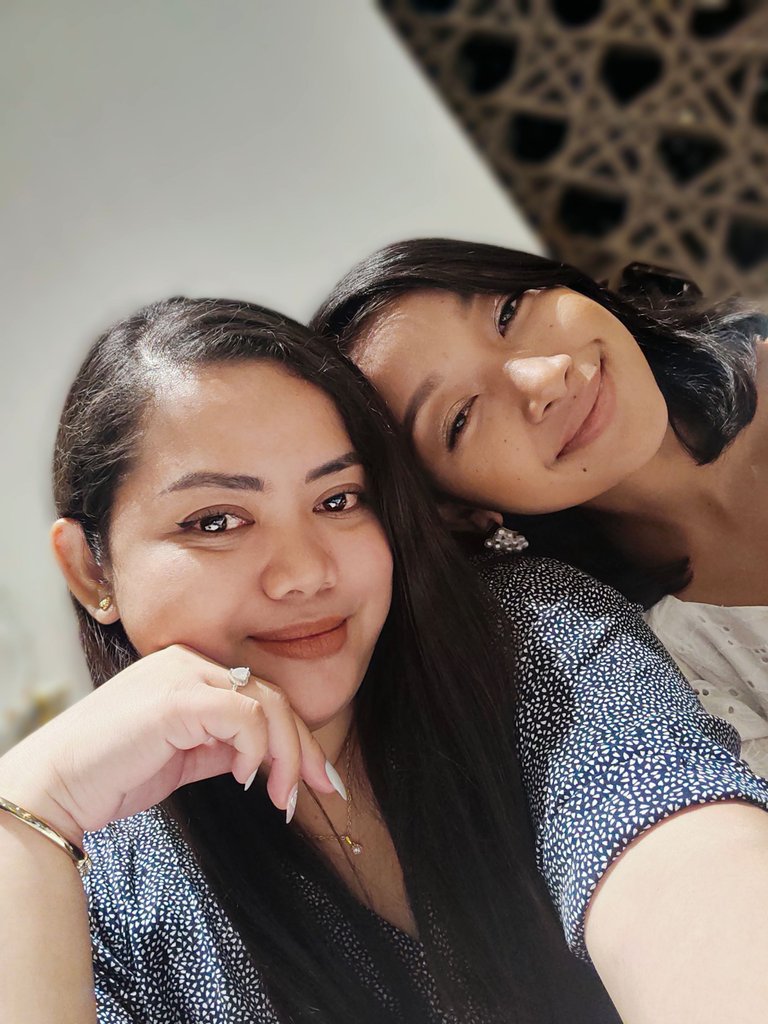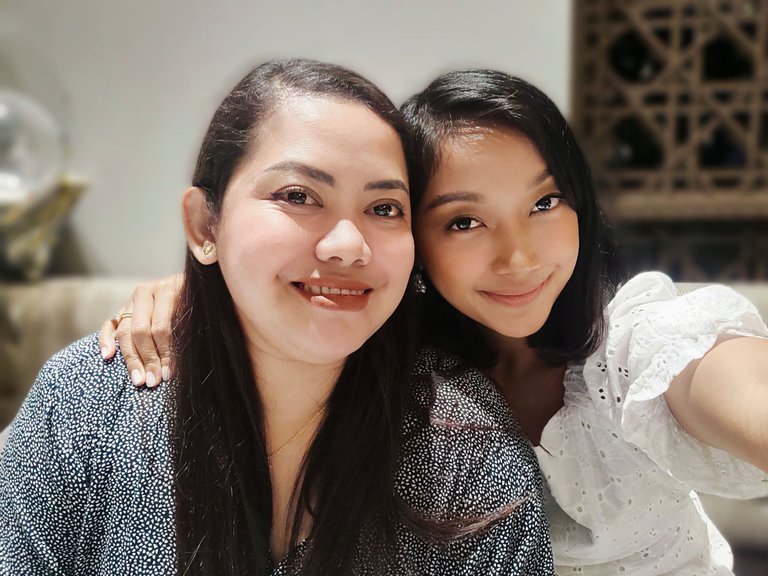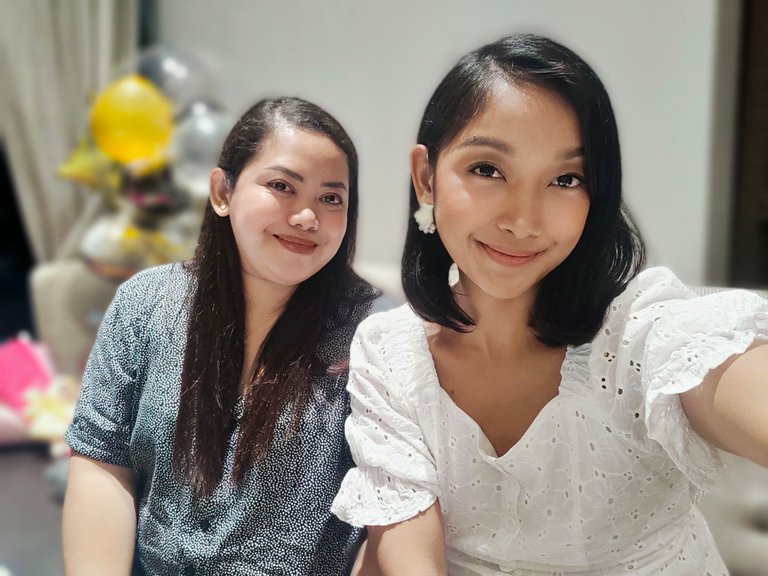 That's how I celebrated my birthday on that particular day. It was a long and exhausting day, but it was well worth it.
Always remember to make the most of every opportunity, whether with loved ones or close friends.
Till next time hivers:)
---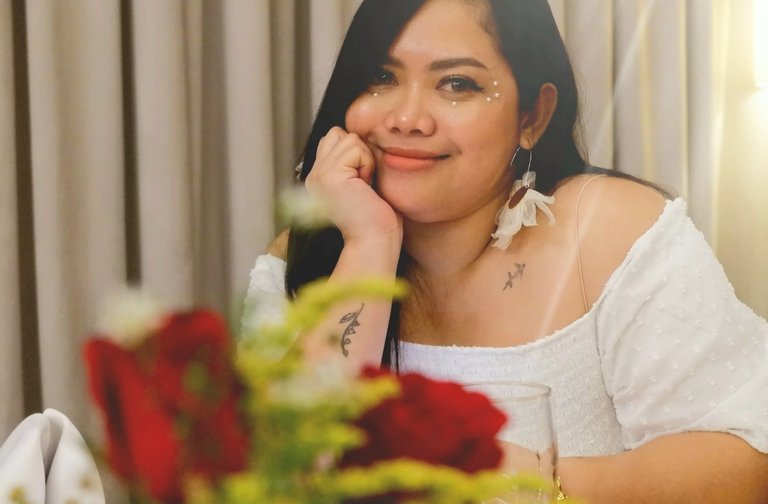 Explorewithsasha Blog about her passion, daily and weekly routine, travels, and experiences, and in between. I welcome comments and feedback to improve my content and to continue learning.
If you love what you read, feel free to comment, follow and upvote my content.
If you want to get to know me and reach out outside of this platform, feel free to check out my other social media accounts.
FACEBOOK
INSTAGRAM
---
---