DONJJANG SAMGYUPSAL AND UNLIMITED KOREAN BBQ ON A WEEKEND WITH MY WAVE 53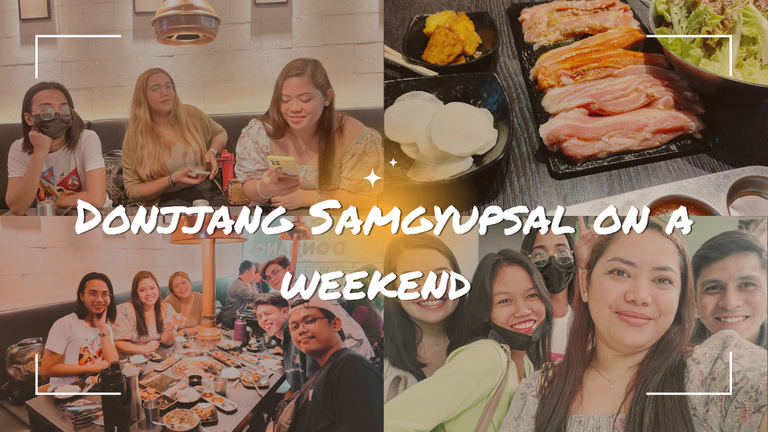 Are you craving Samgyupsal but it's too early in the morning and most places don't open until 11 a.m.? Don't worry, Donjjang Samgyupsal gets your early cravings covered.
---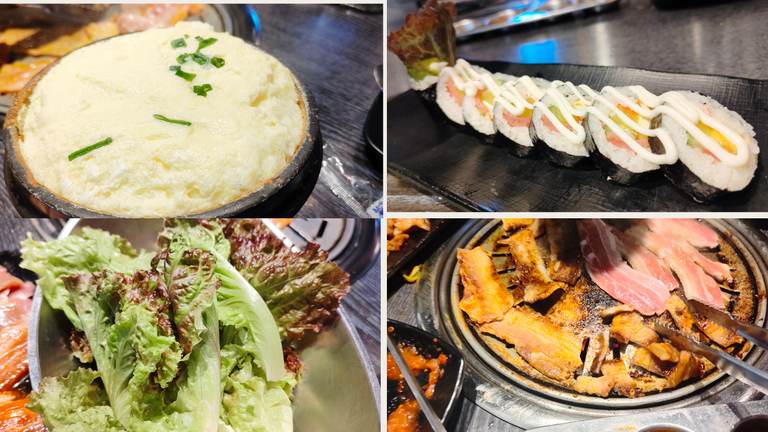 Last Saturday, the rest of my Wave 53 squad and I decided to go out to eat after shift, and because everyone was wanting Samgyupsal, I let them choose the location. My friends gave me several fantastic choices, but their operating hours are just too late for them. Most of them had appointments that day, so we needed to pick a location that was open sooner after our shift.
---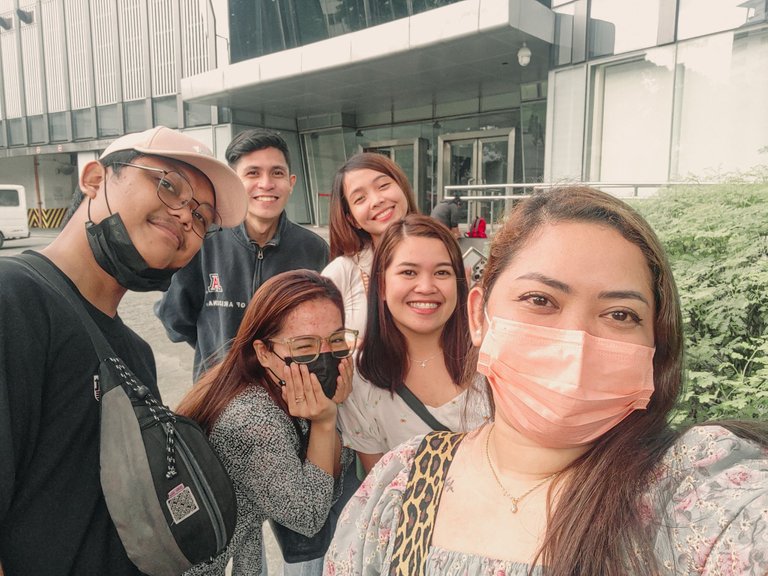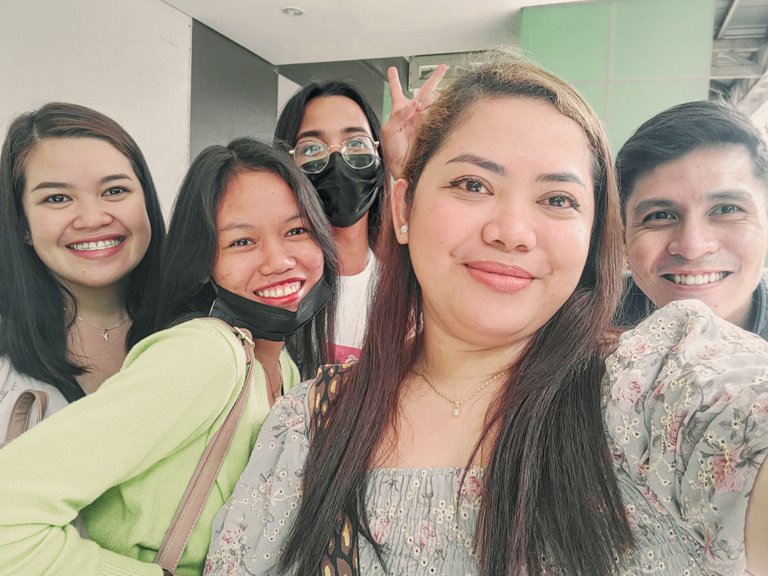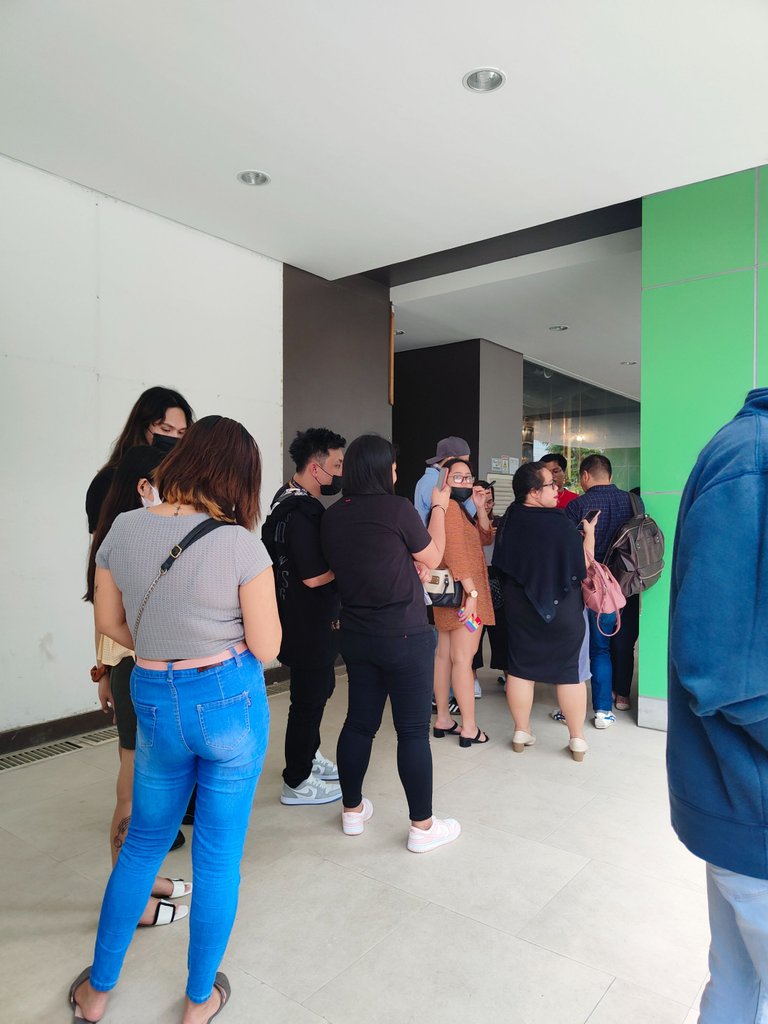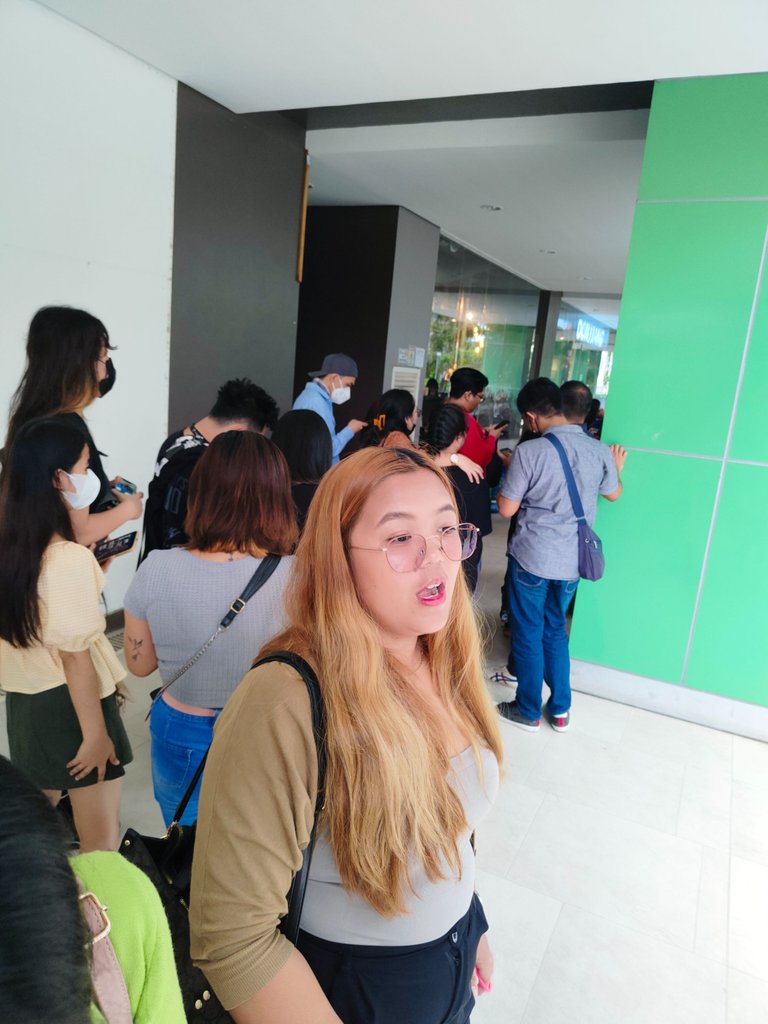 I waited for them for one and a half hours since they have a later shift than mine. After they are done we went to I.T Park where the restaurant is located. April didn't make any reservation as their page says that first come first serve basis. When we get there we were taken back by a long line of people waiting for the restaurant to open, the Samgyupsal place wasn't prepared for the number of diners falling in line and so instead of opening at around 8 AM, they opened the place at around 8:30 AM.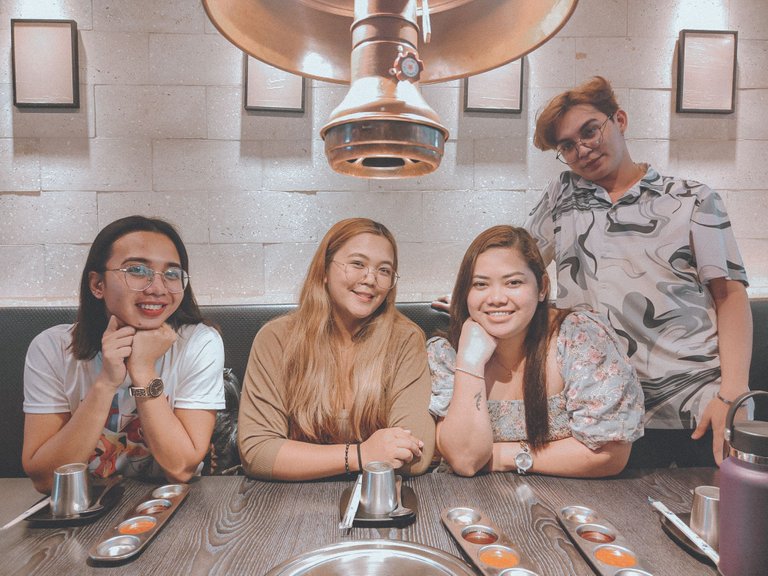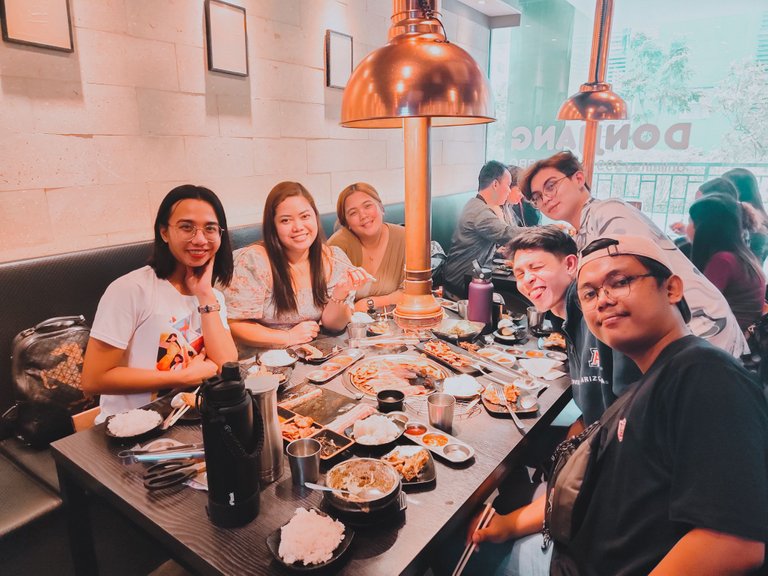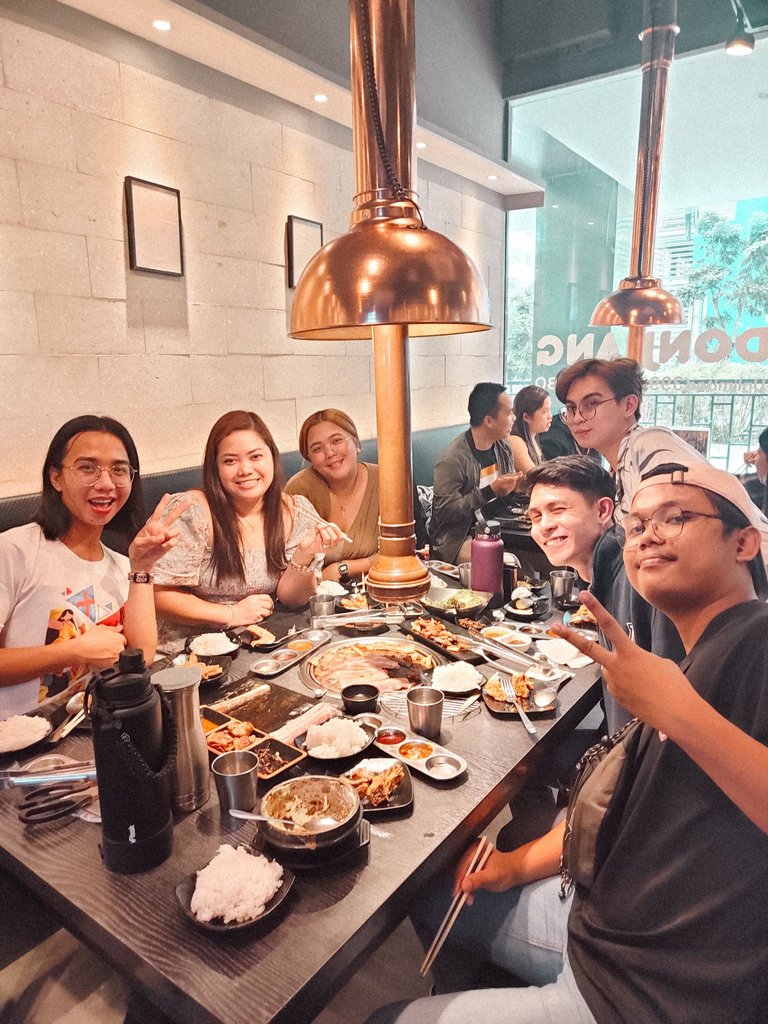 They began letting people in, and we were concerned that there would not be enough tables due to the large number of people dining. If we don't make it on the first batch, we'll be waiting for at least 2 hours, lol. When they finalized the table, we were able to relax because we were able to occupy the remaining table, even though we won't be seated next to one another because the other group was able to occupy the table for larger groups we consider ourselves lucky. The interior appears darker, which concerns me because I like restaurants with a light ambiance or better lighting.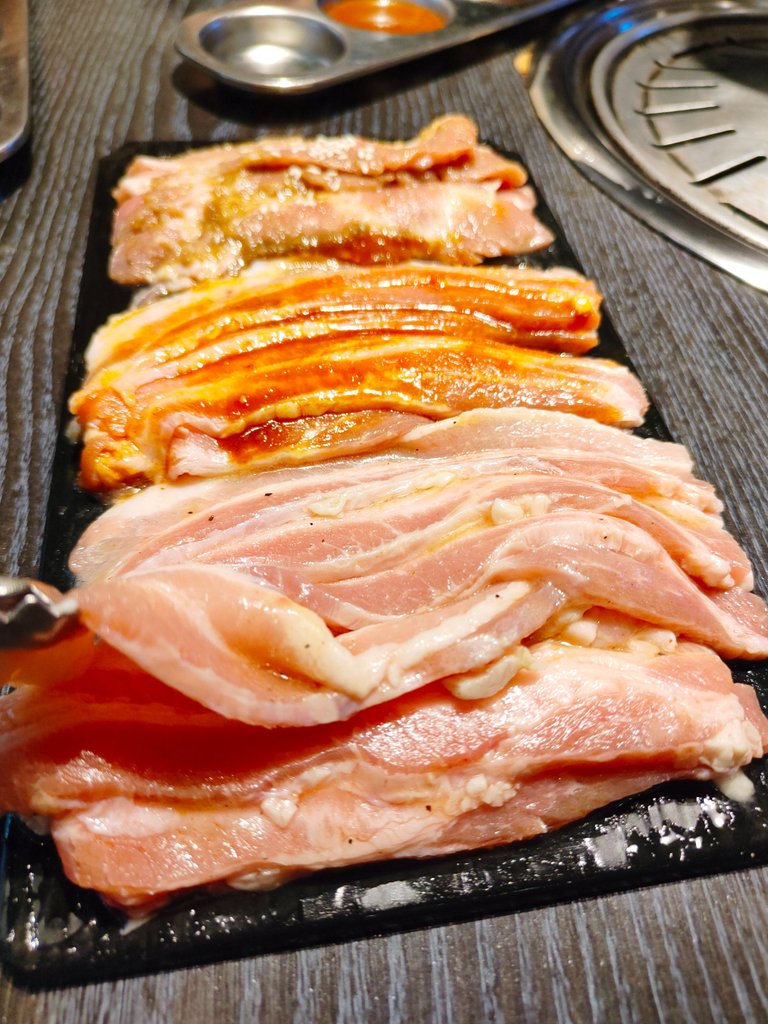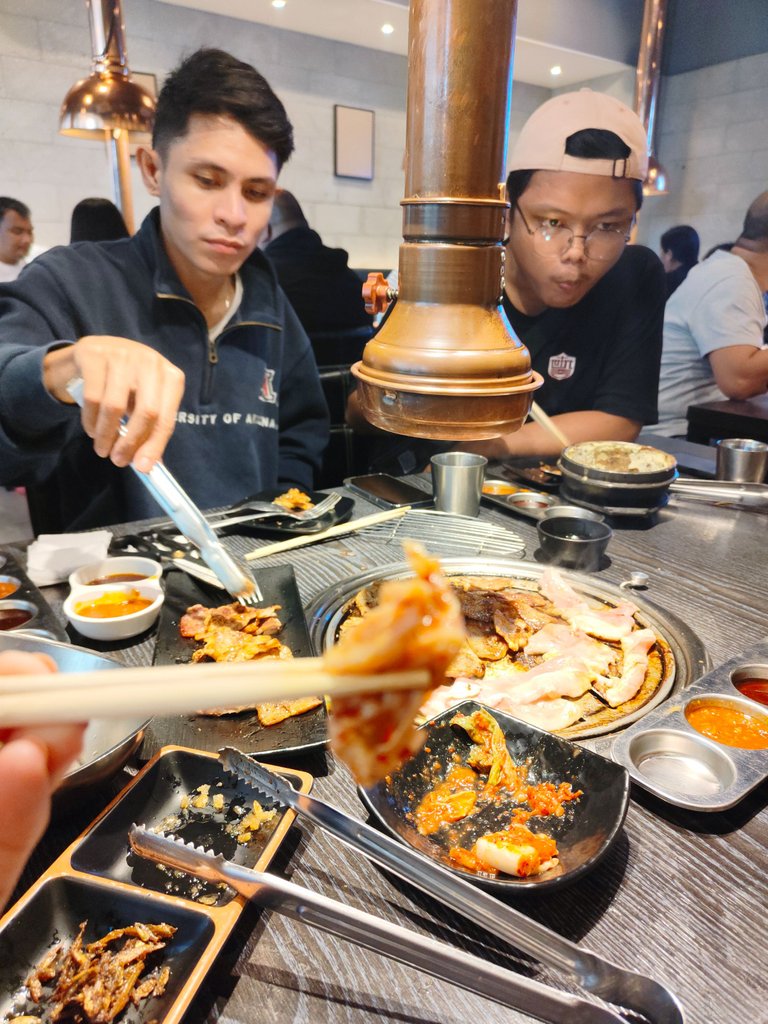 For starters, they served a kimbap with unlimited refills, which April especially enjoyed. Second, they began to serve pork and sauces, after that, I recall they served other side dishes such as the sweet potato caramelized with sugar, cucumber, and anchovies. We noticed that the service took time, and as I checked, the servers were actually overwhelmed with a large number of diners, as they had not anticipated so many people would line up only to dine on that day, especially since it was a weekend. Some of our side dishes were not refilled, and they last served chicken and cheese, which raised the eyebrows of some of their customers.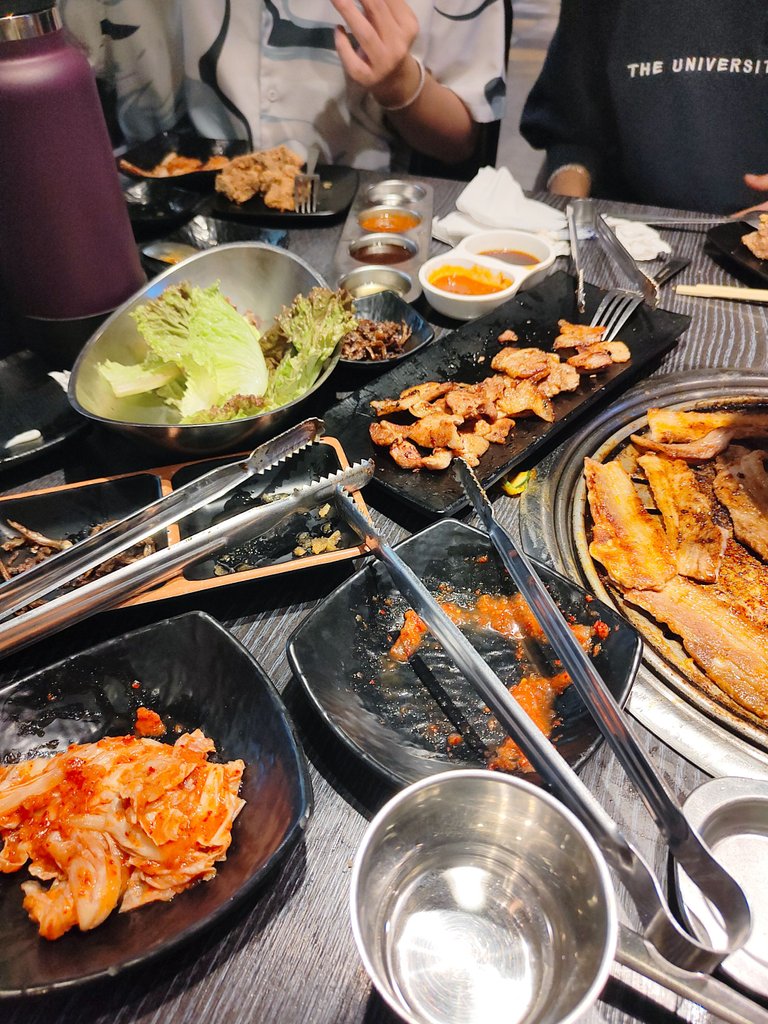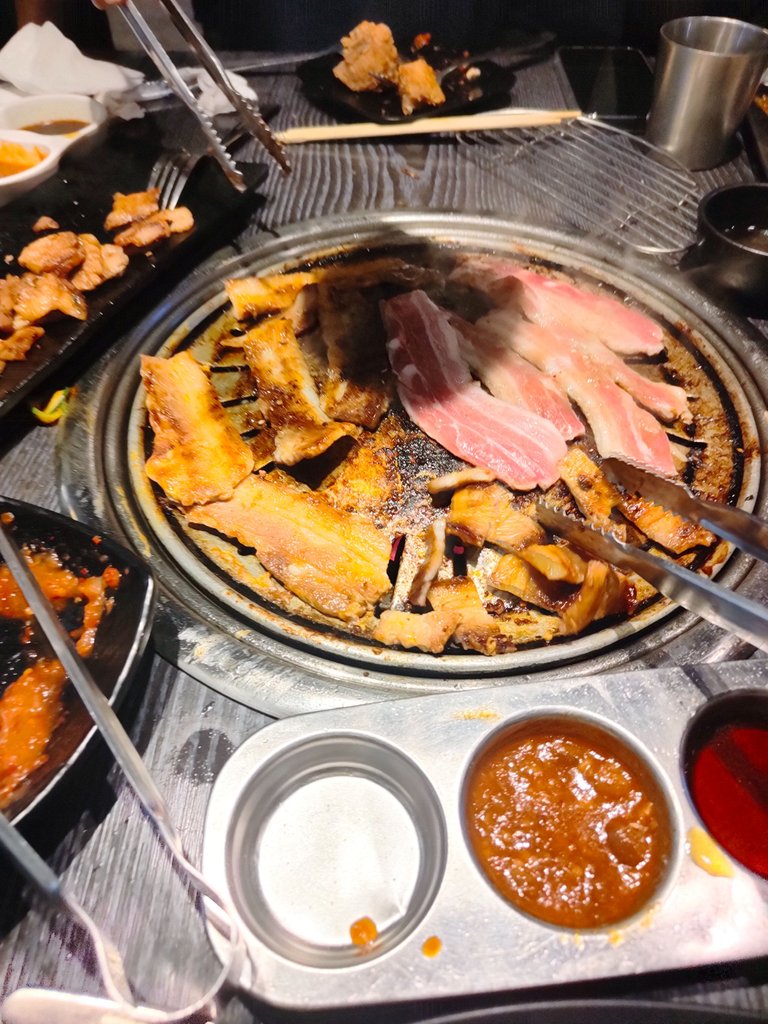 Anyway, we noticed that some of the side dishes were served late, and because the restaurant was full and crowded, I noticed that some of the diners just took some food on the tray and didn't wait for it to be served because most servers were busy serving some of the tables, and we even asked for rice three times before they served us. I guess it's not a good thing we went on a weekend because most diners choose weekends.
We still spotted some people standing in line outside, and we made certain that no food was left on the table since we had to pay a penalty. So far, I'd give our dining experience at this restaurant a 3.9 out of 5. This is an overall rating that includes everything from the food to the service and preparation. I'd say the food is excellent, but the serving time could be better, and the main thing that could be improved is the preparation. They certainly did not anticipate the large crowds, but given that it is the weekend and they are running a promotion, they should have been prepared.
---
So that's it for now, please note that this review is based on my personal experience with this place and your experience may not be the same as mine. Again, thanks for reaching this part of the blog.
xoxo ❤️
---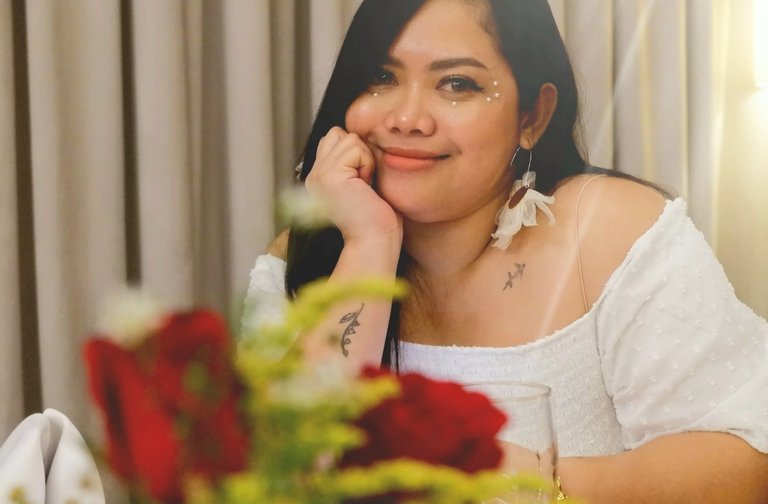 Explorewithsasha Blog about her passion, daily and weekly routine, travels, and experiences, and in between. I welcome comments and feedback to improve my content and to continue learning.
If you love what you read, feel free to comment, follow and upvote my content.
If you want to get to know me and reach out outside of this platform, feel free to check out my other social media accounts.
FACEBOOK
INSTAGRAM
---
---