Coffee Bay at IT Park ☕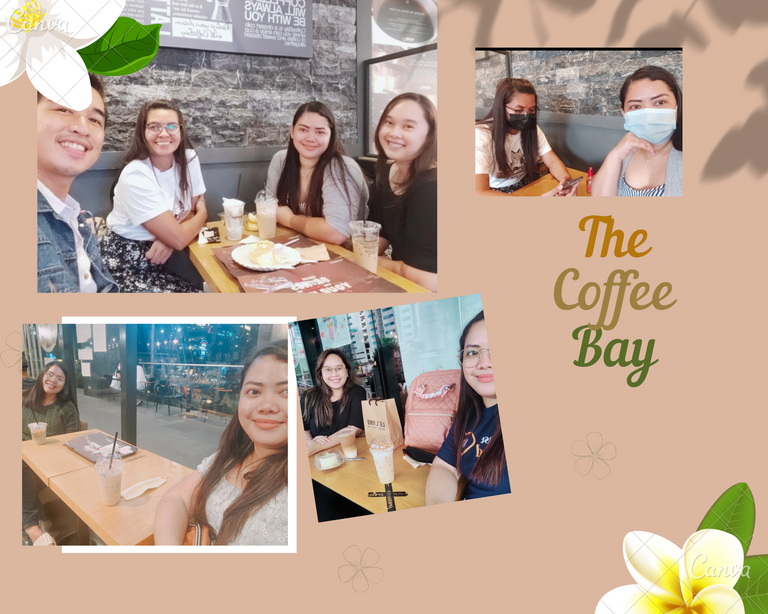 Hello hivers, here's another coffee shop series. This is my new favorite I should say. So if this coffee shop somewhat interests you, let me share with you my experiences during those visits.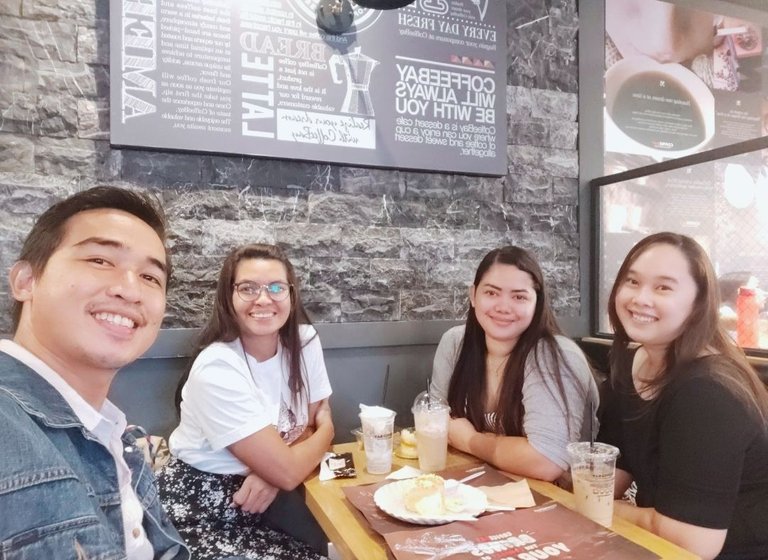 The Coffee Bay in IT Park Cebu, has piqued my interest.
My first visit to this location was last year before we visited Chef Kristel's stall at Sugbo Mercado.
Because it was a Korean-inspired coffee shop, @queenmeiko22 invited us to check it out.
While waiting for others, I had the opportunity to photograph the adorable tumblers and mugs.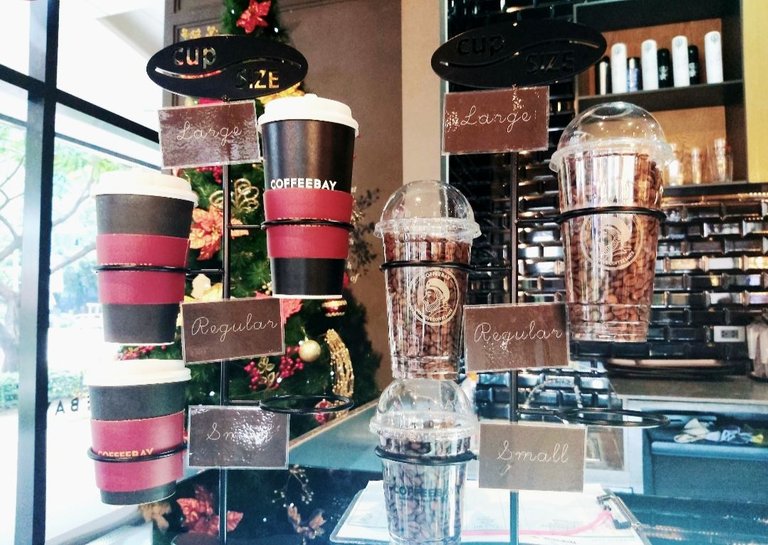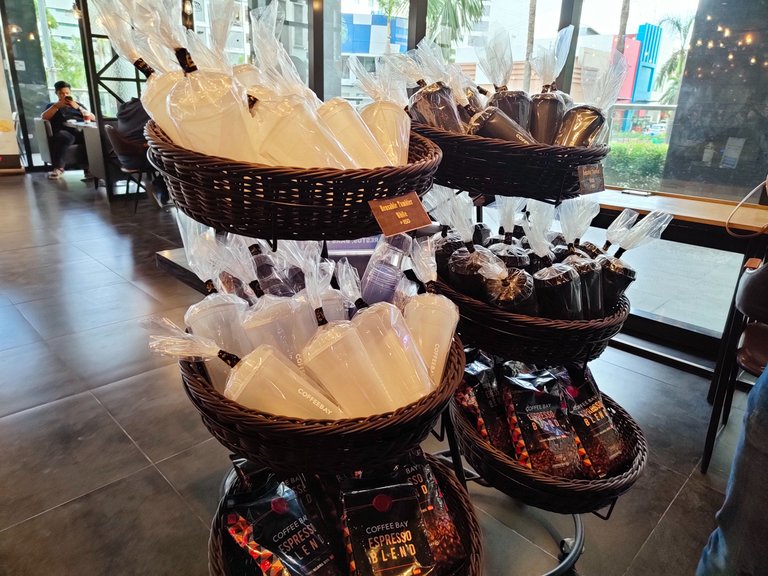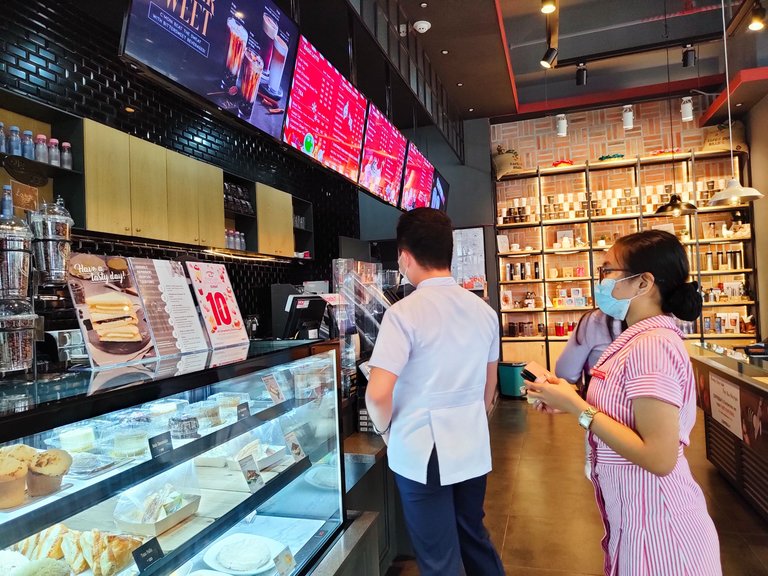 I'm glad to see that, even though they're busy, the staff is still polite and interacting with their customers. Although the selection appears to be pricy, the way it was photographed on the screen is appealing and appears to be excellent.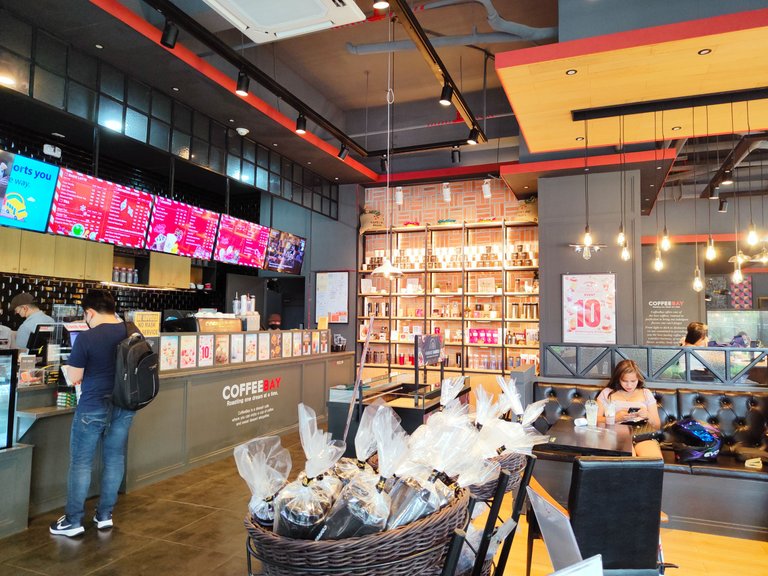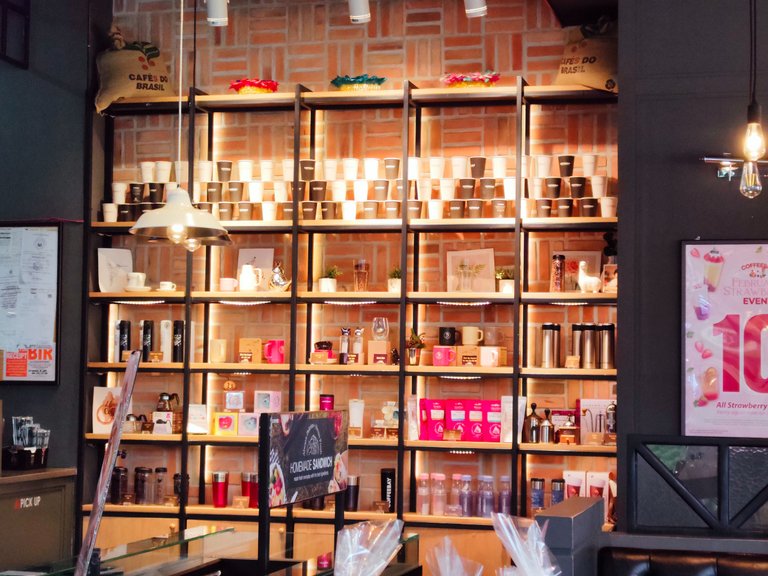 We were still able to sit together during our initial visit because they aren't too concerned with social distancing as long as the vaccination card is presented. As a result, we were able to get a chance to converse and catch up.
🌼 Second visit 🌼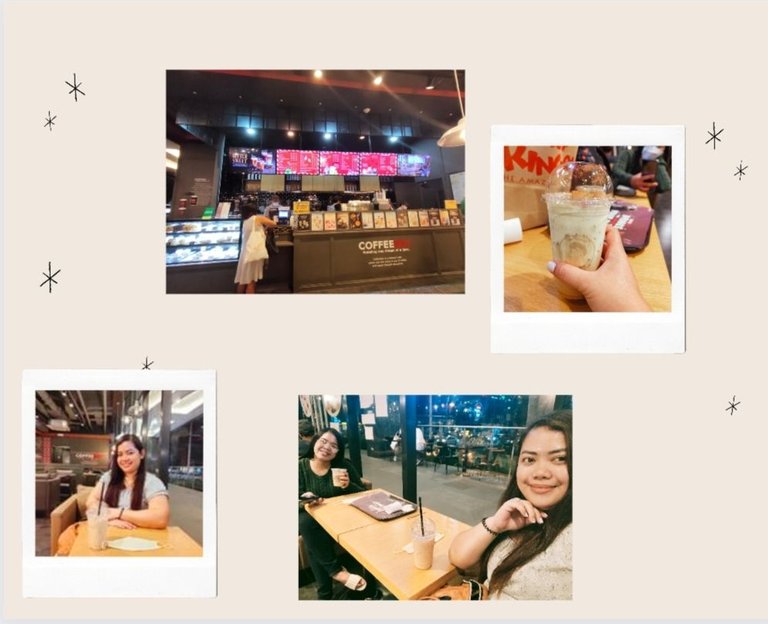 ---
My second visit was with @jeennicious, following my quarantine and recovery with the "C."
During this visit, I was able to order the "Spanish Cinnamon Coffee," while Jenny opted for a cappuccino.
I enjoy the flavor of Cinnamon Coffee, which reminds me of the Vietnamese coffee in Ginger Wok.
I told Jenny that if I ever had coffee with her again, I would order the same thing.
During that visit, I noticed some changes: even though they advertise that they are open 24 hours a day, they only allow dine-in until 9 p.m. and after 9 PM you can only do takeout and they only accept cash; if you have Gcash, Paymaya, or a debit/credit card, it will not be accepted. They also changed the dine-in setup; previously, we could share a table for four people; now, there are only two people per table, and they make sure you are not too close to each other.
​
🌼 Third Visit 🌼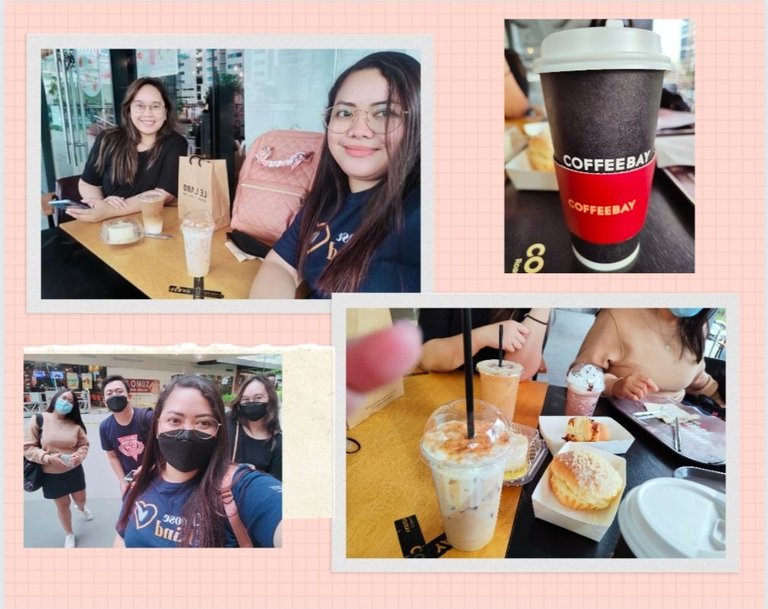 When @queenmeiko22 told me she is in Cebu already we asked her to have some coffee and maybe grab some dinner. She asked me where to meet and since I miss the Cinnamon Coffee I told her to meet us along with @prettyunicorn and @jeennicious at IT Park and meet at the Coffee Bay.
Since there are a lot of people inside and can't sit together, we decided to stay outside so we can sit together. The weather was nice, it was not too hot and it's a bit windy. It was a nice time and hang out with them again and Mary continue sharing about how her vacation went when she visited her family in the province. And can't stop thinking of going home again. 😅
---
The only thing I can say is that they did not fail me in terms of the coffee itself during these three occasions, but I believe they might have done better in terms of the cakes and pastries they added to their menu.
That's all for now, hivers, if you've been to this place before, let me know, and if you haven't, give it a shot and see if you can replicate my experience.
---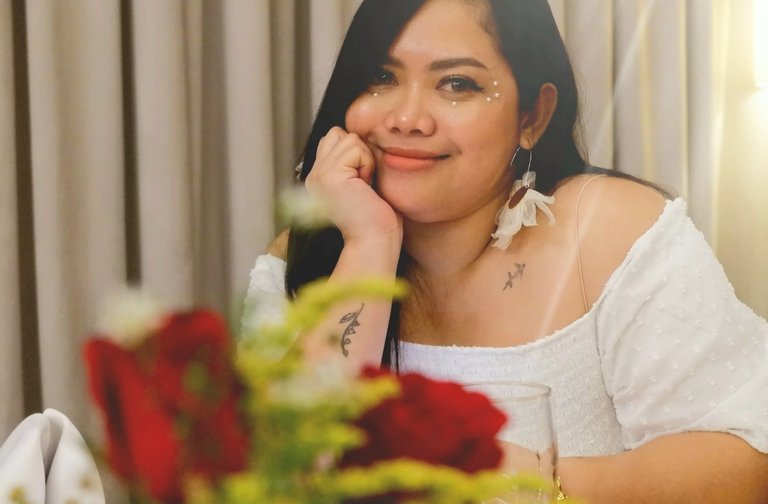 Explorewithsasha Blog about her passion, daily and weekly routine, travels, and experiences, and in between. I welcome comments and feedback to improve my content and to continue learning.
If you love what you read, feel free to comment, follow and upvote my content.
If you want to get to know me and reach out outside of this platform, feel free to check out my other social media accounts.
FACEBOOK
INSTAGRAM
---
---