Smallest hunter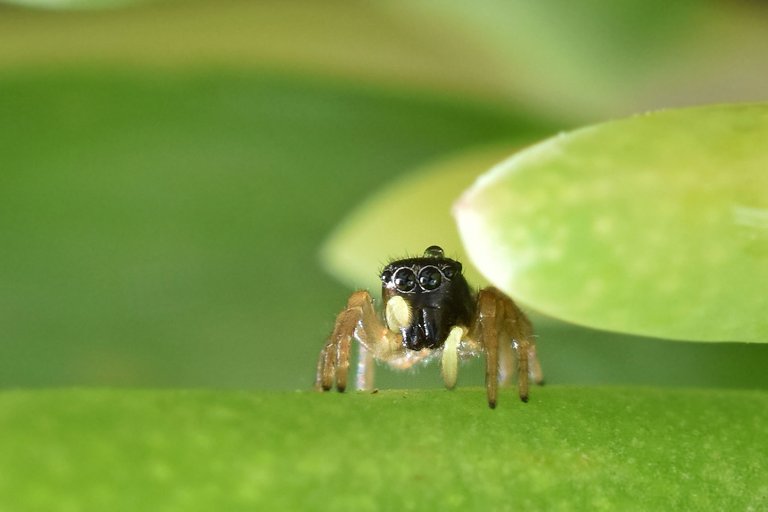 Can you see the drop on his head? :D

It's funny how many of those little creatures is constantly around us and we don't even realize that.

I was walking around a small garden admiring the waterdrops that were left on the leaves after the rain. I was hoping for some insects. Some of the larder ones like butterflies or bumblebees. Heck.. even some ugly moth would do.
And there was nothing
Nada!

I sat down on a little brick wall next to a small bush of Iceplant and just looked at it. And there it was. The smallest, beyond adorable jumping spider!

And damn he was busy looking for some small bugs to eat.
Can you see giant the stop is above the spider?
He doesn't care :)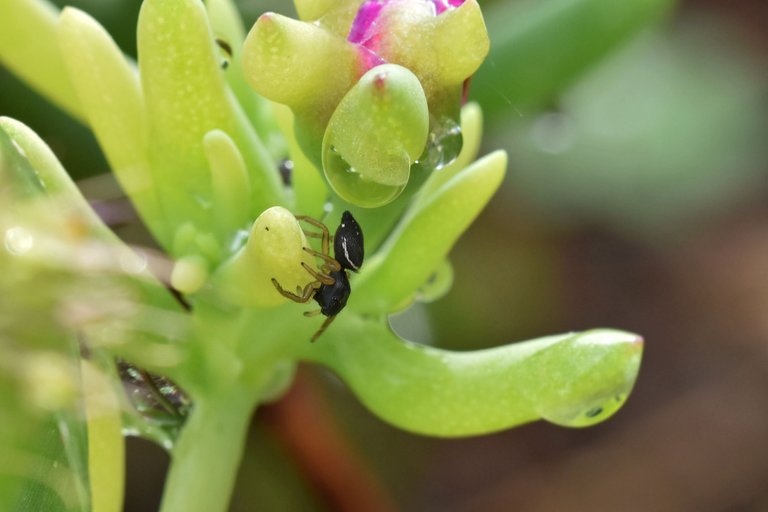 Looking up, down, jumping from one leaf to another. They do play hard to get!

I tried to make him jump to my hand, and he did. But just for one second. I didn't even manage to take a single photo of that. Not even a blurry one.

For now those are the only spiders I would let sit on my hands.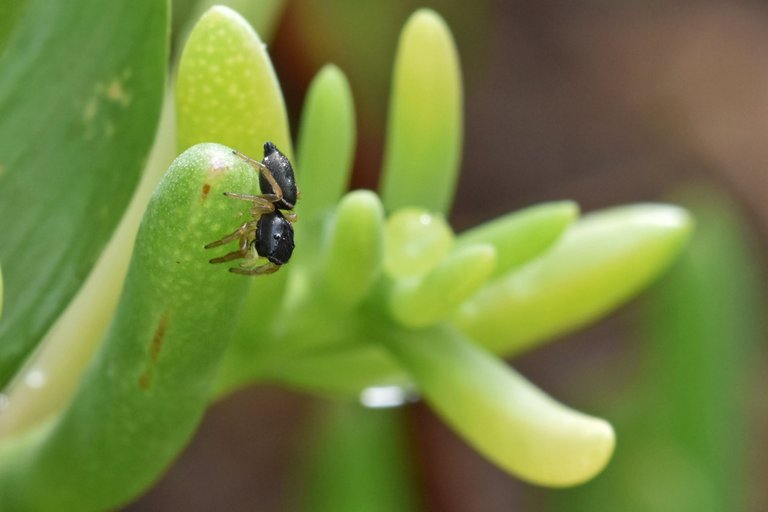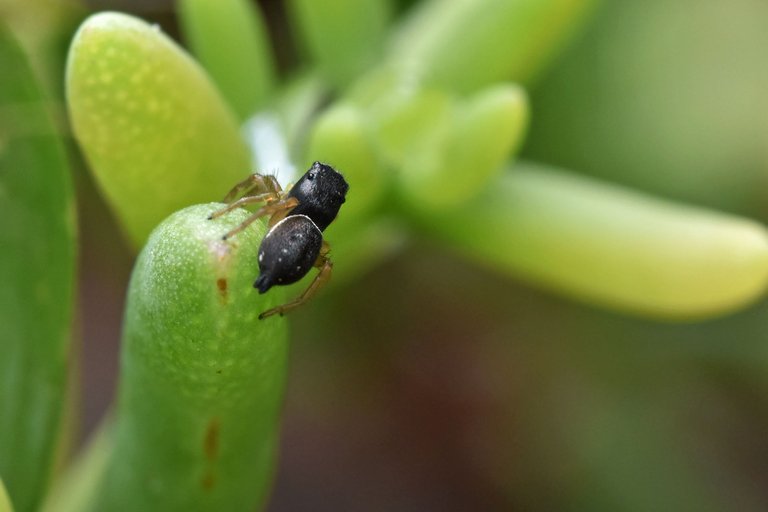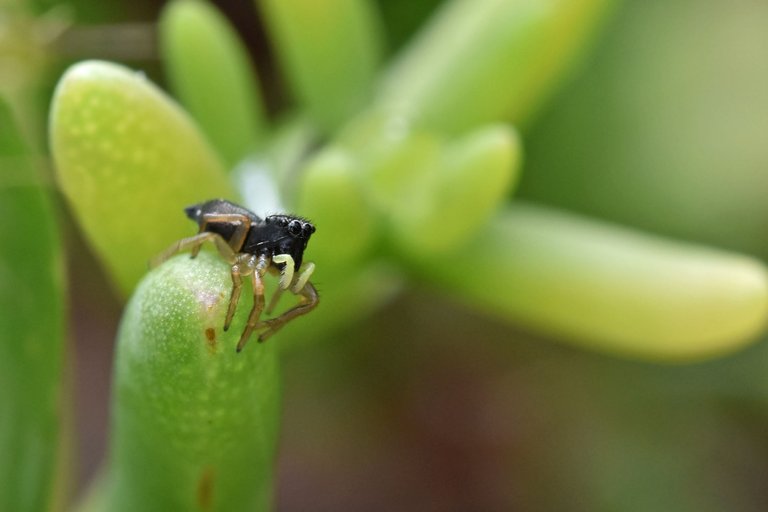 Just a few branches away a big black ant was scouting the leaves too.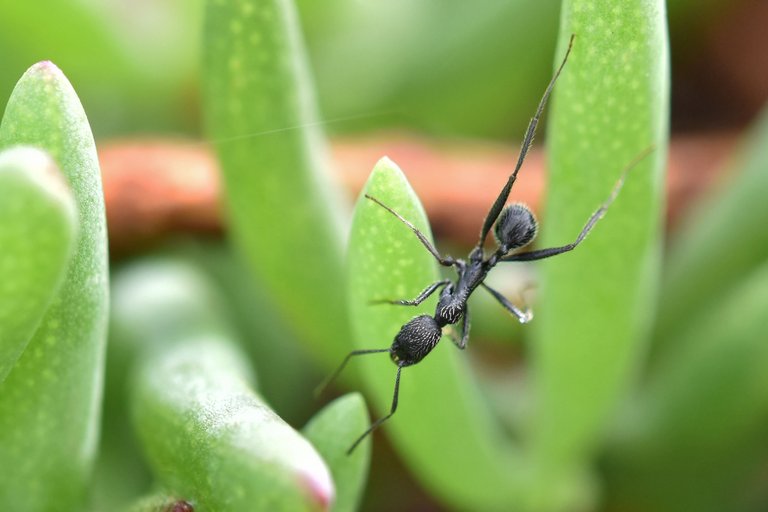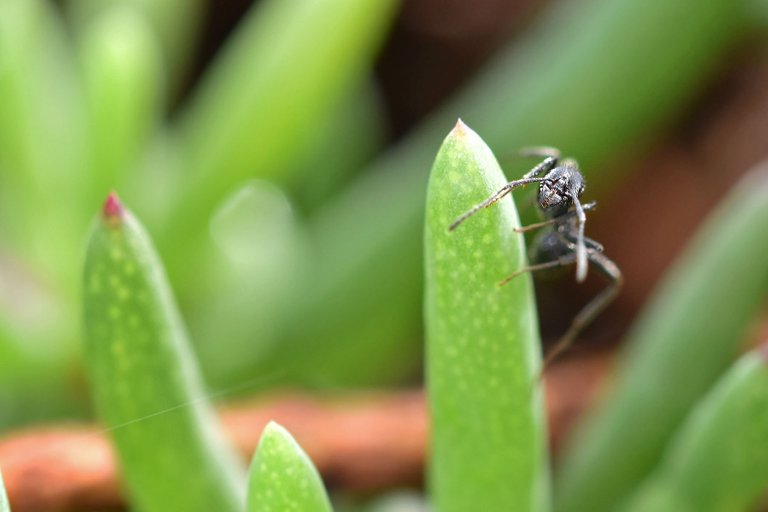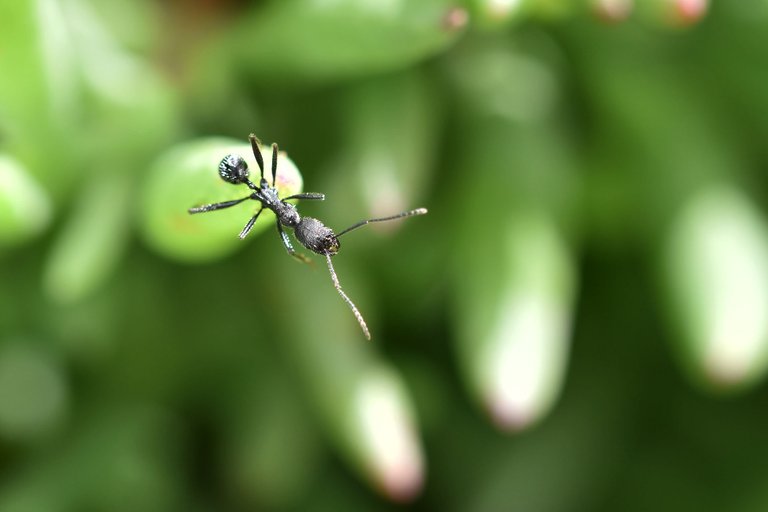 Then he decided to check what's going on on that Oalis leaf below. Jumped down...
walker around it for a bit.
No food again.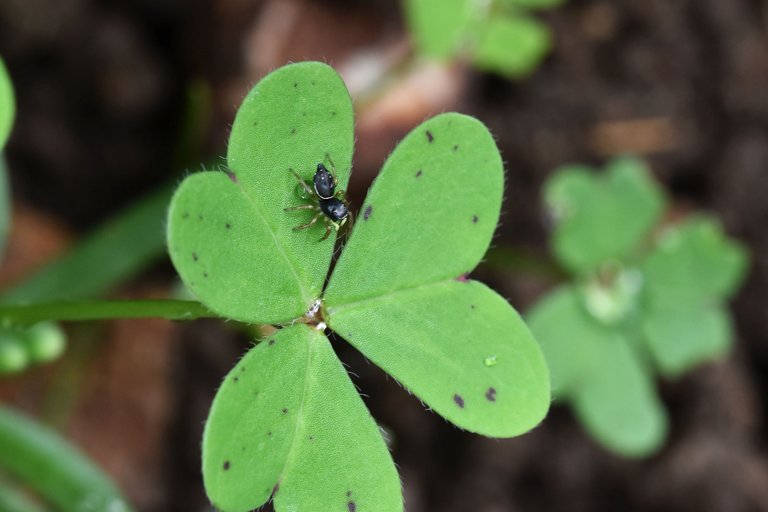 A quick hop on a glass leaf..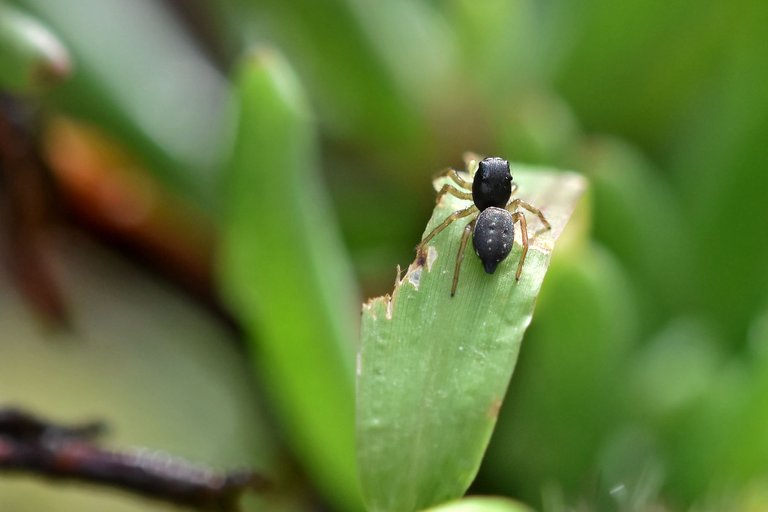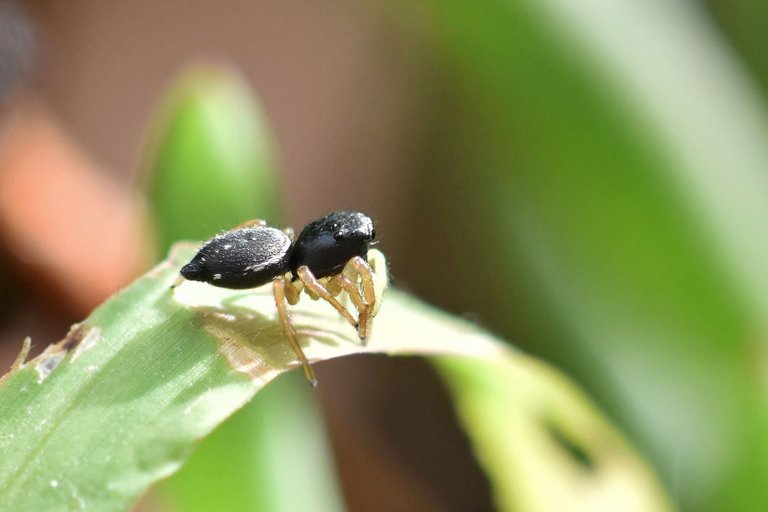 And back to the ice plant. It must be more reliable source of food. Knowing that little aphids and other small flies often live on it, he must be right.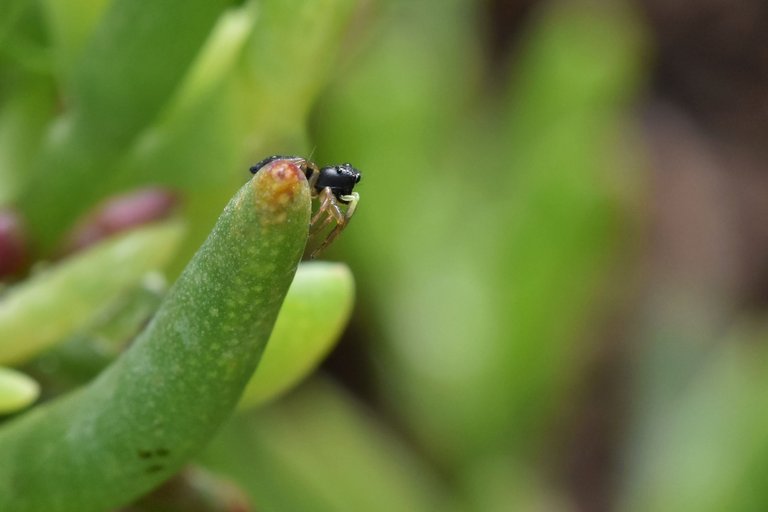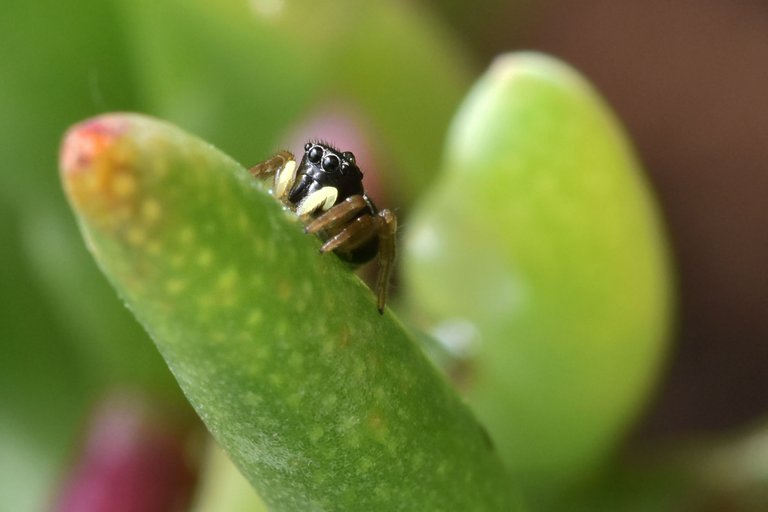 Top of the leaves provide the best view!
Every spider knows that!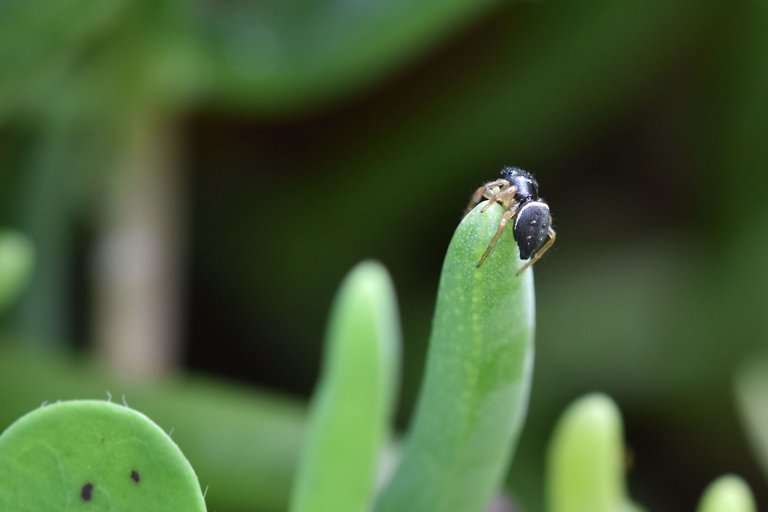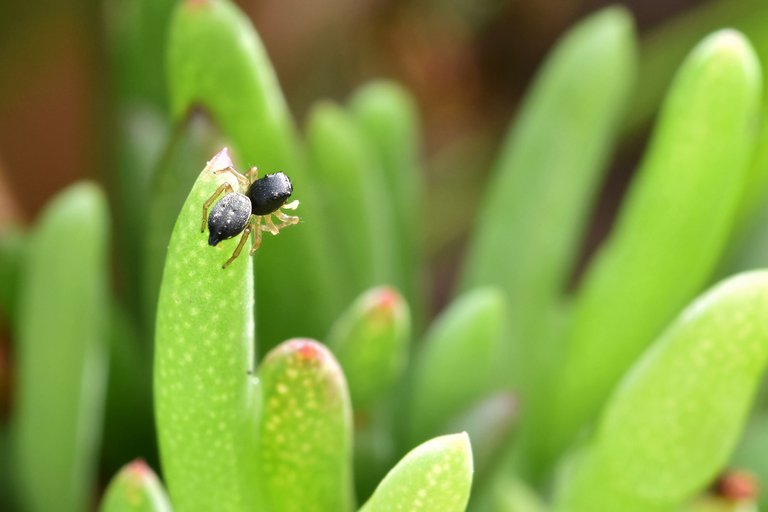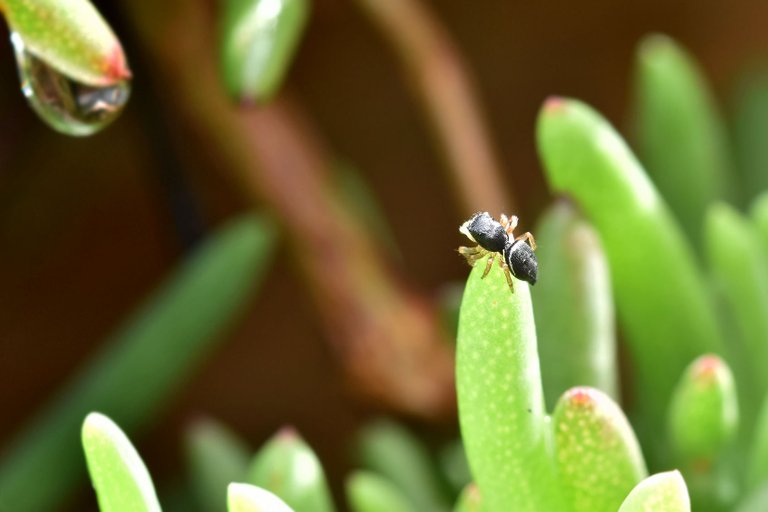 One more weird bug I found on the same bush. No idea what it is. It was ugly and very static :p
Not dead. Probably just cold and wet.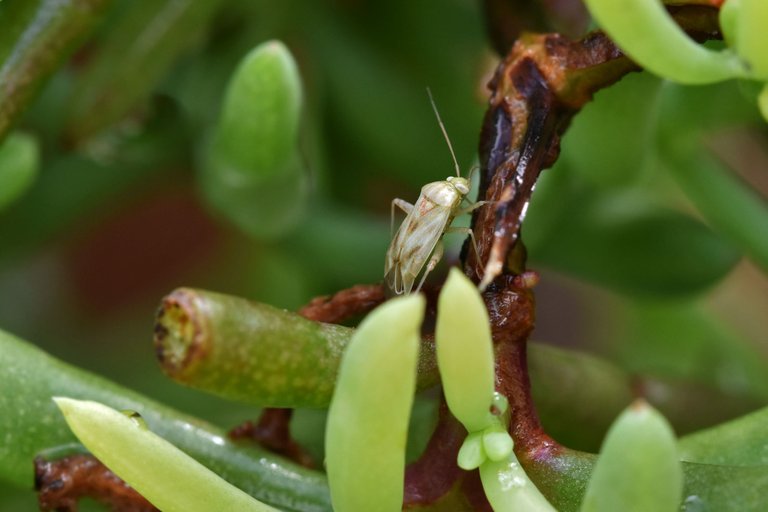 Bonus shot: the Ice plant itself. It was about to bloom with the pretty, dark pink flowers.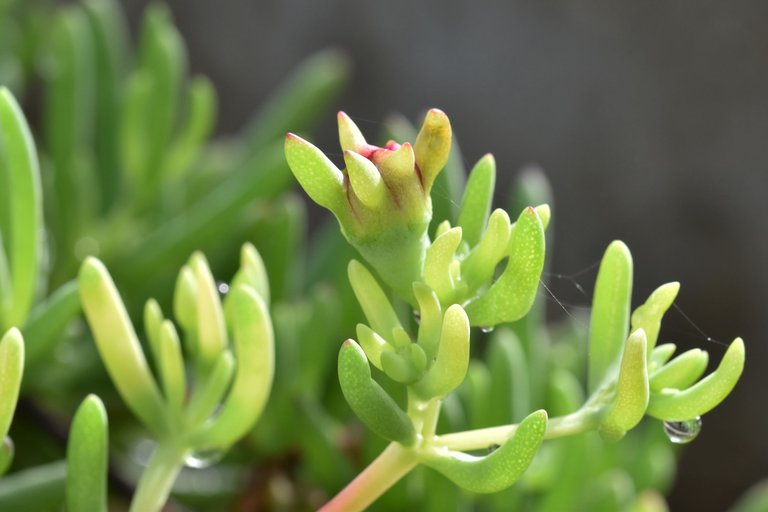 »«
Shot with Nikon D5500 + Sigma 105mm lens
All photos and text are my own.






---
---