Midnight moonstones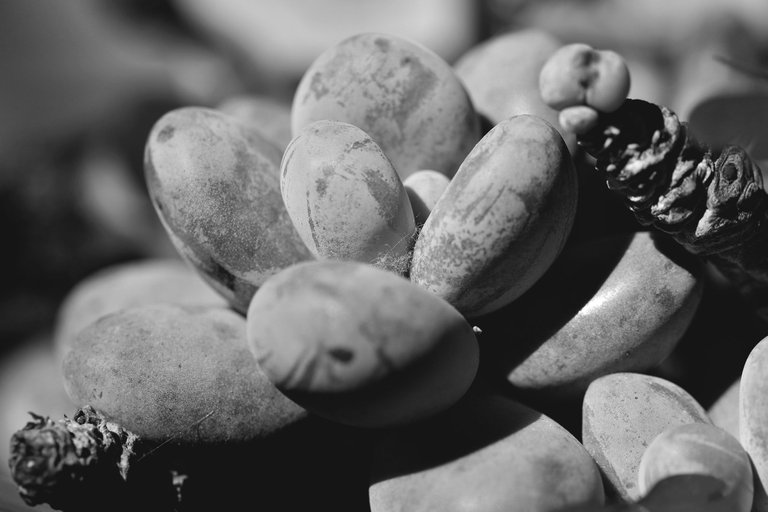 Some plants do just great when they are left alone.
This Pachyphytum oviferum (also called Moonstones) has never been repotted in my care and I have it for about 7 years or so. I got it in a large pot with few plants it and I just left it there for all those years.
I did not want to repot it, because the plant is so fragile, that I would probably break of all the leaves. They were still falling when I was moving the pot. The ones that fell inside of the pot started new plants - this is the lower layer that you see on the photos.
The tall ones are the initial ones.
Funny that the soil level is getting lower and lower and it is still enough for the grow and look freaking awesome!
I like how the stems get long with leaves in the end. The tops can be cut and planted again to look neat.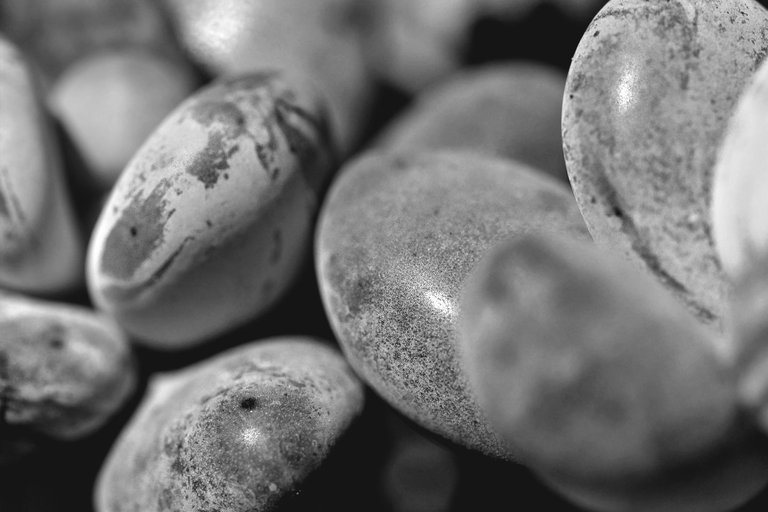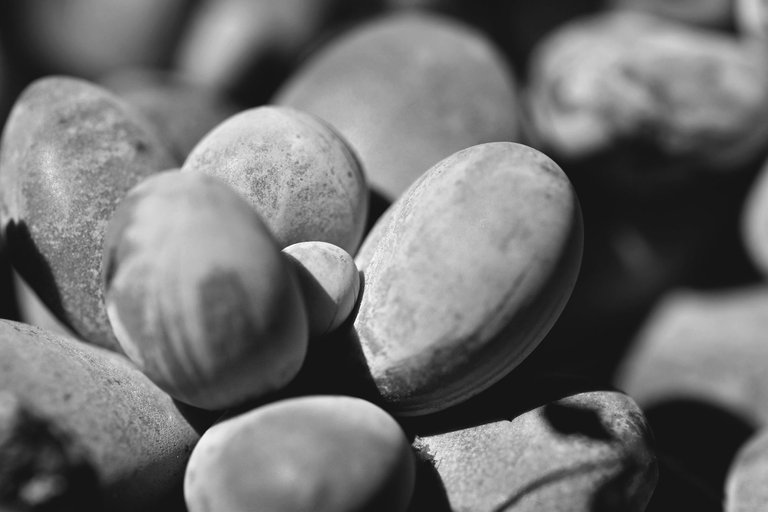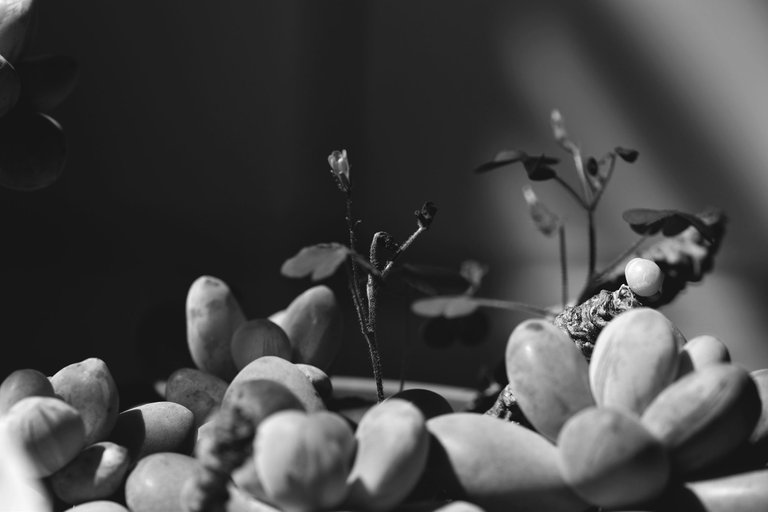 ---
Bonus monochrome song:
Faithless - Insomnia
year 1995
It is after midnight here. I think it is very fitting one :)
»«
Shot with Nikon D5500 + Sigma 105mm lens
All photos and text are my own.
»»-------------¤-------------««

---
---