First time bloomer - Gasteria glomerata
What an adorable little succulent! As much as I really like when plants grow big and lush, I really like those little ones more. Its because of the limited space and less work repotting or moving them around. They just fit anywhere :)
This little guy finally bloomed for me for the first time!
Gasteria glomerata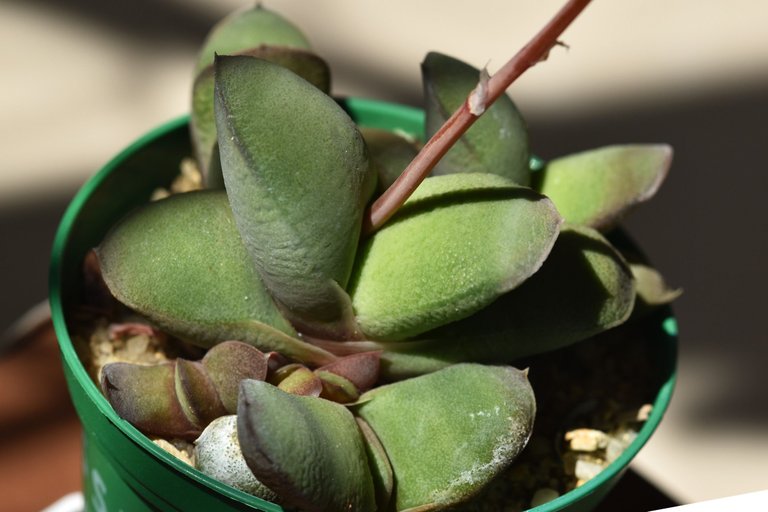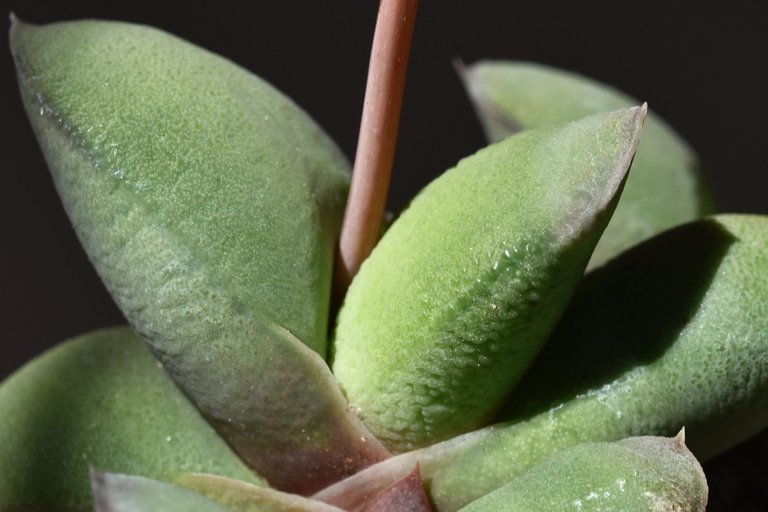 It is native to South Africa and like other, related plants (Aloe and Haworhia) it will enjoy similar care. Typically for succulents - not too much water or direct sun. It does enjoy more shaded, but bright spots.
I have it for about 3 years or so and I received it as a single little plant. It got this little green pot (I think it is 7cm across) to start growing and only now it needs to be repotted to something slightly bigger. Comparing to the other Gasteria that I have, with huge, and sharp leaves - this one is a true miniature.
The largest leaves on this plant are maybe 4cm in length, while on the big one are probably 12 cm.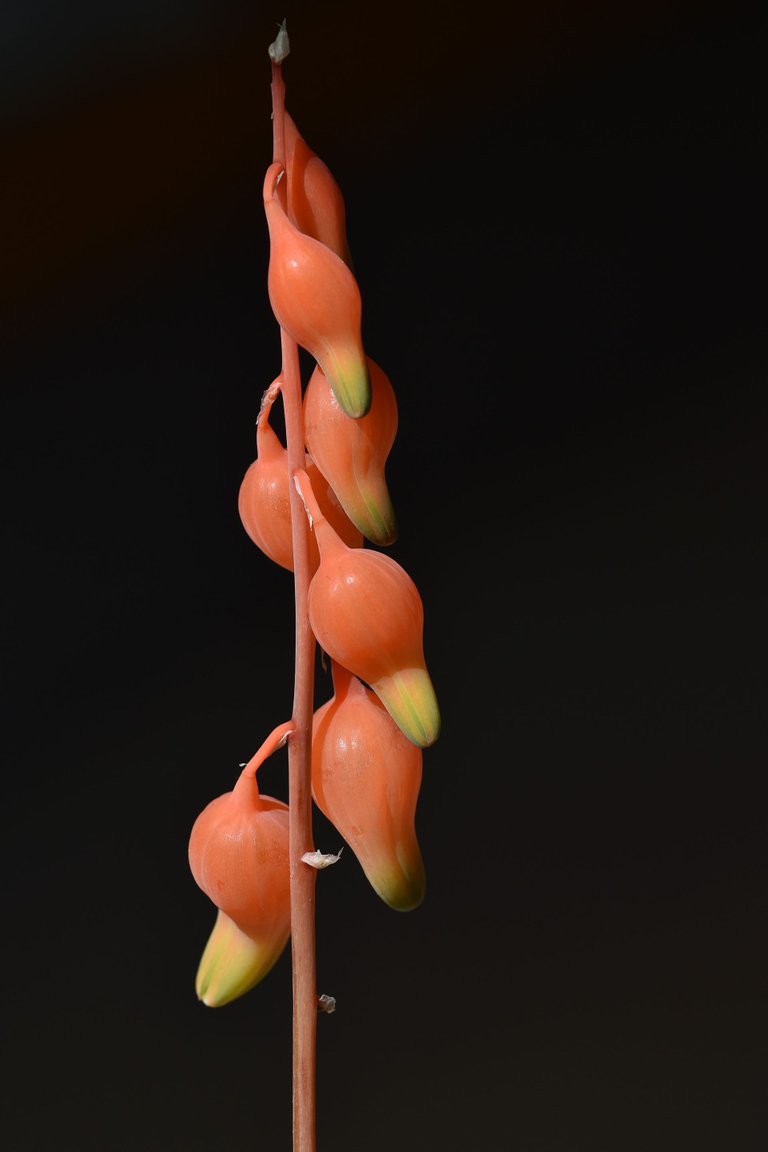 I was expecting the flowers to look like this, as the big sister blooms every year and they look like that too. Interestingly, the flowers stems of course are different in length (about 15 cm vs about 80cm on the big one), but the flowers are about the same size. This makes them look kind of nicer on the smaller one. There is of course less of them, but they seem big comparing to the tiny plant.
You may have noticed that the flowers are not open yet on the photos. There is not gonna be much of a difference though since it is only a tiny little opening at the end of the flower. Just enough to sneak in some small insect, or one with a long tongue.
I just didn't want to miss it, so shot them few days too early :p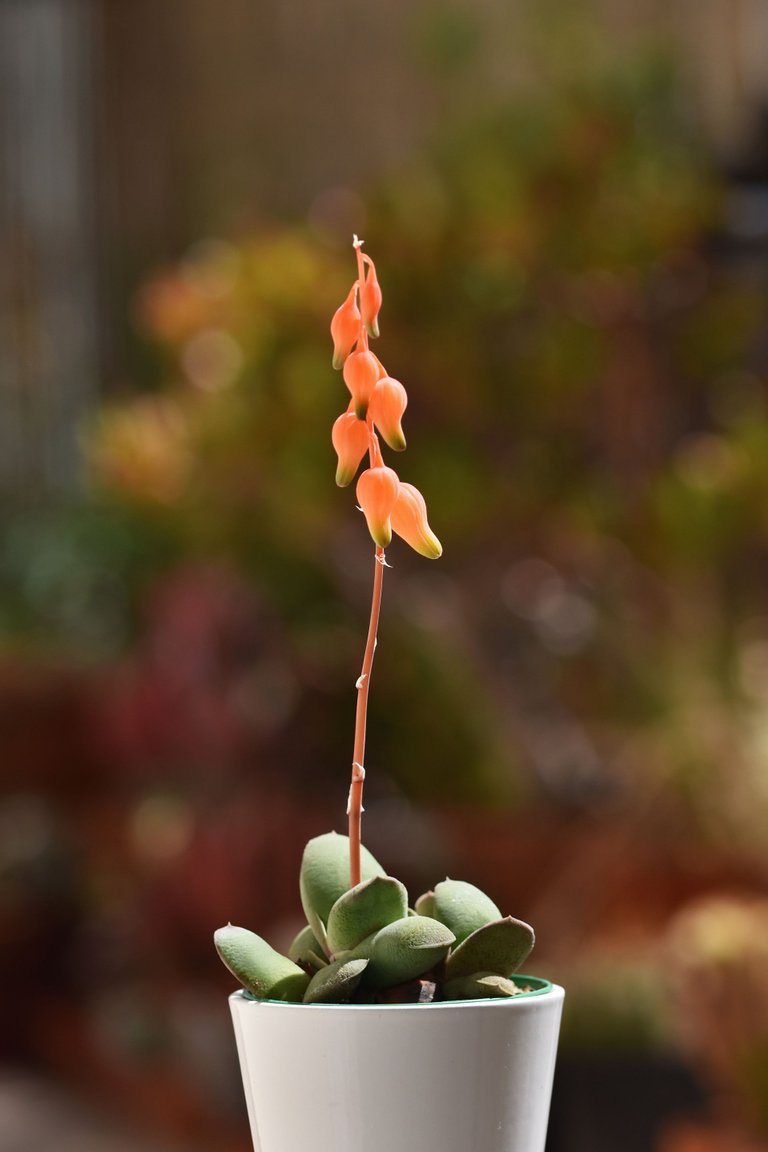 »«
Shot with Nikon D5500 + Sigma 105mm lens
All photos and text are my own.

---
---