Courtyard spaces. Byvalovo
I have been to Byvalovo and filmed courtyards there, but this microdistrict has been stealing my attention for two and a half years in the sense that I somehow didn't open it, didn't catch it, didn't really feel it.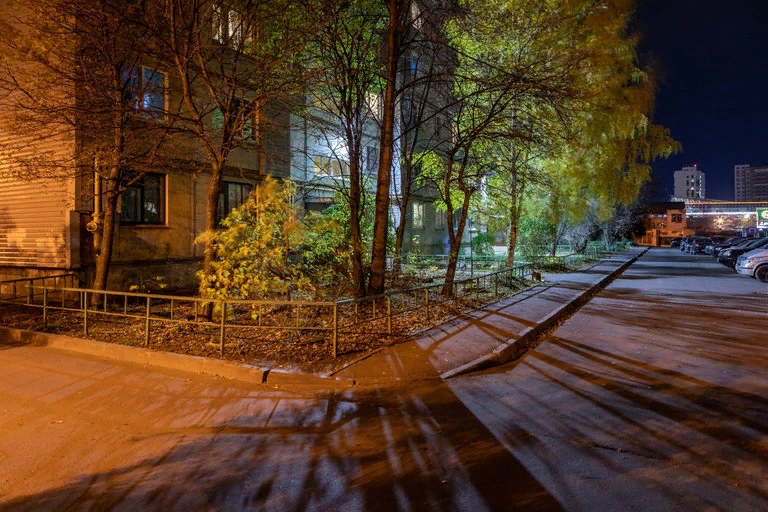 In the winter of 2020, I shot handheld in it and very little.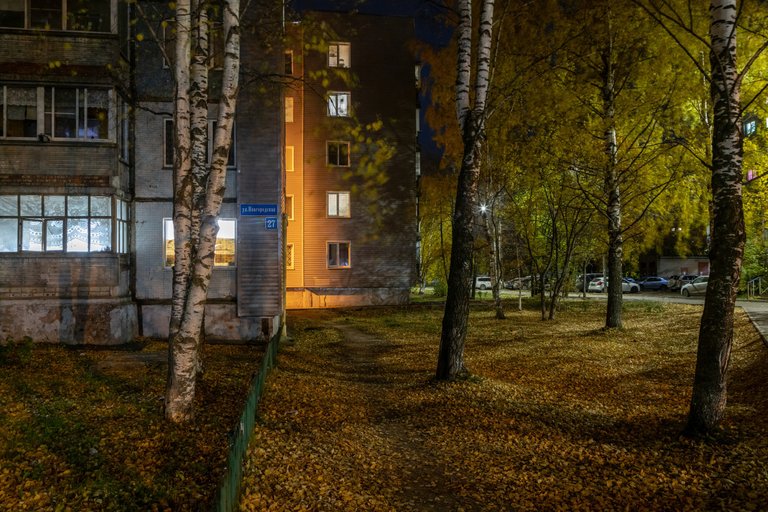 In general, I want to reshoot all the places in which I shot handheld.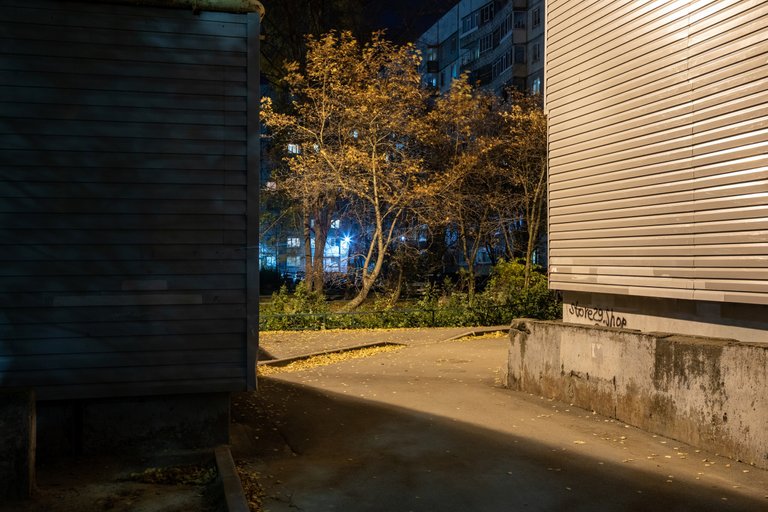 After all, if sometime a miracle happens and I suddenly decide to publish a book with night photographs of courtyards, then I will need high quality images.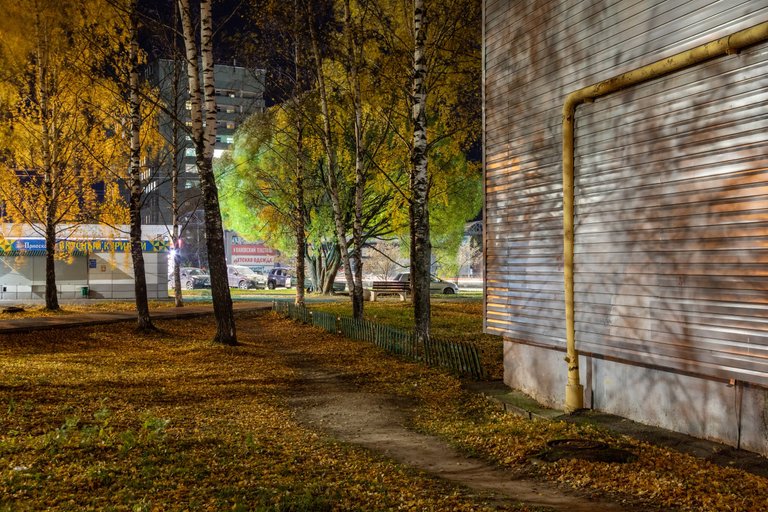 I have a couple more microdistricts where I need to go a little more carefully.

But about them later, you will definitely see them.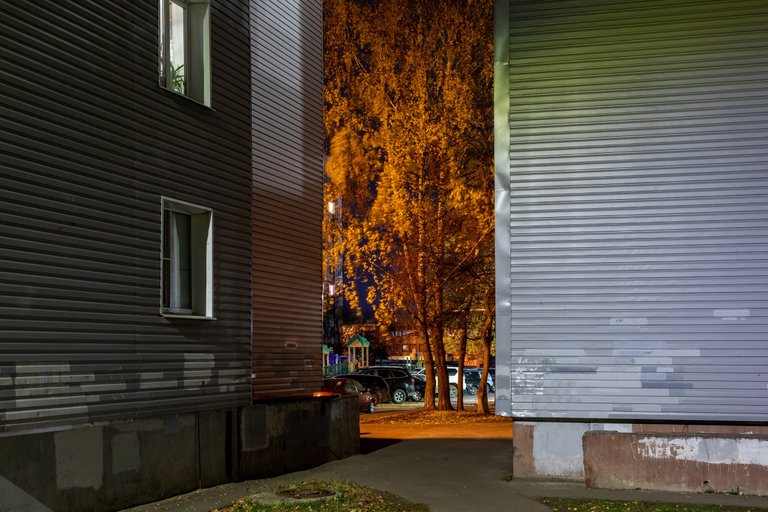 I want to close the entire Vologda completely, so that not a single place could call me because of its lack of capture.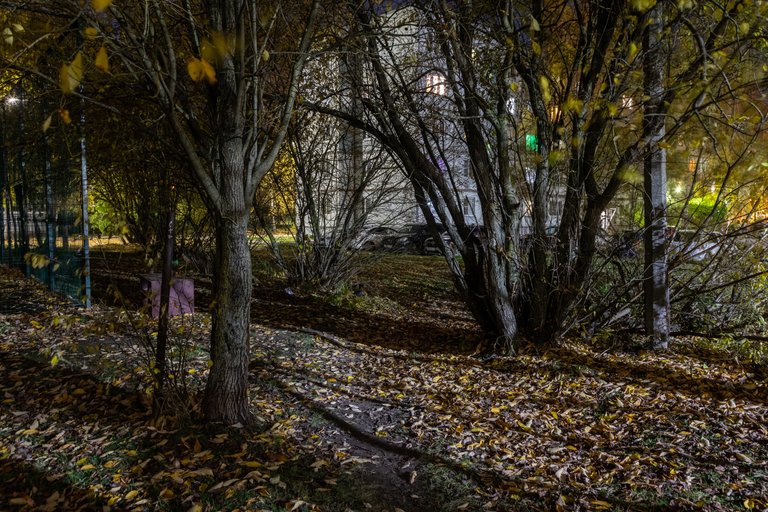 Even the first time I misunderstood the boundaries of the microdistrict due to an error in the map.

Now the map of microdistricts of Vologda has been completed and now Byvalovo has become twice as large.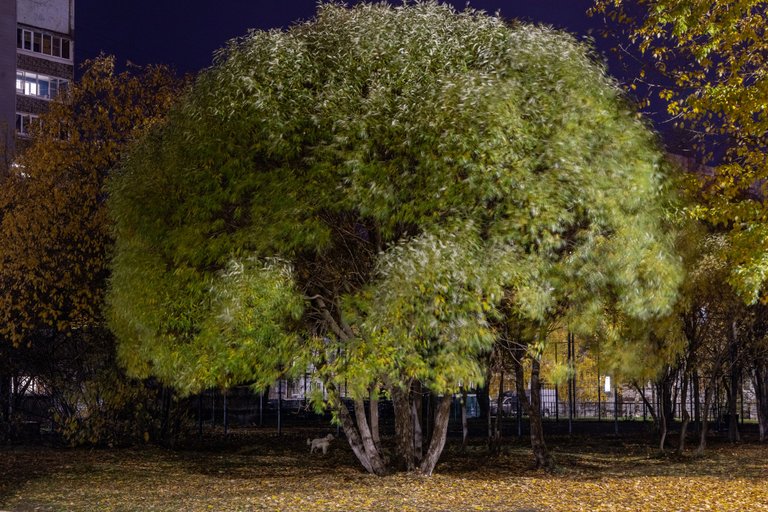 That is, this is not the last visit here.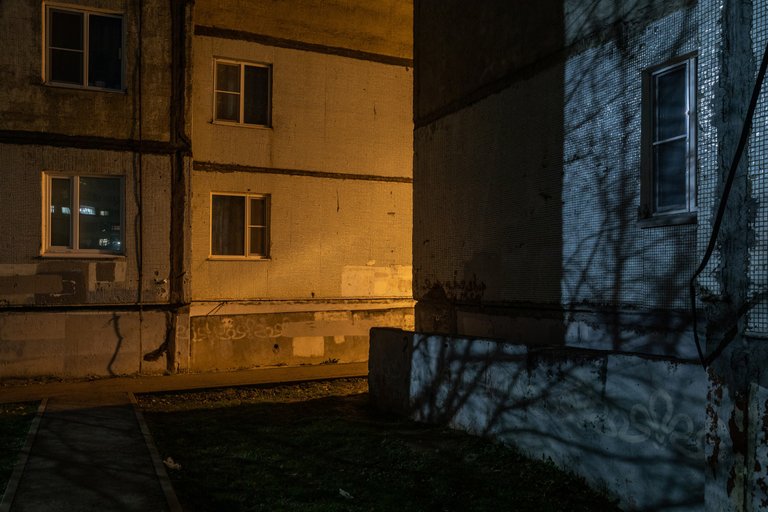 Now about the atmosphere.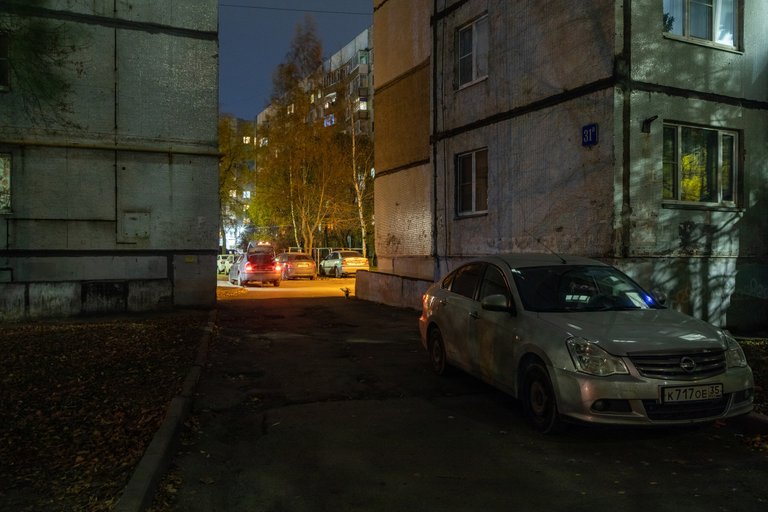 In Byvalovo, almost 90% of the houses are panel high-rise buildings with five and nine floors.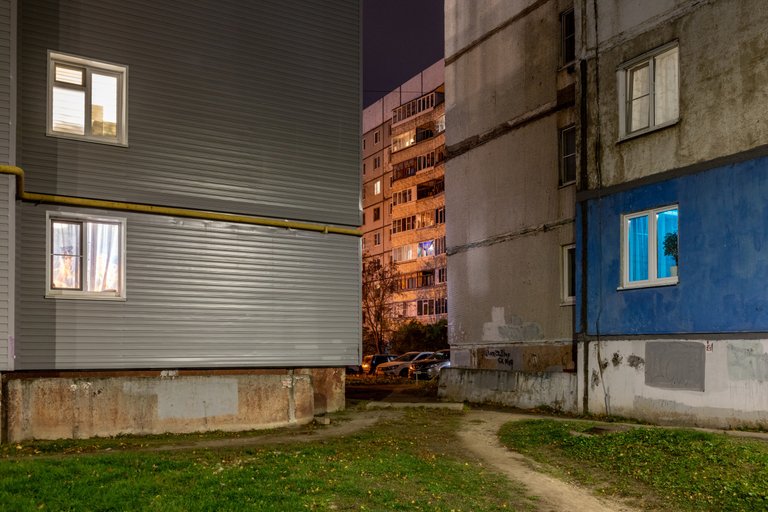 There are no wooden houses here.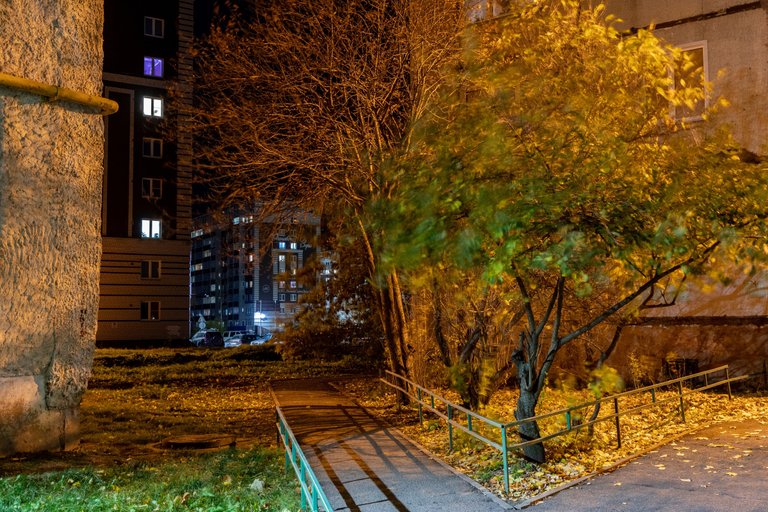 Accordingly, here is the atmosphere of true courtyard spaces, the most real ones, from which I once started.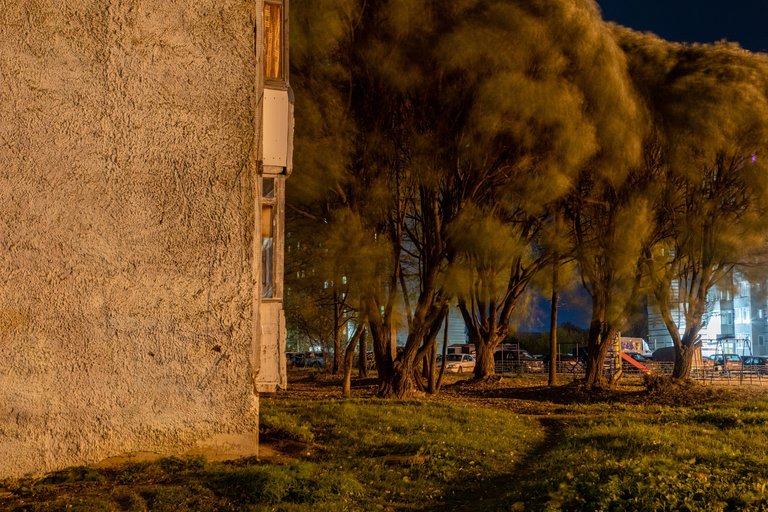 Byvalovo is one of the first districts of the city that I photographed.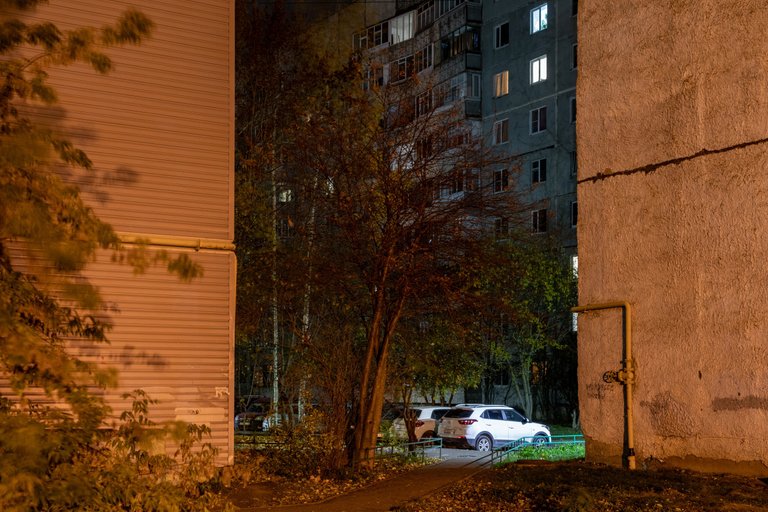 Here I began to study the metaphysics of space and almost immediately various miracles began to happen to me, circumstances that worked with me directly.

The truth was it was no longer here.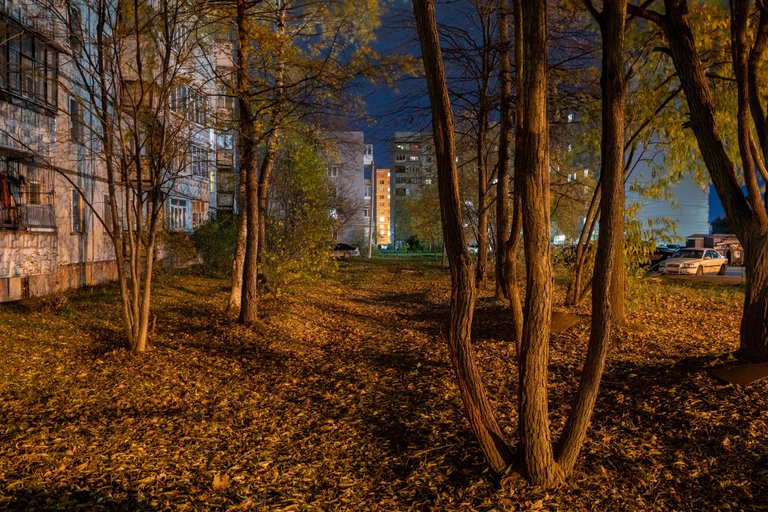 There is an interesting repetitive development here that you can mix up the yards.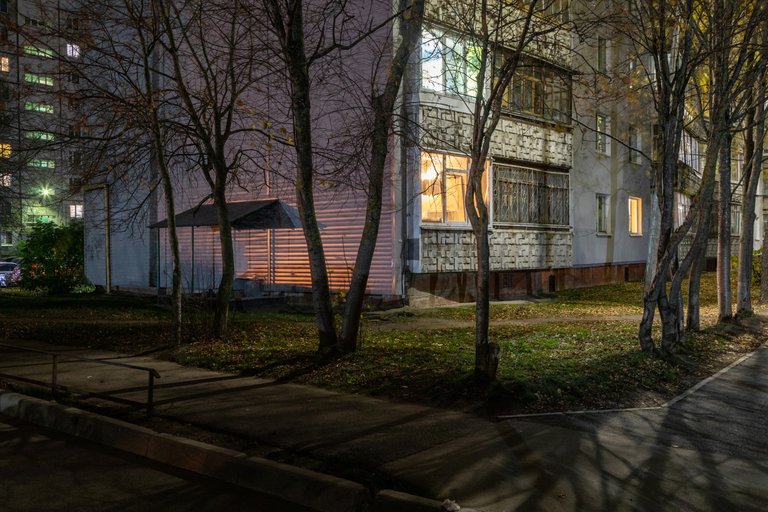 I love when houses are chaotic, but here this orderliness is a feature of spaces.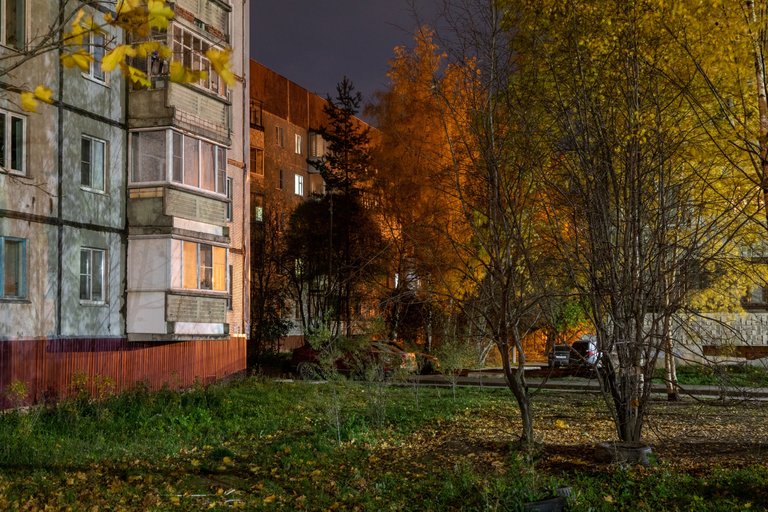 To be continued...
---
---