Crop top with gathered sides with drawstring. Made for @edwarlyn11 [ESP|ENG]
Un saludo mi querida comunidad NeedleWork feliz día 💙 especialmente a todos los que hacen vida en la plataforma de HiveBlog y nos encanta el arte de la confección. Para hoy les comparto la confección de un Crop top con laterales fruncidos con cordón. Confeccionado para @edwarlyn11. Elaborar prendas de vestir es algo que me apasiona y mas aun cuando las realizamos para las personas que amamos y ella es mi modelo favorita al momento de crear alguna prenda de vestir. Este crop top esta elaborado en tela de algodón acanalada en blanco que la hace lucir a la prenda muy delicada
Greetings my dear NeedleWork community happy day 💙 especially to all who make life on the HiveBlog platform and we love the art of tailoring. For today I share with you the making of a Crop top with gathered sides with drawstring. Made for @edwarlyn11. Making garments is something that I love and even more when we make them for the people we love and she is my favorite model when creating a garment. This crop top is made in white ribbed cotton fabric that makes the garment look very delicate.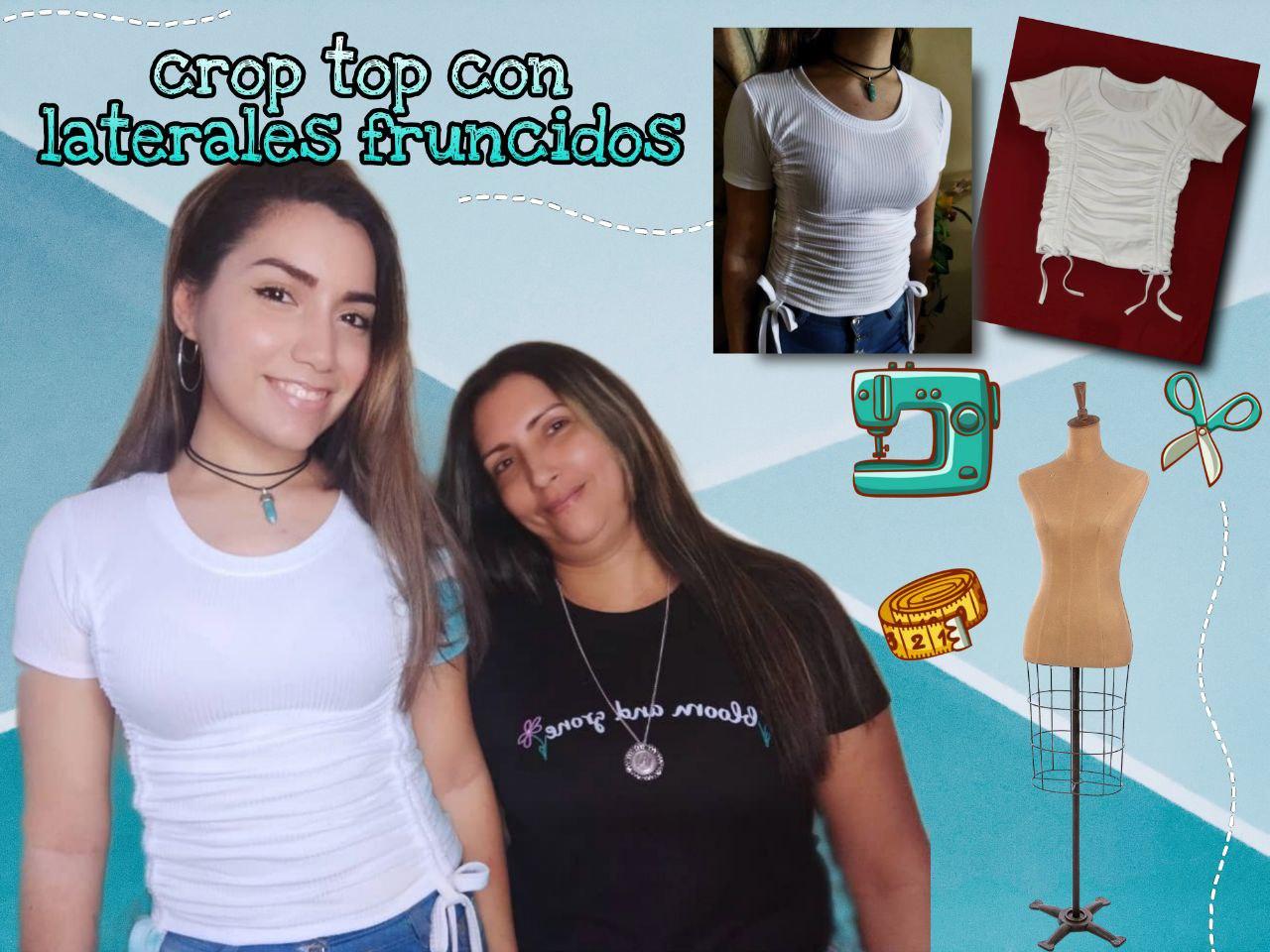 ---

---
Tela acanalada de algodón blanca
Hilo de coser blanco
tijera
Alfileres
Maquina de coser
White cotton ribbed fabric
White sewing thread
scissors
pins
Sewing machine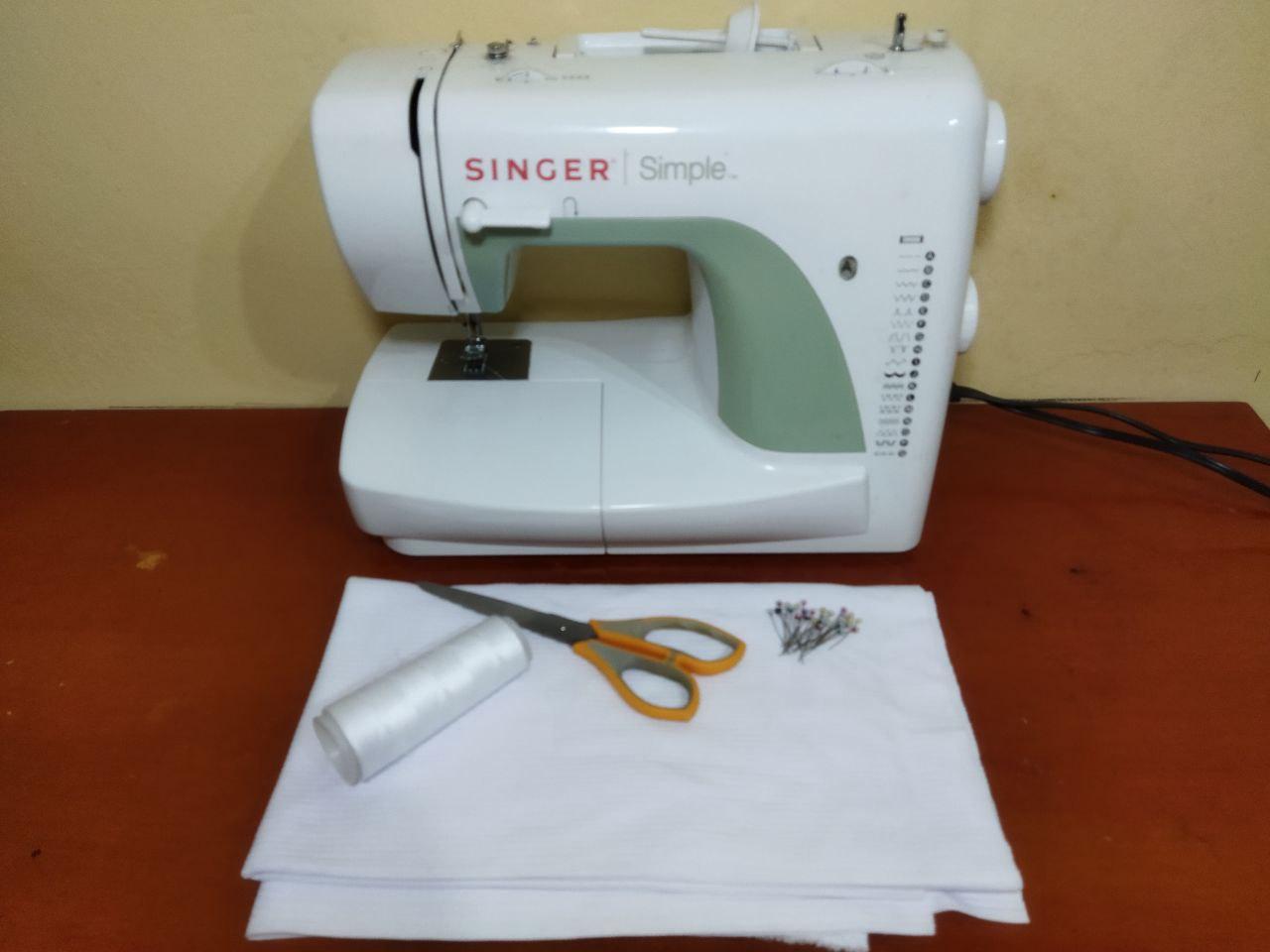 ---

---
Comencemos es este nuevo proyecto que aunque no lo parezca es sumamente sencillo. Lo primero que tenemos que hacer es cortar todas las piezas necesarias para este modelo de crop top que es talla S y consta de una parte delantera y espalda como también las mangas que en este caso son cortas y cortaremos tiras con diferentes medidas 2 para realizar la pieza que servirá para fruncir la parte delantera y mide 4 centímetros de ancho y las otras serán de 3 centímetros de ancho para el cuello y el cordón del fruncido
Let's start this new project that although it may not seem it is extremely simple. The first thing we have to do is cut all the necessary pieces for this crop top model which is size S and consists of a front and back as well as the sleeves which in this case are short and cut strips with different measures 2 to make the piece that will serve to gather the front and measures 4 centimeters wide and the others will be 3 centimeters wide for the neck and gathered cord.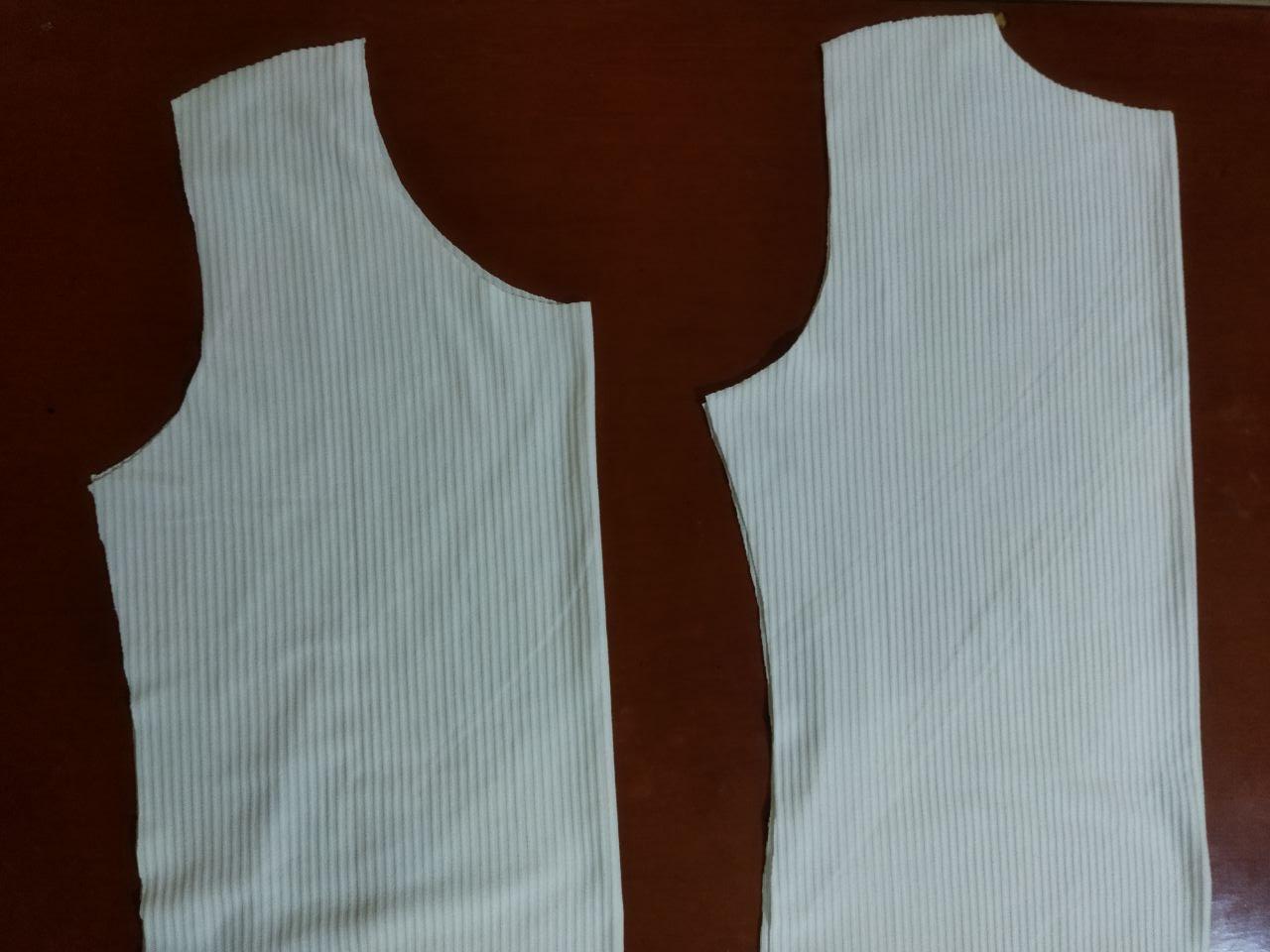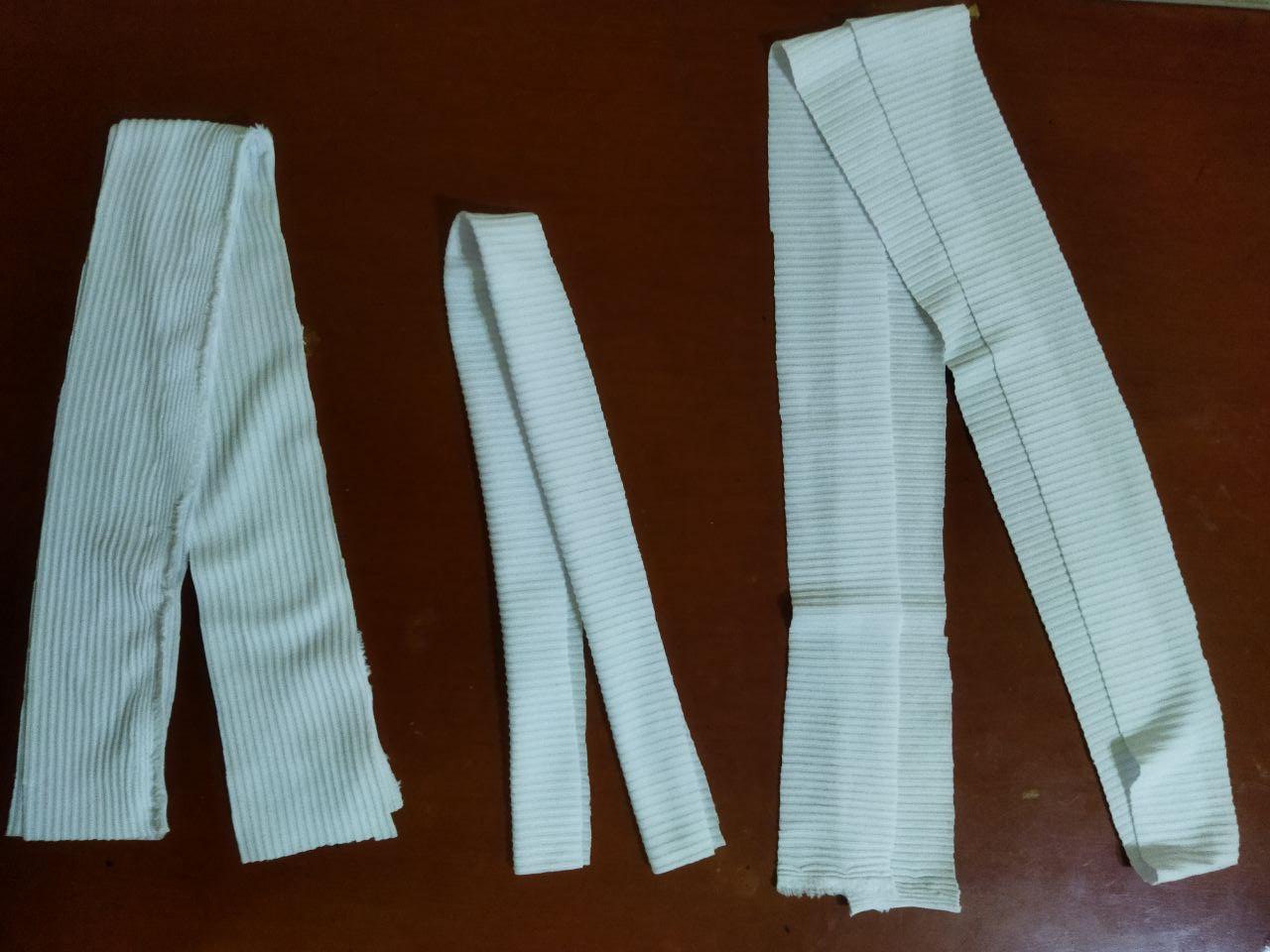 ---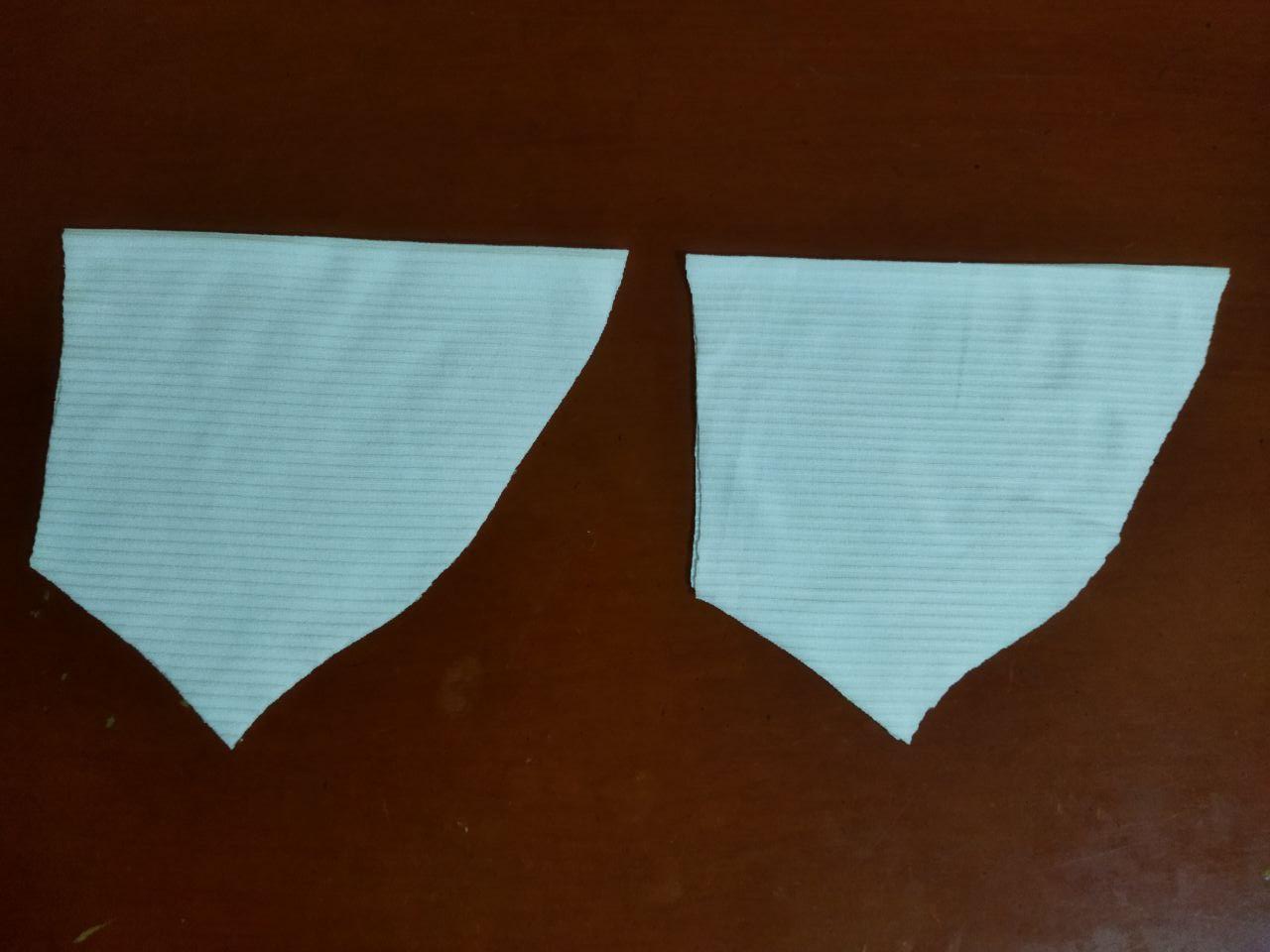 ---
Lo primero que vamos a realizar es el ruedo en la parte delantera del crop top y después por el revés de las misma parte delantera colocamos las tiras que cortamos de 4 centímetros de ancho partiendo desde la mitad de la sisa dejando aproximadamente un espacio de 5 centímetros por cada lado. Para realizar las costura que dividen la tira empezaremos por sacar la mitad de la misma en este caso serian 2 centímetros y ambos pasadores del cordón serán de 1.5 centímetros cada uno
The first thing we are going to do is the hem on the front of the crop top and then on the back of the same front we place the strips that we cut 4 centimeters wide starting from the middle of the armhole leaving approximately a space of 5 centimeters on each side. To make the seams that divide the strip we will start by removing half of it in this case would be 2 centimeters and both pins of the cord will be 1.5 centimeters each.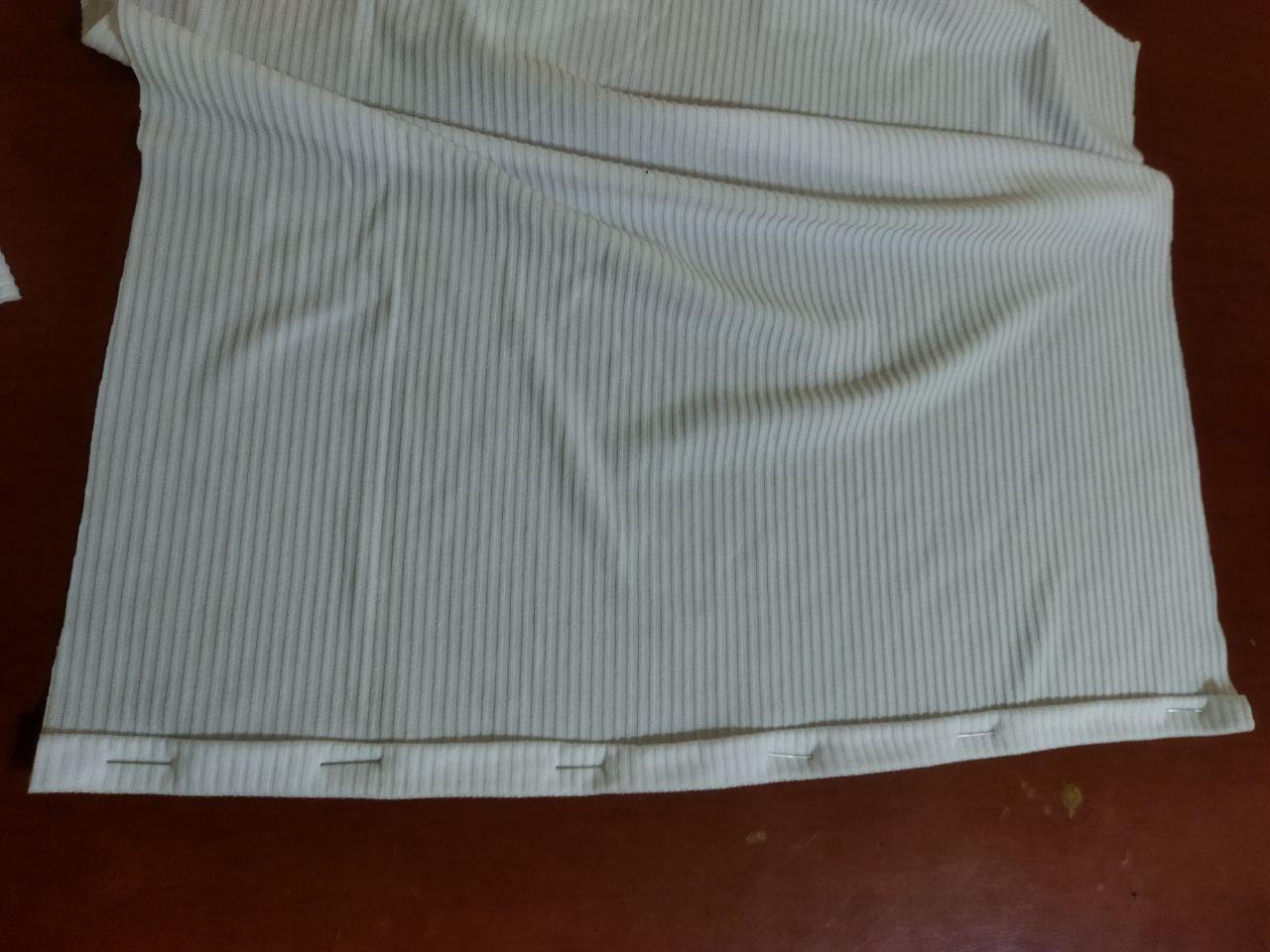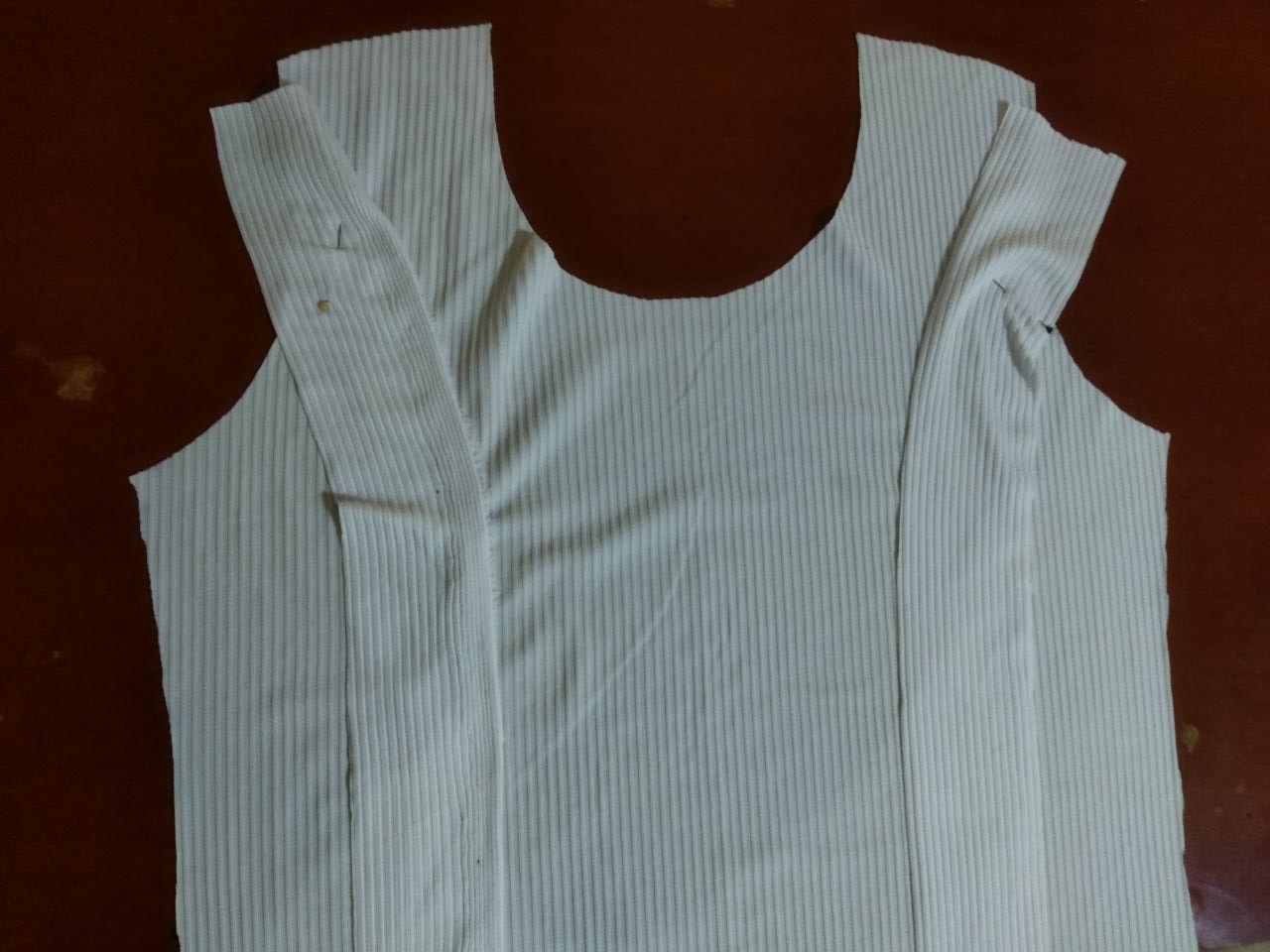 ---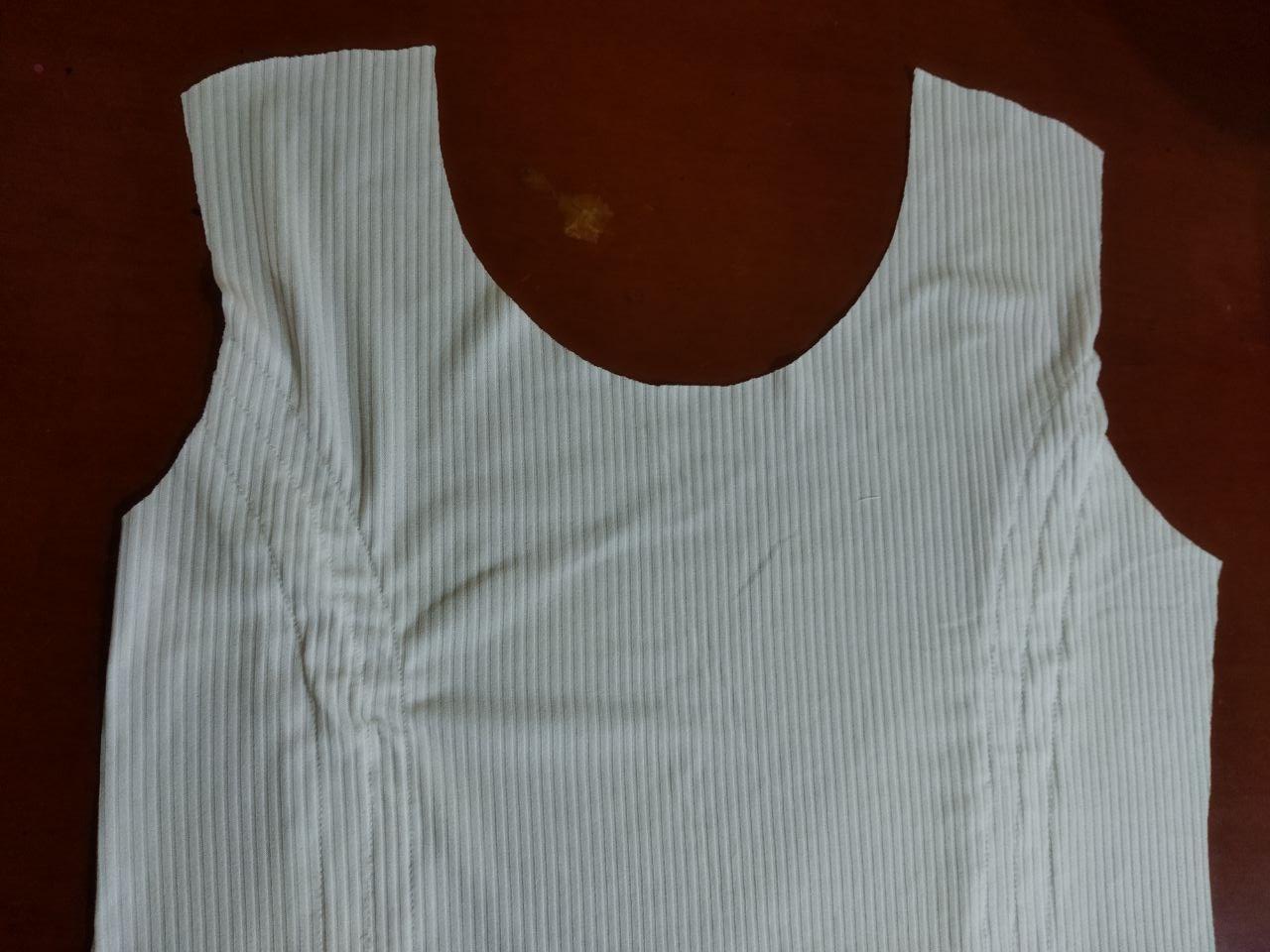 ---
Ahora elaboramos el cordón que va fruncir el crop top que serán 4 en total e introducimos 2 por cada lado, teniendo en cuenta que debe llegar hasta el borde de la sisa y debemos dejar por lo menos 1/2 centímetro sobrante
Now we make the lace that will gather the crop top that will be 4 in total and we introduce 2 on each side, taking into account that it must reach the edge of the armhole and we must leave at least 1/2 centimeter left over.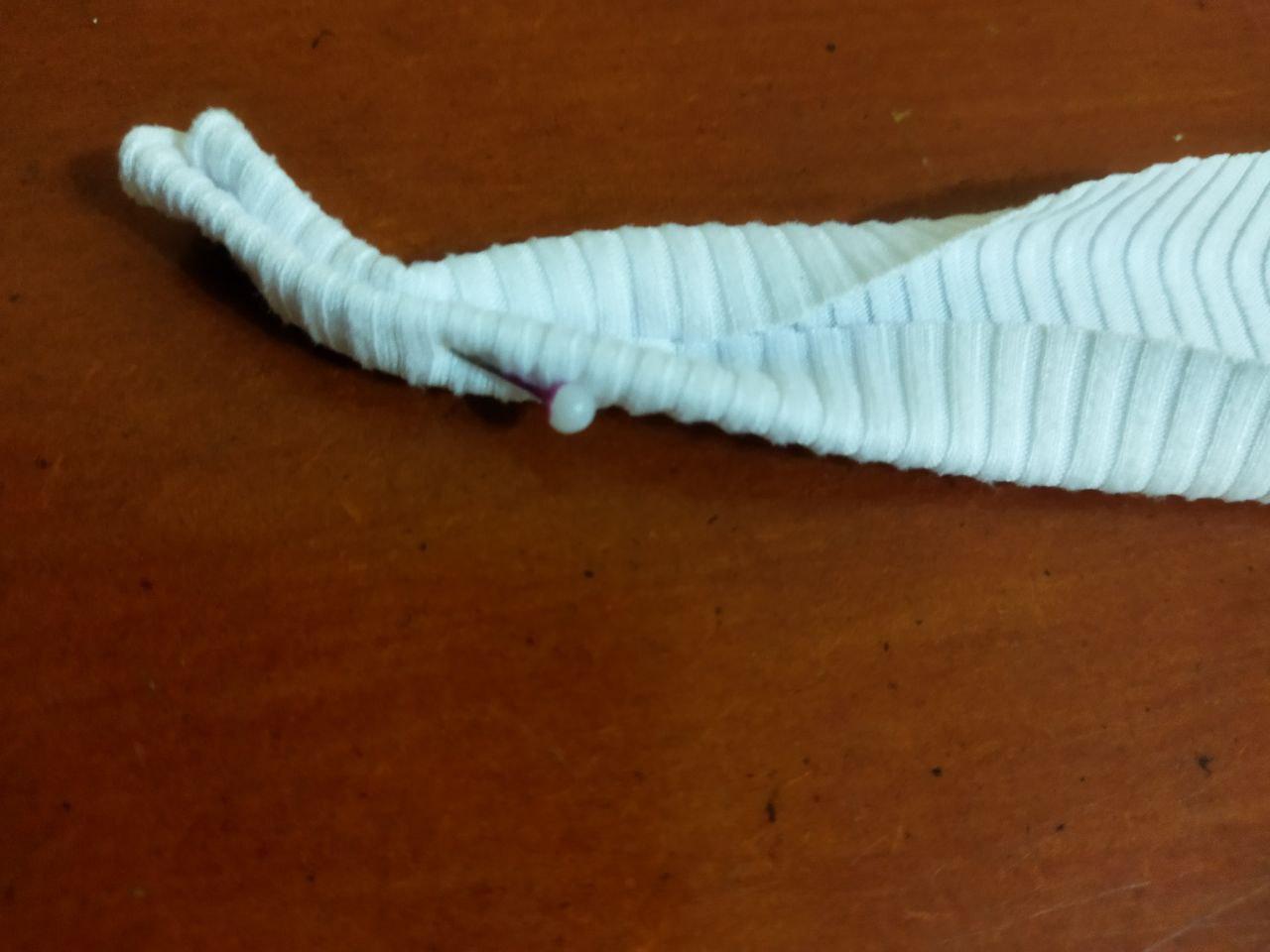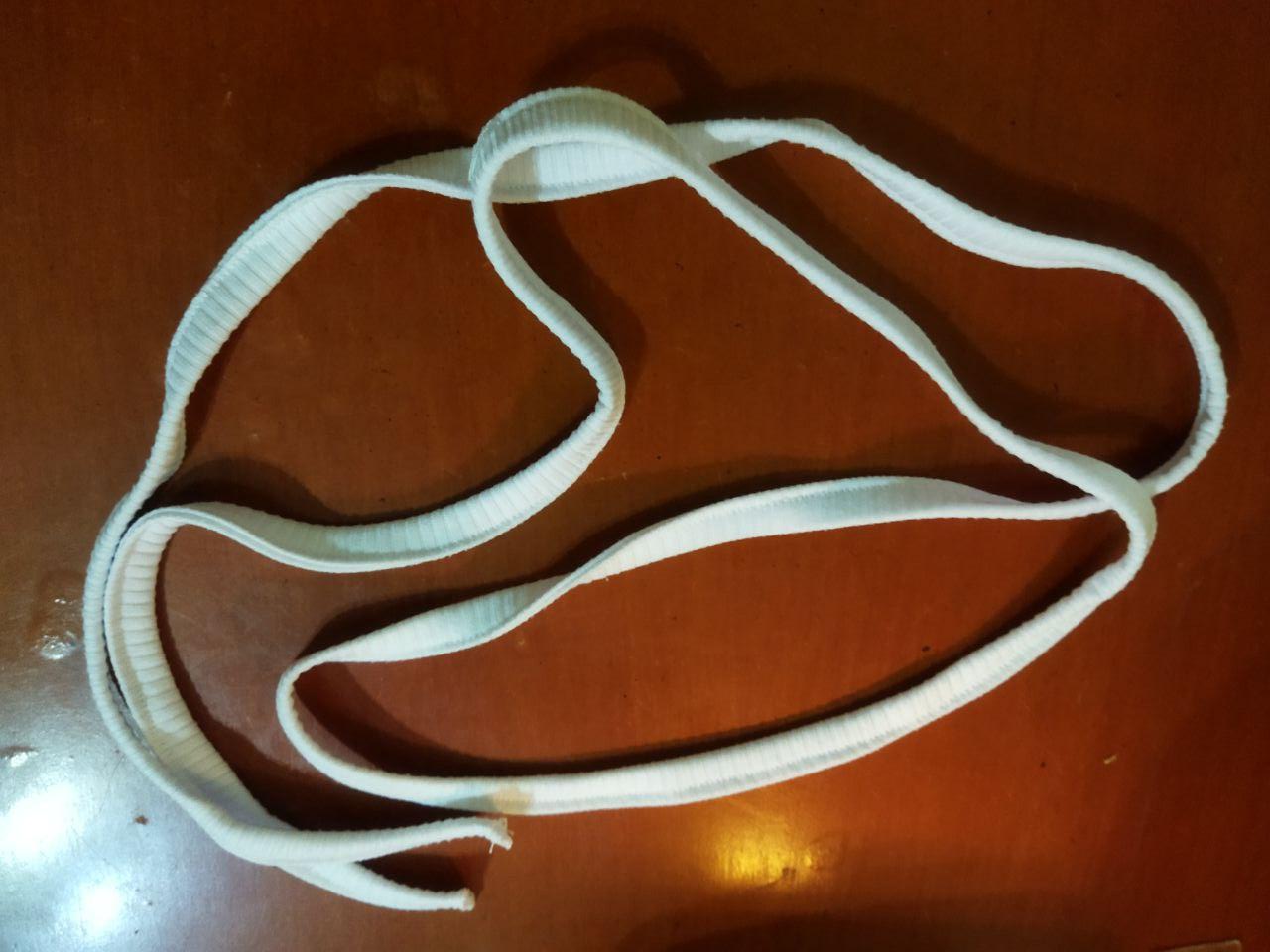 ---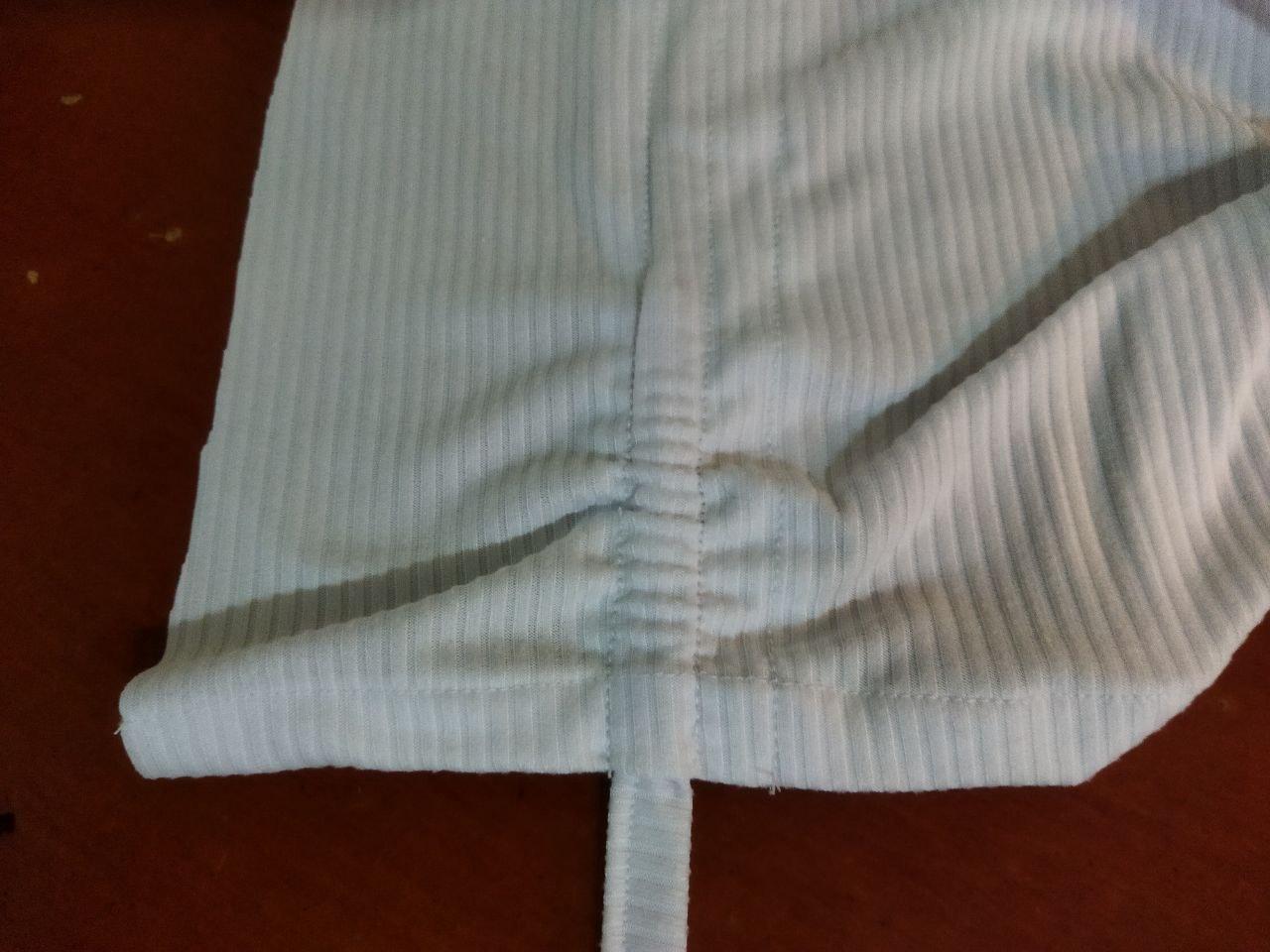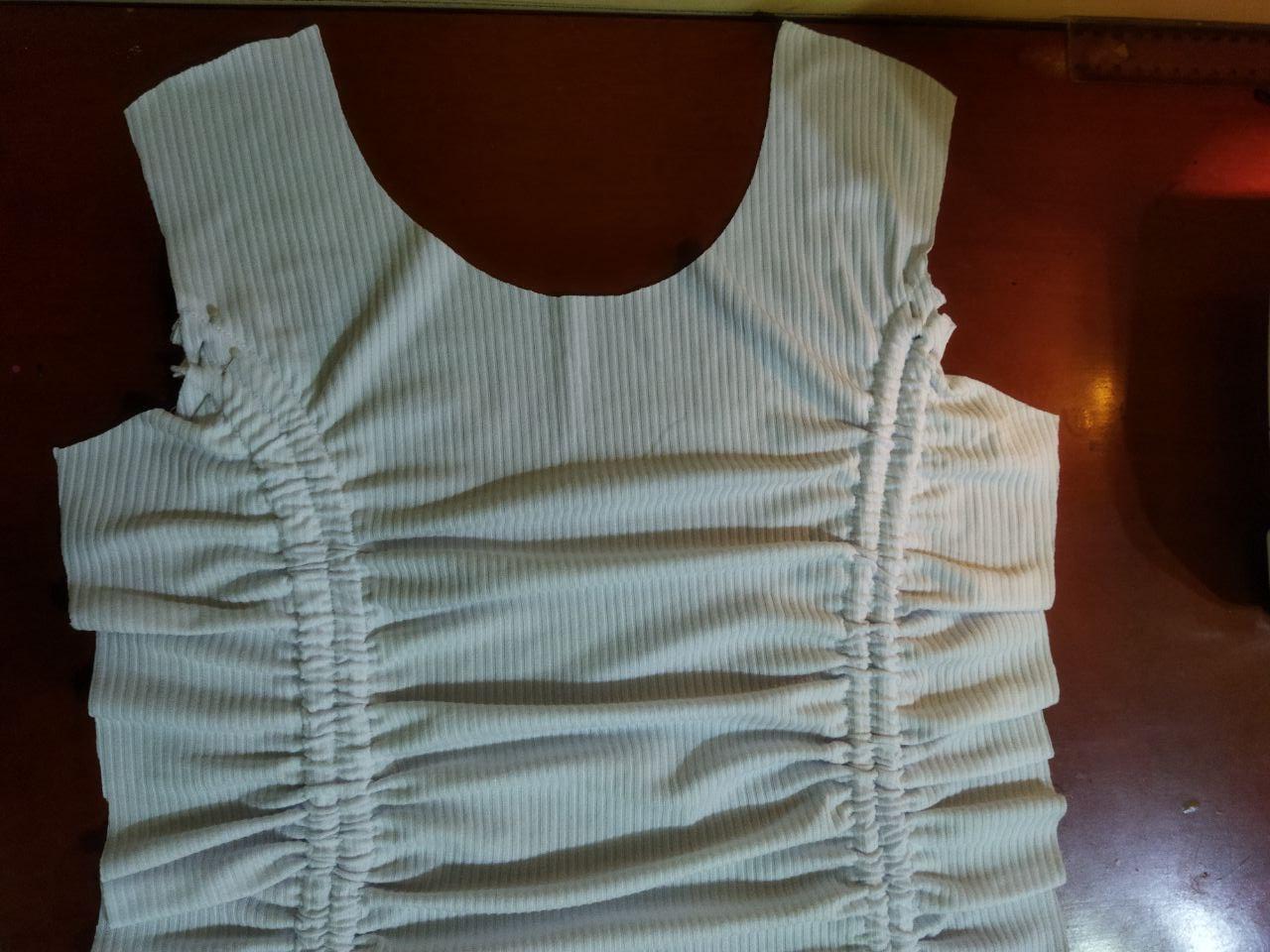 ---
Colocamos la parte de la espalda encontrada por el revés cara con cara y colocamos alfileres en la parte de los hombros para sujetar y después coser. Seguidamente abrimos ambas piezas que ya esta unidas por los hombros y colocamos por todo el borde de la sisa las mangas de igual manera sujetamos con alfileres y luego cosemos
We place the part of the back found by the reverse side face to face and place pins in the part of the shoulders to hold and then sew. Next we open both pieces that are already joined at the shoulders and we place the sleeves around the armhole edge in the same way, pin and then sew.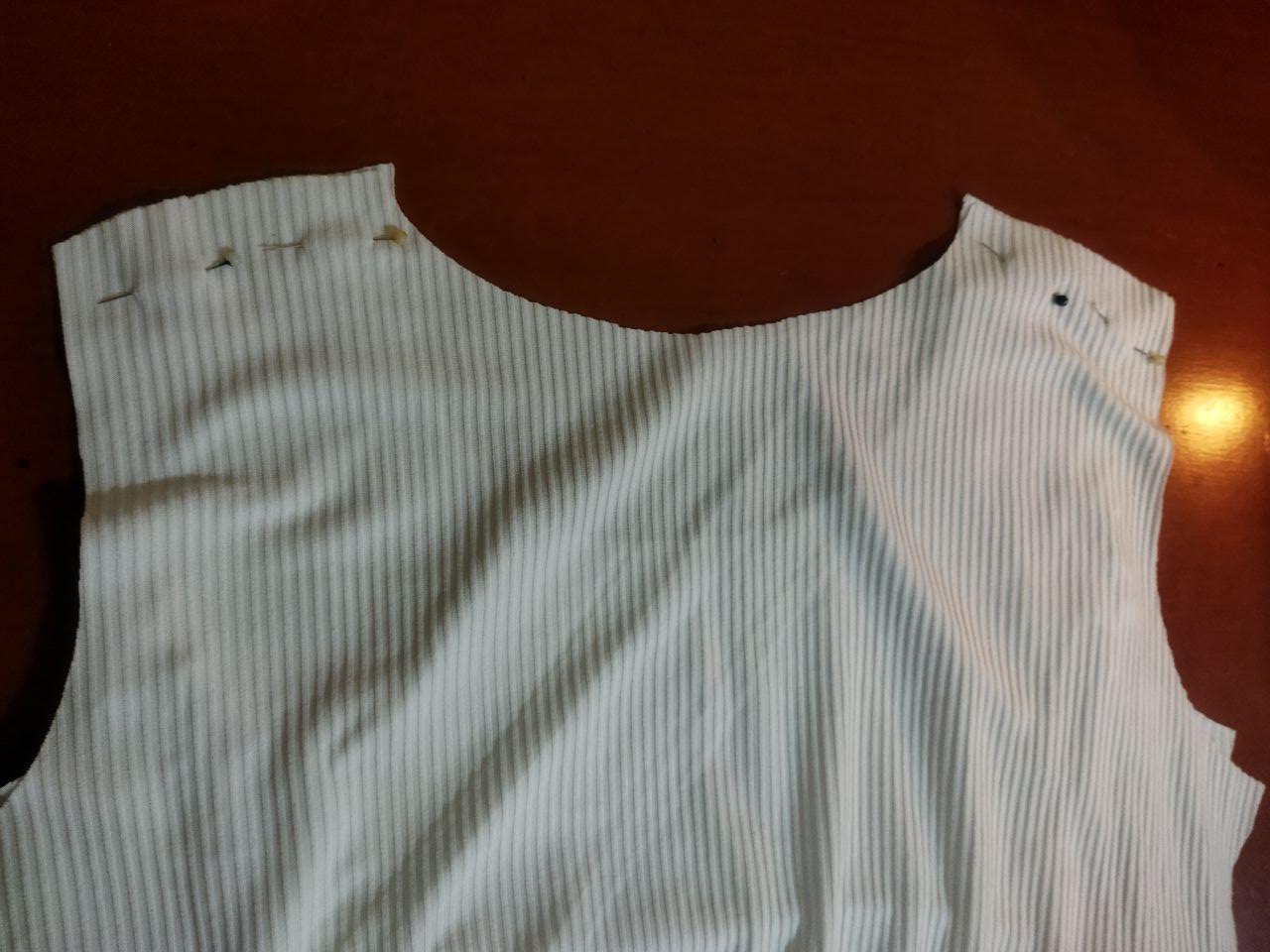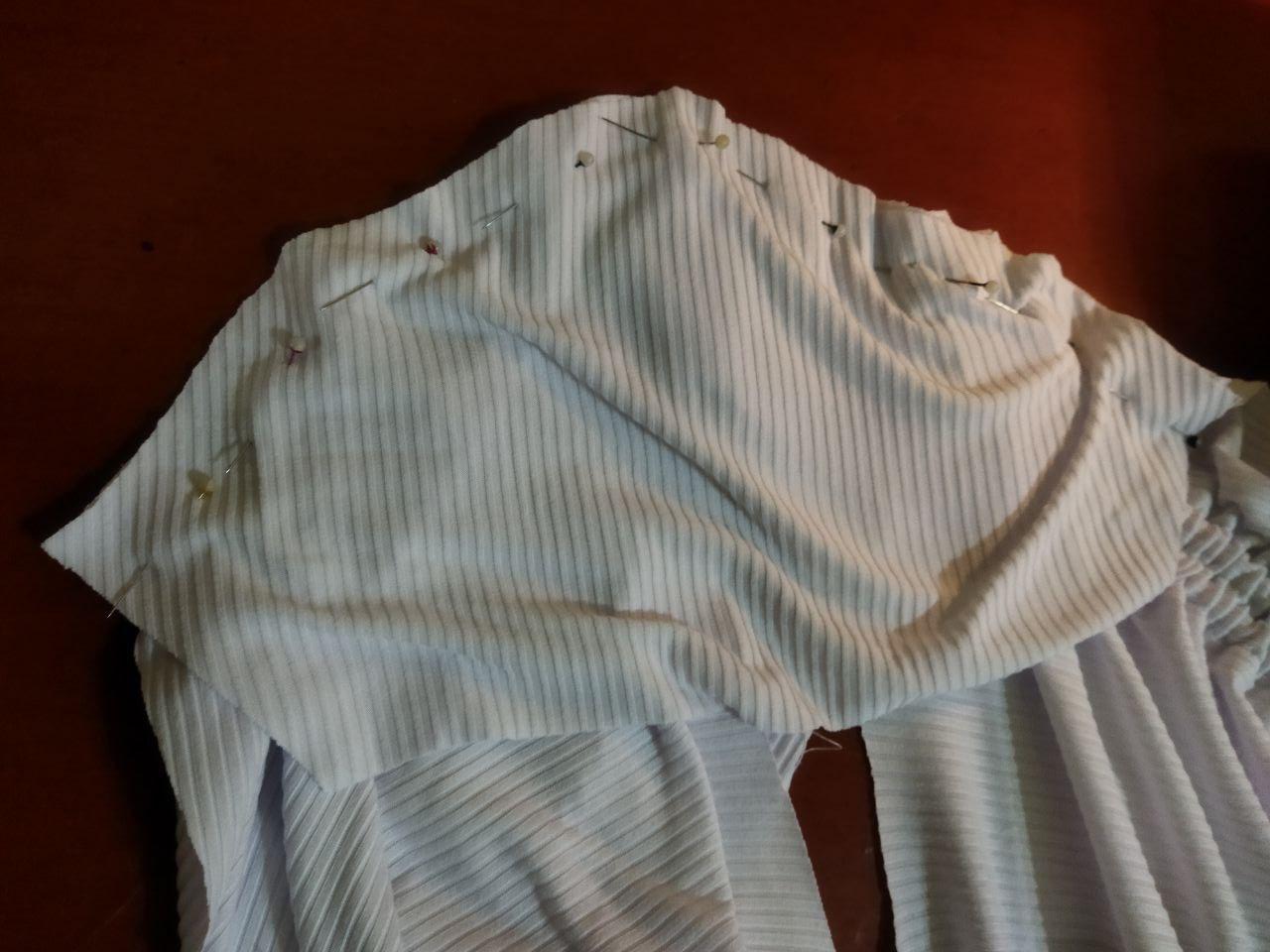 ---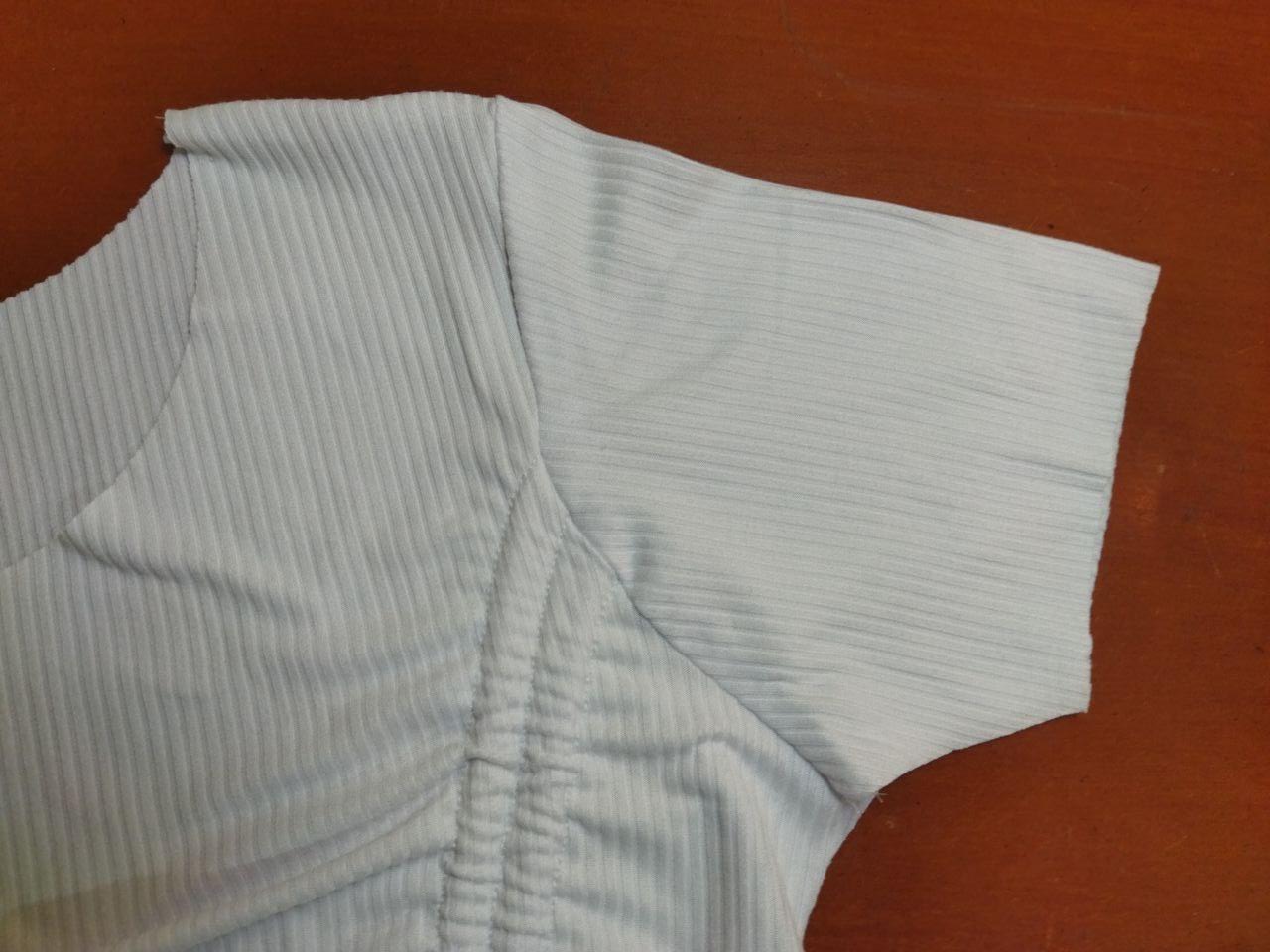 ---
El siguiente paso es primero sujetar con alfileres ambos costados para que el ruedo de la pieza de la espalda quede igual que el delantero, cosemos primero el ruedo y después nos disponemos a cerrar ambas piezas por los costados. La técnica para coser el cuello ya se las explicado en otras publicaciones anteriores. Para terminar doblamos y cosemos el ruedo de ambas mangas
The next step is to first pin both sides so that the hem of the back piece is the same as the front, we sew the hem first and then we will close both pieces on the sides. The technique for sewing the neck has already been explained in previous publications. To finish we fold and sew the hem of both sleeves.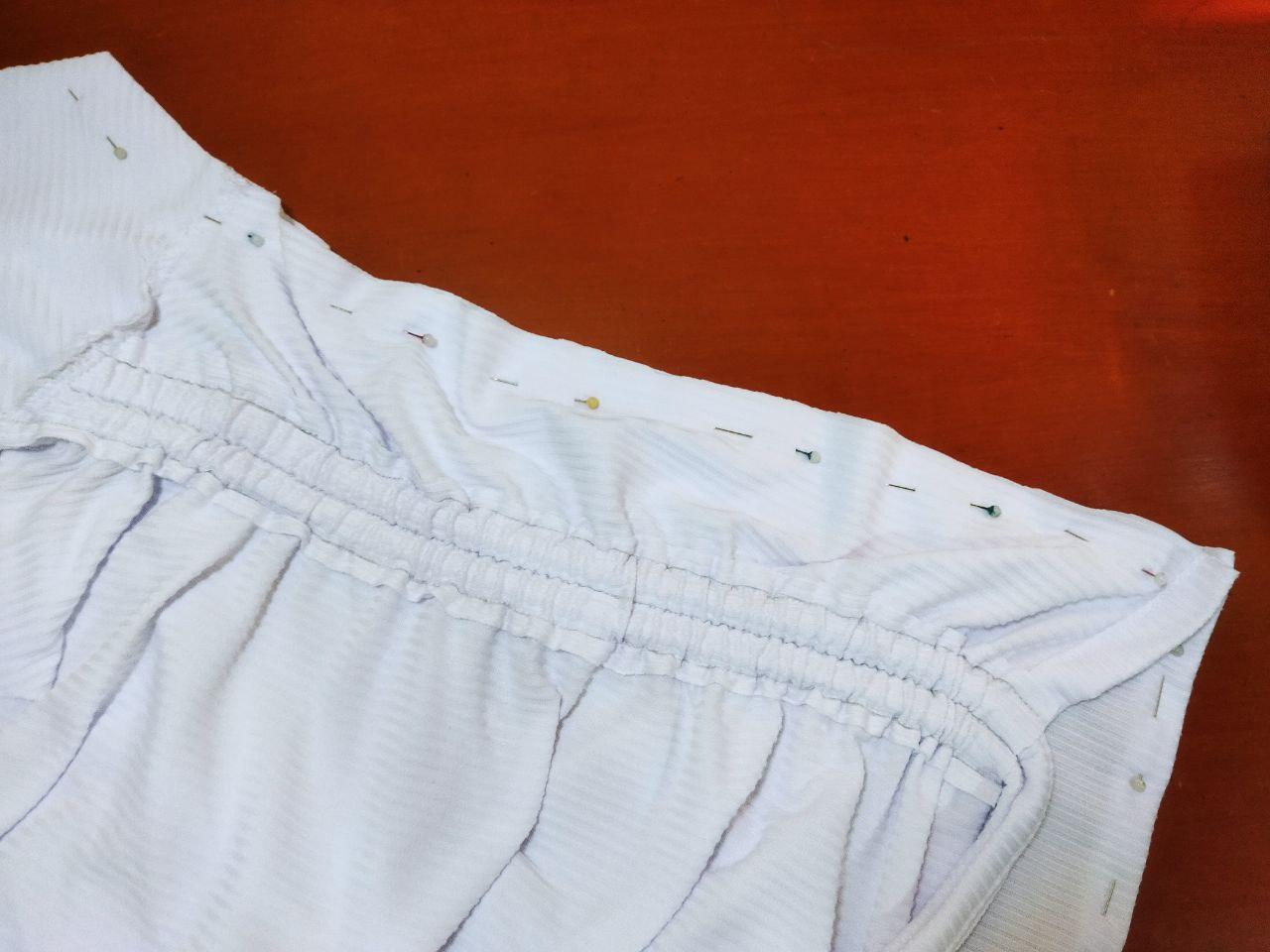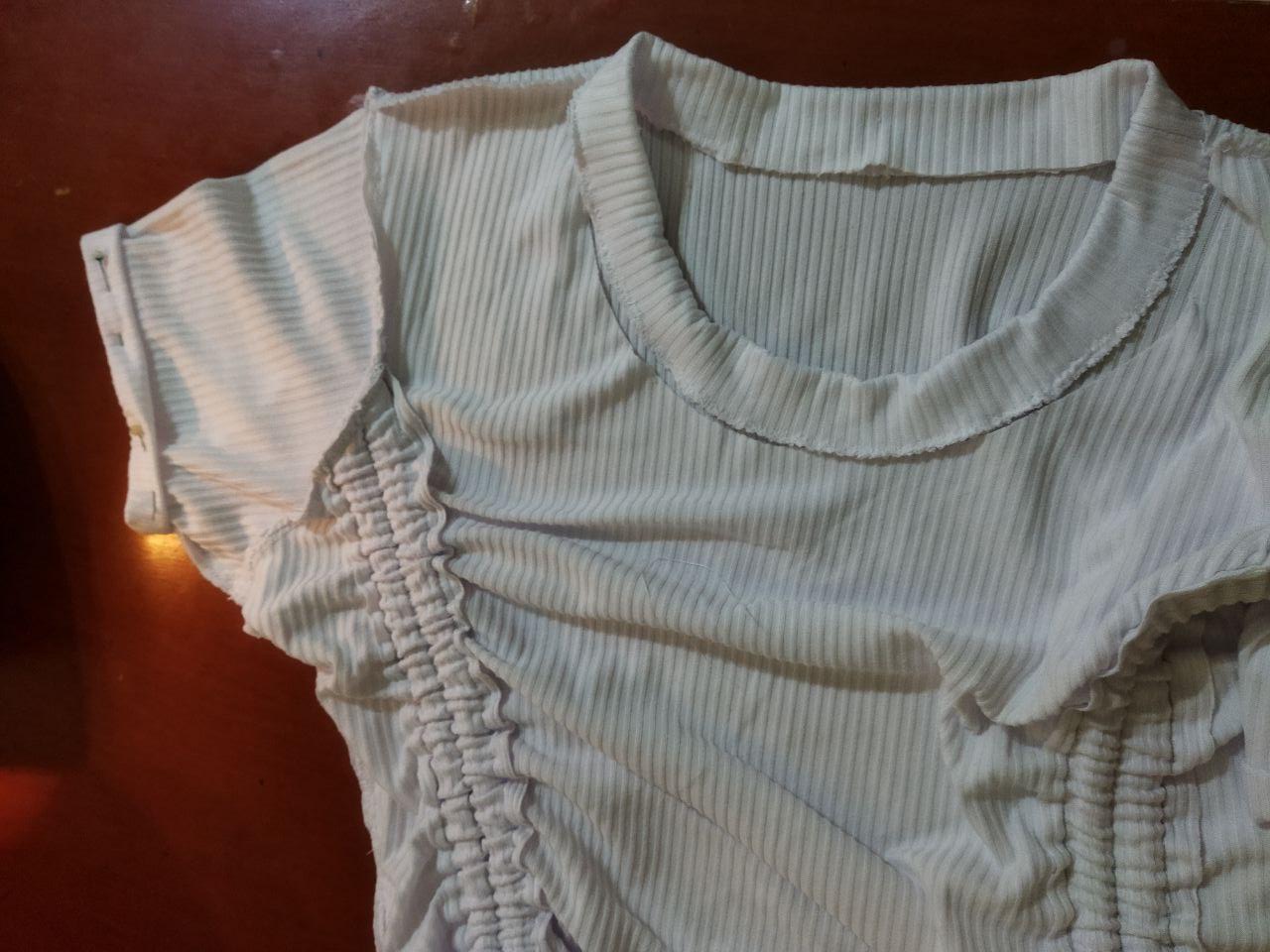 ---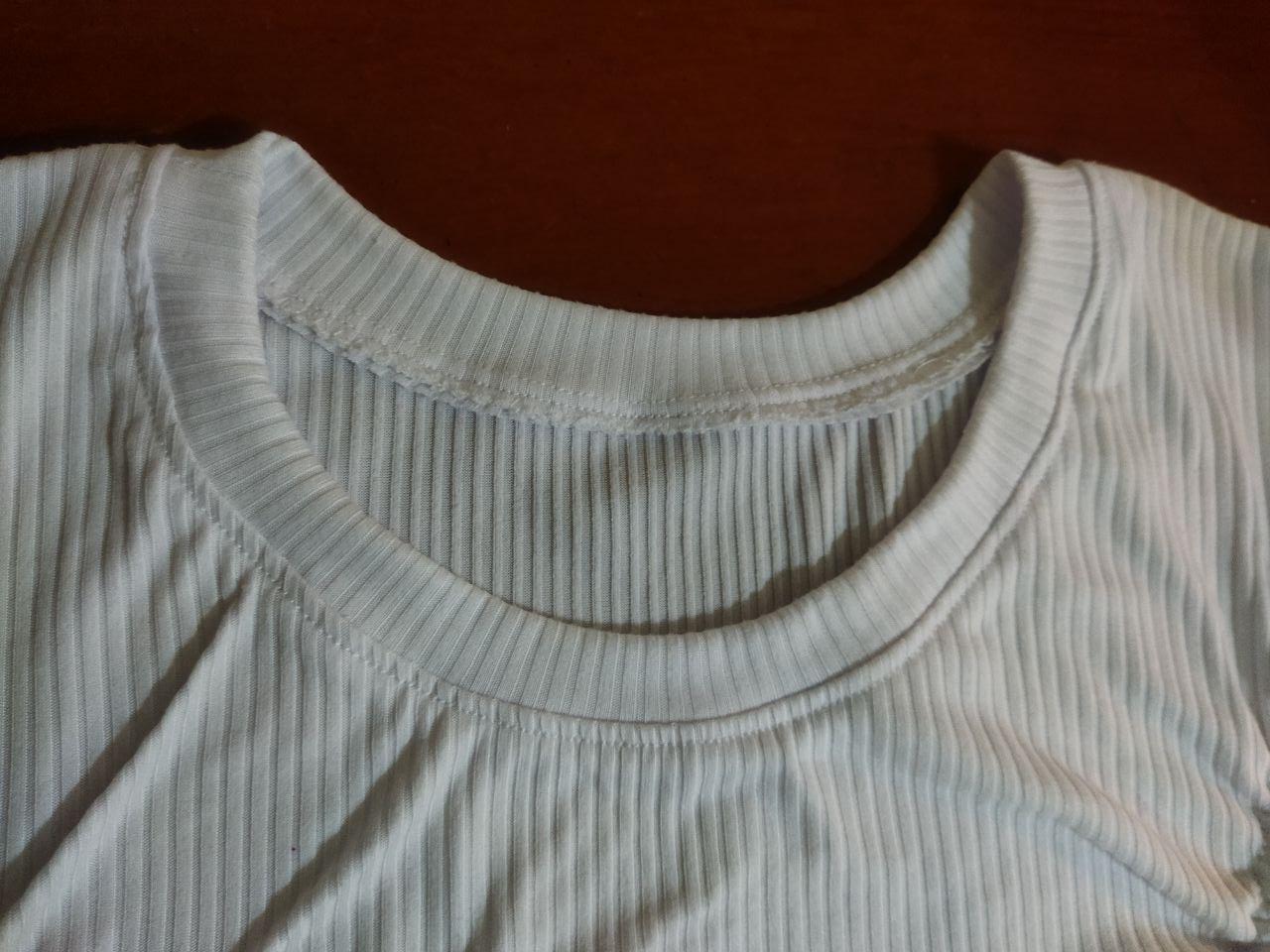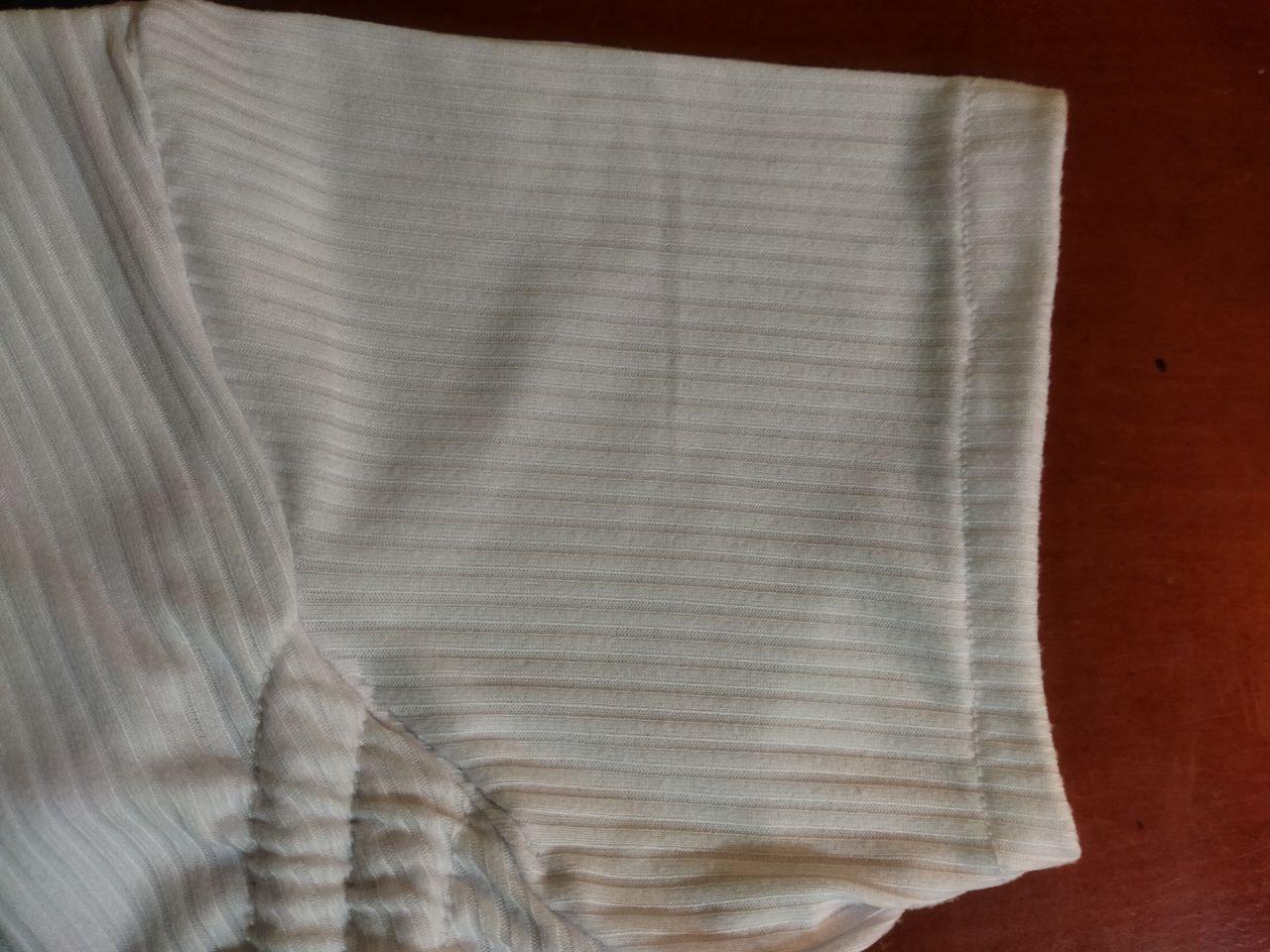 ---
De esta manera queda terminado este lindo proyecto como fue la confección de un crop top con laterales fruncidos con cordón. Espero se animen a confeccionar sus prendas de vestir desde casa
This is the end of this nice project as it was the making of a crop top with gathered sides with lace. I hope you are encouraged to make your own garments at home.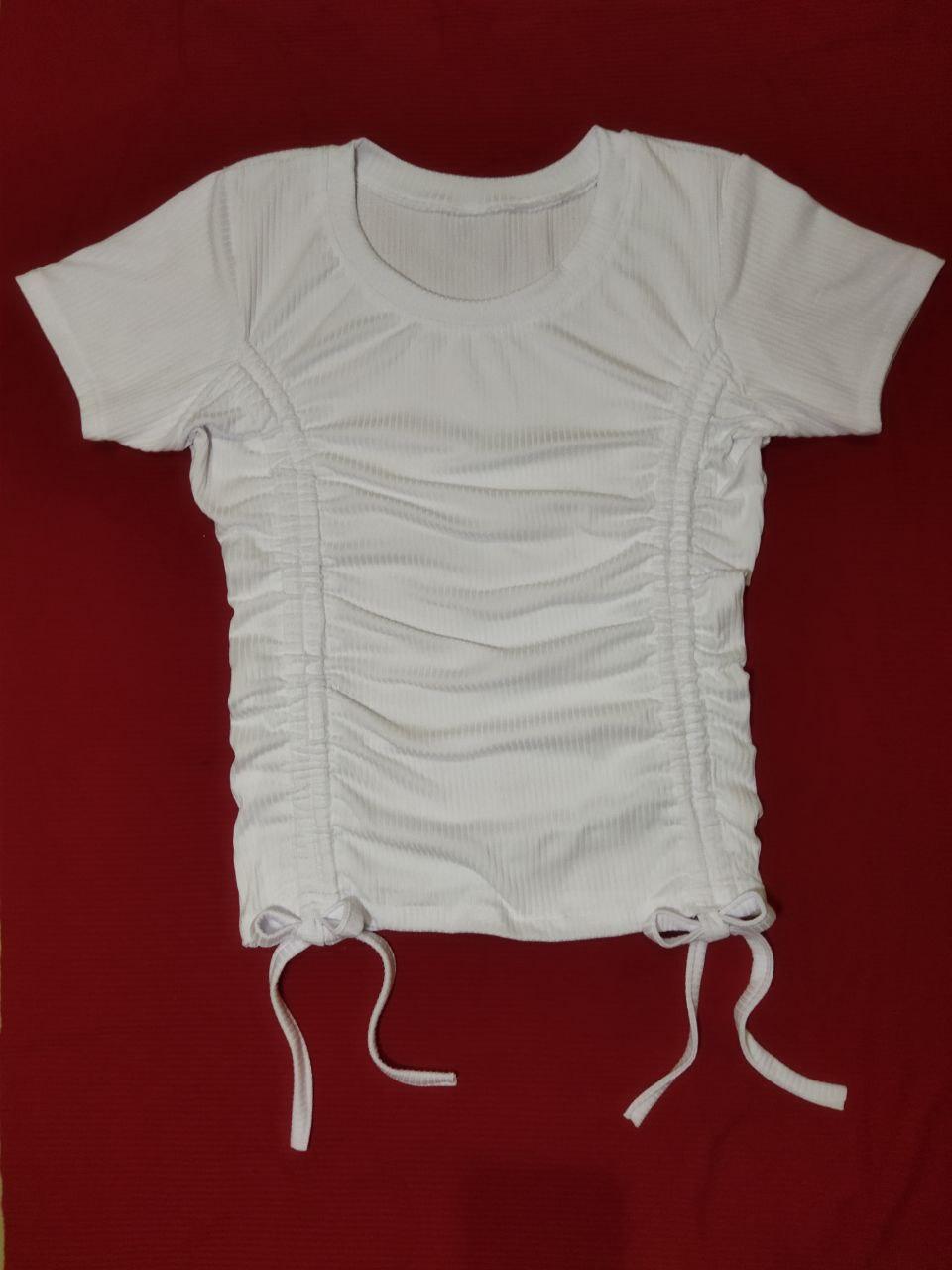 ---
Con esmero y dedicación podemos lograr muchas cosas que nos proponemos. ¡Misión cumplida!
With hard work and dedication we can achieve many things we set out to do. Mission accomplished!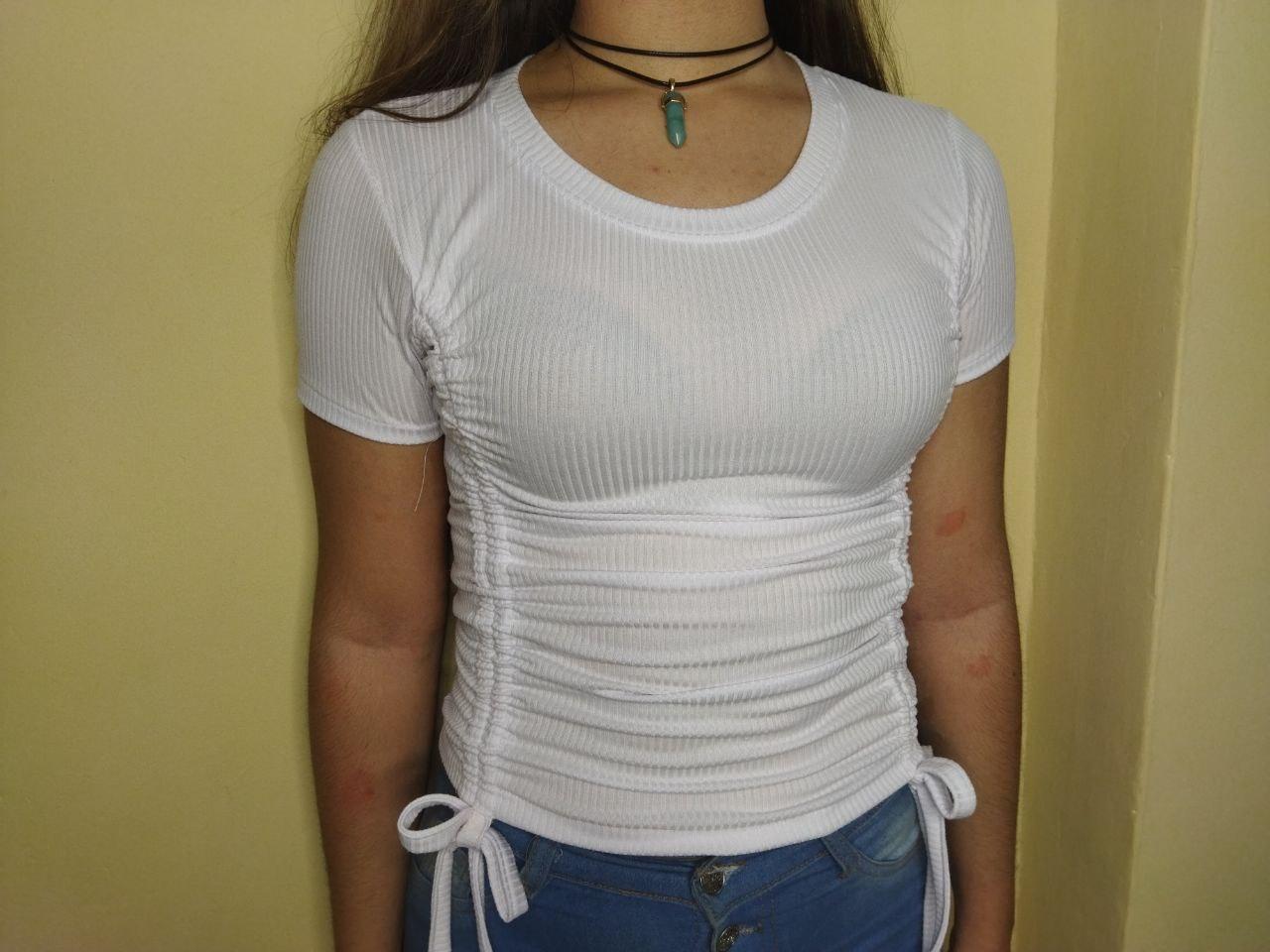 ---
| Pueden seguirme en 💙: | You can follow me on 💙: |
| --- | --- |
| Twitter | eveyese1312 |
| Discord | eveyese1312#6211 |
---
Las fotos y el contenido son de mi autoria
Imágenes editadas en PowerPoint Canva y PicMonkey
Para la traducción usé el traductor: DeepL
The photos and content are my own.
Images edited in PowerPoint Canva and PicMonkey
For the translation, I used the translator: DeepL
---

---
---