Contest Ladiesofhive community #49| Conocidos e [email protected] a HVE | HIVE's acquaintances and guests [Esp-Eng]

Saludos apreciadas Damas esta semana me sorprenden ante unas preguntas que en momentos ha pululado en mi mente sobre nuestra consentida Blockchain HIVE y sus usuarios, y que en este momento oportunamente ustedes me dan el gusto para responder.
Greetings dear Ladies, this week you surprise me with some questions that at times have been swarming in my mind about our beloved Blockchain HIVE and its users, and that at this moment you give me the pleasure to answer.
Imágenes editadas en PPT con app BItmoji
¿Alguna vez has conocido a alguien de la cadena de bloques Hive en la vida real? Si es así ¡cuéntanos la experiencia! Si no es así ¿A quién te gustaría conocer y por qué esta en tu lista de deseos de personas para conocier? | Have you ever met someone from the Hive blockchain in real life? If so tell us about the experience! If not who would you like to meet and why is it on your wish list of people to meet?
Que bella pregunta en primer orden he de expresar que ya conozco personalmente a varios usuarios en HIVE que son compañeras de camino, en estos tiempos estamos un poco distante por la situación de bioseguridad y una de ellas hace vida fuera del país, todos llegamos por referencia de una gran amiga que actualmente en conjunto con un muy buen equipo administran la comunidad de @Holus-lotus entre ellos me refiero a @miriannalis.
What a beautiful question, first of all I have to say that I personally know several users in HIVE who are fellow travelers, in these times we are a little distant because of the biosecurity situation and one of them lives outside the country, we all arrived by reference of a great friend who currently together with a very good team manage the community of @Holus-lotus among them I refer to @miriannalis.

Banner propiedad de @Miriannalis
A través de ella llegue hace un año y tres meses al grupo de Whatssapp Valor al Talento de @rutablockchain administrado por @DanielVehe, @Enmymente y @AmbarVegas gente creativa, entusiasta y dispuesta a seguir adoptando y apoyando a personas con el interés de aventurarse a esta oportuna plataforma. En ese grupo estuve durante 6 meses conociendo muchas personas a través de sus escritos y relacionándonos de lo lindo según nuestras expresiones naturales de vida, de forma sorpresiva me pasaron a otro grupo en vista del tiempo y la cierta destreza adquirida con mis publicaciones dentro de HIVE.
Through her I arrived a year and three months ago to the Whatssapp group Valor al Talento of @rutablockchain administered by @DanielVehe, @Enmymente and @AmbarVegas creative, enthusiastic and willing to continue adopting and supporting people with the interest to venture into this timely platform. I was in that group for 6 months getting to know many people through their writings and interacting with them according to our natural expressions of life, surprisingly I was moved to another group in view of the time and the certain skill acquired with my publications within HIVE.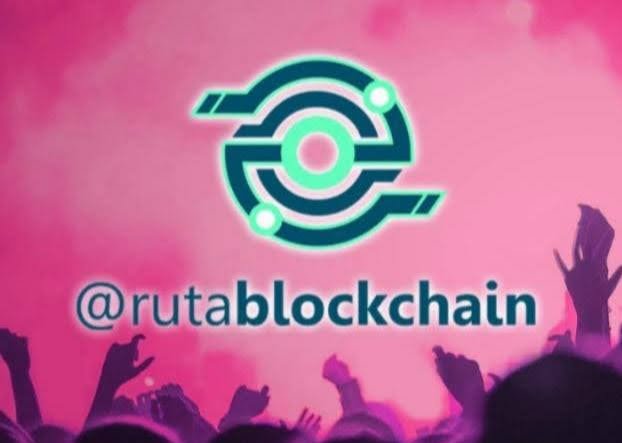 Imagen autoria del equipo de @rutablockchain perfil de whatssapp Ruteros Elite
Ahora estoy en el grupo Whatssapp Ruteros Elite dirigido por los mismos administradores que esta semana arriban a sus 4 años de proyección ¡FELICITACIONES EQUIPO!.
I am now in the Whatssapp group Ruteros Elite led by the same administrators who this week arrive to their 4 years of projection CONGRATULATIONS TEAM!.

Imagenes editadas en PPT con APP de Bitmoji
Lo cierto es que me encantaría conocer a todos los miembros del grupo que a su vez son usuarios en HIVE, cada uno con su personalidad y anécdotas tanto dentro del Whatssapp como en la plataforma aportan a mis días la apertura de seguir creyendo, aceptando y respetando la diversidad de pensamientos y emociones que surgen durante la interacción diaria. Son personas que están dispersan por diferentes parte de nuestro País Venezuela y el mundo, las cuales con su gracia se hacen sentir.
The truth is that I would love to meet all the members of the group who in turn are users in HIVE, each one with his personality and anecdotes both within WhatsApp and on the platform bring to my days the openness to continue believing, accepting and respecting the diversity of thoughts and emotions that arise during daily interaction. They are people who are scattered in different parts of our country Venezuela and the world, which with their grace make themselves felt.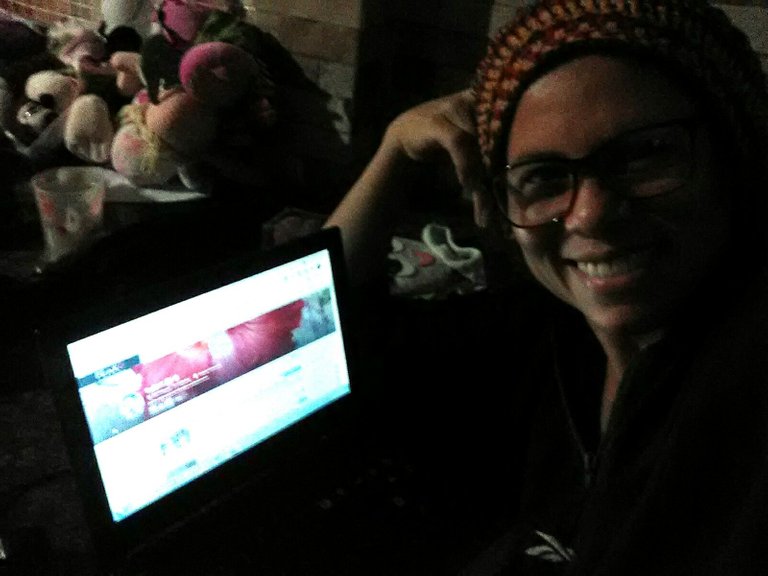 Ya interactuando más en la blockchain he conocido a otros usuarios que han tocado mi humanidad de múltiples formas dejándome muchas satisfacciones incluso ganas de conocerlos en carne y hueso para saber aún más sobre sus vidas y talentos con los que he tenido gran afinidad. Mencionarlos sería mezquino pues tengo una larga lista de muchísimas personas que con su gracia particular al solo leerlos los siento muy cercanos y con las breves conversaciones que hemos tenido pareciera conocerlas de toda la vida.
As I have interacted more in the blockchain I have met other users who have touched my humanity in many ways leaving me many satisfactions including the desire to meet them in flesh and blood to know even more about their lives and talents with whom I have had great affinity. To mention them would be mean because I have a long list of many people that with their particular grace just by reading them I feel very close to them and with the brief conversations we have had it seems like I have known them all my life.

2 .- ¿Hablas de cadena de bloques Hive con personas de tu vida fuera de línea? ¿Has traído amigos o familiares aquí? le ha mencionado Hive a alguien en su mercado consultorio médico u otro lugar? | Do you talk about Hive blockchain with people in your offline life? Have you brought friends or family here? Have you mentioned Hive to anyone in your marketplace doctor's office or elsewhere?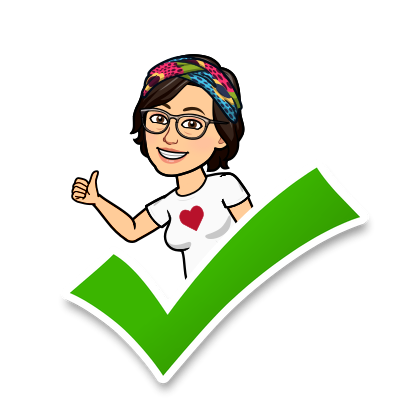 En el tiempo que llevo en HIVE a pesar de estar reguardada por la situación pandemia, no he dejado de tener contacto con mis allegados quienes desde su cordialidad al saludarme siempre me han preguntado cómo estoy y como van mis cosas, entre esas conversaciones con frecuencia a salido a relucir la situación país y condiciones laborales, en especial la mía pues soy una docente aún en ejercicio de la profesión, cosa que en mi País Venezuela es una labor muy mal remunerada y poco valorada.
During the time I have been in HIVE, in spite of being sheltered by the pandemic situation, I have not ceased to have contact with my relatives who, from their cordiality when greeting me, have always asked me how I am and how my things are going, among these conversations, the country's situation and working conditions have often come up, especially mine, since I am a teacher still in the exercise of my profession, which in my country Venezuela is a very poorly paid and undervalued job.

Esta condición desfavorable a nivel económico a muchos profesionales nos ha hecho optar por emigrar o reinventarnos laboralmente para poder sostenernos, al punto que una gran parte de la población ha renunciado a su pasión laboral haciendo otras cosas que les solvente sus vidas, permitiéndoles sentirse más seguro ante los cambios vertiginosos de la economía actual.
This unfavorable economic condition for many professionals has made us choose to emigrate or reinvent ourselves in order to sustain ourselves, to the point that a large part of the population has given up their passion for their work to do other things to make their lives solvent, allowing them to feel more secure in the face of the dizzying changes of the current economy.

En este caso antes de llegar la pandemia ya tenía planes de proyectarme en conjunto con mi trabajo dictando talleres privados o personalizados de arte plásticas experimental para niños, por las circunstancias no fue posible y pensé en hacer títeres de dedos para venderlos, pero perdí el foco dejando este proyecto para otro momento.
In this case, before the pandemic I had plans to project myself in conjunction with my work dictating private or personalized workshops of experimental plastic art for children, due to the circumstances it was not possible and I thought of making finger puppets to sell them, but I lost focus leaving this project for another time.

Para entonces entre en un receso y fue por mi gran alienación y gusto al retomar la escritura entrando a HIVE convirtiéndose en algo prácticamente diario e increíble para mí ya que era para enriquecer mi propio espacio virtual "Mi Blog", esto se convirtió en otra pasión donde me reconocí a través de mis letras siendo algo fascinante y más aun sabiendo que esto me estaba generando nuevos ingresos que comencé a transferir después de los 5 meses, quedando felizmente impactada ya que pude ver que lo percibido es más que mi sueldo como maestra de escuela.
By then I went into a big break and it was for my great alienation and taste to resume writing entering HIVE becoming something practically daily and incredible for me as it was to enrich my own virtual space "My Blog", this became another passion where I recognized myself through my letters being something fascinating and even more knowing that this was generating me new income that I began to transfer after 5 months, being happily shocked as I could see that what I perceived is more than my salary as a school teacher.

Para entonces mi familia me veían muy entretenida ocupando la mayor parte de mi tiempo, y fue cuando les explique más detalladamente sobre mi nuevo trabajo en especial a mis hermanos, al exponerle con tanto emoción mi progreso y lo aprendido, les pareció interesante por lo de poder proyectar nuestro talento y por las diversas oportunidades que existen dentro de esta blockchain, y no menos importante por la generación de nuevos ingresos, uno de ellos es entrenador fitness y otro chef panadero, ambos quedaron atentos y pendientes para ingresar a la blockchain.
By then my family saw me very entertained occupying most of my time, and that was when I explained in more detail about my new job especially to my brothers, when I explained with so much excitement my progress and what I learned, they found it interesting because of being able to project our talent and the various opportunities that exist within this blockchain, and not least for the generation of new income, one of them is a fitness trainer and another chef baker, both were attentive and pending to enter the blockchain.


Ya pasado el año han vuelto a comentarme al verme un poco más tranquila respecto a mis finanzas en vista de que con lo ahorrado en mi wallet de forma segura y confiable he podido hacer aportes significativos en el hogar y próximamente será para terminar de pagar mis estudios y de seguro después de esto muchas otras cosas que deseo seguir haciendo para mi crecimiento personal y profesional que aún no termina.
After the year has passed, they have returned to comment me to see me a little calmer about my finances in view that with what I have saved in my wallet in a safe and reliable way I have been able to make significant contributions at home and soon will be to finish paying my studies and surely after this many other things I want to continue doing for my personal and professional growth that still does not end.

Hace unos meses una señora me escucho hablando de HIVE por la plataforma Zoom ante un grupo de amigos y le pareció interesante, solicito mi número y al contactarme la guie para entrar a la plataforma pudiendo ingresar a través del sistema de adopción de los amigos de @rutablockchain, teniendo ella mucho potencial para escribir, espero pueda continuar @mayoriam. Otra amiga me comento la necesidad de hacer algo nuevo y beneficioso para ella, y fue cuando le hable de HIVE, al parecer fui muy buena vendedora y enseguida me dijo sí quiero entrar, le explique un poco todo el proceso tal cual como entre yo y allí está mi amiga activa posteando como @aguamiel.
A few months ago a lady heard me talking about HIVE on the Zoom platform to a group of friends and found it interesting, she asked for my number and when she contacted me I guided her to enter the platform and she was able to enter through the adoption system of @rutablockchain friends, she had a lot of potential to write, I hope she can continue @mayoriam. Another friend told me about the need to do something new and beneficial for her, and that's when I told her about HIVE, apparently I was a very good salesperson and she immediately told me yes I want to enter, I explained a little of the whole process as I entered and there is my friend actively posting as @aguamiel.

Banner propiedad de @aguamiel
A principio de septiembre tuve un encuentro con excompañeras de universidad todas docentes y pues el tema sueldo, trabajo, escuela estuvo presente, y les pregunte sobre sus talentos si deseaban proyectarlos darlos a conocer o convertirlo en una marca personal, la tertulia fue muy nutritiva nos permitió explorarnos y reconocernos nuevamente.
At the beginning of September I had a meeting with former university classmates, all teachers, and the topic of salary, work, school was present, and I asked them about their talents if they wanted to project them, make them known or turn them into a personal brand, the gathering was very nourishing and allowed us to explore and recognize each other again.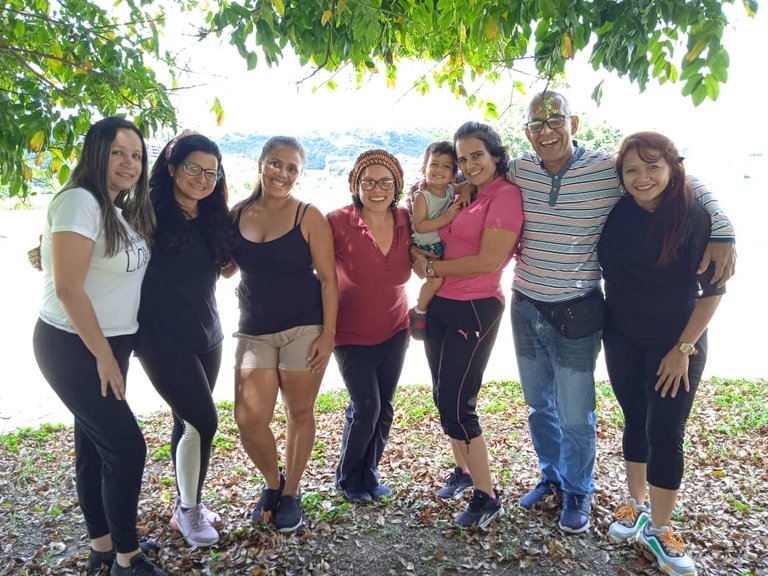 Entonces aproveché el momento para hablarles de HIVE comentándoles todo lo que yo he venido haciendo y aprendiendo, quedaron impactados haciéndome preguntas, pero solo uno de mis amigos que escribe poesías y dibuja quedó atento y en estos momentos está haciendo su presentación, al igual he conversado con otras tres amigas, una fotógrafa, una profesora y una bailarina.
Then I took advantage of the moment to talk to them about HIVE telling them everything I have been doing and learning, they were shocked asking me questions, but only one of my friends who writes poetry and draws was attentive and is currently making his presentation, as I have talked with three other friends, a photographer, a teacher and a dancer.

Estas experiencias me han hecho pensar que HIVE está generosamente abierto para todos, dependerá de quien lo asuma según su estilo de vida y creencia respecto a las nuevas corrientes tecnológicas, y sin ánimos de crear polémicas ni entrar en juicios me doy cuenta que ingenuamente existimos muchas personas ancladas a nuestra forma de vida fuera de la Red y eso es respetable, sin embargo esto de algún modo no nos permite tomar en cuenta otras cosas que pueden facilitarnos la vida, haciéndola más sencilla y plena.
These experiences have made me think that HIVE is generously open to everyone, it will depend on who assumes it according to their lifestyle and beliefs regarding the new technological currents, and without wanting to create controversy or enter into judgments I realize that naively there are many people anchored to our way of life outside the network and that is respectable, however this somehow does not allow us to take into account other things that can make life easier, making it simpler and fuller.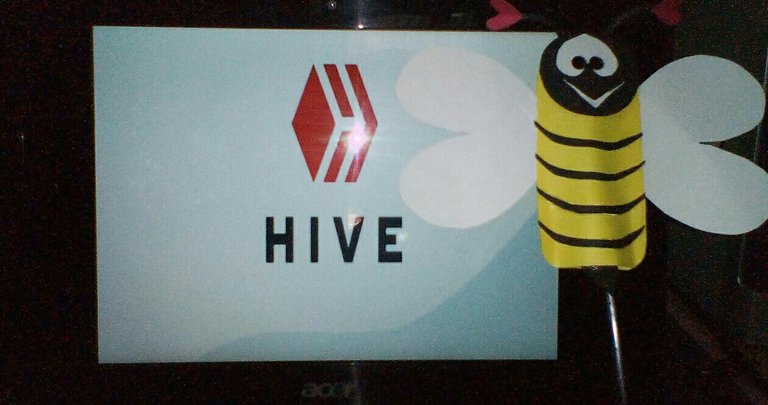 Yo soy testigo de eso considerándome un eterna aprendiz de todo lo que resuene con mi alma y me ofrezca la posibilidad de vivir a plenitud, así fue como llegue a esta increíble colmena sin saber nada de cadena de bloques abriendo mis brazos teniendo apertura de pensamiento y acción.
I am a witness of that, considering myself an eternal learner of everything that resonates with my soul and offers me the possibility of living to the fullest, that is how I arrived to this incredible hive without knowing anything about blockchain, opening my arms having openness of thought and action.
---

Separadores de @eve66 |Fotos pertenecientes a mi álbum| Banner y presentaciones de mi autoria editados en PPT
Invito a @gloswshine y @bettzymedina
---
---