Untitled Freewrite About My Lack of Social Skills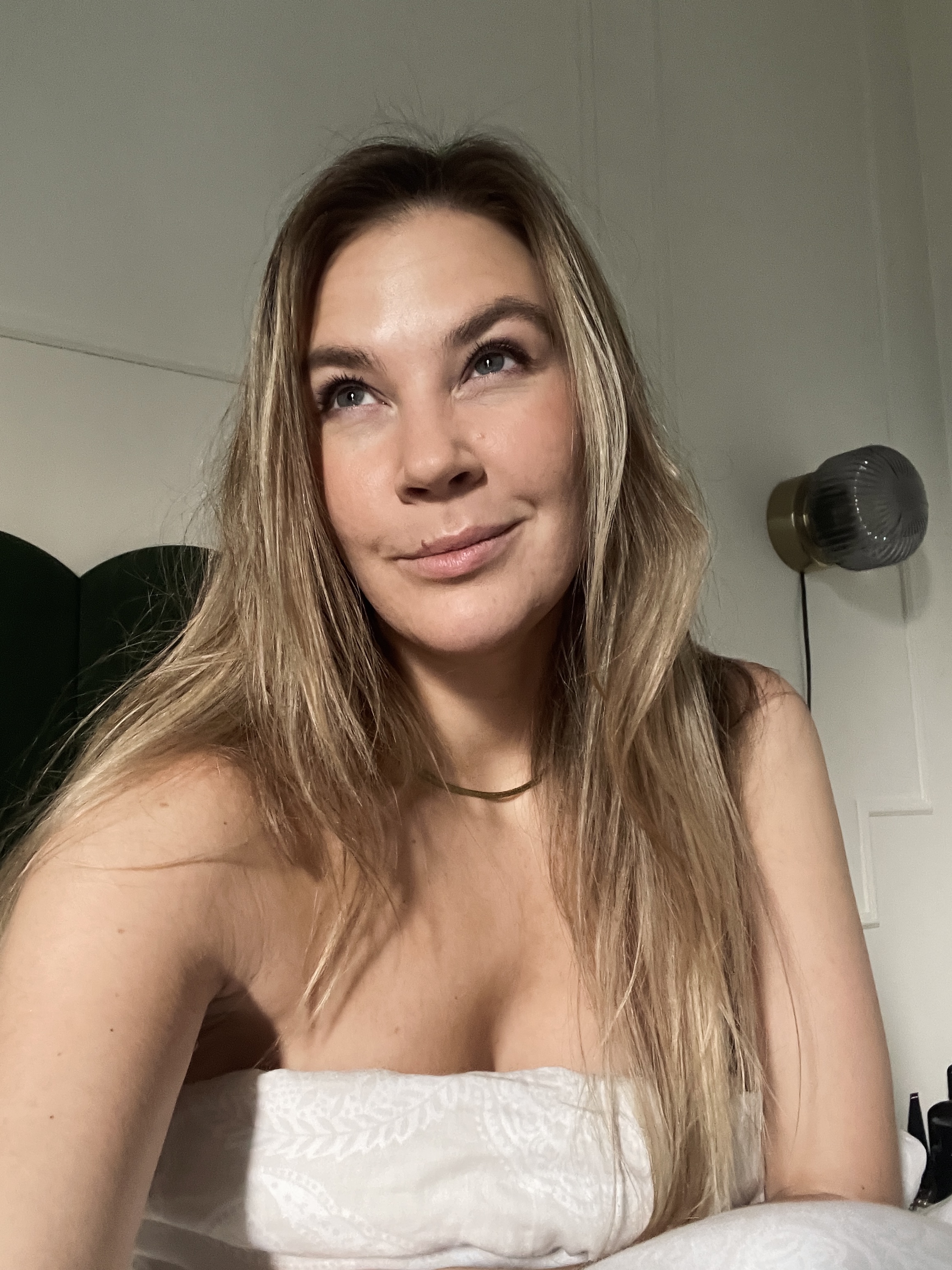 Today I woke up like the women in movies; in full makeup.
I had plans in the city but my sleep is so fucked up at the time that I had a nap between 2-4am, and another nap from 9-11am, so I got ready in between.
The makeup I wear, the nice hair and well put together outfit is my safety blanket for social life.
Today I did something that is very scary to me and makes me super anxious; attending a small event where I don't know anyone. If it was a bar and nighttime I'd be fine but daylight hours and an intimate event, terrifying. Even if you've met me you might not know that I'm actually very shy because sometimes I can fake it, especially if it's dark and there is music and alcohol.
I'm jealous of my mom's talent and zero anxiety when it comes to meeting new people and talking to them. She can be anywhere and just start talking to the person next to her. Once we were iceskating on a 10 kilometre natural ice track and she legit just skated next to some random man and started to talk his ear off. Me and bff laughed so hard, and felt a little sorry for the man.
I'm the opposite, I'm terrible at small talk and I find it extremely hard go open up a conversation. Having random small talk sparks joy in me but the people need to come to me first. Sadly I am not warm and welcoming to look at, frankly I give off a bitch vibe but I swear I'm mostly nice. Well put together, fairly attractive and shy/anxious women easily get the bitch-stamp because people read the shyness as contemp and think these women just look down on everyone else and don't want to be associated with anyone they deem to be below them somehow. With all the "yass queen! girlpower girl boss queens polish other queens crowns" bullshit you see in social media, the reality is that a lot of women have little to no friends and support system.
Anyways, I was determined to attend this open knitting meetup I heard about. I've never been to one and I thought if I'm ever going to meet any new people on my own accord, this is the least scariest way, bars excluded because that's not the kind of company I need anymore.
At noon I walked into a backroom of a yarn store and was met with about 20 knitters already hard at work and chatting away. I took a folding chair off to the side (of course fumbling to get it open), next to the coffee table and only said "hi!" to the owner of the shop, and the woman next to me. Then I was sitting in silence and knitting for quite a bit, absolutely sweating and feeling very uncomfortable.
OPEN YOUR MOUTH AND SPEAK! What if they think I shouldn't be here? Do they think I'm a bitch because I don't go up to people? Seems like everyone here knows each other well and I'm the odd one out. I know I look and dress very different to most of these women so they probably think I'm some stuck up bitch who just took up a new hobby. JUST TALK TO SOMEONE! Do they notice my cardigan is hand knitted? Damn I should have worn wool socks and not shiny white sneakers. Why are my hands shaking I look like I've never held needles in my hand even though I have 20 years of experience and I'm really fucking good. ASK WHAT SHE IS KNITTING! IT'S NOT THAT HARD!
Jesus christ why am I so awkward!? I'm a very intelligent grown ass woman yet I'm absolutely terrified of starting a conversation with a stranger. This is the bane of my fucking excistance.


Slowly as people were getting coffee, some stopped to talk to me briefly and I started to relax. Maybe after an hour I was having long talks with the woman next to me and it was very nice. Before long I talked to several other people and even approached some without them prompting me. The conversations were fruitful and while I got introduced to a new technique I need to learn, I also gave some tips to the woman next to me. She was pretty new to knitting and I love teaching so we had a very nice chat. I didn't get anyone's name and nobody asked mine, and no social media info was exchanges so this was kind of a one off. Though there is one more meetup like this next month so I'll probably go again and maybe it won't be as hard.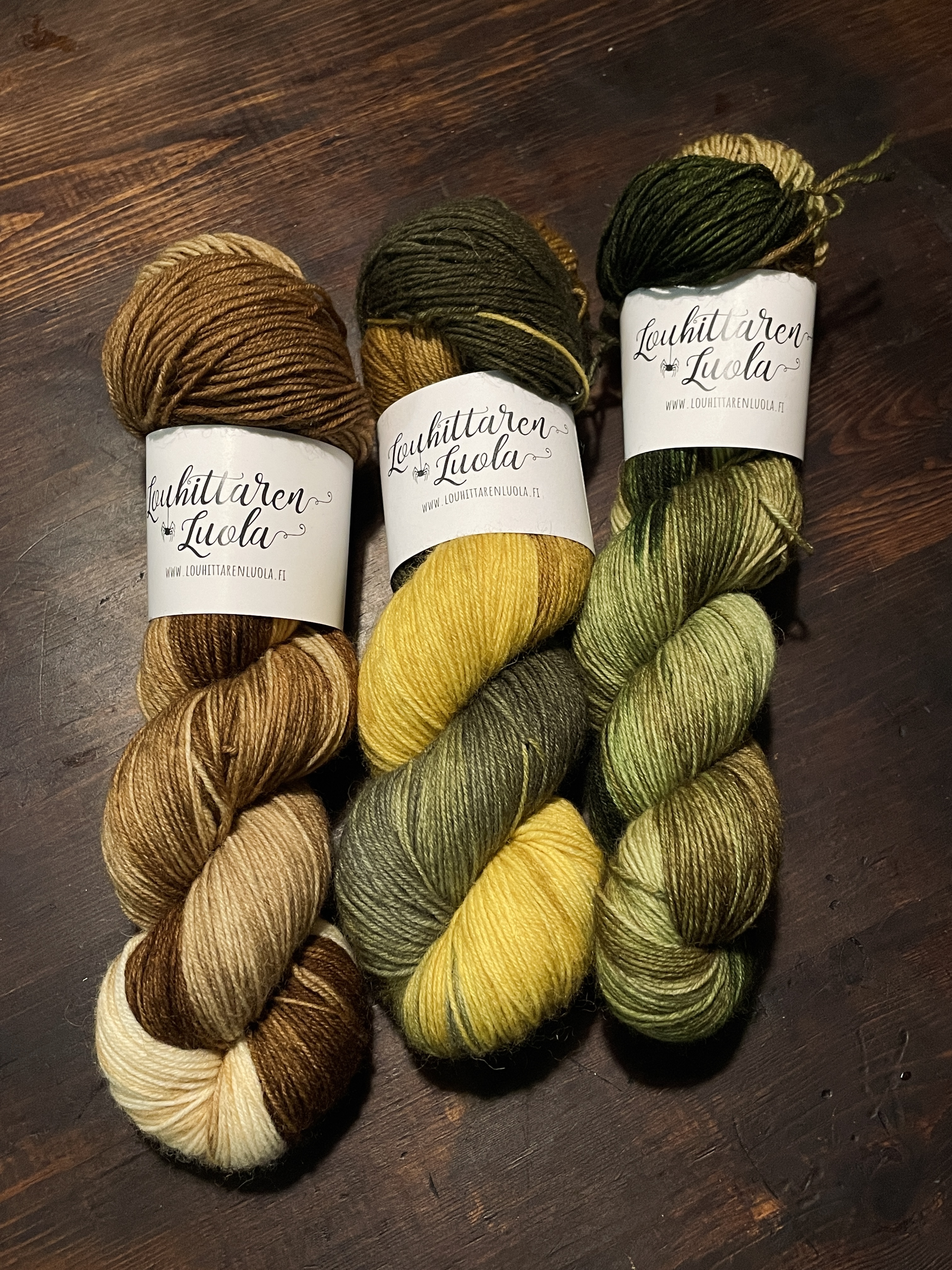 At the end of the meetup I of course bought some yarn as a reward for surviving socialising. Some people go to war, I go to a social gathering, the former would be easier for sure!
P.S. I do not want advise from normies who haven't delt with severe social anxiety their whole fucking life. Okay? Thanks.
---
---