Trying to Crochet a Bath Mat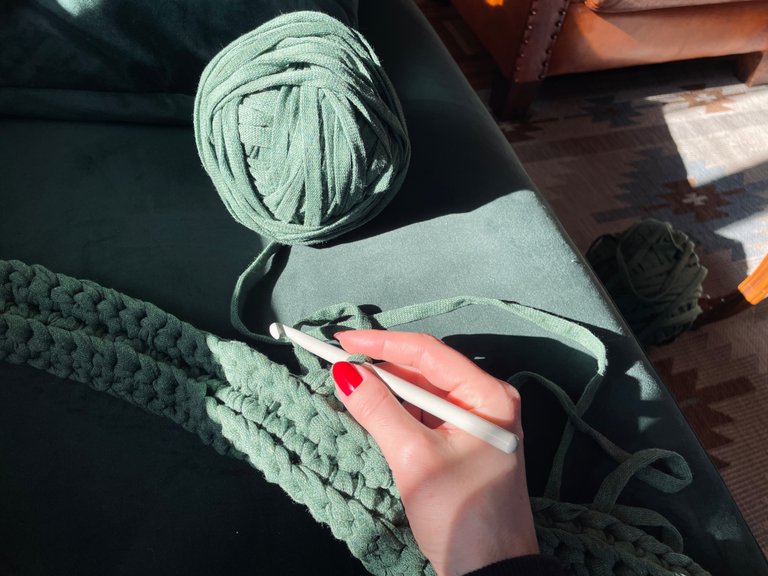 It's been a while(=a few weeks) since I did any handcrafts but it was time to jump back in with a crochet project. When it comes to handcrafts, I'm a knitter first, and then I sometimes dabble in other crafts which I haven't excelled in yet because I do them so rarely.
We were, in my opinion, in dire need of a new mat for the bathroom because the one there now is a round crochet mat, but the space is narrow and rectangular. I got me 2 kilos of the same trusty yarn I have used for crochet interior textiles before, and found my 8mm hook.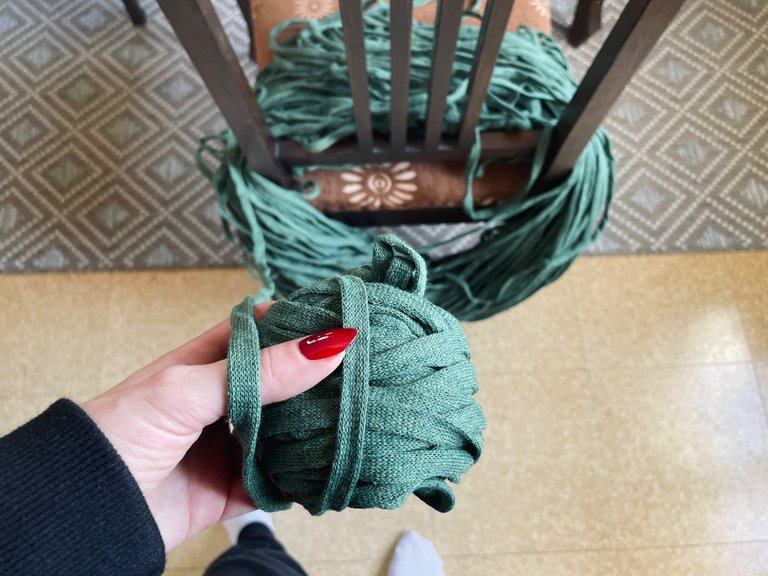 I first started and failed a couple time in trying to make a simple rectangular mat with some rows of holes. Do excuse me for my poor explonation, I have no idea what the terms in crochet would be in English.
As you can see from the picture below, I did not do well. I unraveled this mat twice but couldn't get the edges looking nice and even. I'm in need of a @crosheille in my life! How do you get the edges even and looking nice!?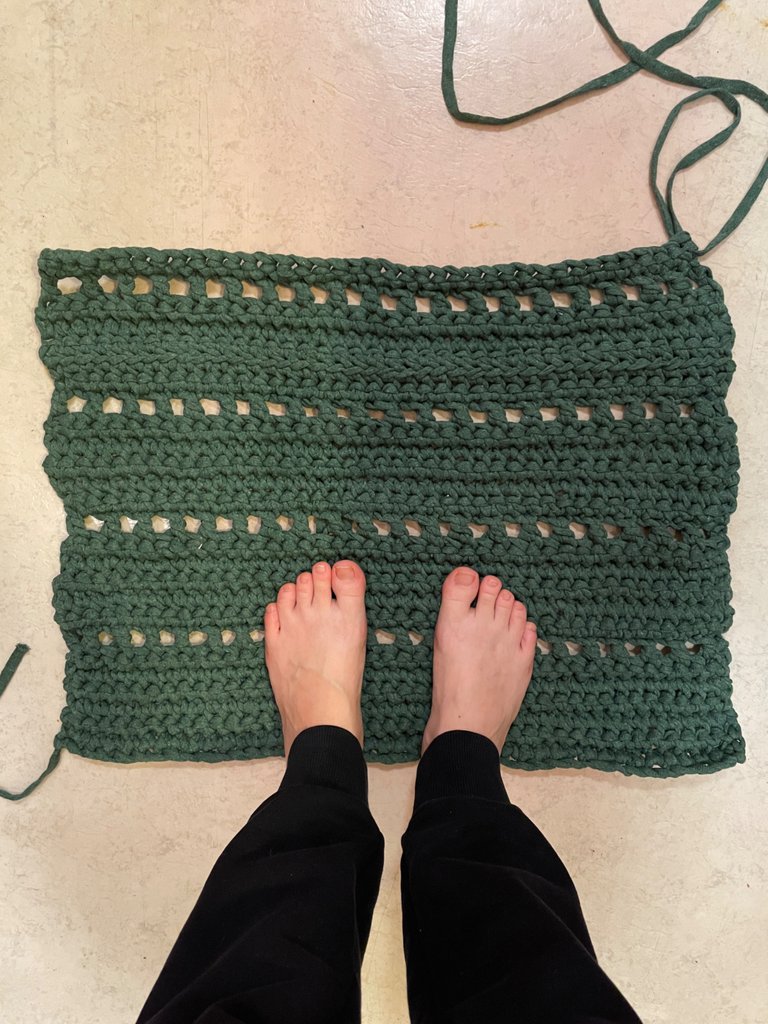 I took a breather and decided on a different design I knew I could execute well. I'm basically doing the same-ish technigue I have used for making a round mat, but with doing three stitches (are they called stitches in crochet?) into one in each corner to make a rectangular shape. I'm most definitely just eyeballing everything so I'm just hoping my mat will end up being a good size.
Obviously with each round the mat gets both longer and wider. I have a long space so my aim is to just get the right width and be fine with what ever lenght it will be by them. I am afraid I might need to pop into the store again for one more kilo of yarn because this ones takes a lot of it. I know if I just stick with it and make it big enough, I'll be happy with the finished products. The previous mat while a lot smaller and round is quite heavy and durable so it's very nice and practical in use.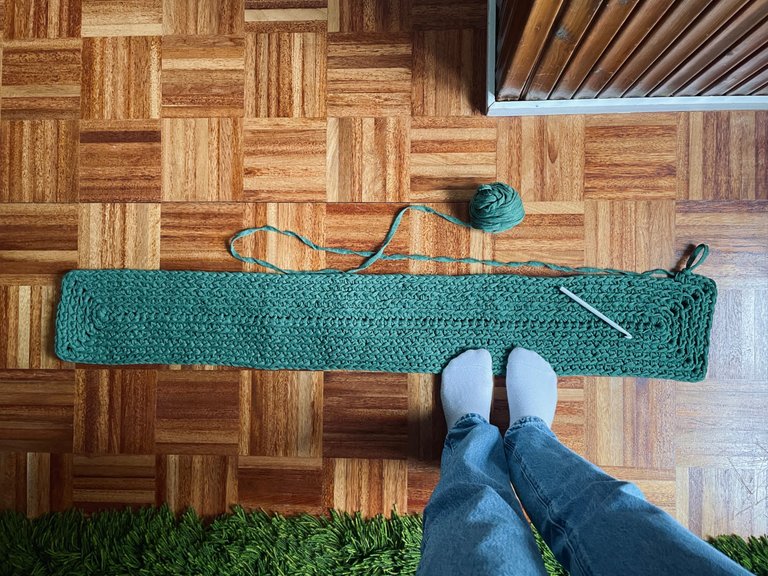 ---
---