Strawberry Fields and Summer Dreams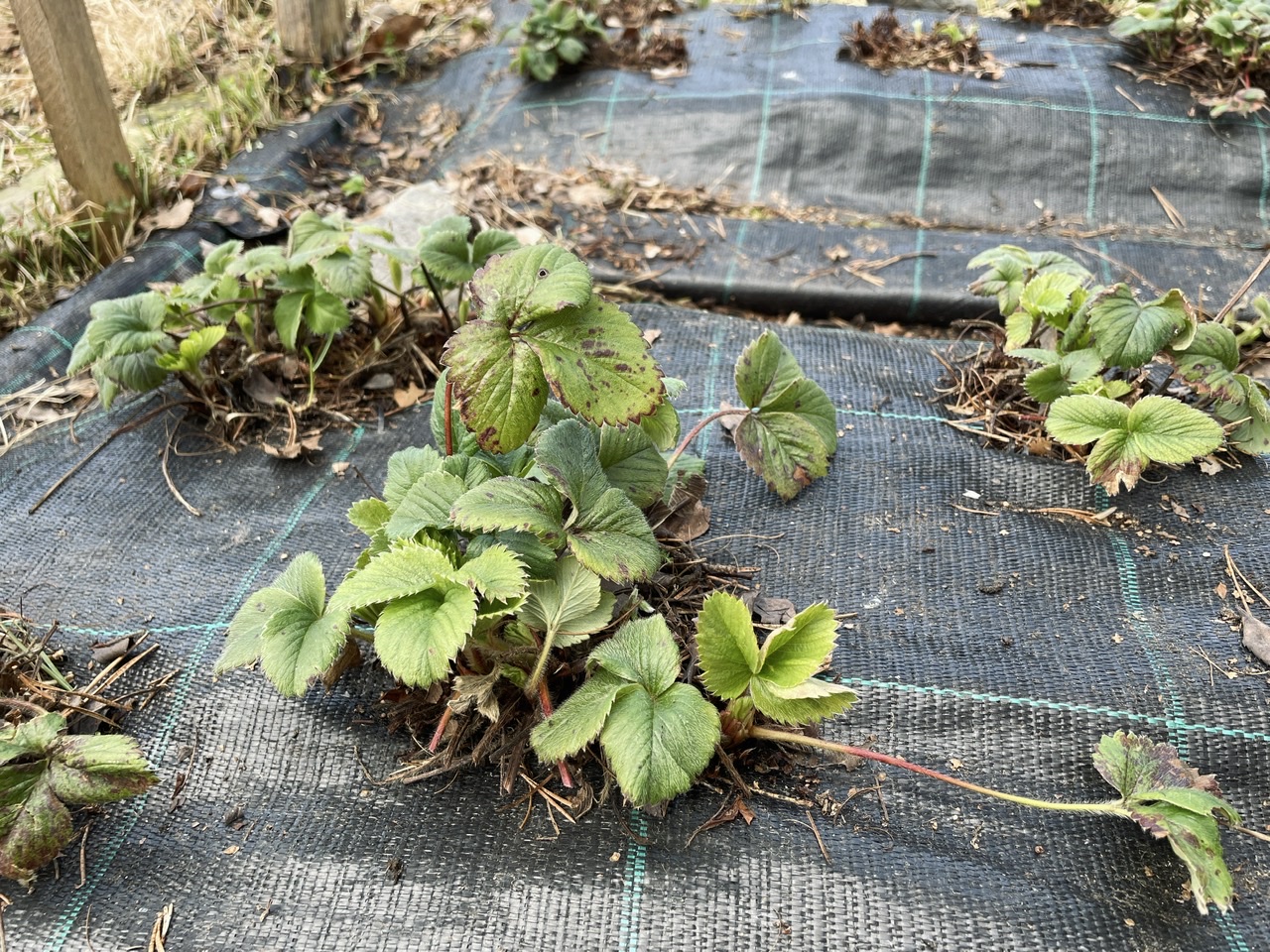 When the snow finally melted we discovered two little beds of strawberries in the back of the garden. I am very excited about that and hope they produce a nice harvest at some point, at least enough for a few cakes.
I've been waiting for the nightly sub zero temperatures to stop before I tented to the strawberries. I have no idea what I'm doing but I felt like the old dry leaves would protect the little strawberry plants from the excessive cold and I didn't wanna take their blanket off.
Today was one of the first warm days and looks like the temps won't fall to sub zero at night either so I felt like it was a good time to clean up the beds. I raked off most of the dead leaves and then cut off the old dried up stems. I wan't too anal about it because I think nature just does its thing and all you gotta do is help a bit. I need to get some sort of protection, a net or something, over the beds at some point before the berries start showing up, I don't want birds to get into my stash.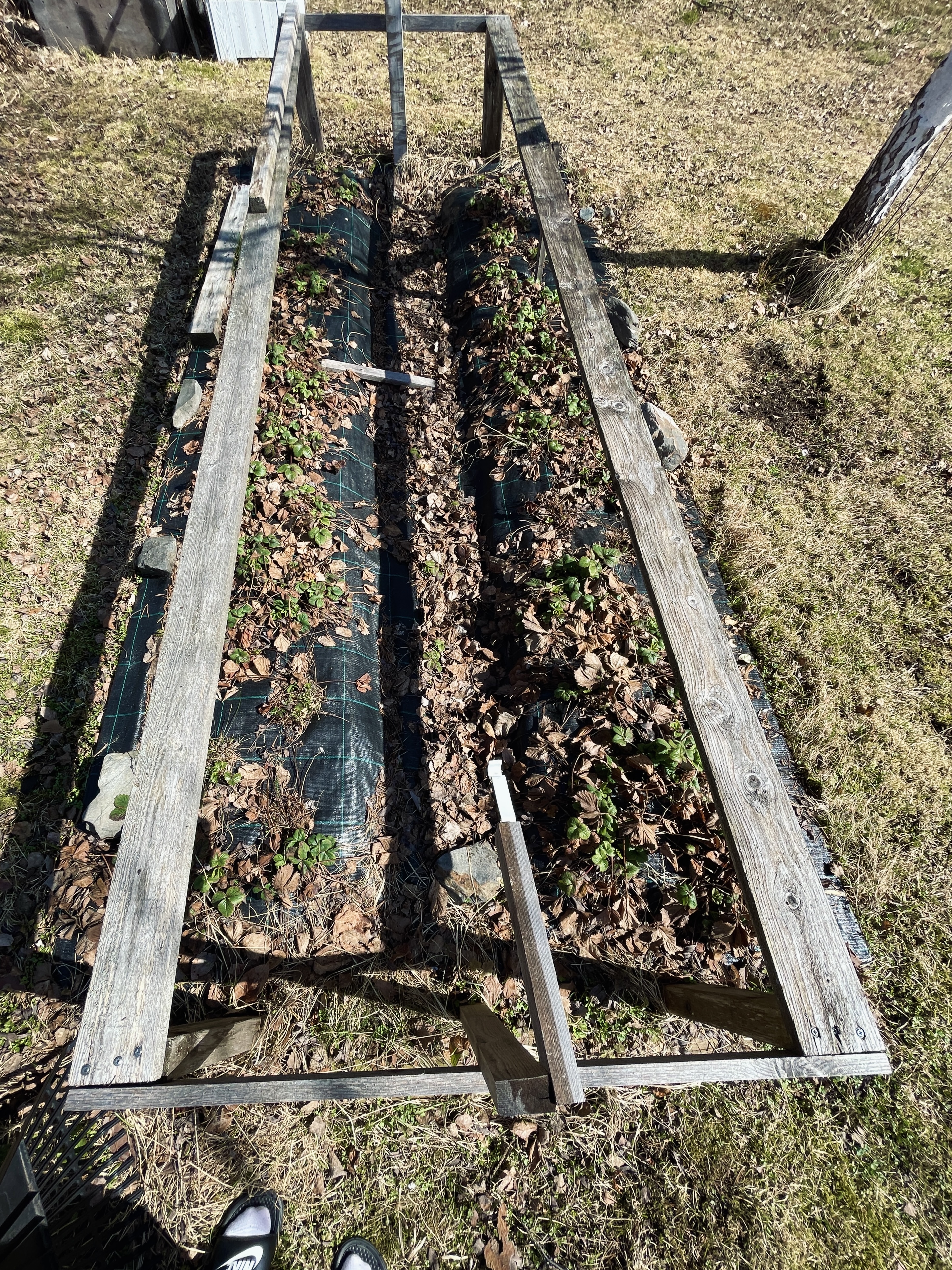 I think these strawberry fields are pretty old since there are lots of rogue strawberries coming up in random places in that part of the garden.
As a bonus I found today what I'm pretty sure are rhubarbs! I was already thinking I need to plant some if there aren't any but it looks like I don't have to. It's soooooo satisfying having perennial edible plants in my own garden. We also have a couple little apple trees and some currant bushes. I can't wait to see how well they produce fruits and berries for us.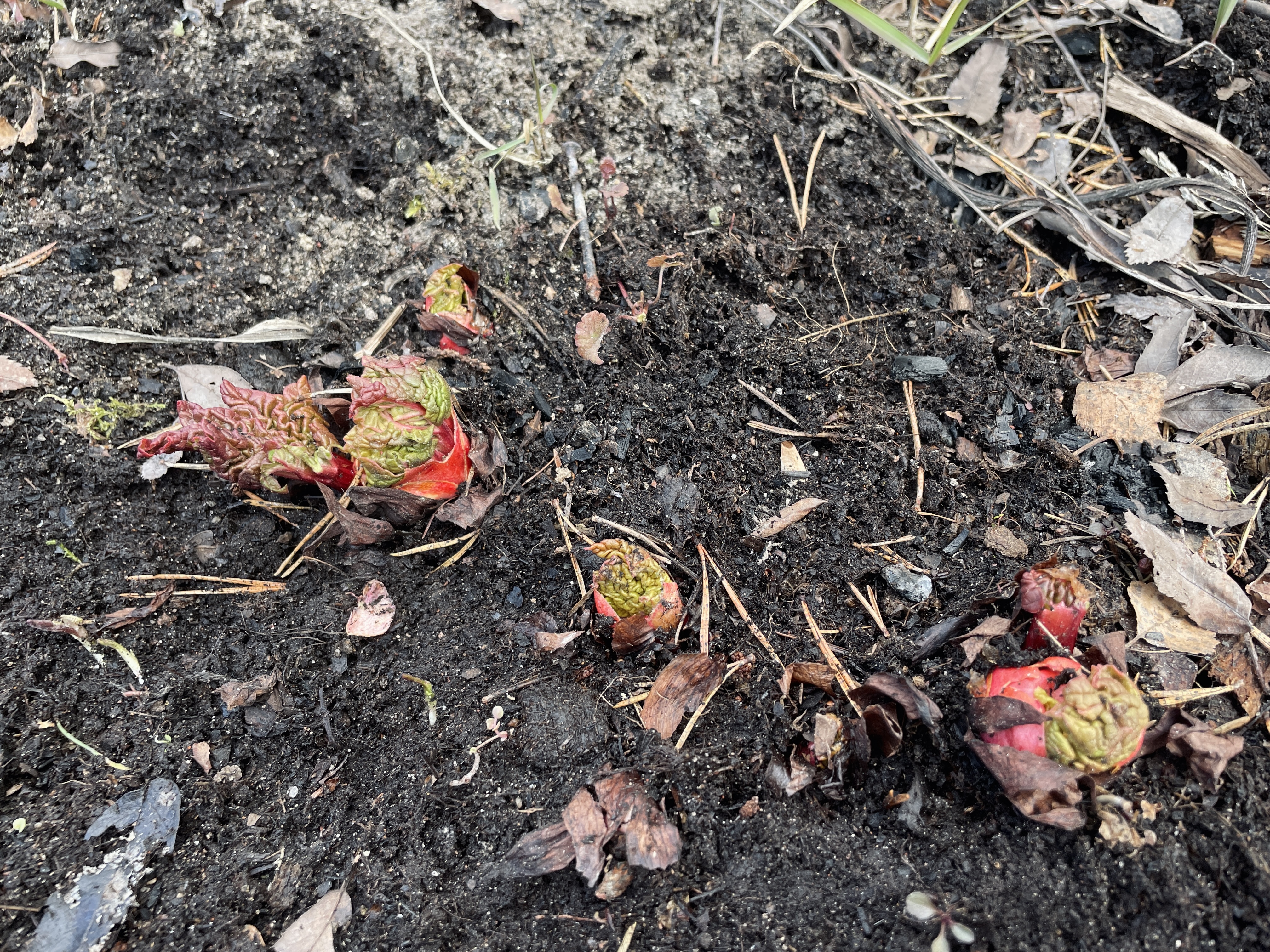 ---
---