Snow and Local Homemade Deliciousness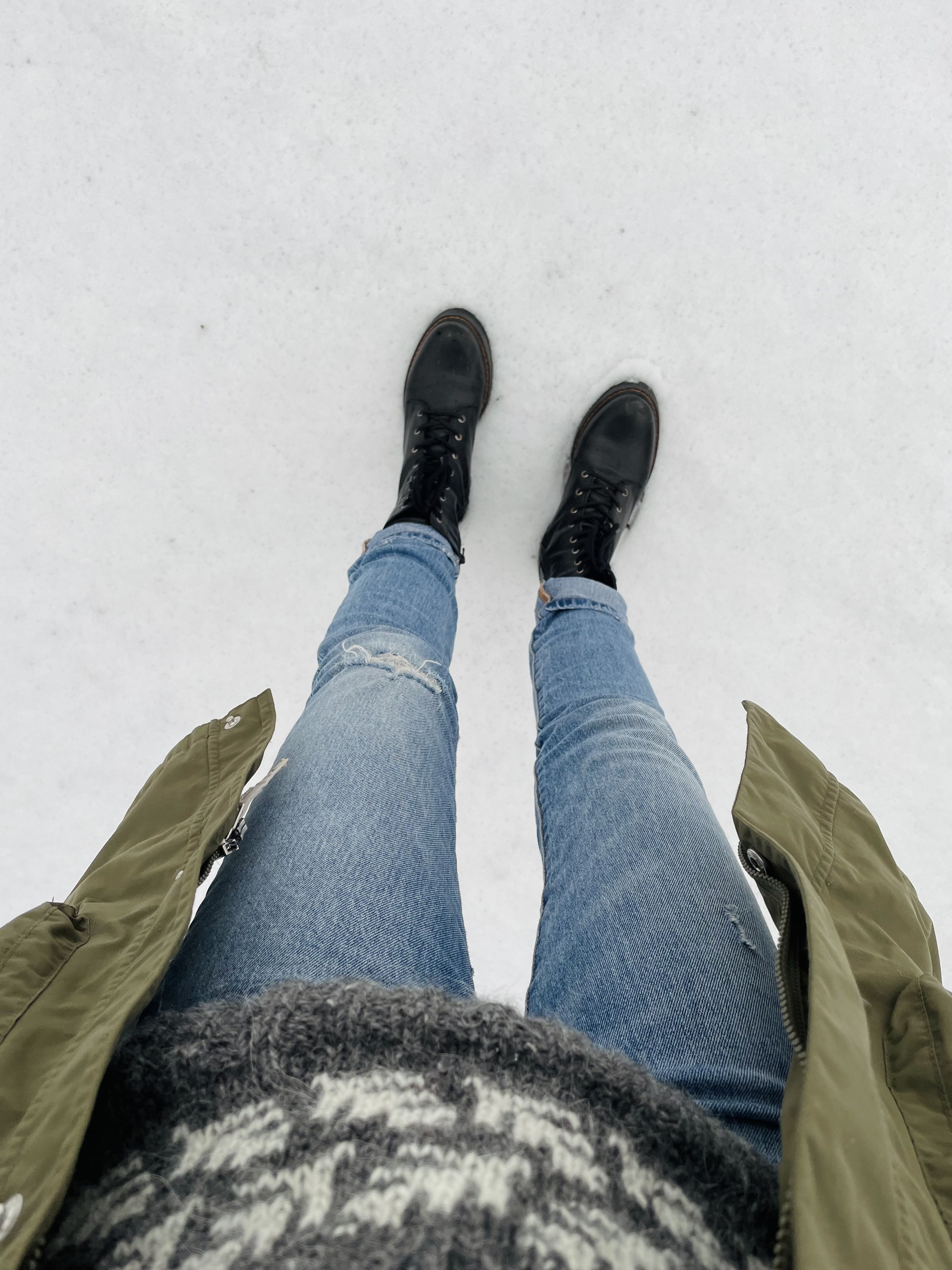 I got a taste of the snow before heading back towards south where snow hasn't reached yet. It's gonna be on/off snow for a couple months anyways but I am in winter spirits already.
Come winter, the bears need to fatten up, so food has to be prepared accordingly. No saving on carbs, protein and butter, yes butter is its own food group. We had an insanely delicious homemade meal the other day; baby moose tenderloin topped with seasoned butter,mashed potatoes with spinach, no skimping on the cream, and oven tomatoes for little freshness.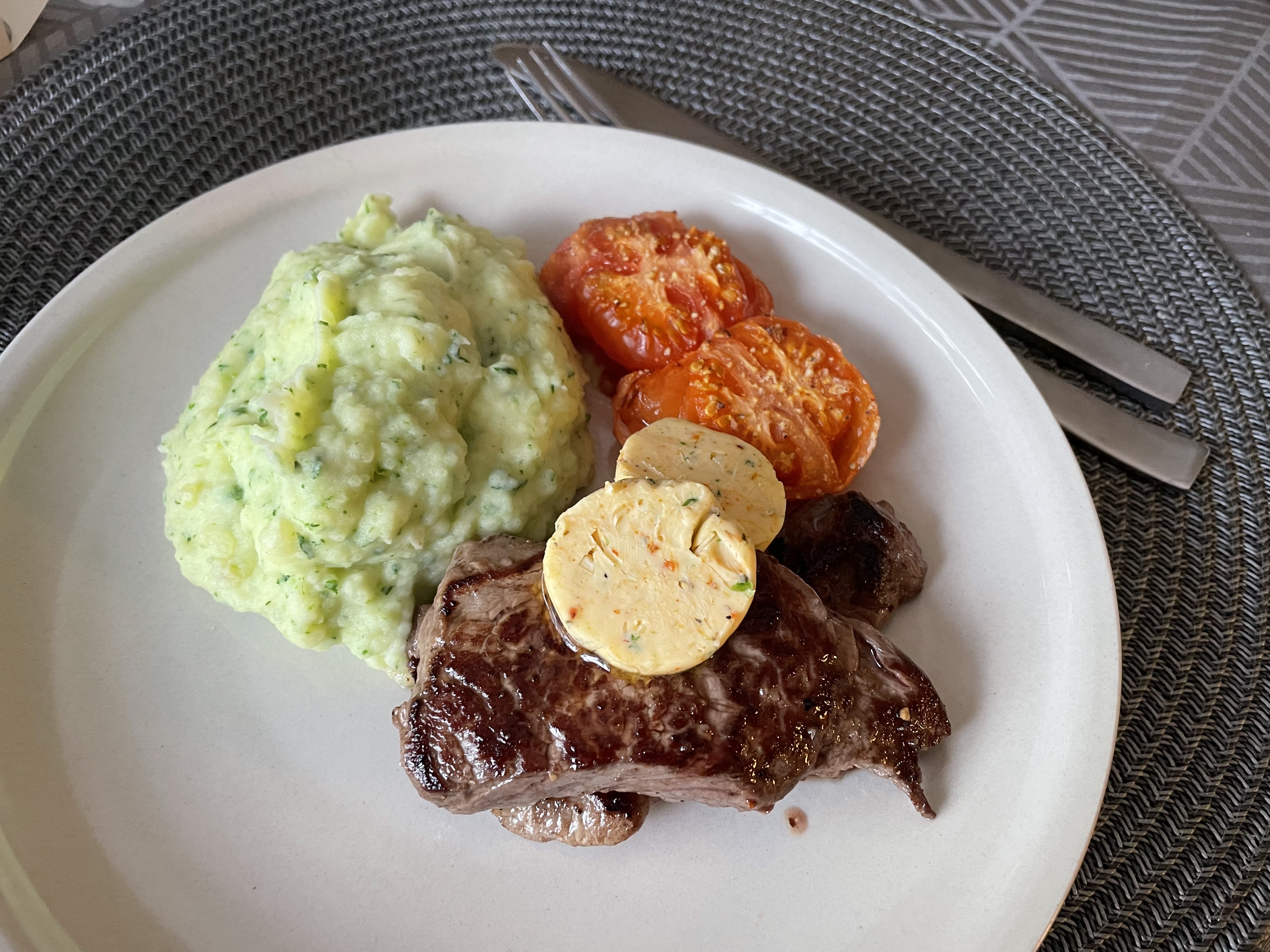 ---
---