Making Christmas Decorations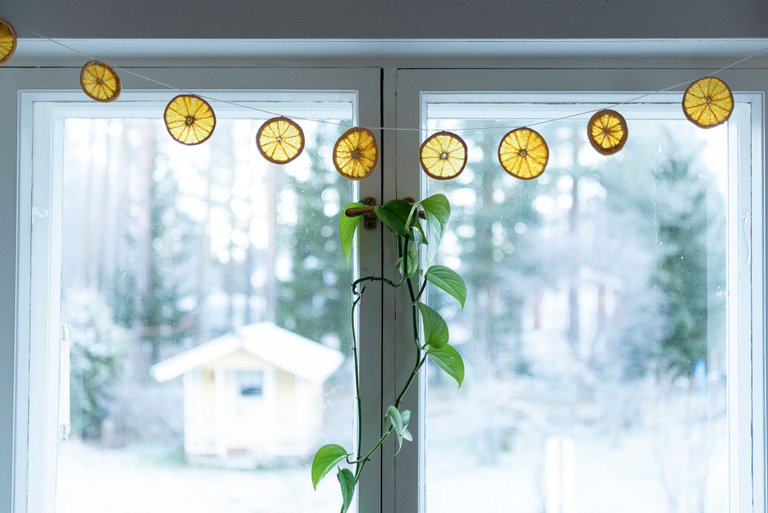 This is our first Christmas in our own house and while I'm not some Christmas freak, I intend to add little decor to celebrate the winter solstice season.
I am not going to buy a ton of shiny and tacky plastic crap or anything like that, I'm opting for natural materials and traditional crafts, along with some warm white lights.
I started with drying orange slices and stringing them together to be put on some of the windows, and individual ones to be added on the christmas tree later on. They are so beautiful when there is light behind them.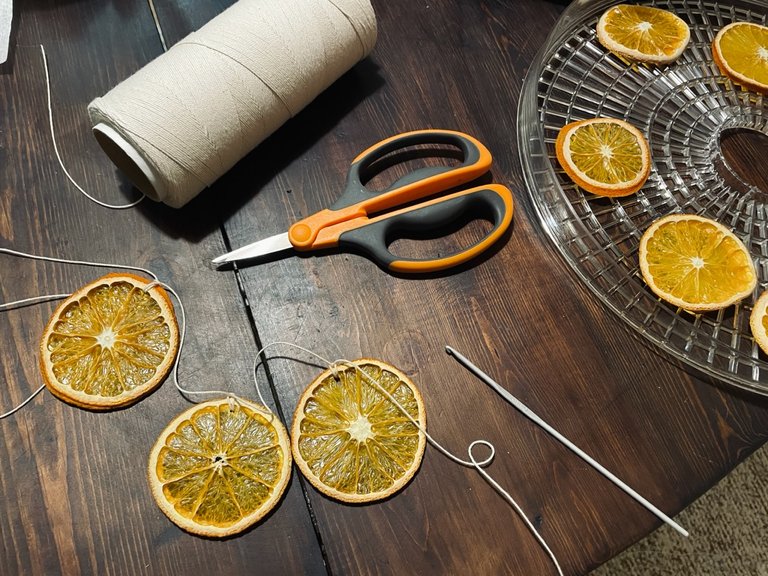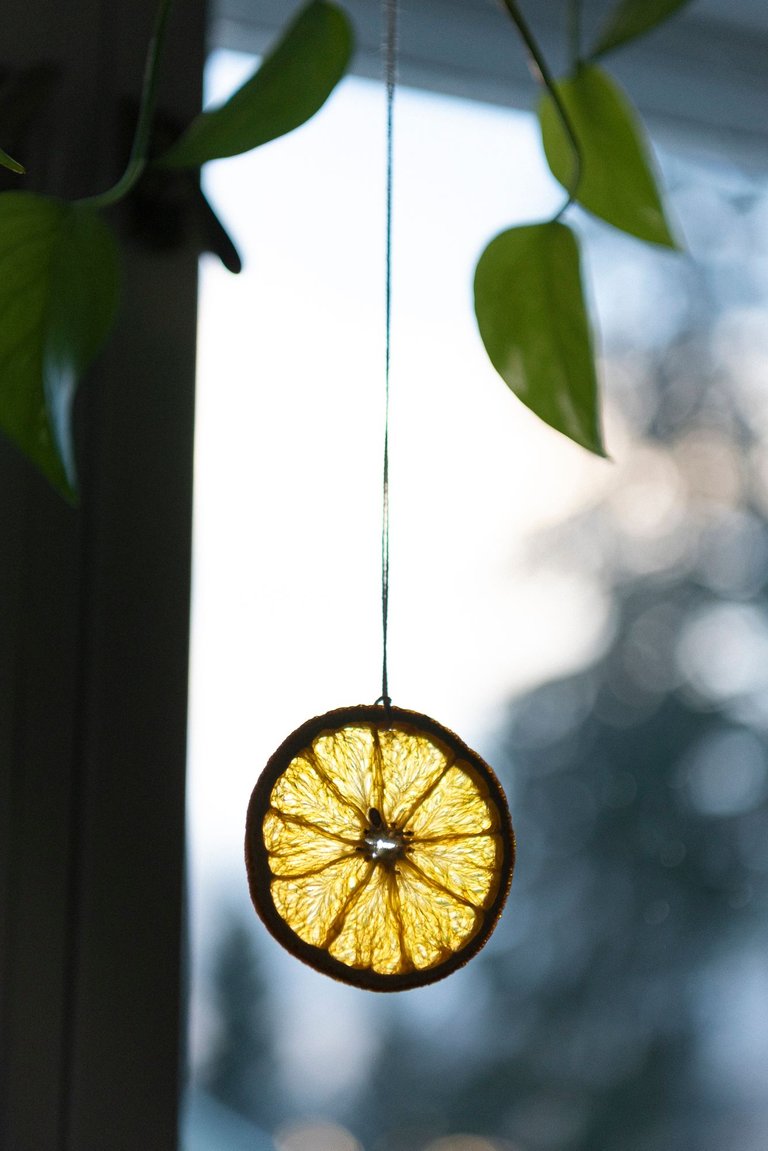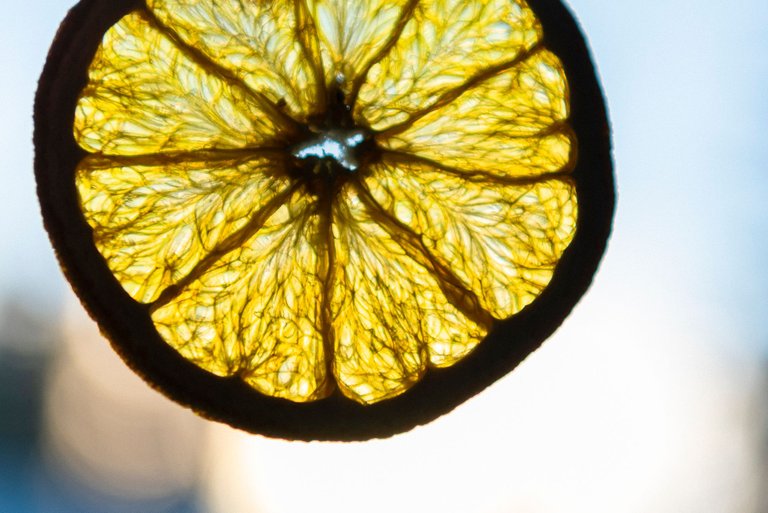 More hands on craft was to make gingerbread houses. I made a dough used for the cookies but made it harder and omitted the baking soda from the recipe so the pieces would hold their shape better.
I am not very patient nor good at making gingerbread houses but I think they really don't need to be perfect. I trialled my dough by making tiny houses and used royal icing for the piping. I think they are pretty cute even though I only dabbled with the decor.
I still have plenty of dough left and I'll make one bigger house (using an Ikea mold because I'm lazyyyy) and more smaller ones if there are leftovers. I might sacrifice some candies for the bigger house but I won't waste too much resources on there because they are purely for decor and not for eating.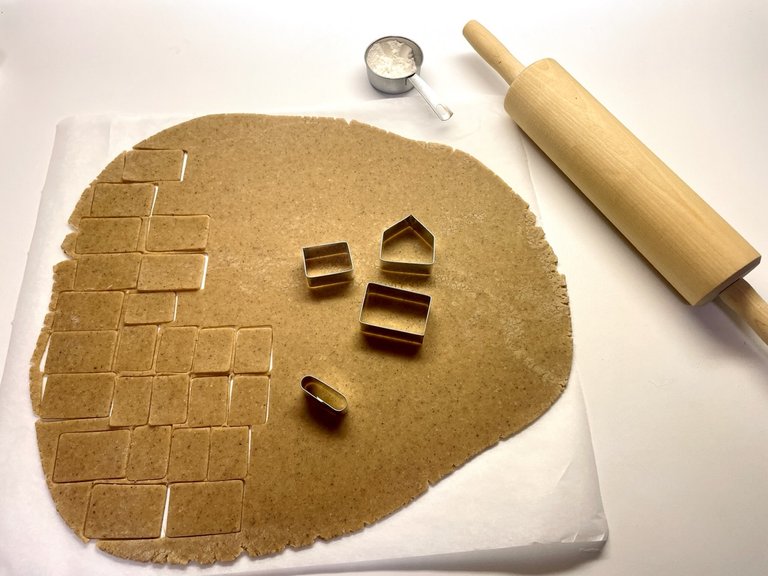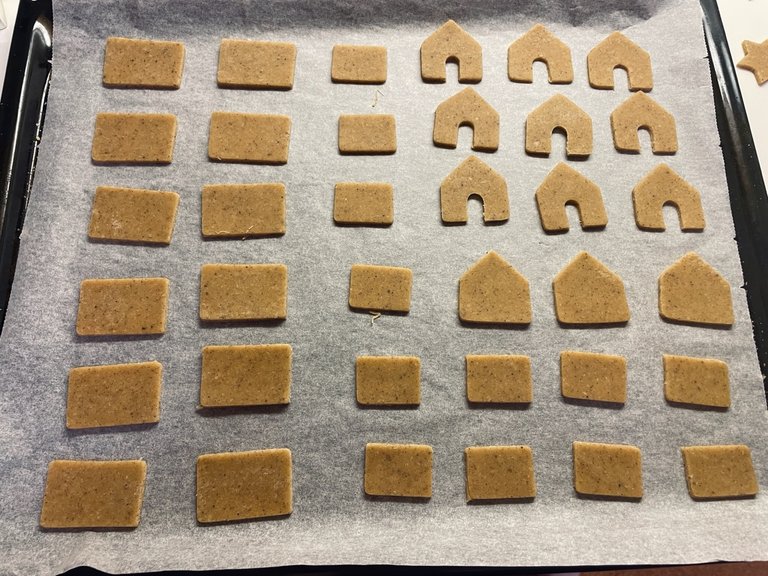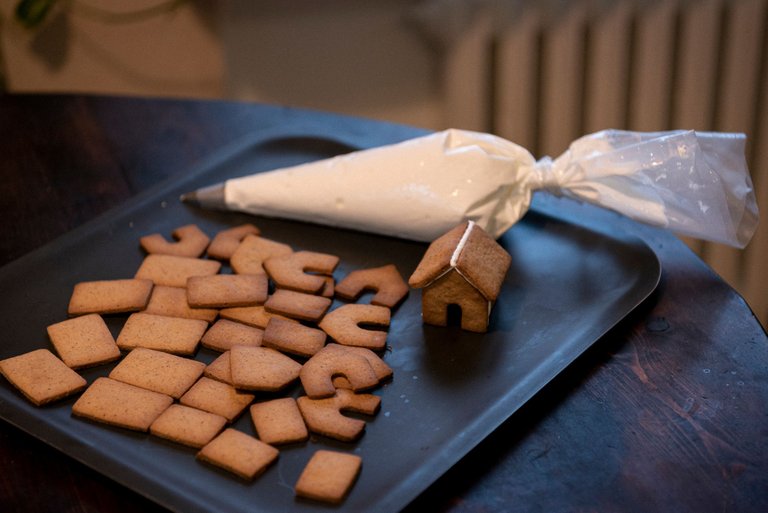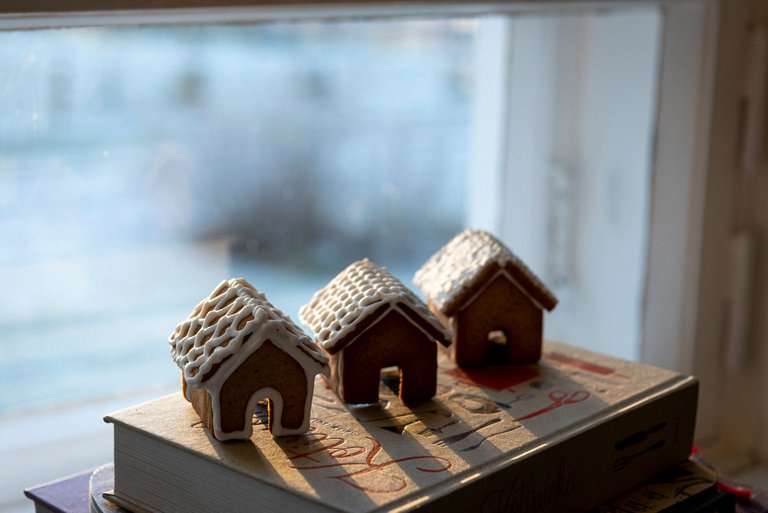 I still have conifer tree brances, cinnamon sticks, star anise and candles on my list of things to get for Christmas decor, and if I have time I could knit some traditional Christmas baubles. Oh and I definitely need to make ice lantherns now that it seems like the temperatures are starting to stay below zero consistantly.
Are you a Christmas person or would you rather we get rid of the whole celebration?
---
---