Learning Hieroglyphs
Another day, another new knitting project, and another chance to learn.
I've been dreaming about a perfect classic thick cableknit sweater and as with many things if you want it done right, you gotta do it yourself. Kind regards, A Perfectionist.
A while back I saw the most gorgeous sweater designed by My Favourite Things Knitwear and I immediately bought the pattern. Now that I finally finished my mega long cardigan, I get to start the cableknit sweater of my dreams.
I have knit some cables on socks and whatnot, but usually just one row in the middle and not a complete pattern with multible different ones. What I'm trying to say is that I've never seen a chart with cables so while the technique itself is familiar, the instructions weren't.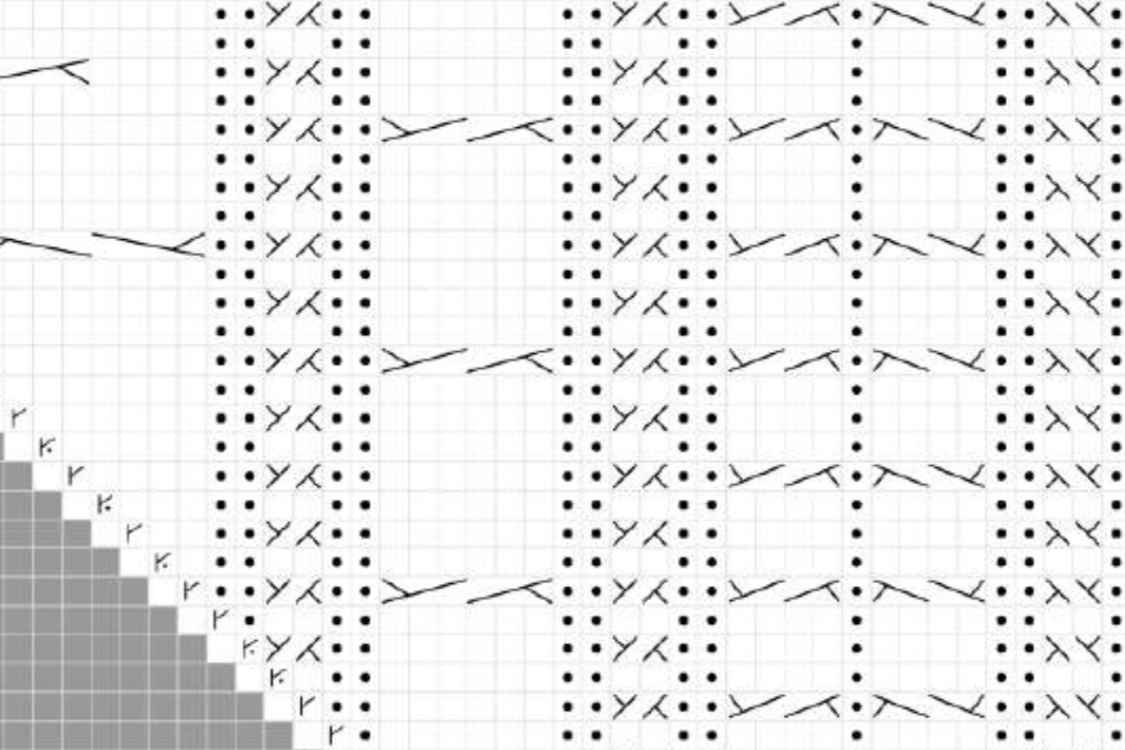 Here's a little snippet of what a cableknit pattern chart looks like, hieroglyphs I tell ya! It looked very daunting at first, especially because there is so much information crammed into one page so all the squares are actually super small on paper.
After a few rows when you start to see the different cables form, it was actually quite easy and not annoying at all. When I got into it I found myself mostly just looking at the start and end of the row to make sure my increases go the right way and have a quick clance at what cables to cross over at that row. This is a very enjoyable knit to do and I'm amazed at how fast it's progressing.
Below is three evenings worth of knitting, the upper back finished. I can't wait to continue with the upper front next, you already know this is my preferred weekend (read: everyday) activity.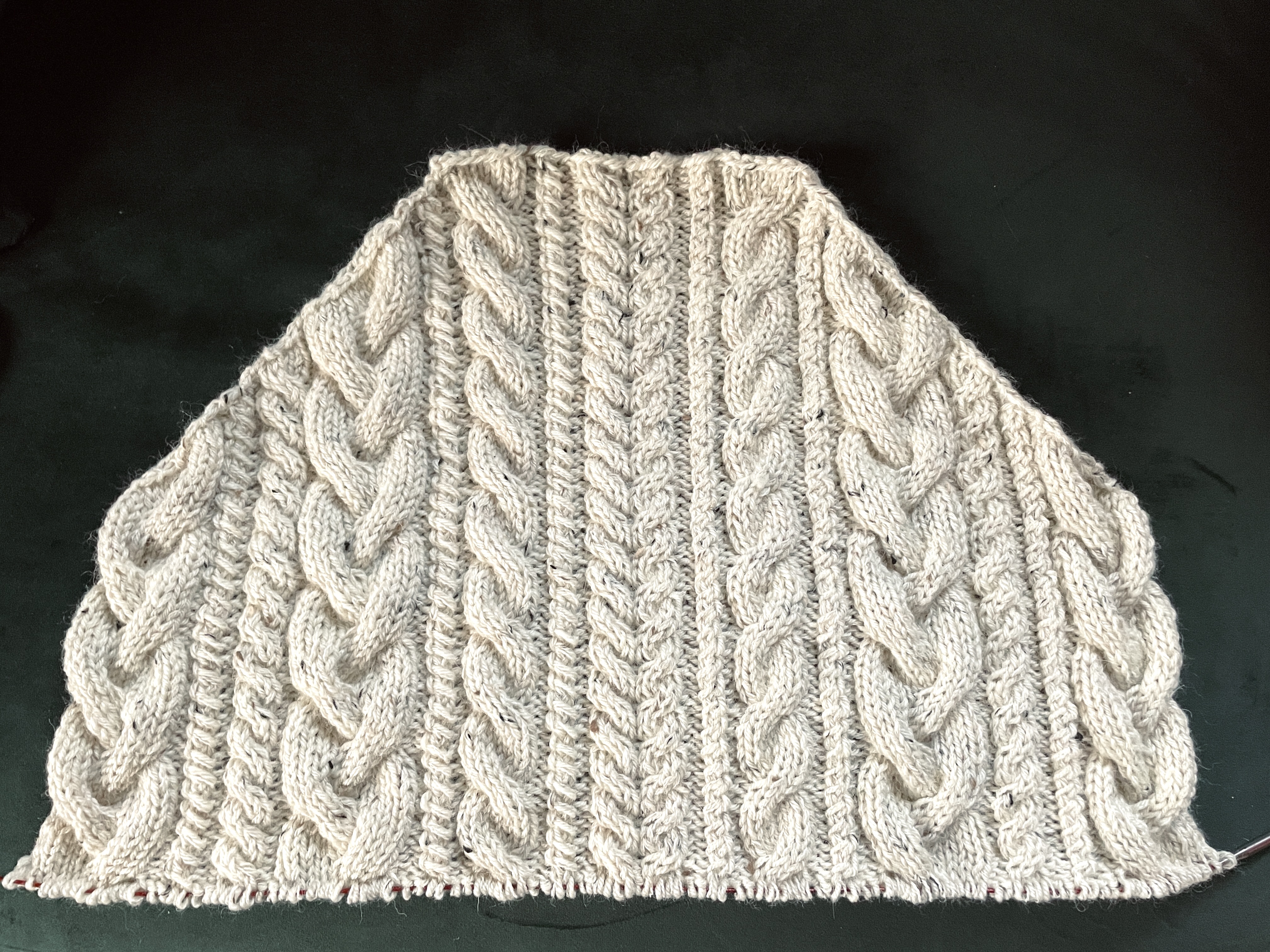 Fellow knitter, are you a fan of cables?
---
---