Gone Fishing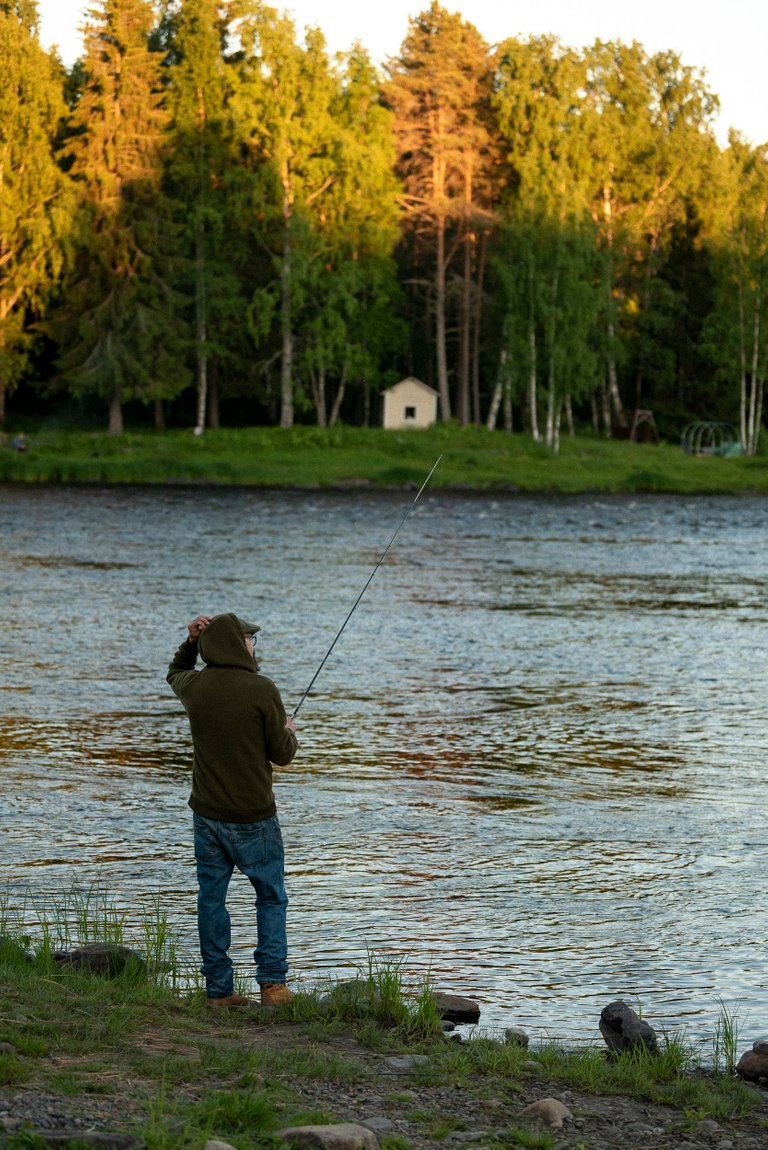 We are a pretty wild pair and while many people are out on festivals or gathered in cottages with all their friends and family, we went fishing at night. Not the kind of activity they usually advertise for a Midsummer's Eve.
I don't fish but I wanted to tag along so I can take some pictures. Though this is not the best spot as the sun sets behind us and the trees shadowed us. It was after 11pm but you can see how light it was and the sun was clearly still up because it hit the trees on the other side of the river.
The man caught a Northern Pike but it was on the smaller side so we didn't bother taking it home.
Edit: My man just came home from another fishing trip, now with a bigger Pike so we're having pan fried fish filet for late dinner.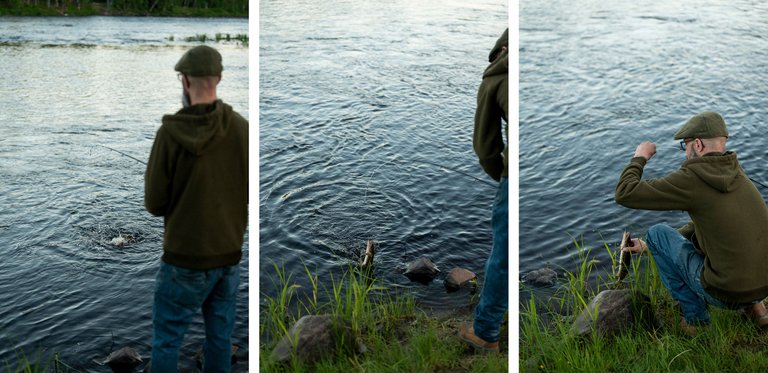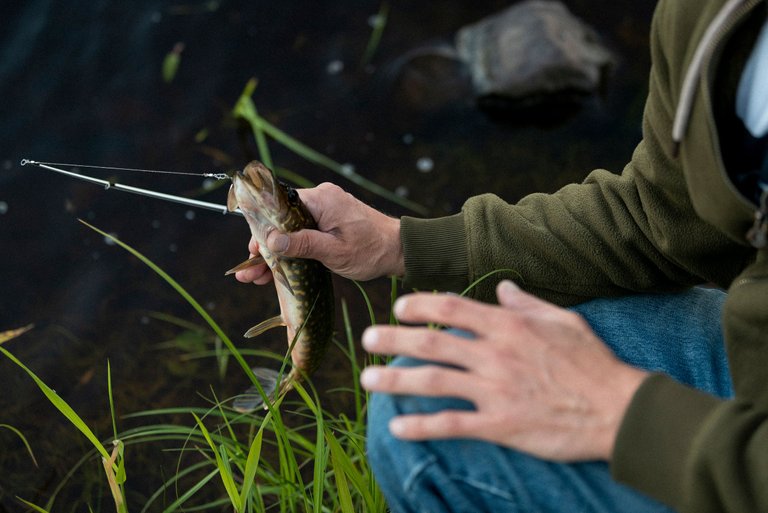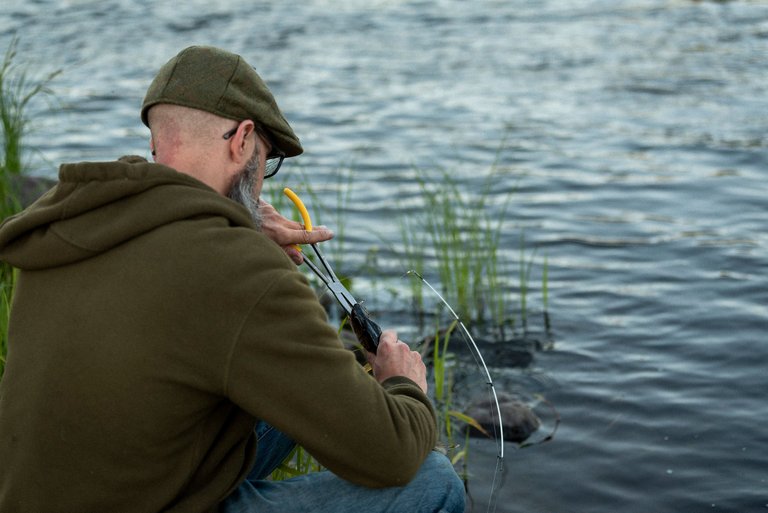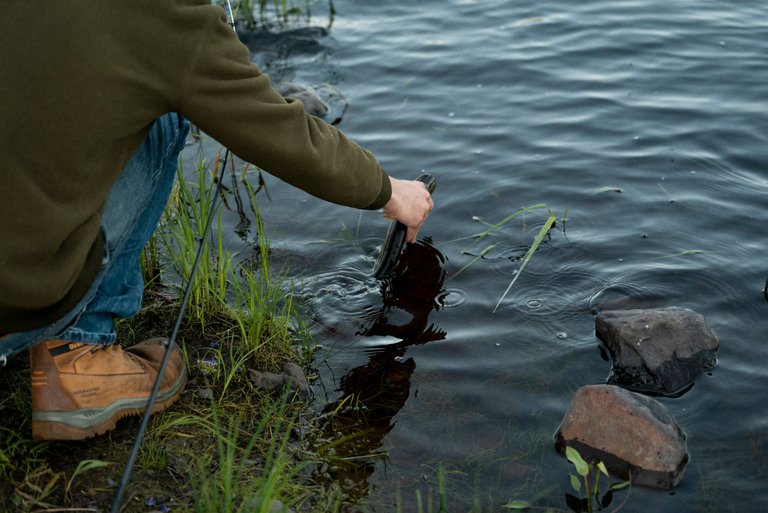 Part two of this Animal Planet is a little group of hardworking sheep that have a summer enclosure on the riverside. They were quite a lot more lively at nighttime than during the hot day I last saw them, strolling about and eating weeds.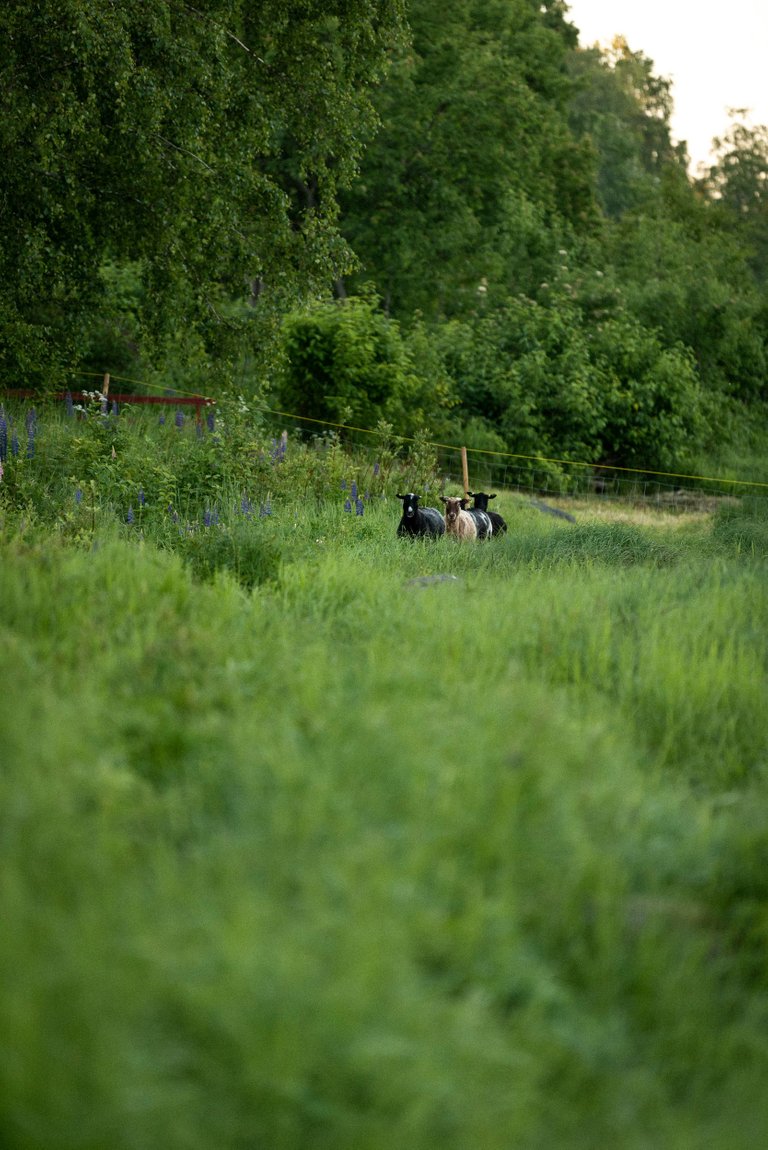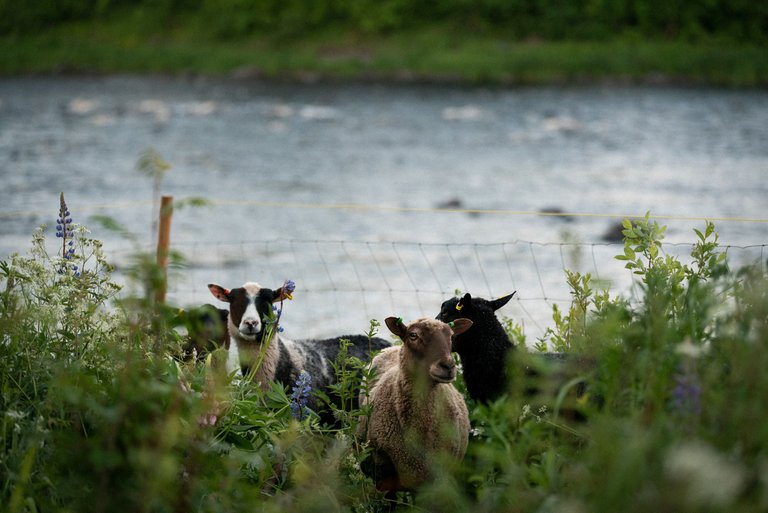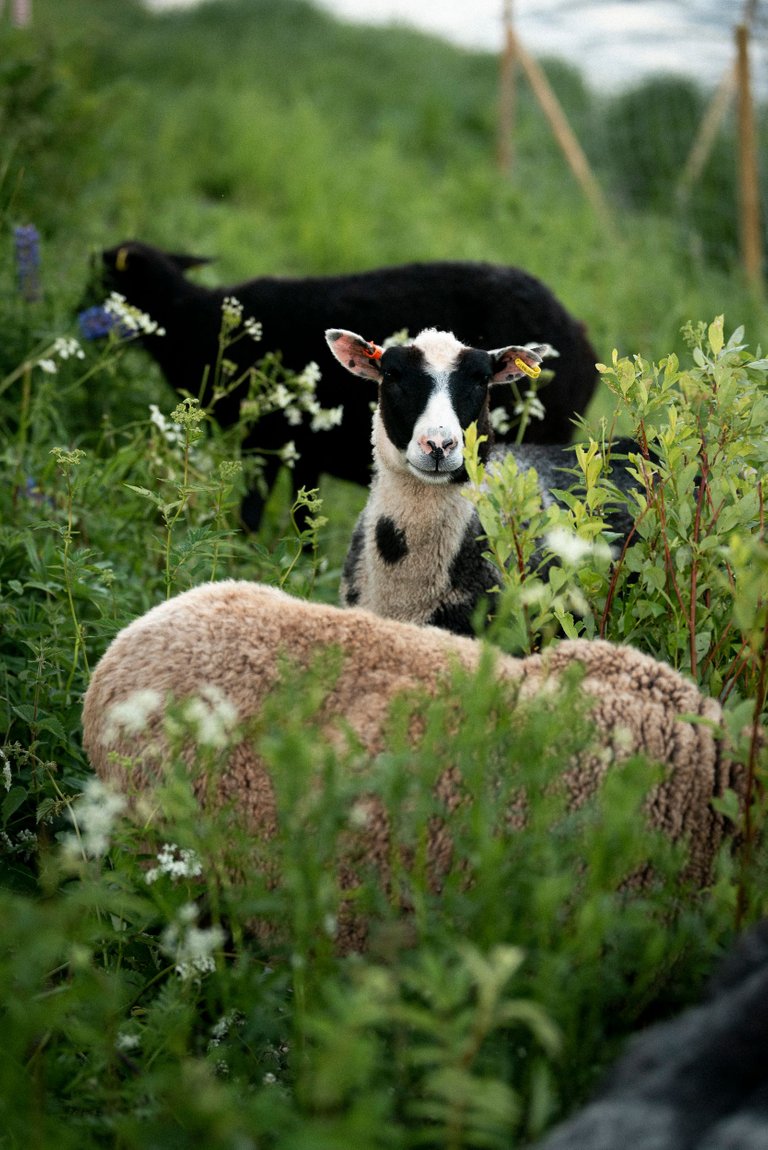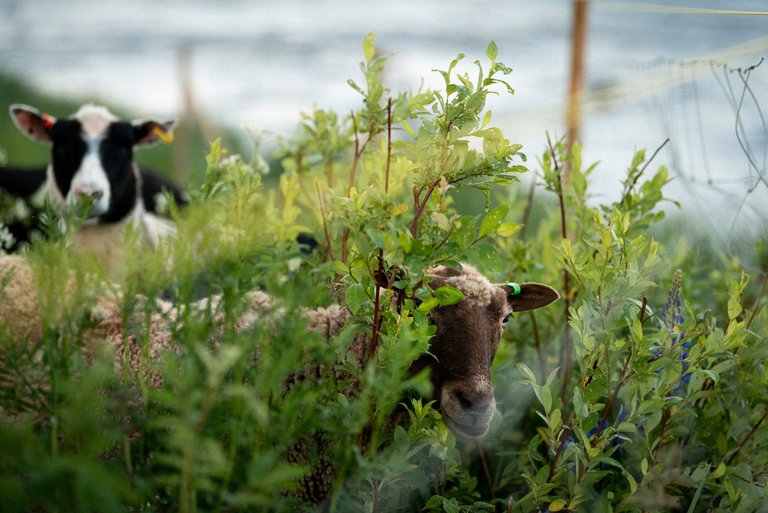 ---
---