Fancy Friday
Cake and sparkling wine please and thank you!


Friday, what a wonderful excuse to celebrate life and whatnot.
I've been doing some cake prepping and planning for an upcoming dinner we're hosting and on the side I made a mini chocolate cake. I was trying out a table setting so I left out the white tablecloth which immediately elevated the dining area along with the candelabra.
There's been a bottle of Cava in the fridge for a long time so why not have a delicious fancy Friday evening fun.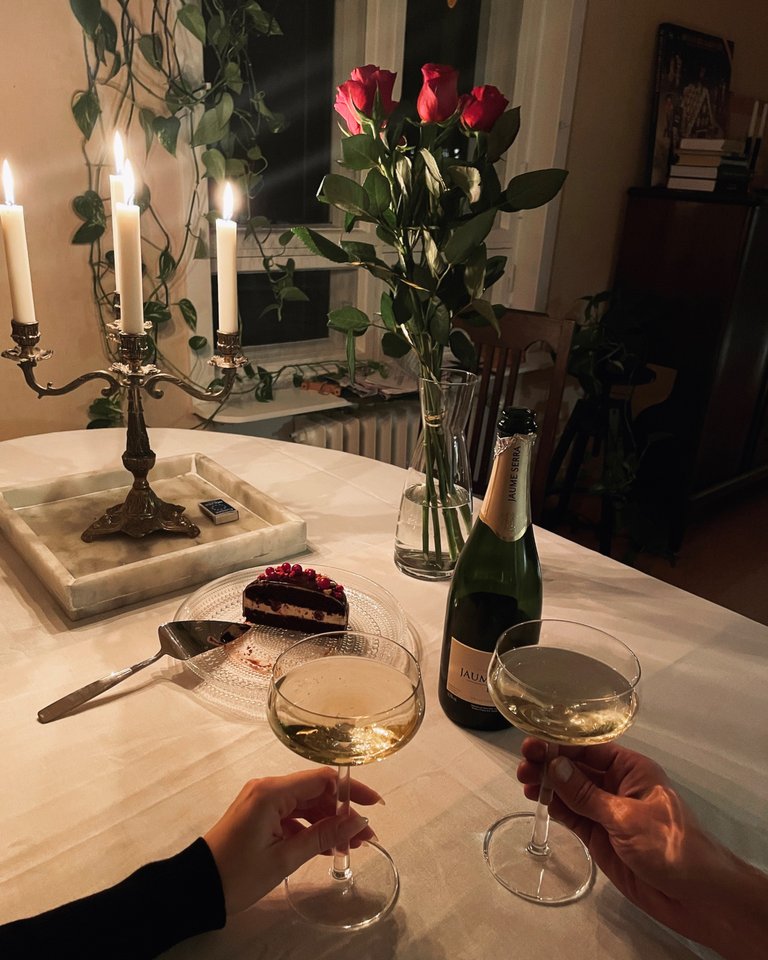 He brought roses and I put on heels, I say it's a win-win.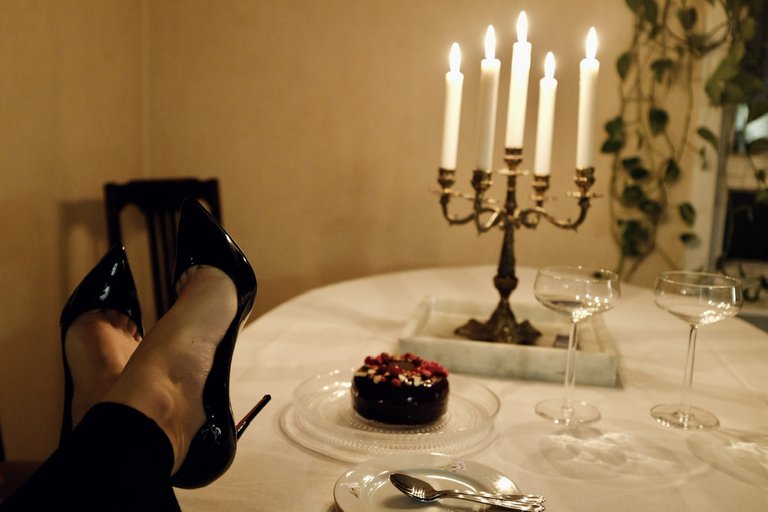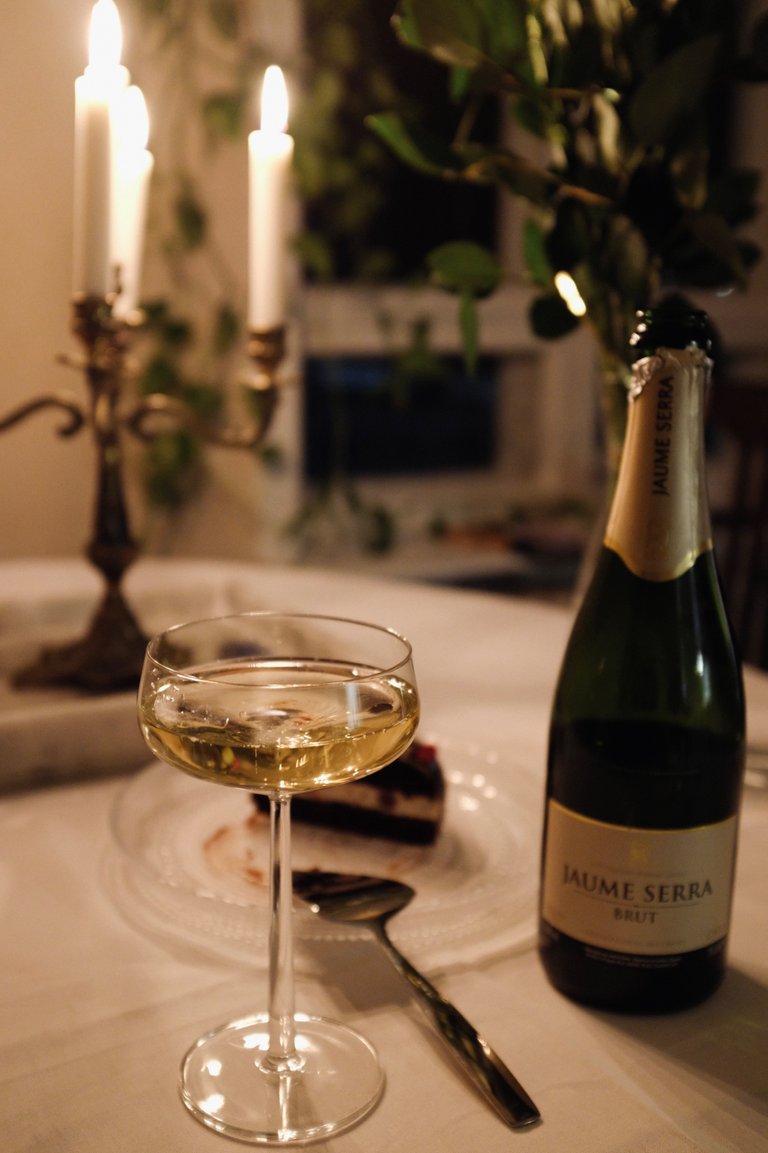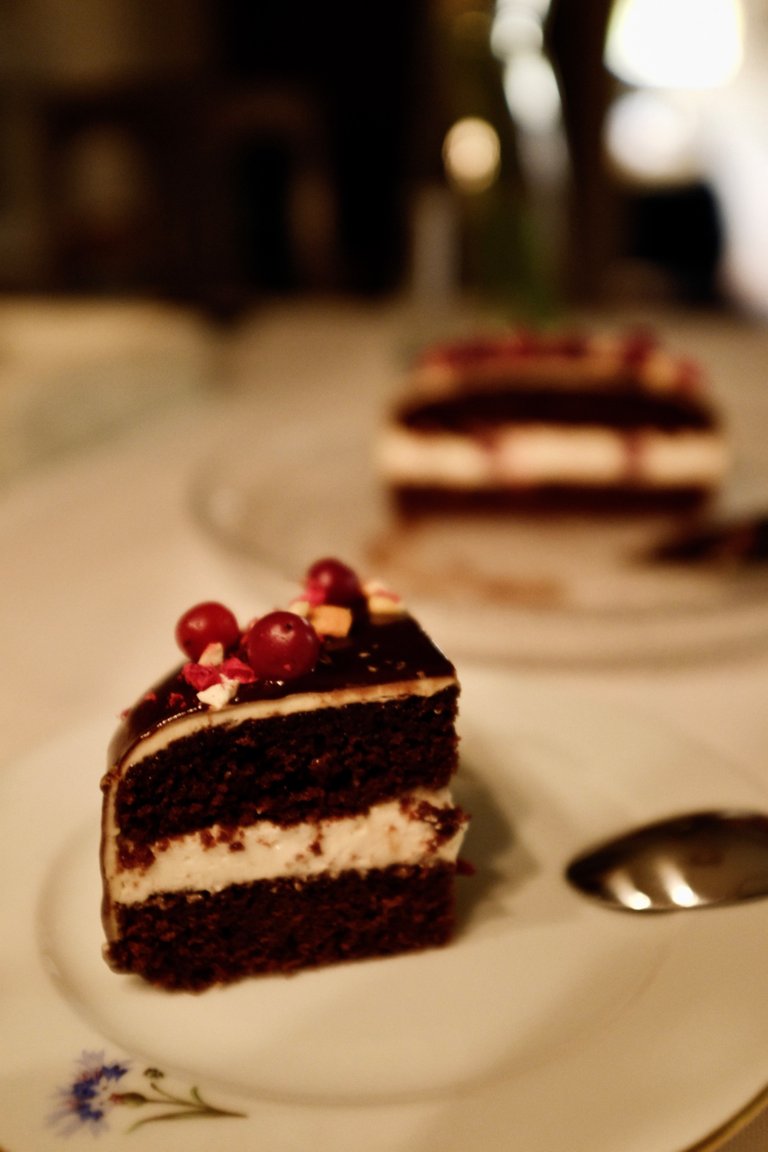 ---
---