And Suddenly It's Summer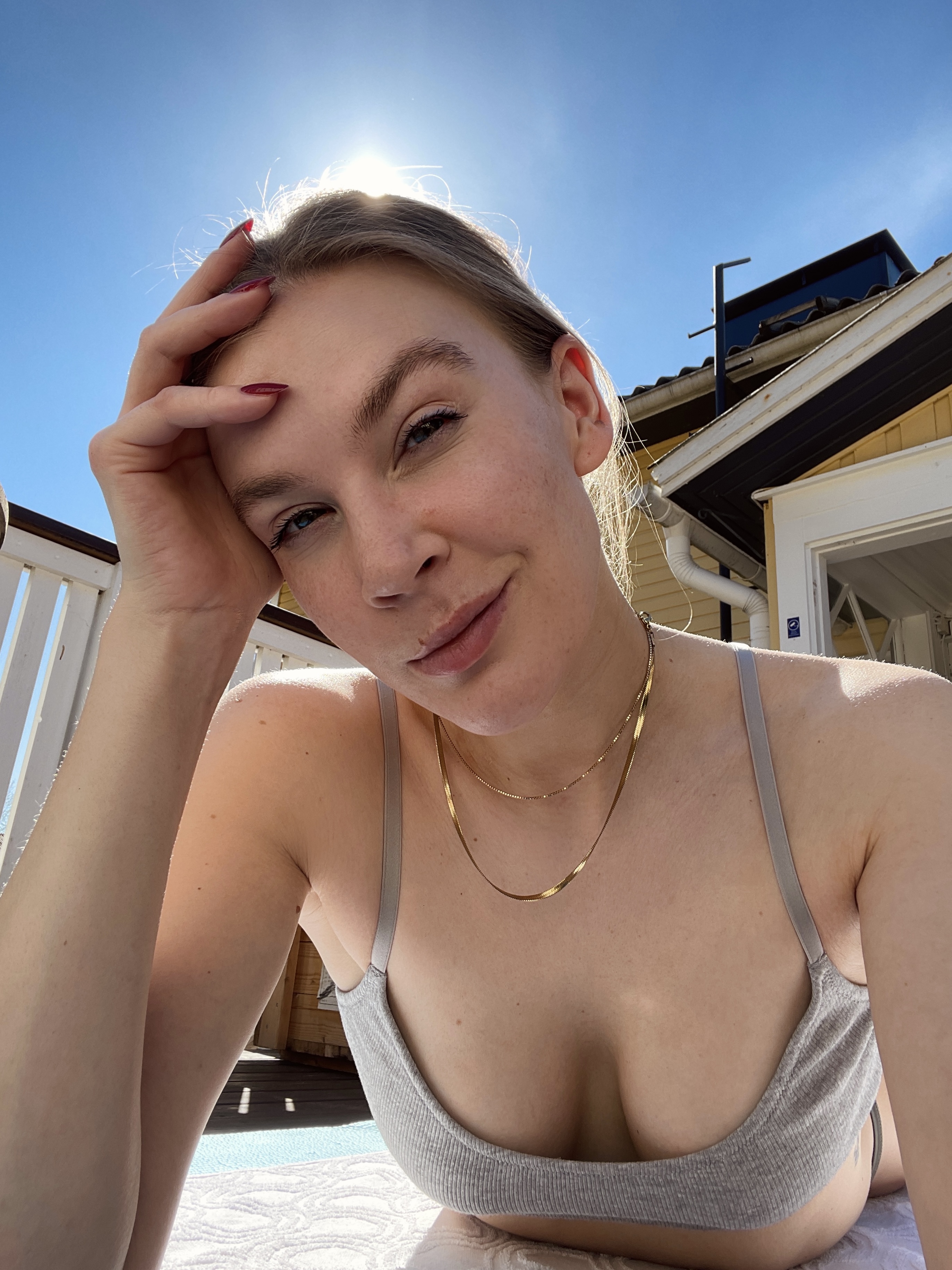 First day of sunbathing this summer!
We were having morning coffee on the porch when it suddenly started to feel like it's actually really warm. I was carefully optimistic and stripped down to my underwear and fetched a yoga mat to lay on.
It was deceptively hot when laying on the porch that protected me from the wind. Temperature around me was over 30 degrees Celsius for a few hours, while in the shade the actual temperature is only 14 degrees.
I was so happy to get a few hours of sun after a long winter. My vitamin D deficient body is springing back to life and health for sure with weather like this.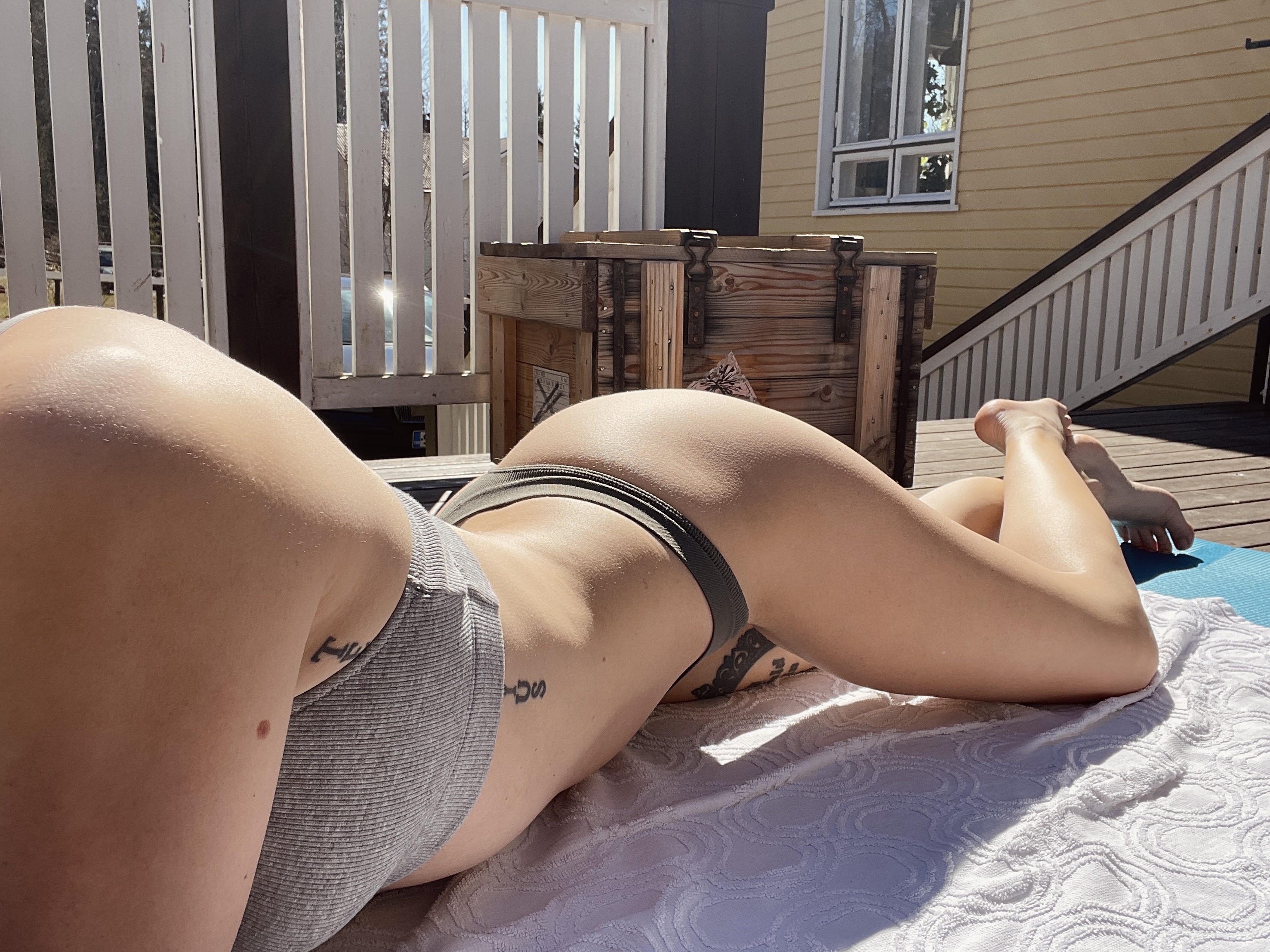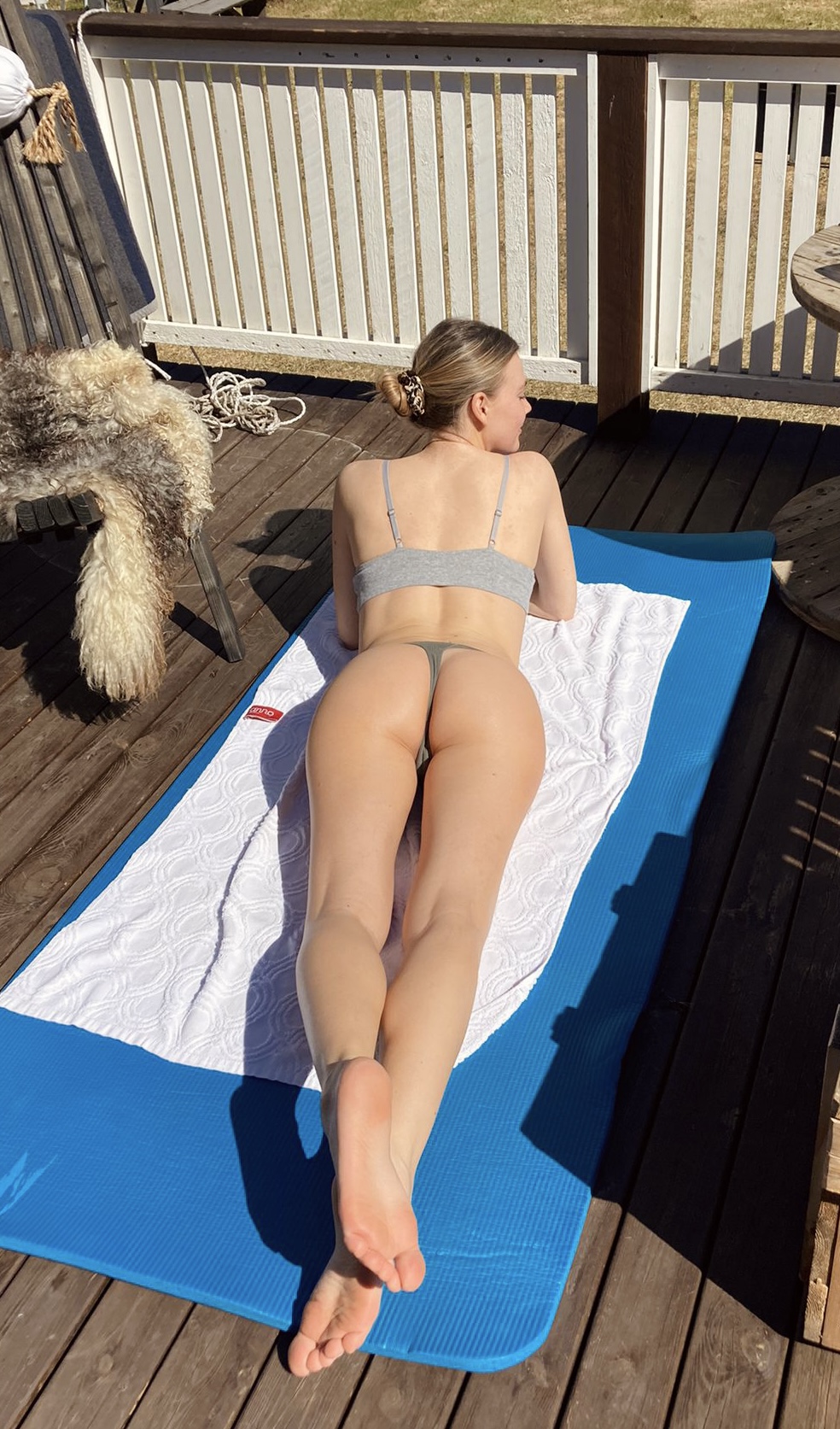 You may express your gratitude to my man for taking this picture and letting me show it to you. He knows my angles well.
---
---