Wednesday Walk - Reflections

Gearing up for the second set of photos in my Wednesday Walk series, we'll take you on my little hike down by the river.
The theme of this post turned out to be the reflections I saw in everyday objects along the way. We've been blessed with wonderful weather lately which allowed me to compose some interesting shots.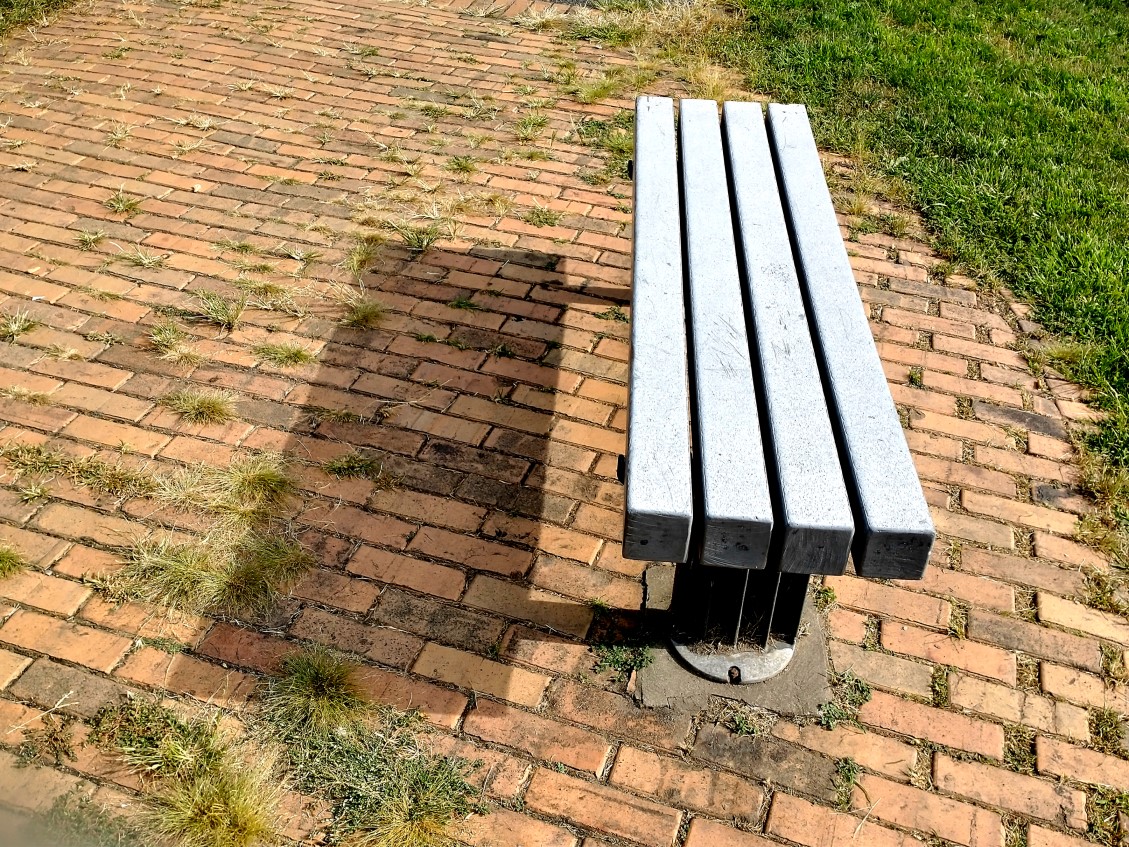 Near the river is a thoughtful little bench seemingly lost in contemplation.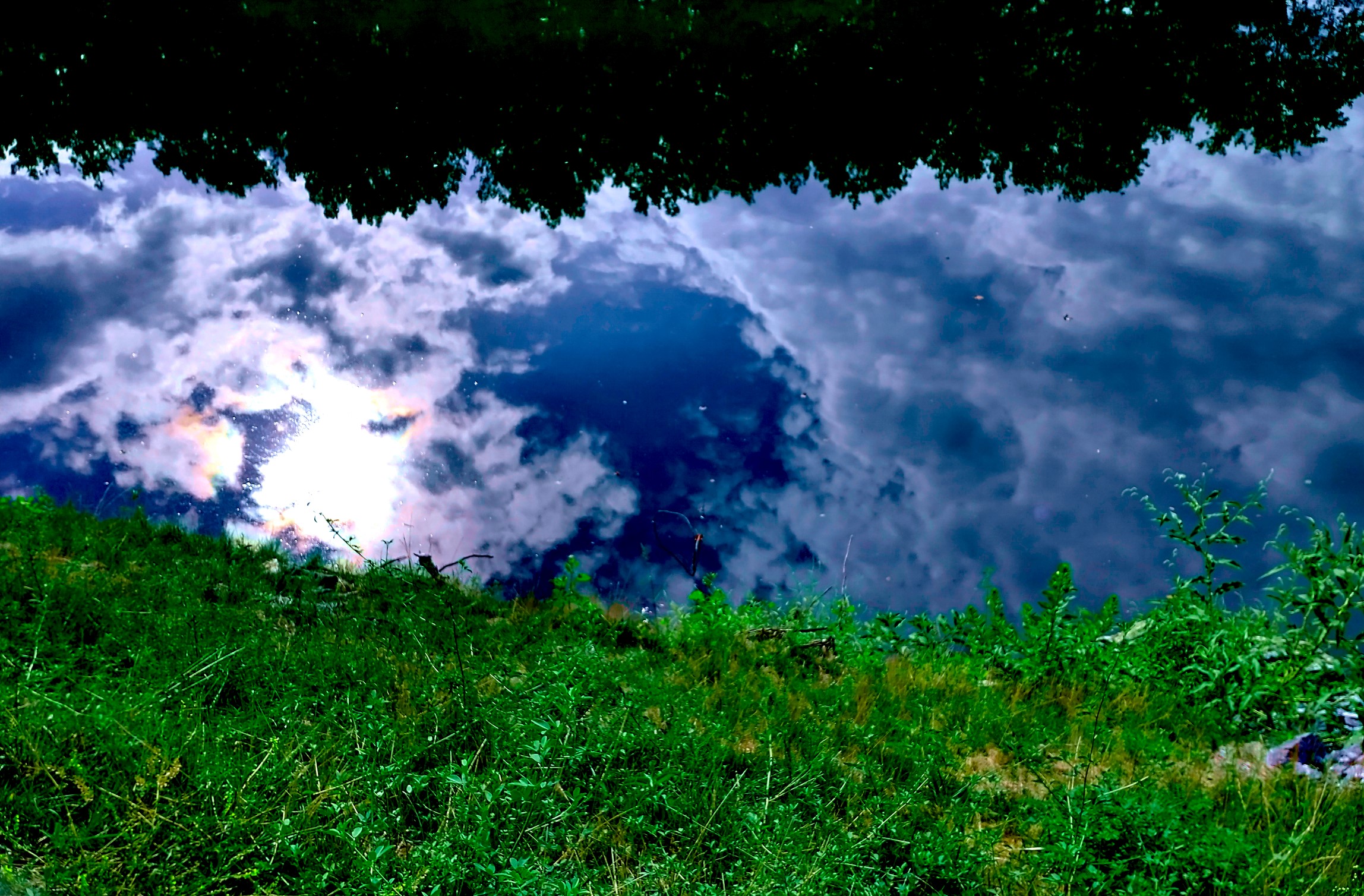 They've done some cleanup along the river bank, and what used to be a wild mini-jungle, has been cleared out so we can enjoy the view. The reflection of the sky was amazing. With a little imagination, the river almost seems to be smiling with us.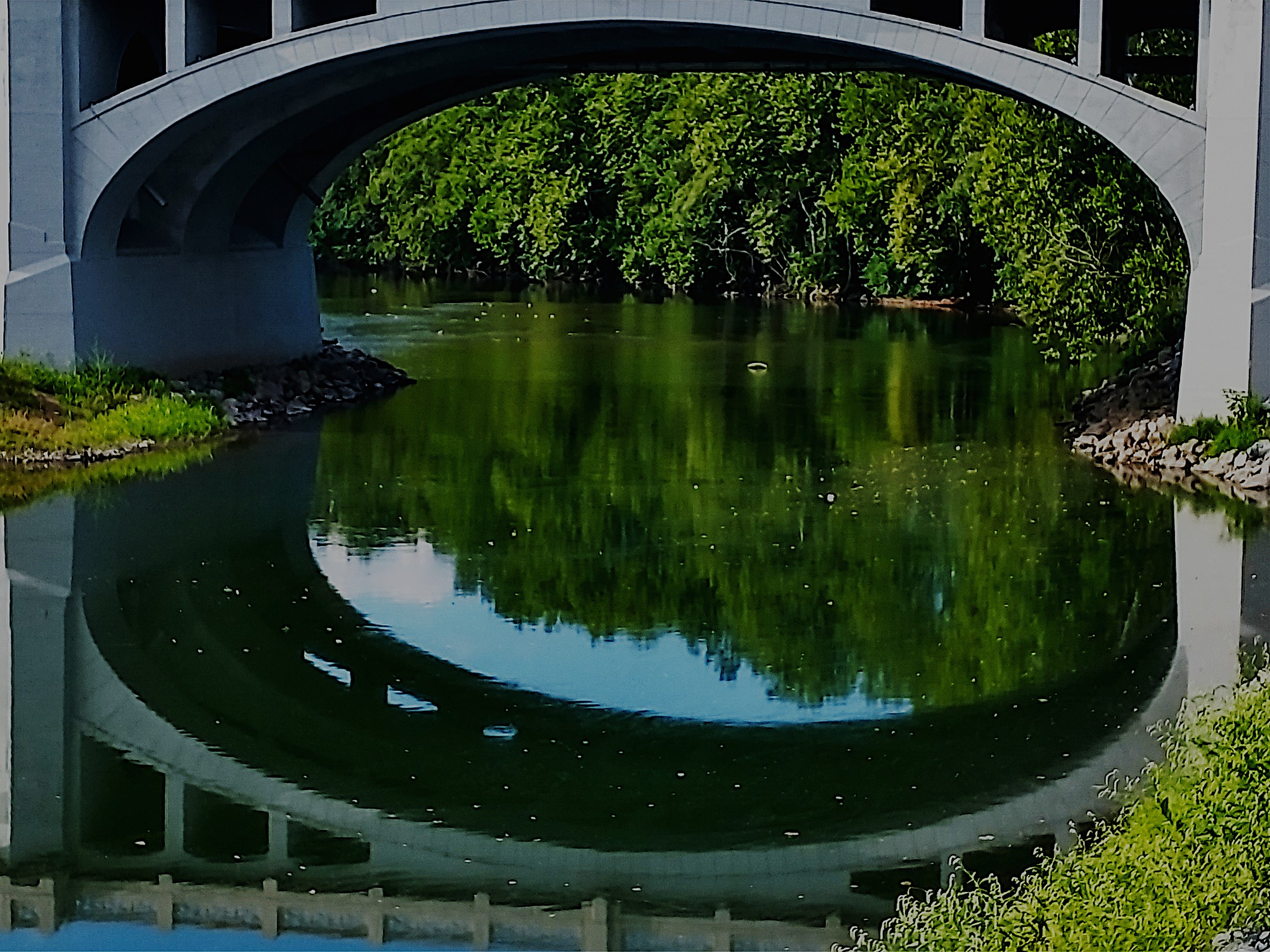 While our river isn't a large one like the Mississippi, I did find a spot where one of the arches formed a duplicate of itself in the water.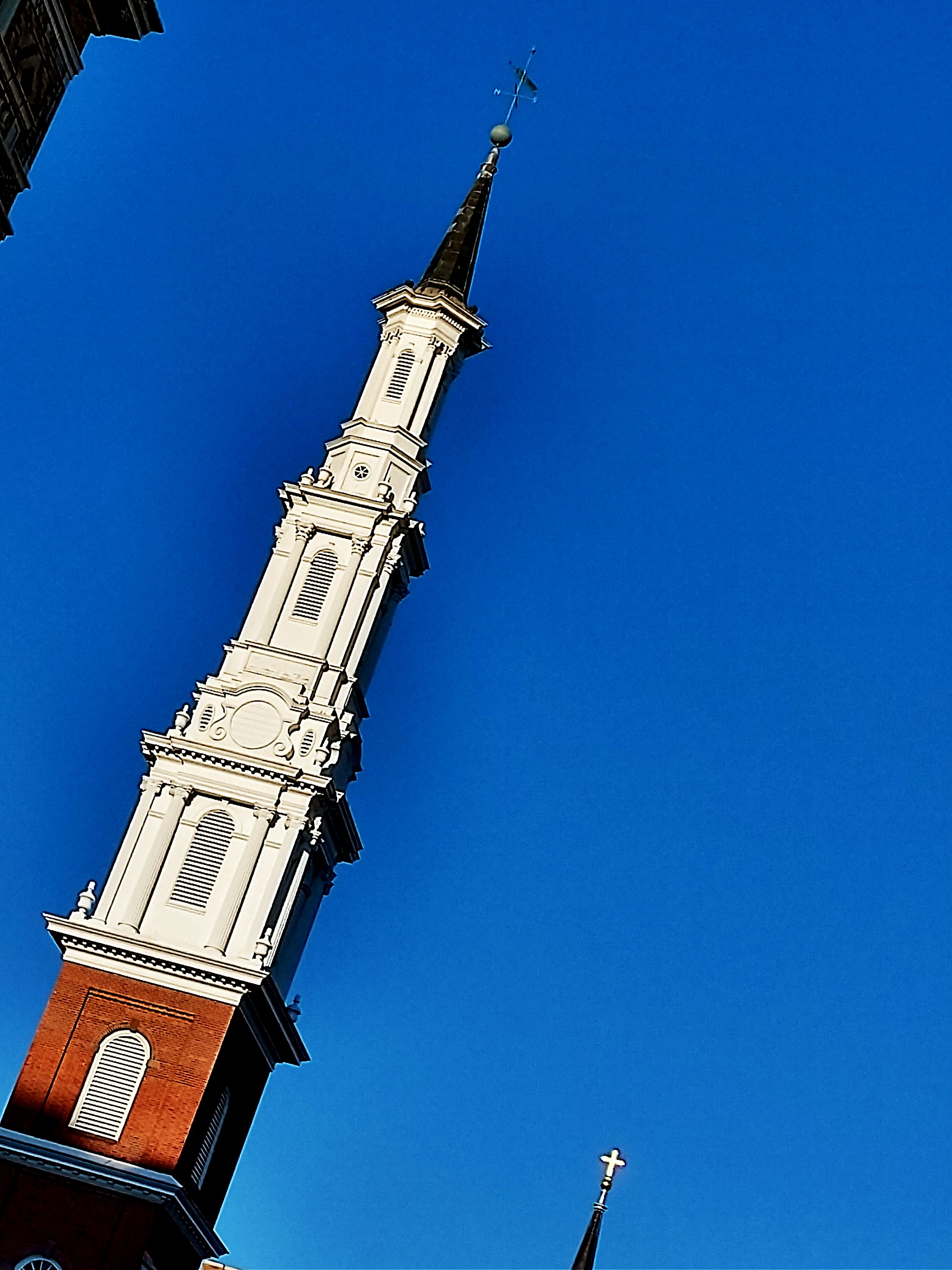 The steeple of what I consider to be the most beautiful church in the city, seems to reach for the sky with the golden cross of another church steeple.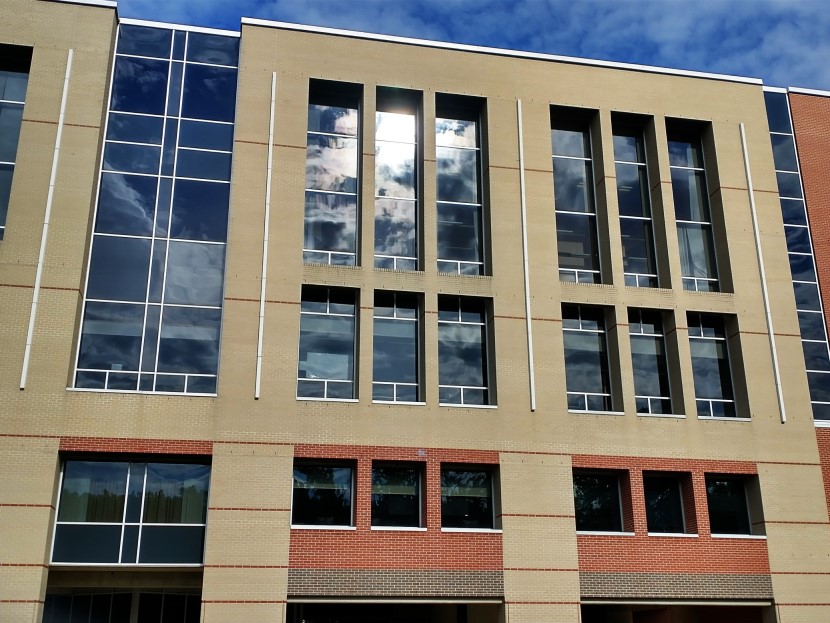 The tinted windows of this building gives the effect of being just a facade with the clouds and sky right on the other side...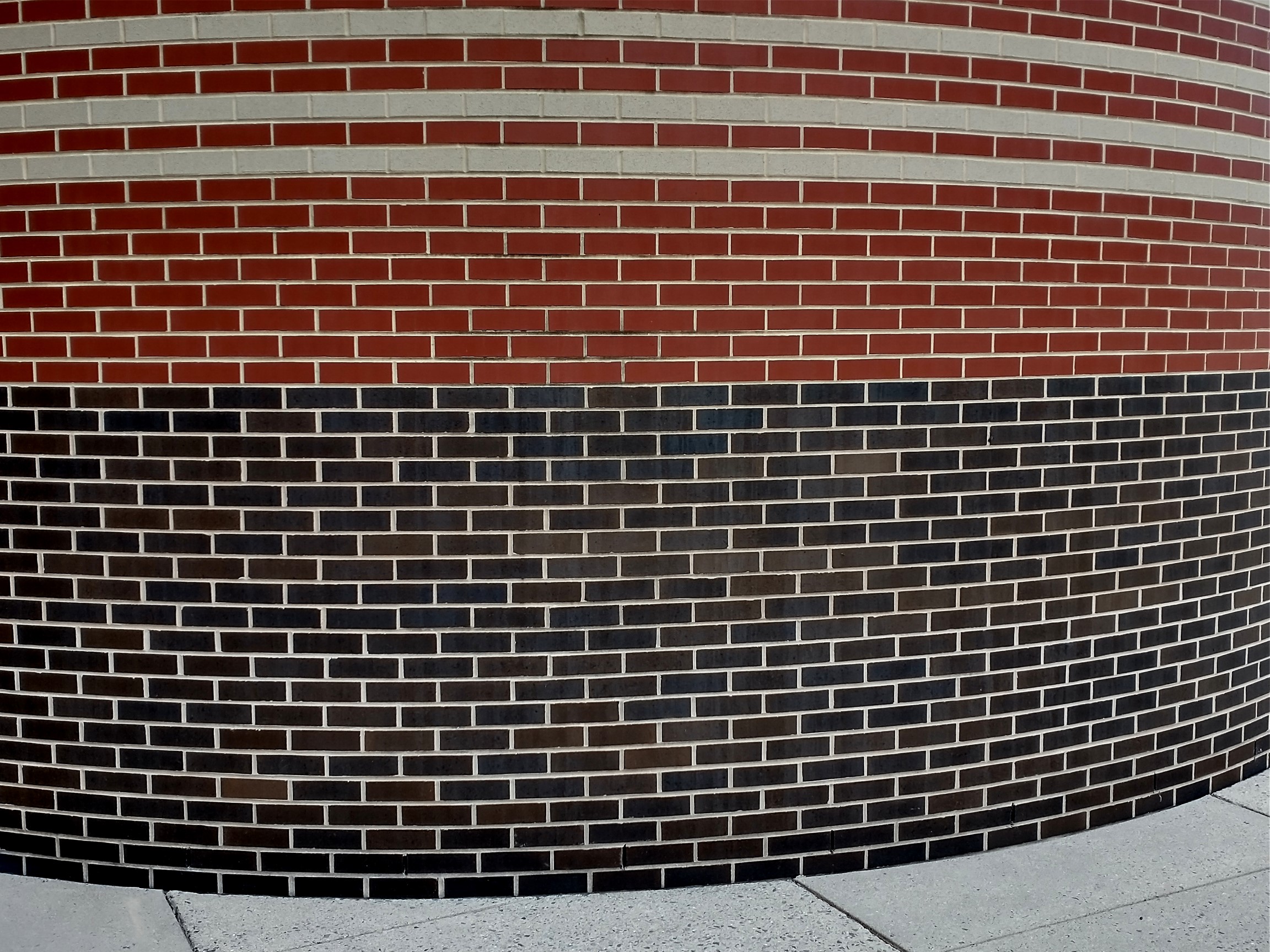 These bricks were stunning up close and the stripes fortell a secret to be revealed in the next photo.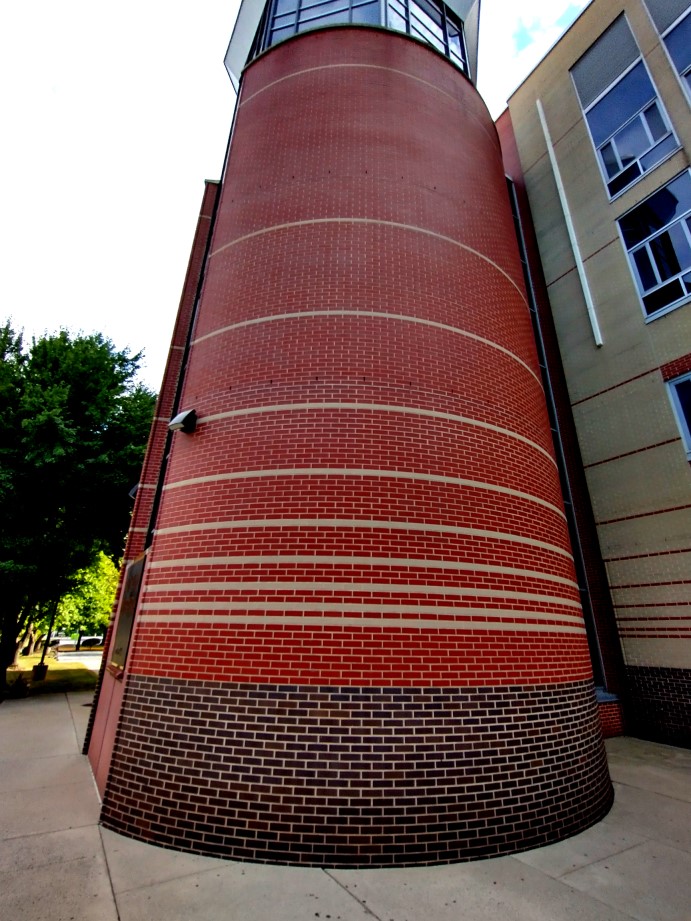 Can you guess the signifigance of the stripes formed by the bricks in this tower? Turns out they represent the
Fibonacci sequence of numbers
that the builders carefully laid when constructing this tower! You count the red bricks between the lines. 1,1,2,3,5,8...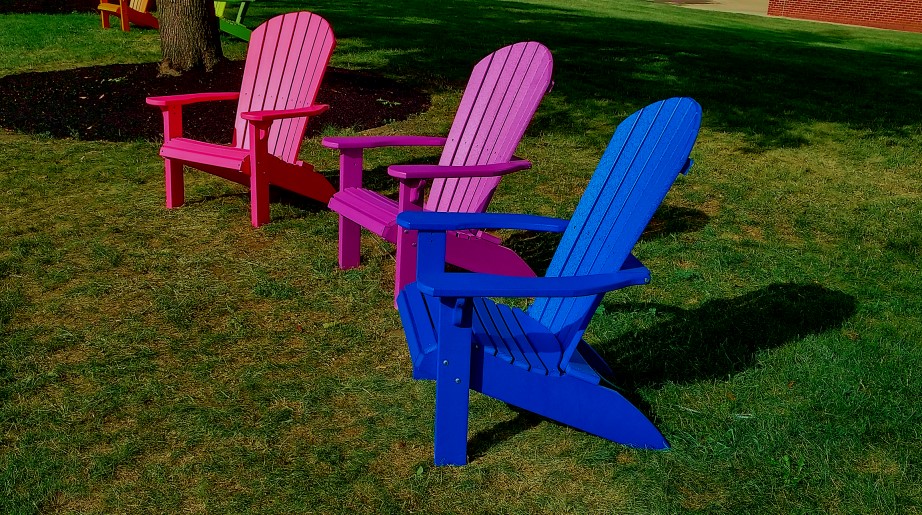 They recently placed these colorful chairs in the shady areas along the path. All the better to view the river with.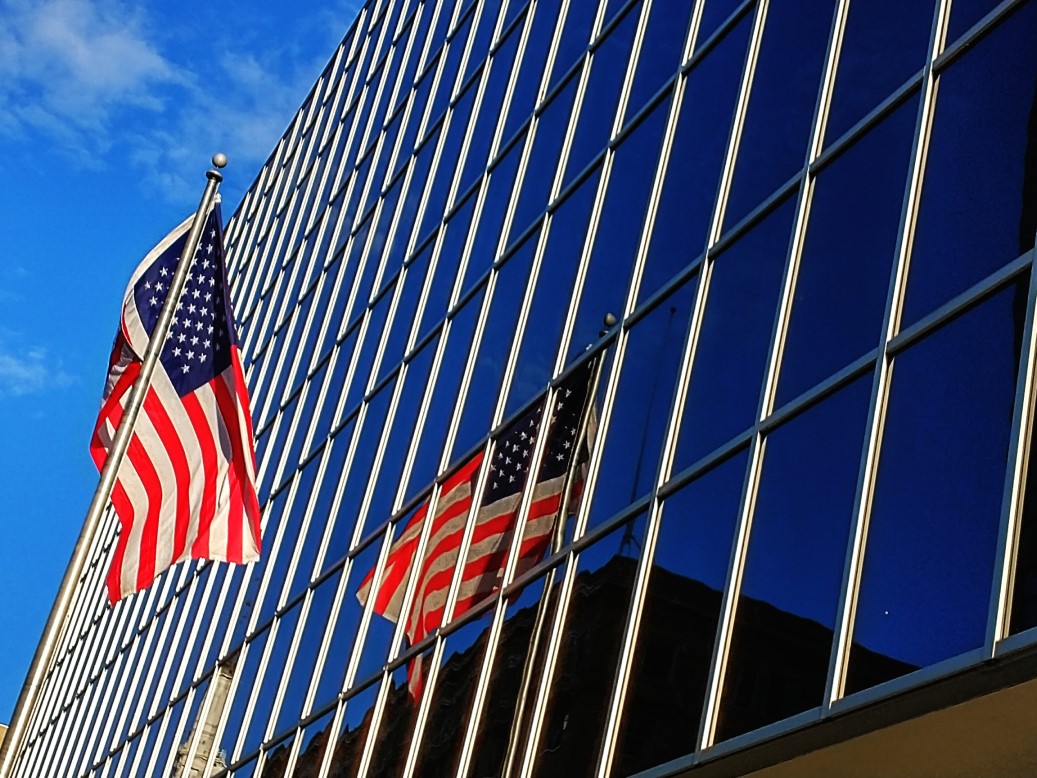 I love my country and couldn't help but snag a picture of one of the many American flags located throughout the city. This one is admiring its reflection in the mirror-like panes of glass.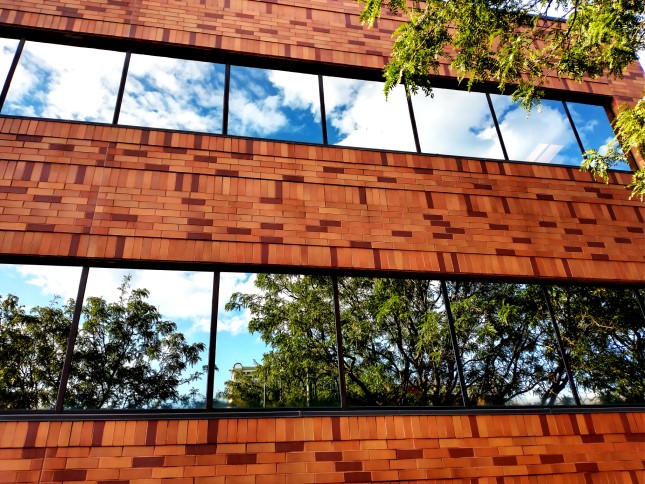 At the conclusion of my walk I passed the final reflection of the day with more colorful bricks but no secret code this time. The trees and the clouds are framed in a beautiful way to top off an incredible day. :)
If you found value in this post, please upvote and reblog
Please check out my recent posts:
---
Image Credit: [1] Created with Canva, all other images by @EverNoticeThat
---
---
---