Small Business Turnaround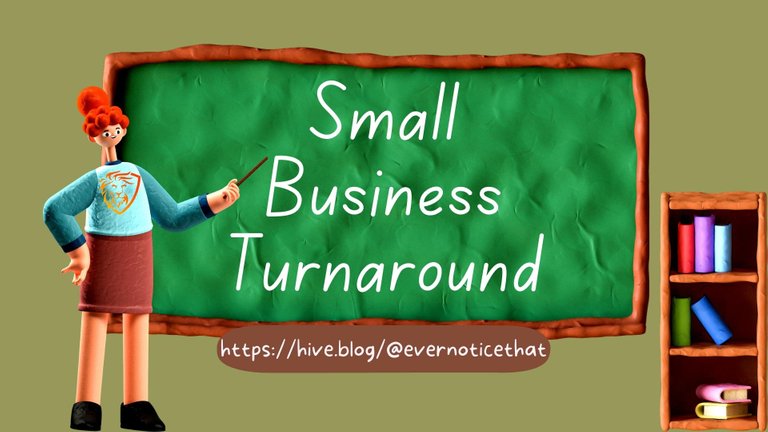 Went to the local convenience store that I blogged about in Are You Minding Your Business?, and my what a difference a day makes! They've really made a difference in this small business turnaround. They have all of the new shelving up, and instead of being able to look down on the top of the shelves, they've now run them above head level.
This has the benefit of more than doubling the amount of product they're able to carry providing more choice for the shopper. It's something I had suggested to the prior owners to no avail, but the new guys seem to be built of different stuff.
As I shared in the other post about this store, I tried over the years to prod management to make changes that would unlock the potential of the unit. Blessed with a prime location, they squandered the opportunity they had, and have now been forced to cut their losses and run.
Old Location, New Business
The new guys are spending some money on renovation, and the new changes are already apparent. Items in the cooler are now nice and cold instead of being lukewarm because they lacked the funds to keep product at the proper temps. Expired items have been removed, and the shelves are now packed with a full variety of goods.
There are so many new products, that I might even be able to cut back on my Walmart runs. They've even lowered prices throughout the unit, as before, they would buy things at Walmart and mark them up because they'd lost their wholesale supplier. I mean, if there was a textbook example of how not to run a business, this was it.
People that had stayed away from that location for years are making tentative trips there to see if its worth giving them a second chance. After I spoke to the new staff yesterday, they seem committed to giving the community what it sorely needs.
We'll have to see though, as the old owners made the same promises when they bought the business. Time will tell, but I've already learned so much from this case study in business 101, that will help me to become a better entrepreneur myself. Change can be good and you can bet this is one small business turnaround that I'll be rooting for! :)
If you found this post informative, please leave an upvote and reblog
Please check out my recent posts:
---
Image Credit: [1] @EverNoticeThat Created with Canva
---
Posted Using LeoFinance Beta
---
---