🤗 Brief history of my return to the community // Breve historia de mi vuelta a la comunidad 💛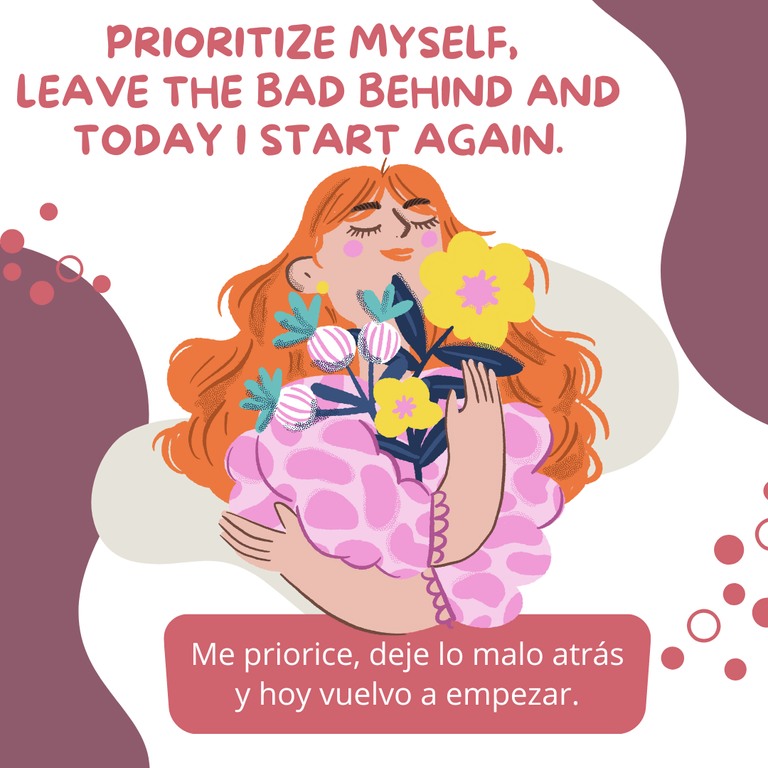 📸Imagen realizada por mi en Canva // Image made by me in Canva📸
Hello my dear Hive friends! I had not been here for a long time, the last time I had made a very angry and sad discharge because I had not been able to enter to study in a technical degree.
It turned out that I moved heaven and earth to enter and I did. I am already in my 1st year of technical training to be a Systems Analyst, which fills me with pride because it is a very important personal achievement for me at 30 years of age.😊
Hola mis queridos amigos de Hive! Hace mucho tiempo que no estaba por acá, la última vez había hecho un descargo muy enojada y triste porque no había podido entrar a estudiar en una tecnicatura.
Resulto ser que moví cielo y tierra para poder ingresar y lo logré. Ya voy por el 1er año de la tecnicatura para ser Analista de sistemas, lo cual me llena de orgullo porque es un logro personal muy importante para mí a mis 30 años


Before, I didn't have time to enter and tell a lot about my life, since most of my time was spent studying and working.
I worked for 4 years as a commerce employee in a health food establishment known in my country as "Dieteticas Tomy". Working in commerce means spending many hours away from home, but to be honest, that didn't bother me because I enjoyed what I did until recently, about 3 months ago, when they brought me some bad news..😱😣
Antes no tenía tiempo de poder ingresar y contar mucho sobre mi vida, ya que el mayor tiempo lo ocupaba en estudio y trabajo.
Trabajé 4 años como empleada de comercio en un local de comida saludable conocida en mi país como "Dieteticas Tomy". Trabajar en comercio implica estar muchas horas fuera de casa pero la verdad eso no me molestaba porque disfrutaba de lo que hacía hasta que hace poco, aproximadamente 3 meses, me vinieron con una mala noticia. 


The current owners were going to sell their goodwill but with their respective employees, which, despite my fears and speculations regarding my job position, left me a little calmer.
The worst came some time later when I met the new owner and her daughters. Although they were very kind and good to me on the first day, it didn't take long for them to show their true personality. I began to notice as the days went by, after talks and comments, that they didn't like me so much and that they didn't want me in there. They wanted me to go. They spoke to me badly, they always left the place dirty and then sent me to clean and other things that the truth is better to forget.
I had a very hard time these last few months, and the physical and mental exhaustion I was suffering was so much that I made the decision to resign. I was very afraid of what was going to happen, I came home crying, and I wondered, do I have to continue putting up with this just to have economic stability? Or should I prioritize my mental health? I gained strength and decided to leave that toxic environment in order to progress in my studies and advance in what I like.
Los actuales dueños iban a vender su fondo de comercio pero con sus respectivos empleados, lo cual, a pesar de mis miedos y especulaciones respecto de mi puesto laboral, me dejaba un poco mas tranquila.
Lo peor llegó tiempo después cuando conocí a la nueva dueña y a sus hijas. Si bien el primer día se mostraron muy amables y buenas conmigo, no tardaron mucho para mostrar su verdadera personalidad. Comencé a notar con el pasar de los días, tras charlas y comentarios, que no les caía tan bien y que no me querían ahí dentro. Querían que me vaya. Me hablaban mal, me dejaban el local siempre sucio para después mandarme a limpiar y demás cosas que la verdad mejor olvidar.
La pasé muy mal estos últimos meses, y fue tanto el agotamiento físico y mental que estuve padeciendo que tomé la decisión de renunciar. Tenía mucho miedo de lo que iba a pasar, volvía a casa llorando, y me preguntaba ¿Tengo que seguir aguantando esto solo por tener estabilidad económica? ¿O debería priorizar mi salud mental? Tomé fuerzas y decidí dejar ese ambiente toxico para poder progresar en mi estudios y avanzar en lo que me gusta.


That is why I am also returning to my blog today, to be able to distract myself, do what I like to write, and focus on the good things that the community has, which has always been filled with good vibes and wish people the best.
In times like today, surrounding yourself with good friends and acquaintances is what helps us in the midst of so much chaos. I understand and I want to believe that everything happens for a reason, and that fate wanted me to leave there to be able to be somewhere better. 💗
Es por eso que también hoy retomo mi blog, para poder distraerme,  hacer lo que me gusta que es escribir, y enfocarme en lo bueno que tiene la comunidad que siempre fue llenarse de buenas vibras y desearle lo mejor a la gente.

En tiempos como hoy rodearse de buenos amigos y conocidos es lo que nos ayuda en medio de tanto caos. Entiendo y quiero creer que todo pasa por algo, y que el destino quiso que yo me vaya de ahí para poder estar en otro lado mejor.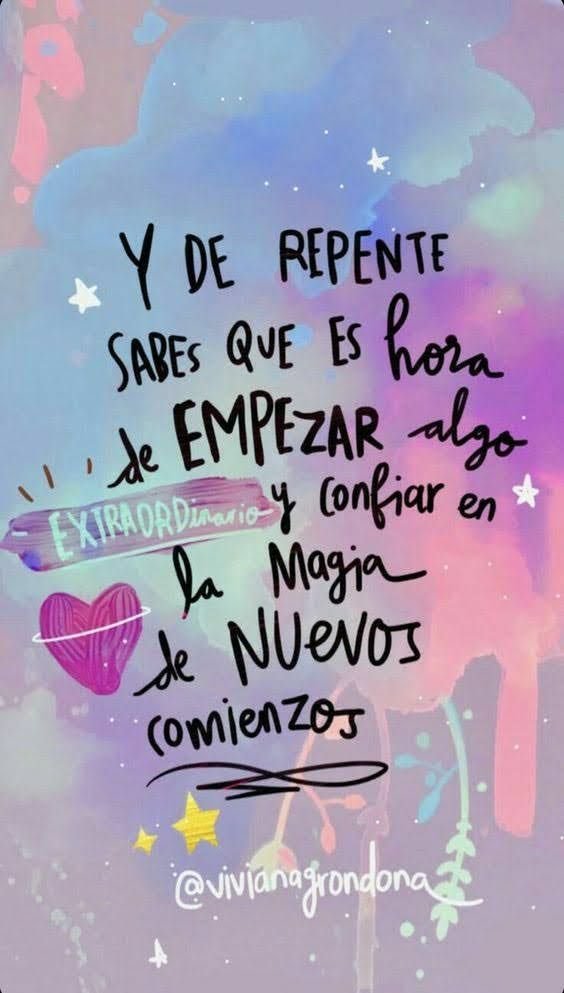 (📸 - https://ar.pinterest.com/pin/1030691064701779901/)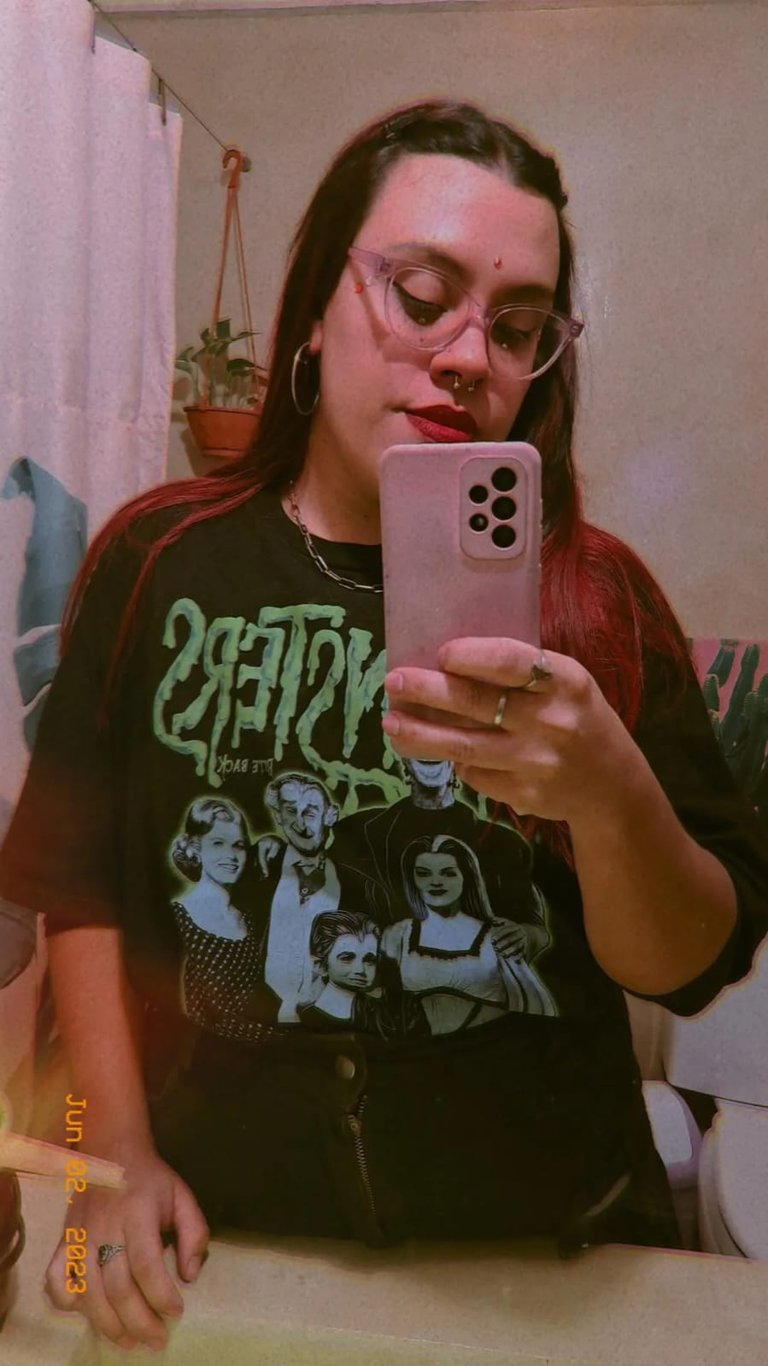 ✨Muchas gracias por leerme, y espero me acompañen en en este nuevo proceso.✨
Thank you very much for reading, and I hope you will join me in this new process.

---
---