REFLECTING THE ARRIVAL OF A NEW CHILD IN MY CULTURE
Going through the discord group, I came across this contest by Hive cross-culture and decided to participate because it's been a while I haven't participated in their contest and the topic was eye catchy to pass by and that got me thinking about the things we do to welcome the arrival of a new baby.
As the topic says, REFLECTING THE ARRIVAL OF A NEW CHILD. Indeed children are blessings and no one except those who are fools and refuse to take responsibility will not be happy seeing a newborn baby.
Although, I, on the other hand, am always scared to carry them most especially if they are still days old because of fear of dropping them or perhaps fear of not carrying them well but I am always very excited to see them. Most especially the scent they carry. I hope you know every baby carries this particular scent that makes one know there is a newborn baby around, that scent alone sends me to the moon and back.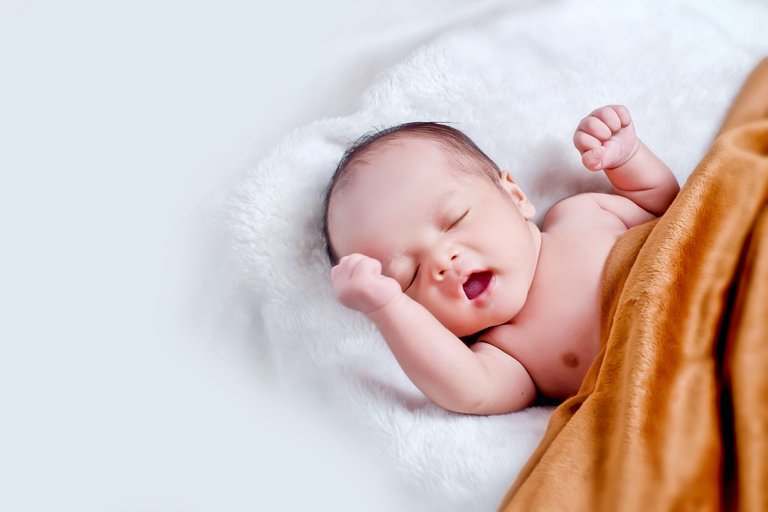 Image Source
---
---
The Use Of Powder
So, in my Akwa Ibom state where I come from, there is this particular norm I see people do which I guess is one of the ways of welcoming a new child to the world, and that is by using powder.
Once a lady gives birth and the people around her, neighbors, colleagues, friends, and families are informed, they all go in a bid to go and congratulate her and the baby but when coming out, they all come out with powders rubbed on their necks and perhaps on their faces if they wish.
It doesn't only stop in their homes, if she is a market woman in a particular area, the head of the market, or perhaps an elderly lady, is given a powder which was bought by her to go round the market informing people about the new child born into the world and gives everyone she tells the powder to rub and they all must use the powder, nobody is expected to reject the powder.
This is one of the interesting ways I have seen my people welcome the arrival of a newborn baby and they have never stopped practicing this act.
---
---
For this other part It would also be great to know how names are being chosen and given to the child in your culture.
Thousands of times, I have heard comedians made fun of Akwa Ibom names stating critically that our names always end with "bong" which is not true and I am here to tell us that.
Before a child bears a particular name, these few points I am going to list are always put into consideration in my culture.
- The situations or incidents that occurred during the time of his or her birth.
Many children are given names based on the challenging situations, good moments, or perhaps I could say they are given names based on the sad or happy moment the parents went through when they conceived the child.
- Resemblance
Many people give their child names base on the child's resemblance, perhaps seeing the child, they realized the child takes a resemblance to their father or mother or perhaps any good person in their family. They tend to give that child the person's name as a namesake.
Also, we have another way which is just in case one of the parents or most especially the father is in pain perhaps due to the loss of his father or mother whom he loved and coincidentally, during that period, the child is born, there is bound to be a transfer of names to the child with the ideology that "it is their parents that came back to life" and this so gives them much joy. Cherishing that child like they would cherish their parents.
---
---
These are the few ways I know names are being chosen for newborn babes and how they are welcomed on their arrival to the world in my culture. I hope I have been able to put in my article what you need.
I invite @zanoz to participate in this contest and here is the link.
---
---
Thank you all for always finding time to read through my content, my happiness has no bounds when I see your comment, reblogs, and upvote on my articles. I pray that God bless you all for real.

---
---