Movie Review ~ Vanguard
Hello guys, it's another weekend and you know what that means? It's a weekend to rest and watch as many movies as possible.
So today, I will be reviewing with you all this new movie has just got to watch titled Vanguard. Vanguard is a China movie that was released September 30, 2020, and directed by Stanley Tong.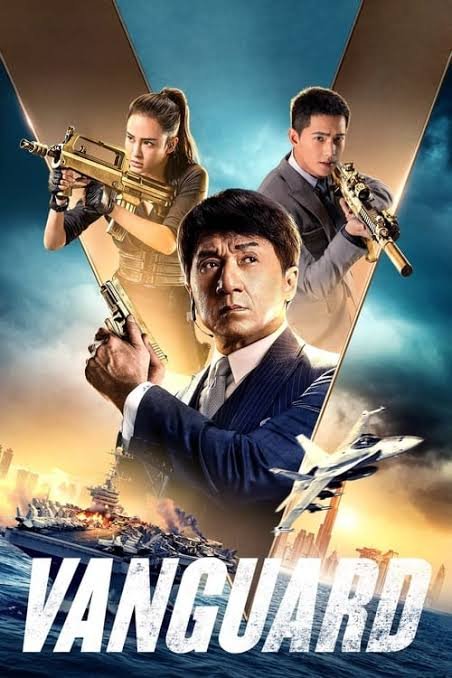 Image Source
I must say I am pretty lucky to be watching this movie in the same month it was released and I must say I am so happy I came across the movie.
---
---
This movie doesn't only show us how a group of people is surrendering their lives to fight against a terrorist and take them down just to safeguard the lives of innocent people but it portrays love when we least expect not only between father and daughter but between two friends.
---
---
ABOUT THE MOVIE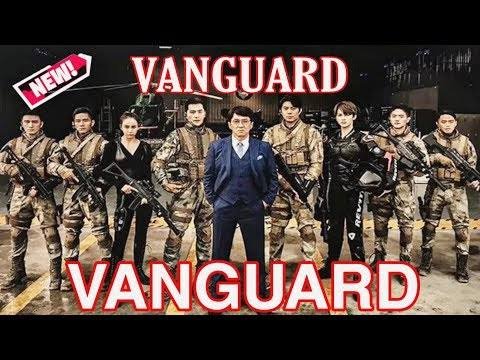 Image Source
Qin and his new wife Meiwei were kidnapped by the mercenary gang Arctic Wolves during London Chinatown's New Year Festival and it was said that Omar who is one of his business associates' son Massym who was the leader of one of the dreadful gangs called Brothers of Vengeance.
Omar believes that the Chinese accountant betrayed his father who was the leader of the terrorist organization Brother of Vengeance by tipping the police about the whereabouts of his father which led to the killing of his father after his father had placed his over one of his projects to finance.
---
---
No one knew Maasym's son Omar was alive until he came after the lives of the Qin and his wife during the New year Festival in Chinatown, accusing Qin of betraying his father and requesting Qin to show him where he kept his father wealth.
Luckily for Qin and his wife the information gets to a group of an elite security company called Vanguard on time and they asked three of their men who were close to the area the couple was held hostage to go and save them, Lei Zhenyu, Zhang Kaixuan, and Miya Muqi.
Although the two people they sent were actually not on duty that day, because they were close to the area, they had to fight this gang of terrorists and they were able to fight and save both Qin and his wife.
Omar saw this and decided to go after Qin's daughter Fareeda who was in Africa as a wildlife preservation activist. Fareeda on the other hand had an enemy Brooto who was against the preservation of wildlife and always hunted them for the kill but was pointed out publicly by Fareeda.
---
---
Qin was afraid of his daughter and his only hope for survival is Vanguard, so he has to spill the milk if he was ready to save his daughter from the cruel hands of Omar and his gangs.
The chief of the elite security company, Vanguard, Jackie Chan (Tang Huating) had to travel with Lei Zhenyu, and Miya Muqi to go for the rescue mission of Fareeda but unfortunately, before they got there, Omar had already sent his men ahead and alerted Broto who was also Fareeda's enemy to get her for him alive.
The security group is torn between the two dreadful groups and a lion who wouldn't let anyone get close to Fareeda. They have to fight the two groups and sway the lion away from Fareeda so they can get to her before the other groups did. A fight ensued between both party and luckily they got Fareeda while the other men tried to flee from the angry lion.
---
---
The security personnel lost touch with each other and both parties went a different way while Fareeda went with Lei Zhenyu, Miya Muqi went with Tang Huating. Lei Zhenyu was unconscious due to the shot he got from Fareeda's gun used in taming wild animals like elephants.
The next day, the gangs started their journey of capturing Fareeda while the chief officer (Tang Huating) and Miya Muqi were both in search of Fareeda and Lei Zhenyu.
Lei Zhenyu tried escaping with Fareeda through water but was overpowered by the other group, although Tang Huating and Miya Muqi came to their rescue but couldn't save them as fight ensured between the groups distracting them from the Fareeda. Omar's men got hold of Fareeda and while Lei Zhenyu tried saving her, he was taken along with her unconscious.
---
---
The chief officer decided to go back home with Miya Muqi after rescuing themselves from drowning and failing in the mission to enforce themselves and come back to rescue their own and Fareeda.
Omar makes a proposal saying the release of the two of them can come easily if Qin surrenders himself to him and take him to the place where all his father's wealth are kept, both Qin's father and Tang accept the proposal and enforce more able men whole Fareeda and Lei Zhenyu, are locked up.
Zhang Kaixuan was asked to stay back and take care of his son because he just lost his wife and his son had no one to take care of him but he refused, saying Lei was his friend and godfather to his son and even if he doesn't make it out alive, he wants his son to be proud of him.
They were able to enter Omar's fortress without their knowledge and place their security trackers and men in situated and strategic places with the help of some of the locals in the vicinity.
While Miya dressed and pretended like one of the local women in the community who sells food to be able to enter the inside and stand close to Omar while everybody positioned themselves.
---
---
Zhang Kaixuan, who was Lei's friend was given the task of disarming and dismantling the bomb tied around Lei by Omar. He succeeded in disarming the bomb but they could not run too far as the bomb exploded.
While everyone escaped, Zhang Kaixuan was caught between the crumbling walls. The battle becomes turns into a running gun battle and a fierce one for the agents as they began to lose their men.
While they were able to escape with Fareeda and her father but Omar's men came out with more arms and Qin had to surrender himself for the agents and the rest of the others to stay alive.
Lei runs back into the crumbled building to find his friend Zhang Kaixuan and wouldn't let him go even when he was told that they lost his pulse. He tried reviving his friend using the mouth-to-mouth process, when his friend did not wake up, he began crying, even Tang, cried too but after a long while, his friend came back.
---
---
Qin took Omar to the warehouse in Dubai where his father's money was converted into cars made of pure gold in exchange for his freedom. Omar meets with an arms dealer Josef, who provides Omar with a control system for a missile attack in exchange for the pure gold car.
The drone was activated and targets to kill Admiral Greg Dawes, the man who killed Omar's father, and fortunately, he was in Dubai
While agent Tang informed the US police and the Dubai police about the terrorist activities going on and the drone. Before the Dubai police could take a step, to stop the terrorist from attacking, Omar had already activated the drone to kill Dawes and escaped in one of the gold cars.
---
---
Since the US police were told about the attack, they were able to disarm and destroy the drone before it was able to cause harm to the target.
The chase to get Omar and the rest of his men began and finally, they found themselves inside a shopping mall chasing after Omar and Broto. The chase was a fierce and funny one but it ended in Omar and Broto being overpowered and arrested but not after Omar found himself inside the pool with fish.
Jackie Chan denied knowing how Omar got into the pool but he was the one who threw him into the pool filled with fish of all kinds.
They all ended up celebrating the Chinese New Year Festival in Dubai
---
---
This movie has all we need in a movie, the humor, and fun Jackie Chan put into this movie at every step is amazing. You won't only laugh at his silly antics but you will also feel like crying when there is a need and that is what makes the movie balanced. It's a must-watch movie for everyone most especially lovers of Jackie Chan movies. I am sure a big fan of that man.
---
---
Thank you all for always finding time to read through my content, my happiness has no bounds when I see your comment, reblogs, and upvote on my articles. I pray that God bless you all for real.

---
---