Manchester United Won
Manchester United did a great job on Saturday when they played against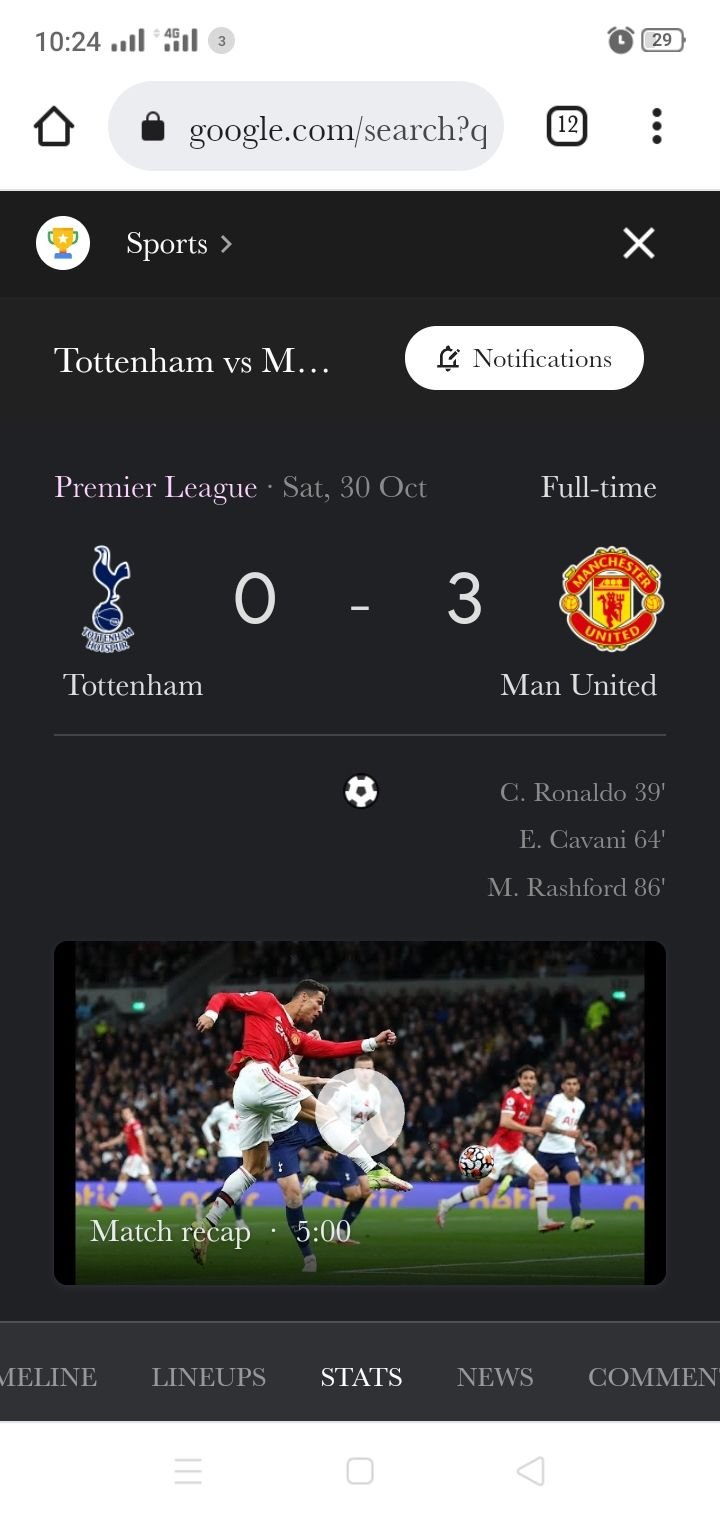 Image Source
The premier league is getting hotter every passing day and It seems that this season's premier league race will be decided on the last league match. I don't know how true it is but with the way this season match is going, it is obvious that is what is going to happen.
The formation Ole settled for in this match was indeed incredible because it is the only formation that can stabilize Manchester United's defense and maximize their team potentials. It is great to know that Ole settled for it on that match day because it did pay off.
3-4-1-2 is the ideal formation for them to thrive and if Ole doesn't stick to this formation, the "#Ole must go" will come to reality. He will become jobless soon.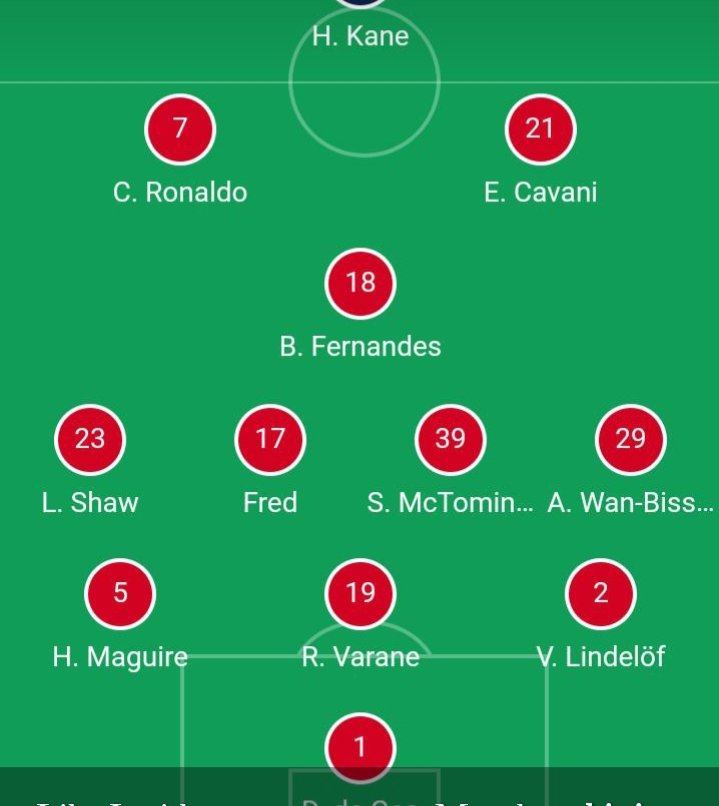 Manchester United match against Tottenham Hotspurs score was actually not expected but good enough they gave us hope when Christian Ronaldo started by scoring the first goal at the thirty-ninth minutes of their match.
Although United lost 5-0 to Liverpool last weekend and they got the critics of their lives, many fans lost their hopes of Manchester United and felt they weren't working hard. I guess the critics got to them and also to Ole Gunnar Solskjaer their Manager after he received unprecedented scrutiny after that humiliating defeat.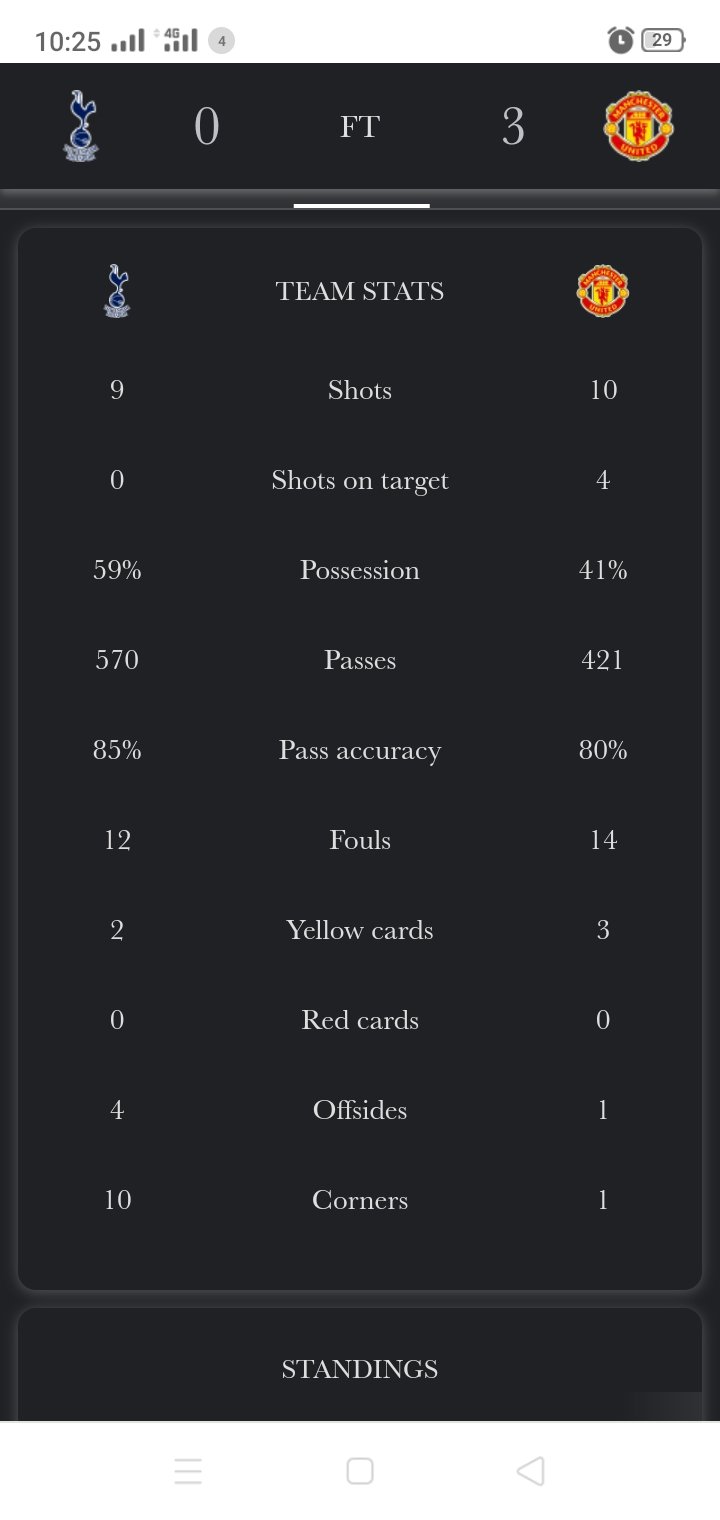 Image Source
Although Tottenham isn't just an ordinary team or a small club per ser but Manchester United did an awesome job defeating them after their disastrous match against Liverpool and the battered outcome.
I guess the critics after their disastrous match got to them so much that they couldn't wait to get back on their feet using Tottenham Hotspurs.
Sixty-four minutes after Ronaldo scored the first goal for Manchester United, Cavani scored a second goal giving us relief that Tottenham Hotspurs chances of scoring are low and then Rashford gave the third goal at the eighty-six minutes of their match, making every fan proud of Manchester United.
Although Manchester United fans shout for joy was on a low key because of their defeat last week but it was enough for everyone to know they did not mess up this week as they did and always do most times when people have hope in them.
I hope they keep up with this formation and strength because they really need it if they want to remain in this season like they did last season and if they don't want a small team to crash them out like West Ham crashed Manchester City out in the Carabao Cup last week.
---
---