I Would Choose Water and Éowyn Over and Over Again

Hello beautiful ladies, this is the 53rd ladies of hive contest and this is my entry post to the Ladies of Hive Community Contest #53 weekly contest.
Here are the questions"
1️⃣ Would you rather go without water or electricity for a week?
Or
2️⃣ Which fictional character would you like to meet and why?
This week's first question is quite a hand full and funny and our answers would depend on how those choices are not just important to us but how we can't do without those things for even a day.
---
---
Would You Rather Go Without Water Or Electricity For A Week?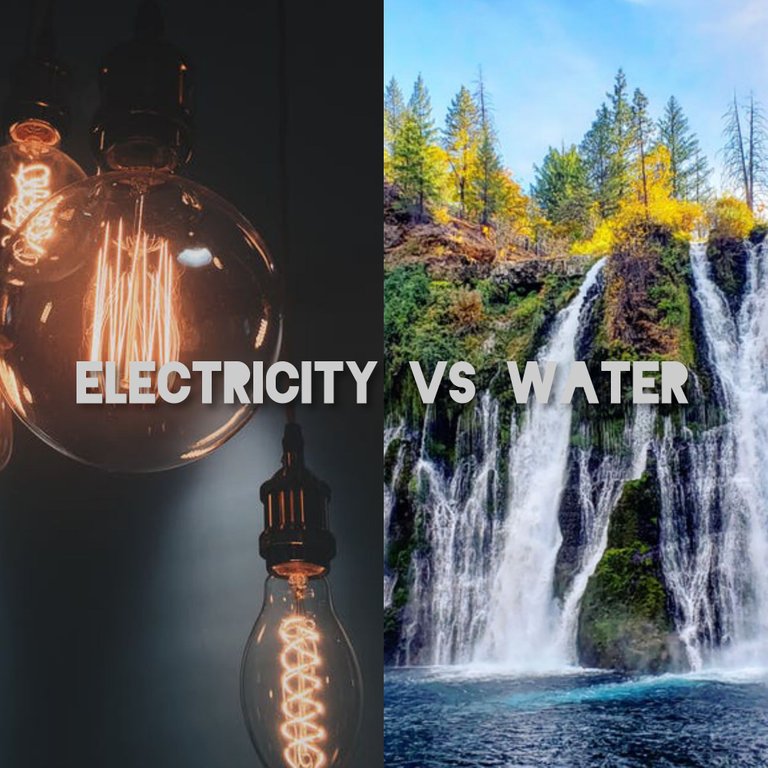 Image Source Vs Image Source
This question is a bit hard but considering the kinda being I am, it would be much of a thought because even my friends can answer this question even in their dreams.
Although, I work with my phone constantly, and every second of the day, there is an alternative if the power holding company refuses to give us light, like the power bank, the generator, and the rest but there is no alternative for water. Soft drinks can not and can never be replaced for water because it serves it own purpose.
I take a soft drink and at the end, still, ask for water because I am still tasty. Like I get drained and my throat becomes dry and painful if I try as much as starving myself water for few hours.
My friends call me fish, they believe I was supposed to be a fish living inside water and not some human walking on this planet earth with a big craving for water like the fish. I don't know if it is bad or good to drink water that much but I can't stay an hour not to talk about a full day without water. And I can drink four sachets of water on a spot without feeling like I drank something too much.
I can always find means of survival when it comes to electricity, like go to a friend's place to charge my phone or get a power bank but can never find another means of water. Like it's a big NO, I can't stay a week without water. I won't even feel like eating food because it will become a problem for me.
Moreover, it's not like my country is good with electricity, we still have states in Nigeria and places that have not seen a glimpse of light for close to three years and more they still survive, so why can't I survive without them for a week and it's not like I have not been in that place before, I have been in that scenario of living without electricity for a month and more, so it's nothing hard for me as long as my phone is charged, I don't care.
---
---
Which Fictional Character Would You Like To Meet And Why?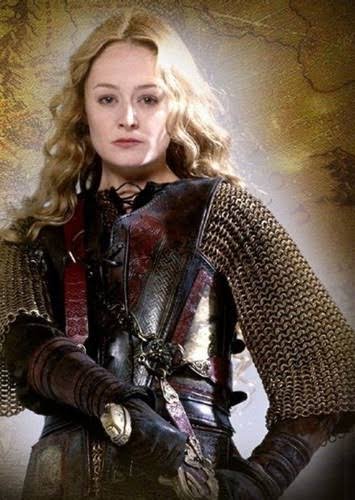 Image Source
I wouldn't mind reading *The Lord of the Rings Series by J.R.R. Tolkein over and over again. This book is interesting and for a good reader like me, who knows how to imagine these characters and the reasons for their action, Éowyn from The Lord of the Rings series is one of the fictional characters I would love to meet.
Éowyn is one badass fictional character full of determination who wasn't satisfied with life and did not let anyone pick the kinda life she needed, she also did not let her gender hold her back from the kinda life she wish to live.
The life she wants happens to be on the battlefield and did not stop until she got what she wants. She realizes her gender doesn't hold her back as much as she thought and ends up proving herself in more ways than one.
---
---
I believe it is indeed a great lesson to us that life doesn't and will most times not give us what we want but we can always go for what we want even if those around us don't believe us.
We should know who we are, what we want, and never settle for less no matter how glamour it looks. Determination will also take us to that place we want and wish to be and not fear.
---
---
I invite @glotokens, and @merit.ahama to participate in this contest.
---
---