For The Love Of Shadow
It was on a Sunday while we were having our youth meeting and I was doing something with my phone, although I can't remember what it was I was doing with the phone but I think I was doing what I know how to do best with my phone; that is playing around with my phone when I noticed this two couple far away from the meeting arena having a tete-a-tete time like the couples time out and I just couldn't stop looking at the way they were interacting with each other
I think they were having what I call couples' time out because they were so engrossed with it that they did not know when I decided to click the camera and take a picture of them.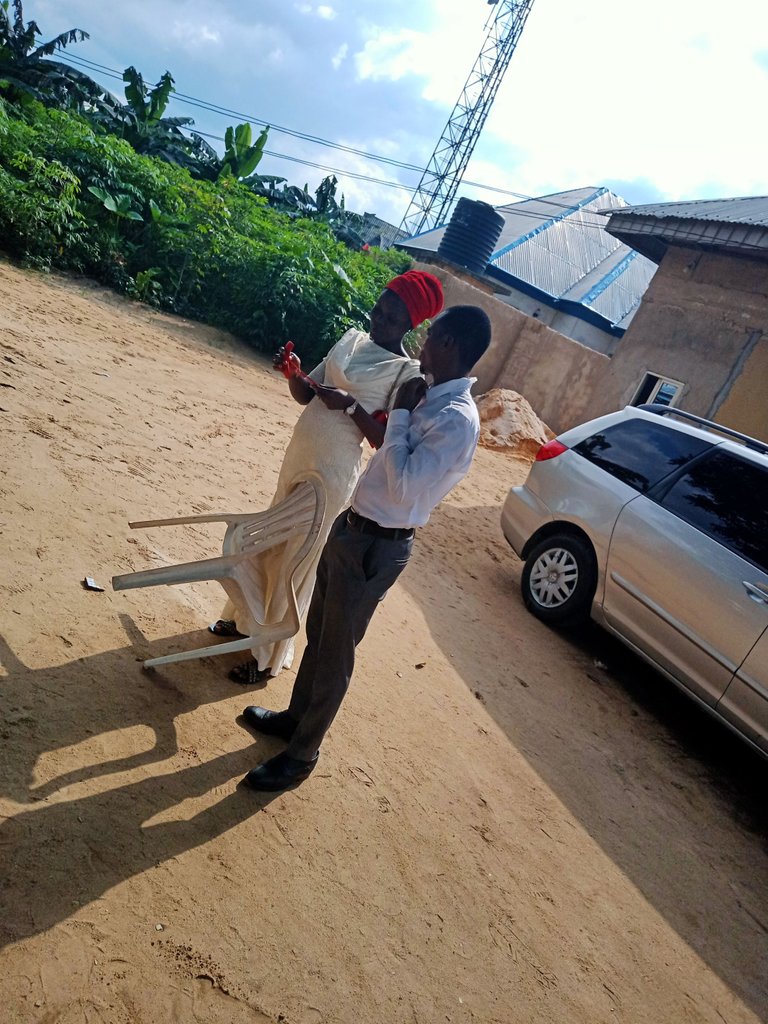 While the wife was helping out her husband in removing his bow tie, they were enjoying each other's company that the woman couldn't help but smile.
There is nothing as sweet as being with that one person that gives you peace of mind even amid turbulence, there is nothing as sweet as being with the one person who you fight with and still make out with.
I just wanted to take a shot of their couples moment but didn't realize that
In the background, we can also see the shadow of the car behind them.
---
---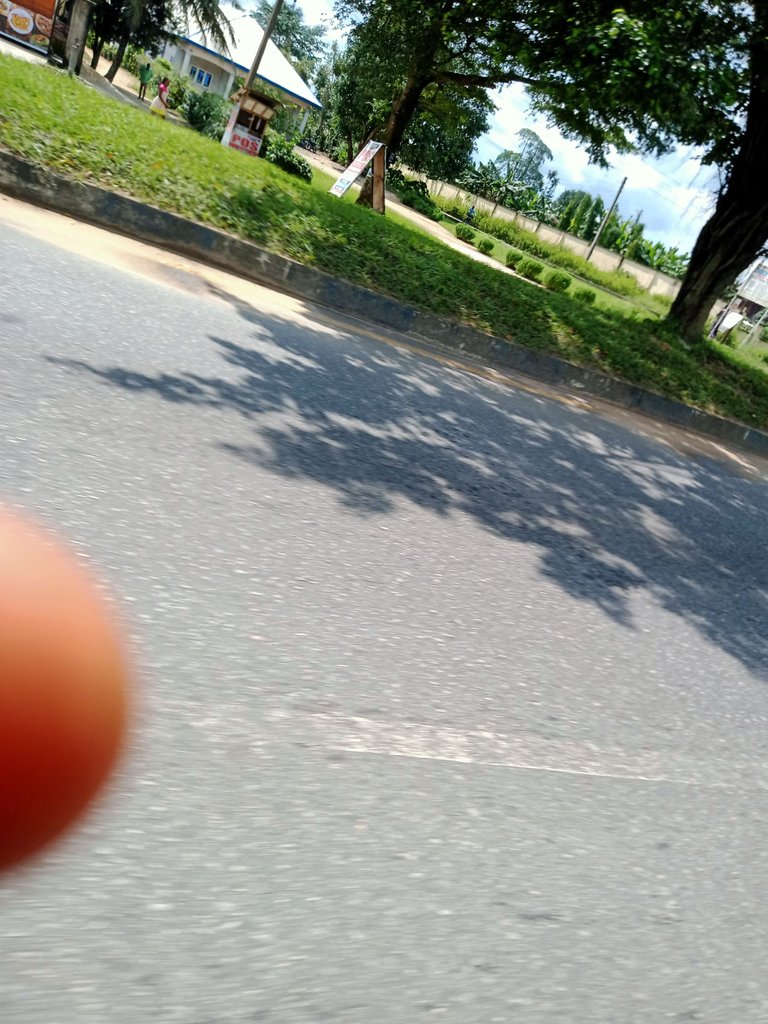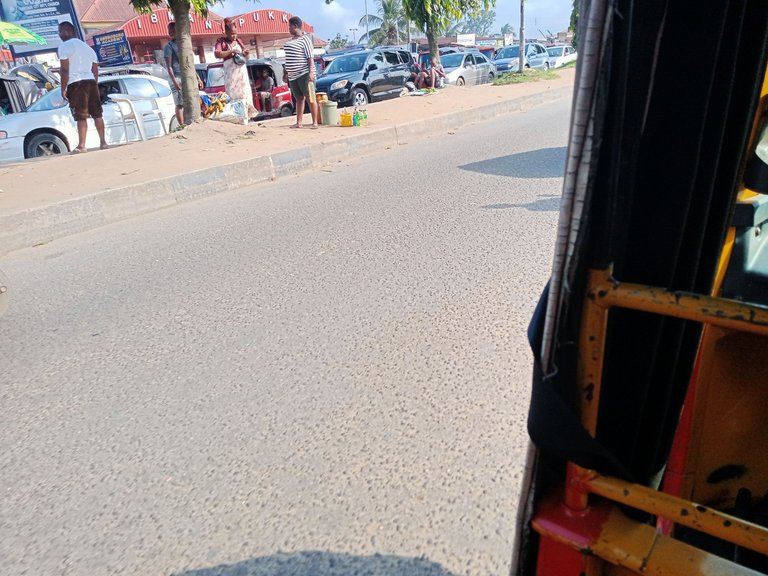 On my way back home, doing what I love to do best with my phone, which is playing with it, I decided to click a picture of the market but fortunately clicked a picture of the giant tree by the roadside and a little glimpse of the tricycle I boarded.
---
---