Weekend Preparation For Typhoon Karding: Again, Luzon Under Attacked.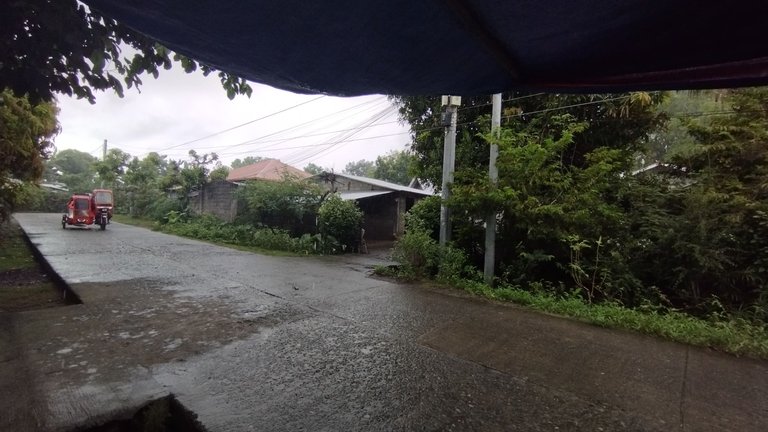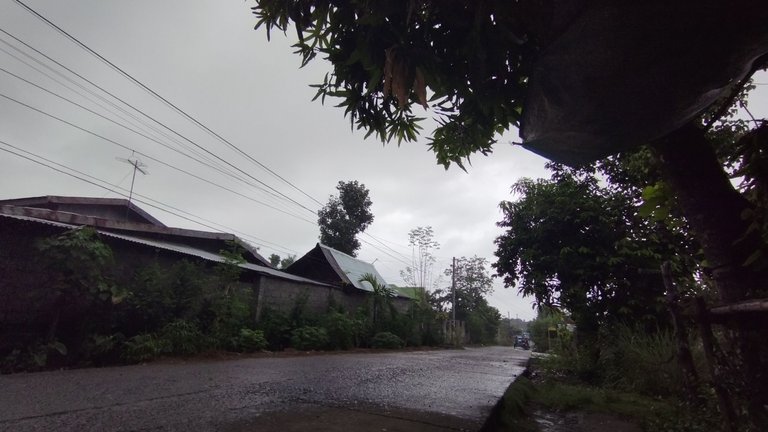 Last night I was reading an others blog on the hive blockchain at the kitchen table. Comes to hear the news on the television, which my parent is focused on. It's all about the typhoon that will go into the area of responsibility again. In instinct response, I stopped what I was doing and carefully listened to the news. The new Typhon, named Karding in local name, will cross the Cagayan-Isabela region, the north and central part of Luzon. This is not new to us, for ber-months from last year too presents were all about the rains and wild wind. Still, we never are comfortable, and we shall have to prepare—especially the history of solid typhoons that surprised everyone.
I love cold and am more awake to read and write when the temperature is more complex than the regular days. I stood up in front of my computer to start writing. This weekend we were expecting a typhoon. What was our plan? That gives me the topic to write up. I enjoy the free cold feelings without expensive bills for electricity, lol. Cold is my comfort.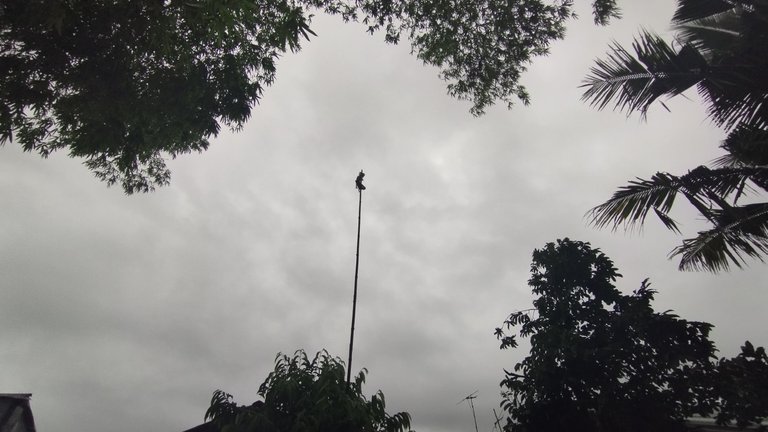 The past typhoons also happened this August-September this year, and some part of Cagayan was affected by floods. The low laying area and most places residing near the watershed suffered from too much water in their ways of going to school and work, which lasted for days, others also reported some minor casualties, and sadly several people also declared the end of their life, agricultural products been damaged and spoiled.
I plan to make my weekend still productive despite the weather that is happening right now in Luzon. Most parts of the Philippines might not be affected or have a slow chance to rain for their weekends, yet part of the cold front is also colonizing the country.
Here is my plan before this weekend started with typhoon Karding.
Firstly, I need to recharge my power bank. It's so hassle when our gadgets, especially our mobiles shut down due to low battery capacity. The phone is vital, especially during a kind of coming calamity, to be used as a messenger to ask what happened to my family or as the media to look around the news to prepare for the upcoming typhoon.
The power of cellular, especially the build-up tools inside, such as flashlights, clocks, and more. Also, as a content blogger, the phone holds everything, from the camera to captured events and all things that could be exploited to become as content as possible.
Also, the laptop saves me a lot of time when it comes to working on my blogs. I could create a blog on a mobile phone four times faster than on a computer.
Second, download movies. The heavy rains and wild wind will freeze you up in the room, having the comfort of watching your favorite movies while waiting for the storm to calm down. Of course, I expected that the internet would be slowed and dumped. There was no guarantee of internet connections and electricity on the weekends. Hmm, any recommendation for sci-fi movies or series?
I finished Pinocchio two days ago but cannot watch it in one sitting. It took me three days to complete the movie. Well, even though we all knew the story of the film as it was read and been introduced to us in our early days still a great time to come back on time, maybe start the "Thor: Love and Thunder" for it was added a long time ago in the queue of the list.
Third, prepare all the things I need to keep. Most especially my animals, feeds and water, and some comfort shield for the wild wind to blow up, to prevent them from the cold. My pets need a space and shelter on and before the rain.
Fourth is chill, yet be prepared. We were always advised to stay at home, prevent unnecessary things and visitations that weren't important during and after the storm, and visit vigilance. Any abnormal and sudden sign that we shall be evacuated shall be in the time.
Hence.
This morning I went outside as the heavy rains stopped, yet the rain gave us the best sleep all night.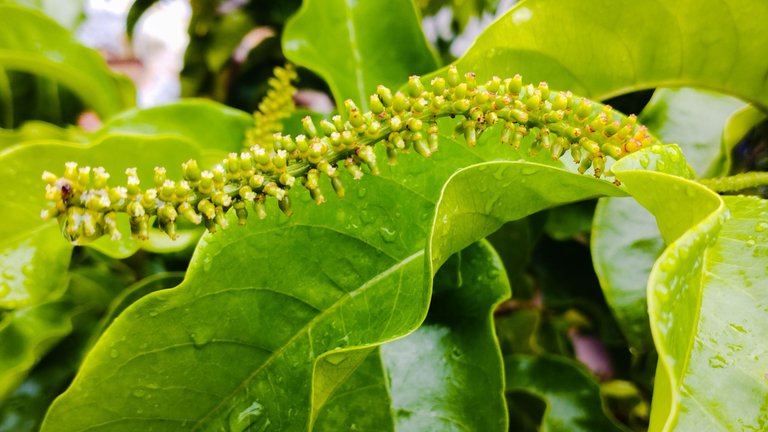 These were buds for Bignay (Antidesma bunius) the first time to bloom and have fruit, we did plant some, yet we failed as it was male. It happened to have an odor never bears fruits.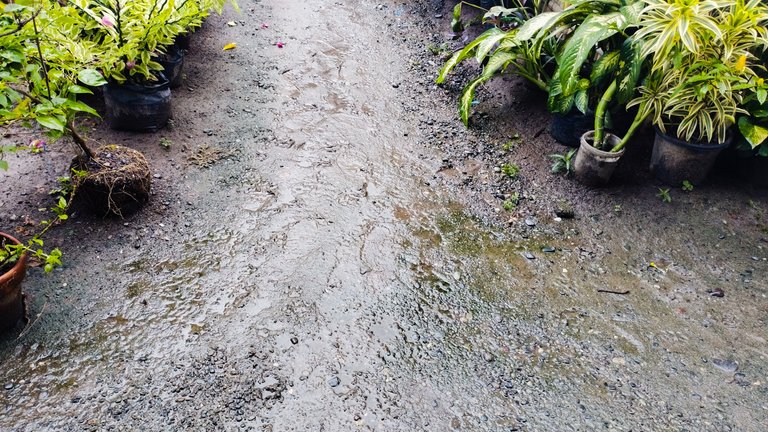 The wet soil made the algae come to life, a slippery ground we need to take care of. This makes me worried about our elders walking on the muddy earth, and they might get as injured again as last time.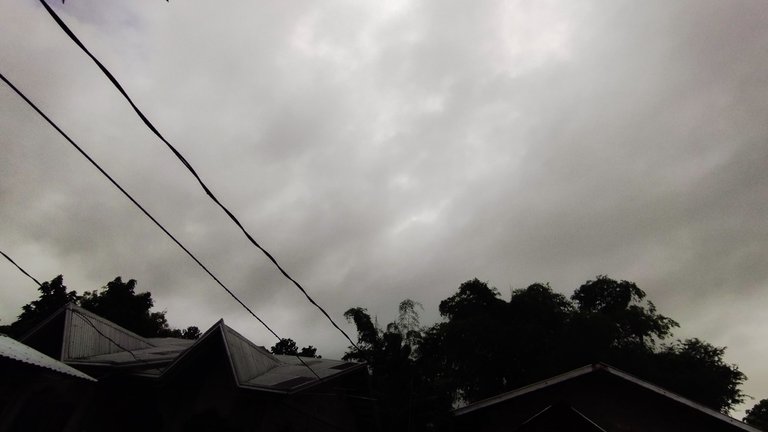 Still, the cloud signals us to prepare for the upcoming typhoon. Dark clouds cover the view skies, the weekend of no sun. Bit worried that some farmers aren't yet harvested their rice grains which could result again in some losses if ever the typhoon strikes that hard.
The water drop from last night's rain is also a great day to shoot the crystals from rain.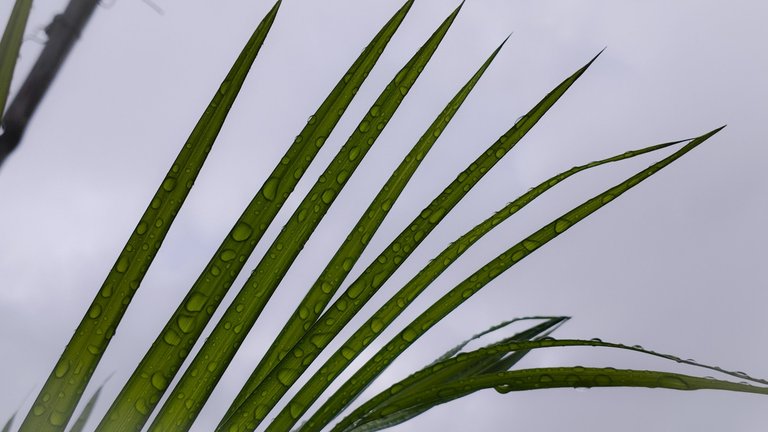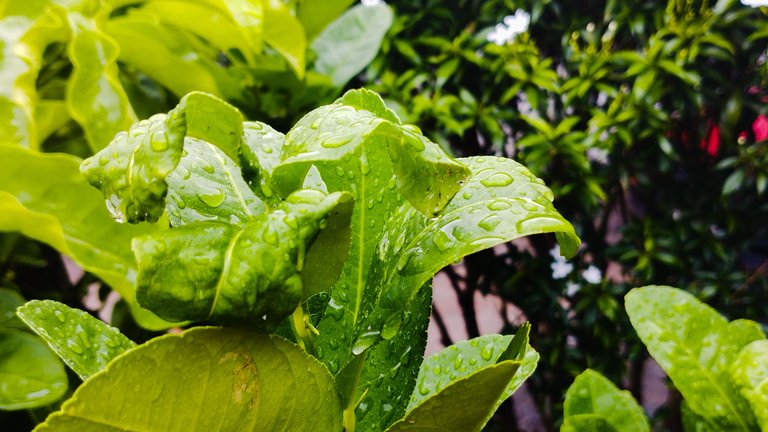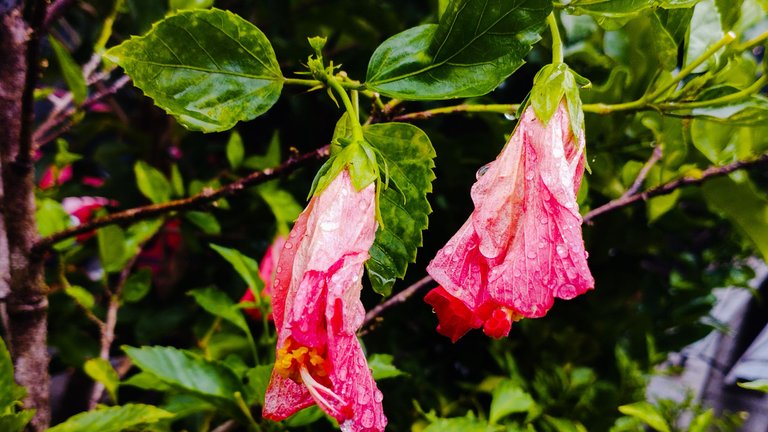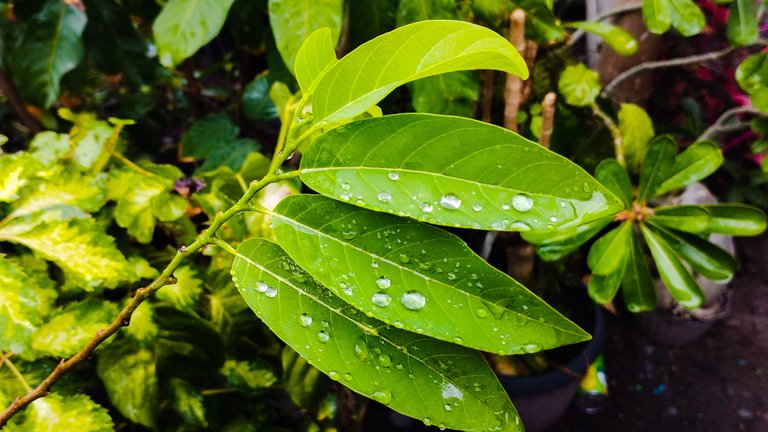 Moreover, I do plan that my weekend with Typhoon Karding is still productive, for I plan to read and make a draft even if the internet doesn't permit it. I shall save it at least to my documents. They prepared me for the upcoming event. Also, I wish it was not that heavy or that it was not that hard to attack, for the last typhoon that happened just this month, Cagayan is again the center of attraction.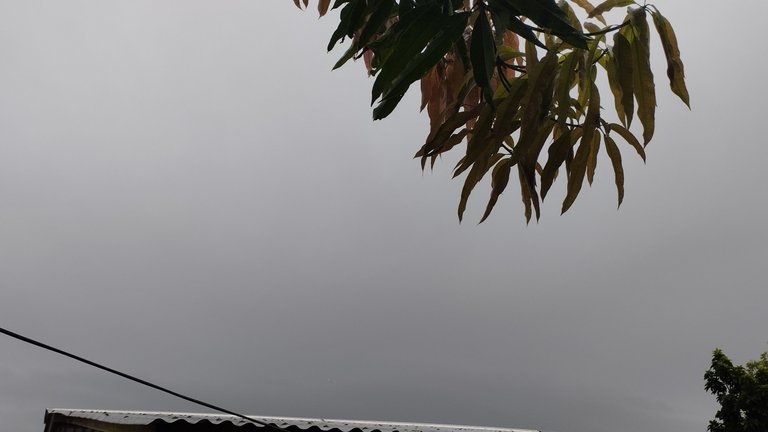 Outside the home, people were silent today; everyone was busy preparing for the typhoon; some people started to tie up their homes in case the wind blows out their roofs, still hoping that the Cagayan-Isabela as the epicenter of the storm could still reverse. Yet we need to get ready no matter what happens.
How about your plans this weekend? Still hoping you will have a perfect one. Happy weekends, spend the weekends as it was meant for some fun.
ALL PHOTOS BELONG TO @eunoia101
---
---