Tips para crear contenido musical - Parte 2 (ES-ENG) | Tips for Music posts (2)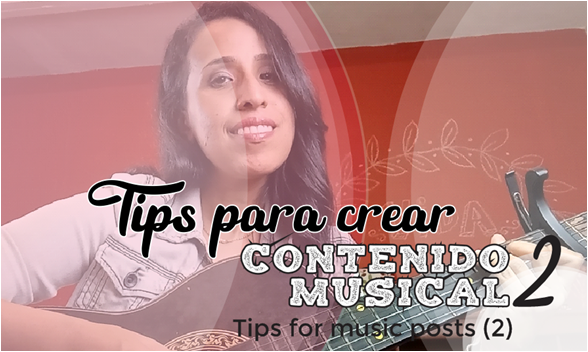 Hoy regreso con más tips para los creadores de contenido musical, como les comenté en la primera parte Tips para crear contenido musical - Parte 1 (ES-ENG) | Tips for Music posts (1) son consejos que no están relacionados con aspectos como técnica vocal o expresión corporal debido a que este factor ya debe existir en un nivel óptimo, una vez que hemos tomado la decisión de compartir nuestros covers o canciones originales en una red social. Estos consejos están relacionados al formato de la publicación (texto) y video.
Today I'm back with more tips for music content creators, as I mentioned in the first part Tips para crear contenido musical - Parte 1 (ES-ENG) | Tips for Music posts (1), these are tips that are not related to aspects such as vocal technique or body expression because this factor should already exist at an optimal level, once we have made the decision to share our covers or original songs on a social network. These tips are related to the format of the publication (text) and video.
Son consejos basados en mi experiencia como creadora y curadora de contenido, espero que te sean de utilidad.
These are tips based on my experience as a content creator and curator, I hope they are useful to you.
¡Y ahora vamos con la segunda parte!
And now let's go to the second part!
---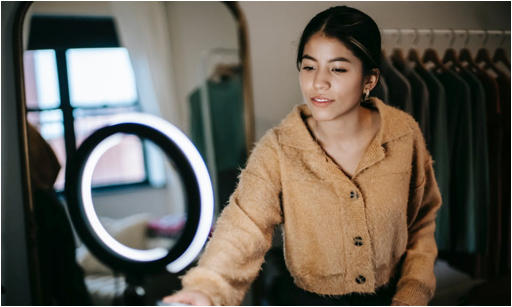 Fuente/Pexels
Lo ideal es grabar con luz natural, pero no todos tenemos la posibilidad de tener una ventana cerca, entonces es necesario invertir en aros de luz, bombillos o cualquier otra fuente de luz artificial que permita que nuestros oyentes nos puedan observar con cierto detalle mientras hacemos nuestra interpretación.
Take care of the lighting.The ideal is to record with natural light, but not all of us have the possibility of having a window nearby, so it is necessary to invest in light rings, bulbs or any other artificial light source that allows our listeners to observe us with some detail while we do our interpretation.
Desactiva el autoenfoque y estabiliza tu cámara
A veces olvidamos hacerlo (¡me ha pasado!) y por eso nuestro video termina siendo una eterna búsqueda de autoenfoque por parte de la cámara de nuestro celular. También es prudente que coloques tu celular o cámara en algún soporte para evitar movimientos bruscos que lo que logran es desviar la atención del oyente.
Turn off autofocus and stabilize your camera. Sometimes we forget to do this (it's happened to me!) and that's why our video ends up being an eternal search for autofocus on the part of our mobile. It is also wise to place your cell phone or camera on a support to avoid sudden movements that divert the listener's attention.
Elige un buen ángulo de cámara
Este punto viene a ser un complemento del anterior, es de suma importancia que quién mira nuestro video pueda detallar nuestra expresión corporal, que además de escucharnos pueda sentirse identificado con nuestros gestos y forma de expresarnos ante la cámara, si elegimos un ángulo donde somos poco visibles esto puede tener un impacto negativo en quién mira nuestro video.
Choose a good camera angle. This point comes to be a complement of the previous one, it is of utmost importance that who watches our video can detail our corporal expression, that besides listening to us can feel identified with our gestures and way of expressing ourselves in front of the camera, if we choose an angle where we are not very visible this can have a negative impact on who watches our video.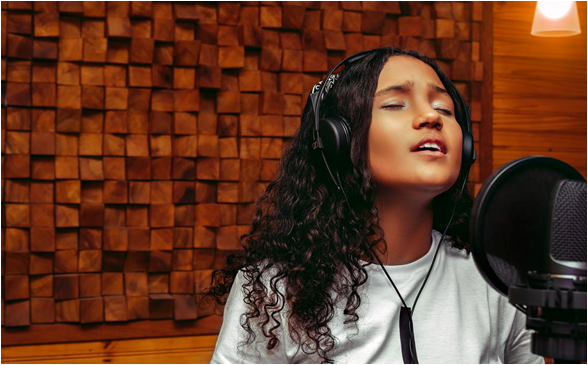 Fuente/Pexels
Cuida tu imagen personal, dale vida a tu imagen de marca
Procura lograr un buen look al momento de cantar, eso también ayudará a captar la atención del público. También es buena idea añadir un banner o footer al final de tu publicación, usa una buena foto, piensa en la imagen que quieres transmitir como artista. Existen aplicaciones como Canva donde puedes realizar diseños geniales de una forma sencilla.
Take care of your personal image, give life to your brand image. Try to achieve a good look when singing, this will also help to capture the public's attention. It is also a good idea to add a banner or footer at the end of your publication, use a good photo, think about the image you want to transmit as an artist. There are applications like Canva where you can make great designs in a simple way.
Siempre podemos dar más que sesenta segundos de canción, si bien en otras redes sociales este es un formato de mucha aceptación, considero que en Hive siempre tenemos espacio para que nuestro contenido sea más completo, nuestra creatividad no tiene límites en esta casa. Otro punto importante es evitar que el video se corte bruscamente antes de terminar la canción.
One minute videos? We can always give more than sixty seconds of song, although in other social networks this is a format of great acceptance, I believe that in Hive we always have room for our content to be more complete, our creativity has no limits in this house. Another important point is to avoid that the video is cut abruptly before the end of the song.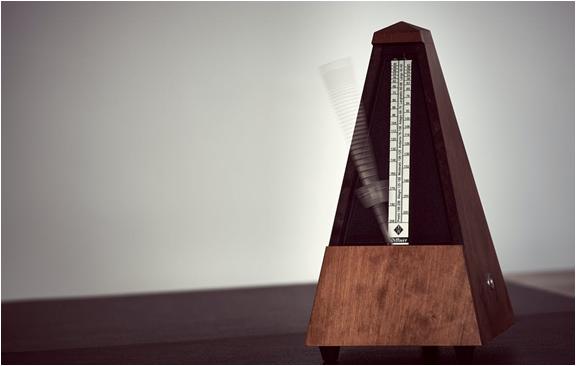 Fuente/Pexels
¿Audio con filtro o sin filtro?
He hecho ambos tipos de video tanto con edición de audio como mis videos estilo Music No Filter, donde solo utilizo el audio que capturo desde mi celular, así que cualquiera de estas opciones es válida mientras procuremos que no exista mucho ruido de fondo ambiental, que nuestro instrumento suene acorde a nuestra voz y en caso de emplear una pista y cornetas que dicha pista tengo el mejor audio posible que no apague nuestra voz o se pierda en ella.
Audio with filter or without filter? I have made both types of videos with audio editing as well as my Music No Filter style videos, where I only use the audio I capture from my cell phone, so any of these options is valid as long as we make sure that there is not too much background noise, that our instrument sounds according to our voice and in case we use a track and horns that the track has the best possible audio that does not muffle our voice or get lost in it.
¿Compartes videos pero nunca mencionas a Hive en ellos?
Ya te animaste a publicar tus videos aquí pero aún no mencionas a Hive en ninguno de ellos ¿Por qué?
Te invito a hacerlo, sería ideal que lo hicieras en tu post de presentación, pero si ese momento ya pasó todavía estás a tiempo, esa sencilla acción sirve para darle más solidez a tu perfil como Hiver, no es algo obligatorio pero como músicos o cantantes acostumbrados a aparecer en videos será sumamente sencillo seguir este paso.
Do you share videos but never mention Hive in them? You've already encouraged to publish your videos here but you still don't mention Hive in any of them, why? I invite you to do it, it would be ideal if you did it in your presentation post, but if that moment has already passed you are still in time, this simple action serves to give more strength to your profile as Hiver, it is not mandatory but as musicians or singers used to appear in videos it will be extremely easy to follow this step.
Bonus Track
Participa en iniciativas y concursos de las comunidades de música
Esta no es solo una manera de darte a conocer en las diferentes comunidades musicales sino que también representa una gran oportunidad para poder interactuar con otros creadores de contenido que comparten su música en la plataforma.
Diversas comunidades crean dinámicas semanales o mensuales en las cuales puedes participar, estos retos te ayudan a mantener la constancia al publicar. A continuación te muestro algunos de estos eventos:
Participate in music community initiatives and contests. This is not only a way to make yourself known in the different music communities but also a great opportunity to interact with other content creators who share their music on the platform. Several communities create weekly or monthly dynamics in which you can participate, these challenges help you to maintain consistency when publishing. Below I show you some of these events:
---
Hive Open Mic ( Worldwide Live Music Event)
Esta iniciativa se lleva a cabo en la comunidad de Hive Open Mic, es un evento semanal en el cual nos ofrecen un tema y en base a éste hacemos la selección de nuestra canción. Es un espacio ideal para generar hermandad entre los músicos y cantantes de la plataforma.
Hive Open Mic (Worldwide Live Music Event).This initiative takes place in the community of Hive Open Mic, it is a weekly event in which we are offered a theme and based on this we make the selection of our song. It is an ideal space to generate brotherhood among the musicians and singers of the platform.
---
Pukuconcurso: La Voz Cantante
En este consurso semanal de la comunidad de Pukumundo puedes participar con covers a capella o con canciones originales, en este último caso puedes acompañarte con instrumentos musicales.Temática: Rock, metal, punk y todo género que derive de estos estilos musicales. En este concurso otorgan premios en HBD.
Pukuconcurso: La Voz Cantante.In this weekly contest of Pukumundo community, you can participate with Cappella covers or with original songs, in the latter case you can accompany yourself with musical instruments.theme: Rock, metal, punk, and any genre derived from these musical styles. In this contest, prizes are awarded in HBD.
---
Talent Sound Music
En la comunidad de Sound Music podemos encontrar un concurso con tema variado, el pasado mes de abril giró en torno a Un canto por la paz. Otorgan premios en Hive y el ganador es elegido por el público.
Talent Sound Music. In Sound Music community we can find a contest with a varied theme, last April it revolved around A song for peace. They award prizes in Hive and the winner is chosen by the public.
---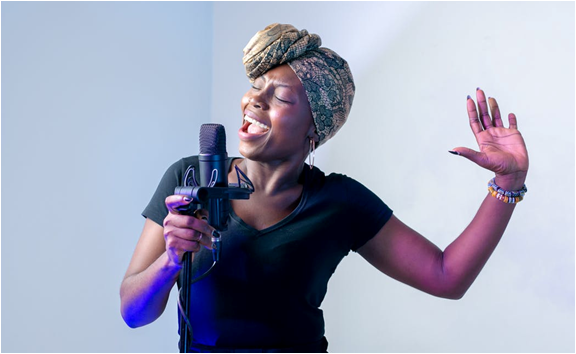 Fuente/Pexels
Siempre tendrás la posibilidad de integrarte gracias a estas iniciativas o simplemente compartiendo contenido en comunidades musicales, como aquí en Music. Recuerda leer las reglas de las comunidades antes de publicar. Visita a otros creadores de contenido, inspírate con su contenido, apóyalos y trátalos como te gustaría ser tratado.
You will always have the possibility to integrate thanks to these initiatives or simply by sharing content in music communities, like here in Music. Remember to read the rules of the communities before posting Visit other content creators, get inspired by their content, support them and treat them as you would like to be treated.
¡Un gran abrazo! A big hug!
Gracias por pasar por aquí, por detenerte a leer o a escuchar, por comentar, por votar.
¡Gracias por todo tu apoyo!
Thanks for all your support!

---
---
---
---