Momo the Labrador tests her bathrobe
Since receiving her bathrobe, Momo 沫沫 has been wondering how well it works. First we go to her favourite dog park so she can get dirty and ready for a bath. There she meets her friends, asks the humans for treats, sniffs everything and plays until she's tired.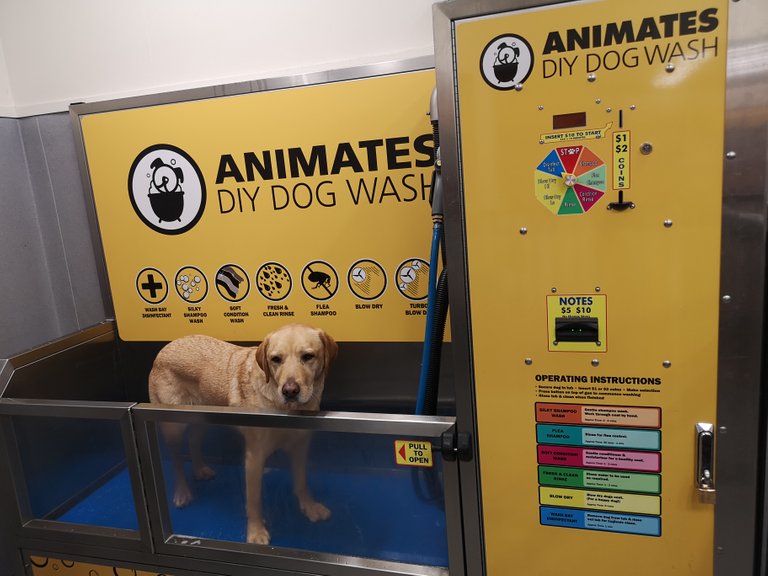 We use a commercial dog wash located at a nearby pet store. They have an annual deal where you can pay once and use the wash as often as you like. I don't think they make money but it's a good way to get owners into the store where they spend on other things. Momo 沫沫 does not like baths. It takes some convincing to get her into the machine.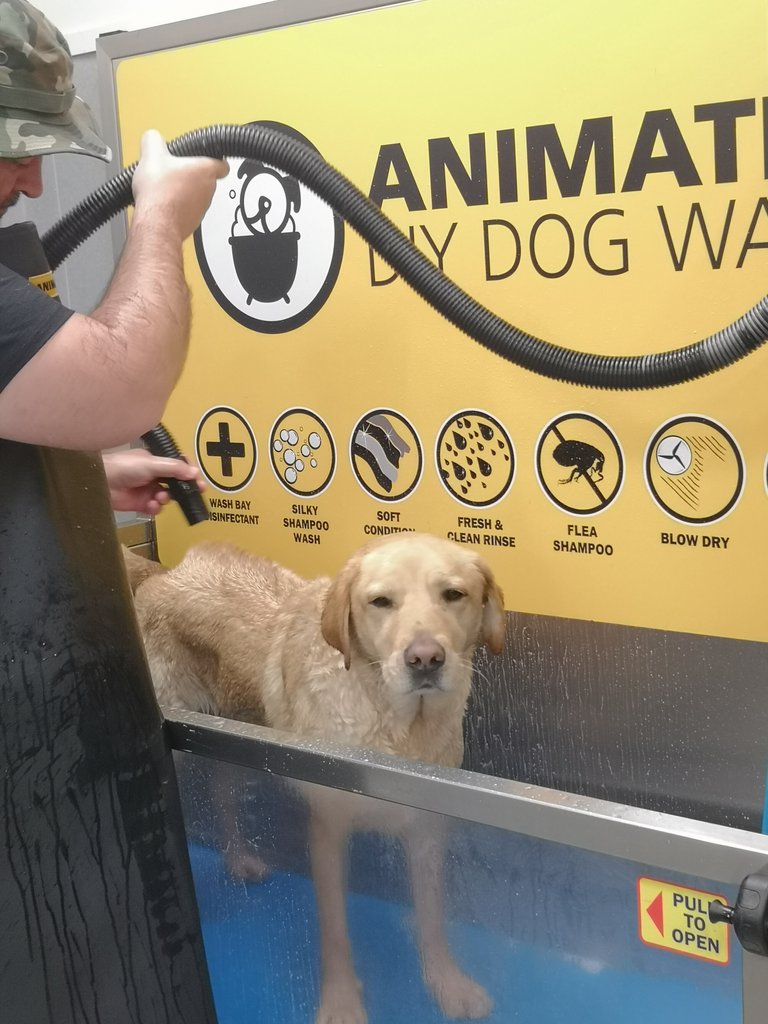 Shampooed, conditioned, rinsed and smelling of chemicals humans like. The last step is to dry her off as best we can. Momo 沫沫 detests the air dryer the most because it's very noisy. Drying is never perfect unless you want to spend hours there, so the finished dog is always a bit damp.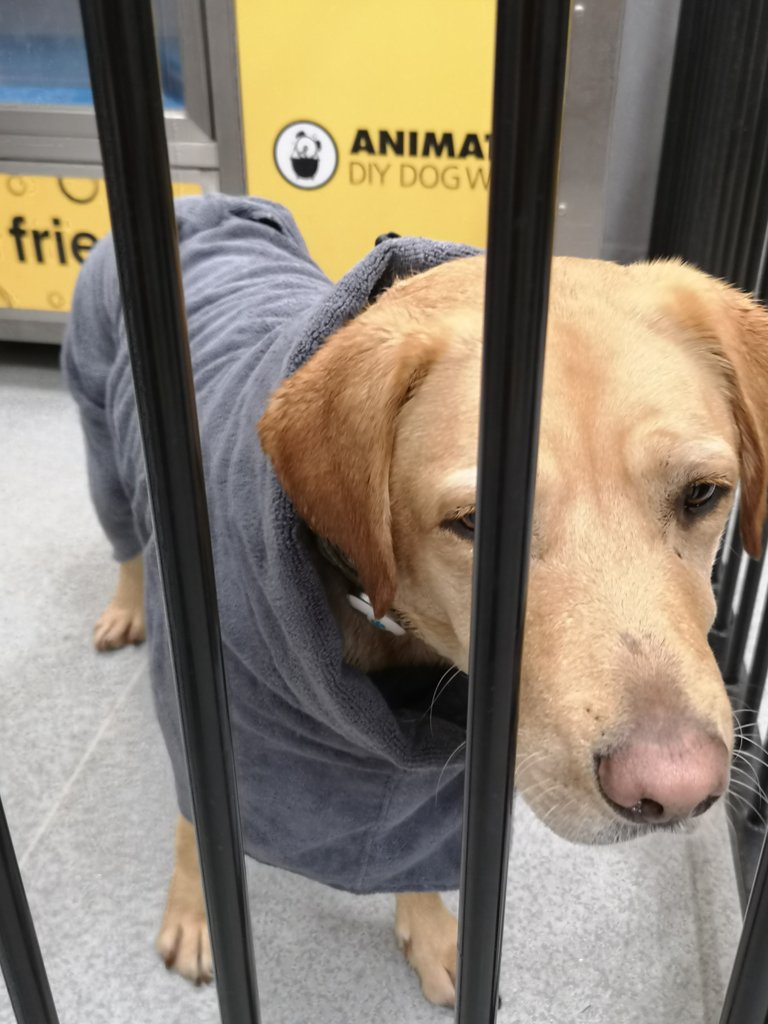 The machine is inside a barred pen. Here's post-wash Momo 沫沫 in her dressing gown begging to be released from doggie prison.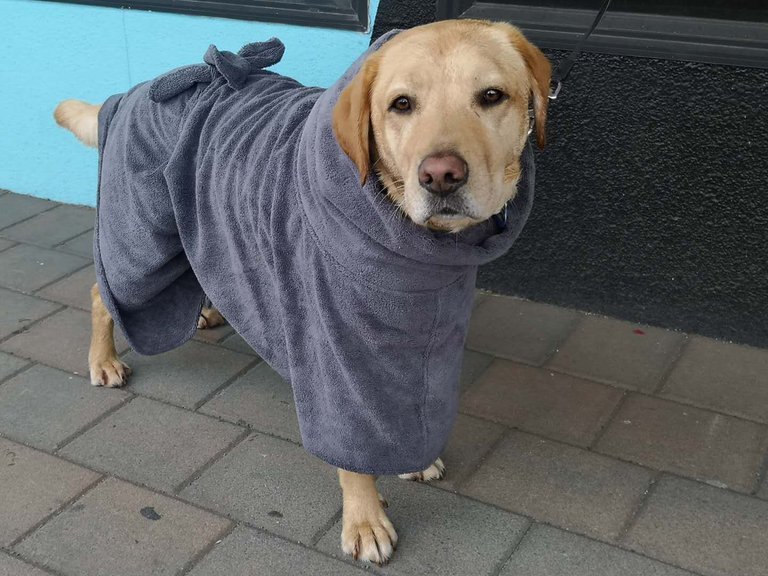 She got a lot of "Awww cute!" comments as we walked out through the pet shop. Outside in the fresh air the lighting is better and Momo 沫沫 gives her best dogfluencer pose.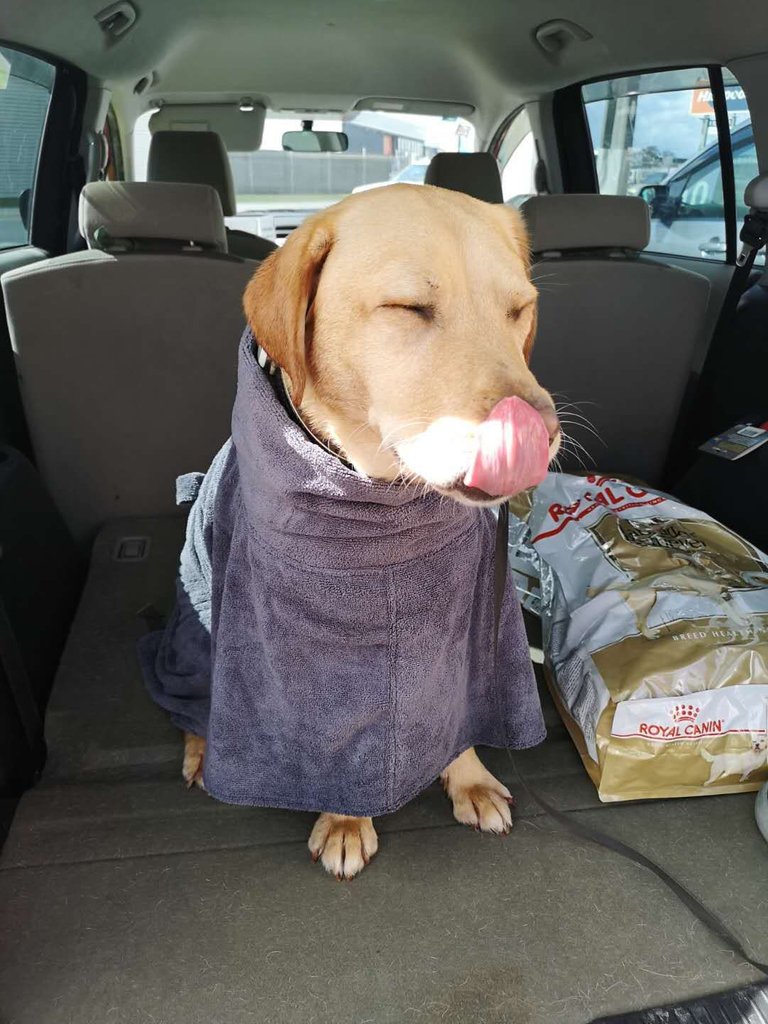 And a pose in the back of the car along with a huge sack of her special food. You see Momo 沫沫 has allergies and so the vet has her on a special diet while we figure out what her allergies are. She must be hungry being next to food without eating because she's trying to mlem up the sunbeams that are tickling her nose.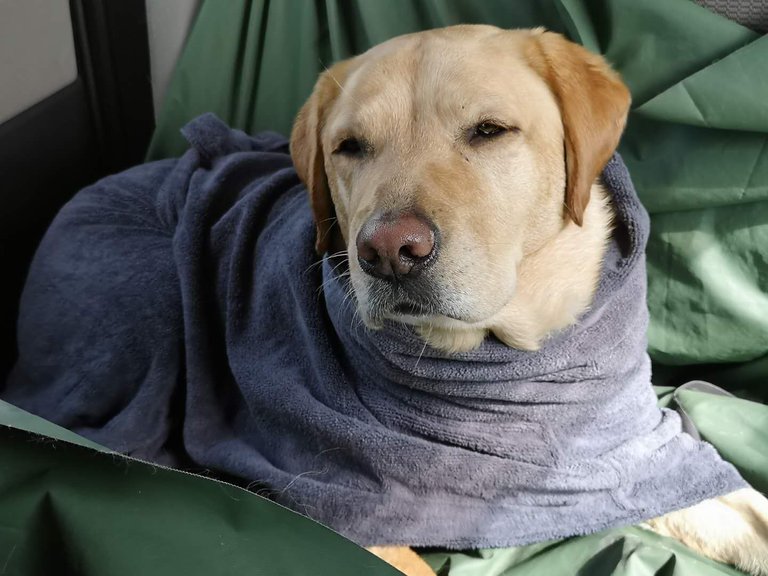 All this petfluencer stuff is very hard work. Momo 沫沫 settles into the car for a nap on the way home. She can hardly keep her eyes open.
The bathrobe performed well. It wicked water away from Momo to the outside of the bathrobe. Once the bathrobe itself felt damp on the outside, the dog on the inside was super dry. The bathrobe would also stop a short haired dog catching an after-wash chill. However, Labradors have double coats so chill isn't such a big risk.
Success! The bathrobe will be used again. Until next time.
---
---