[ENG-ESP] Grėsmingas drugelis (Hamadryas) / Mariposa tronadora (Hamadryas)
Greetings friends of #fascinatinginsects today I want to share with you the images that I was able to capture of this beautiful and nice butterfly that I managed to visualize in the garden. I was reading when suddenly I heard an unusual sound, it sounded like electricity and it surprised me. At that moment I could not see anything, but I was curious, a few seconds later that sound was in the air again and I could see a couple of butterflies, I decided to leave my eyes watching these butterflies and that's when they collided again and emitted that sound. One of them left and the other one stayed in a big tree. I ran out looking for my cell phone and a ladder so I could get closer to it and take some pictures.
It is a "Tronadora" butterfly (Hamadryas) which emit sounds with their wings either to attract a mate or to mark a territory with respect to another male. These sounds are made by means of veins in their wings called vogles. On the other hand, these butterflies have cryptic colorations on their wings that make them difficult to see for their predators. It is an ideal camouflage to be next to rocks or trees. They also manage to stand on trees with their heads down, which is typical of this species of butterflies.
Saludos amigos de #fascinatinginsects hoy quiero compartir con ustedes las imágenes que pude capturar de esta hermosa y simpática mariposa que logré visualizar en el jardín. Estaba leyendo cuando de repente escuché un sonido inusual, parecía electricidad y me sorprendió. En ese momento no pude ver nada, pero me dio curiosidad, a los pocos segundos ese sonido volvió a estar en el aire y pude ver un par de mariposas, decidí dejar mis ojos mirando a estas mariposas y fue cuando volvieron a chocar y a emitir ese sonido. Una de ellas se fue y la otra se quedó en un gran árbol. Salí corriendo en busca de mi móvil y de una escalera para poder acercarme y hacer algunas fotos.

Se trata de una mariposa "Tronadora" (Hamadryas) que emite sonidos con sus alas para atraer a la pareja o para marcar un territorio respecto a otro macho. Estos sonidos se producen mediante unas venas en sus alas llamadas vogles. Por otra parte, estas mariposas tienen coloraciones crípticas en sus alas que las hacen difíciles de ver para sus depredadores. Su camuflaje es ideal para estar junto a rocas o árboles. También consiguen subirse a los árboles con la cabeza hacia abajo, lo que es típico de esta especie de mariposas.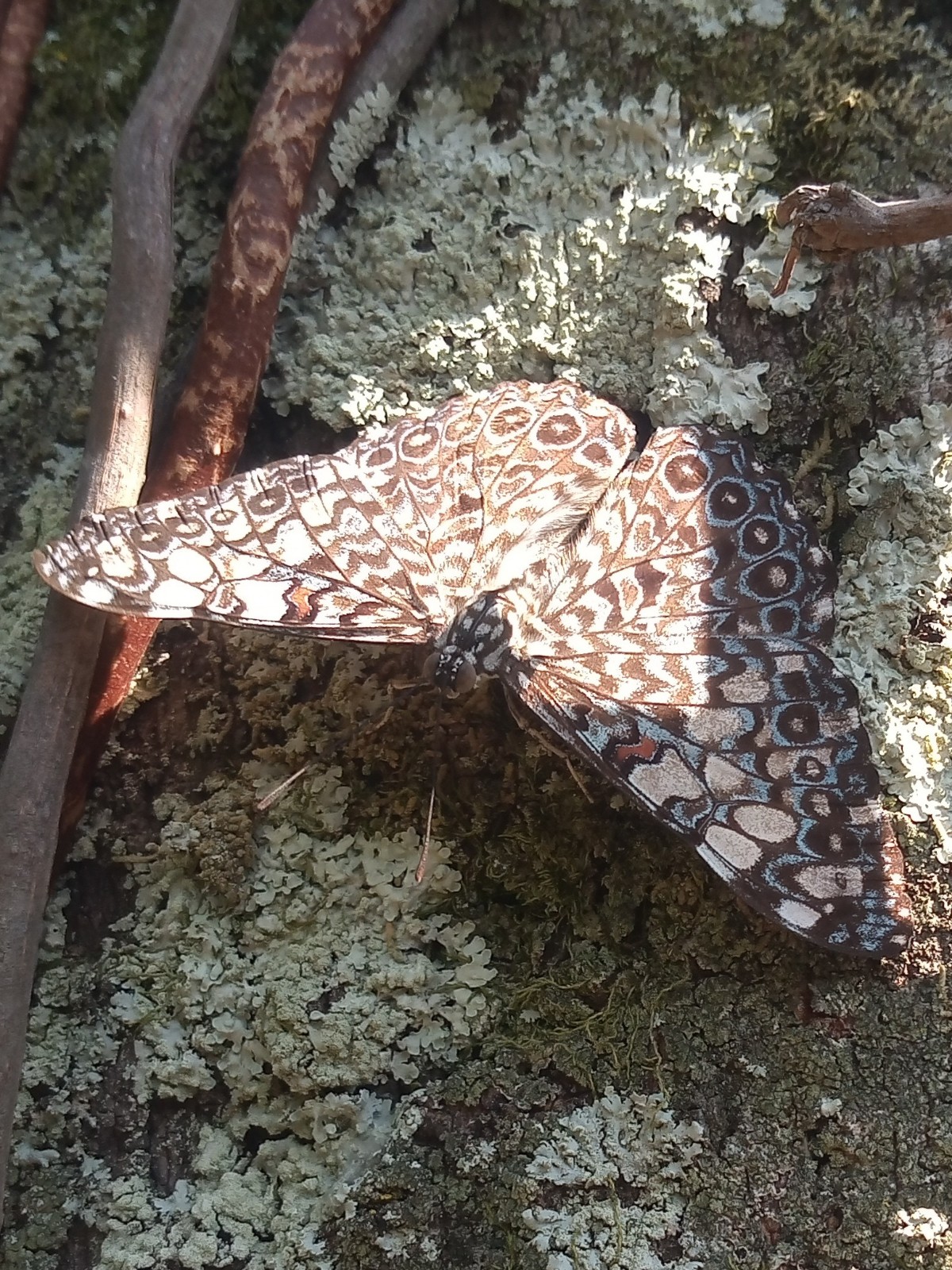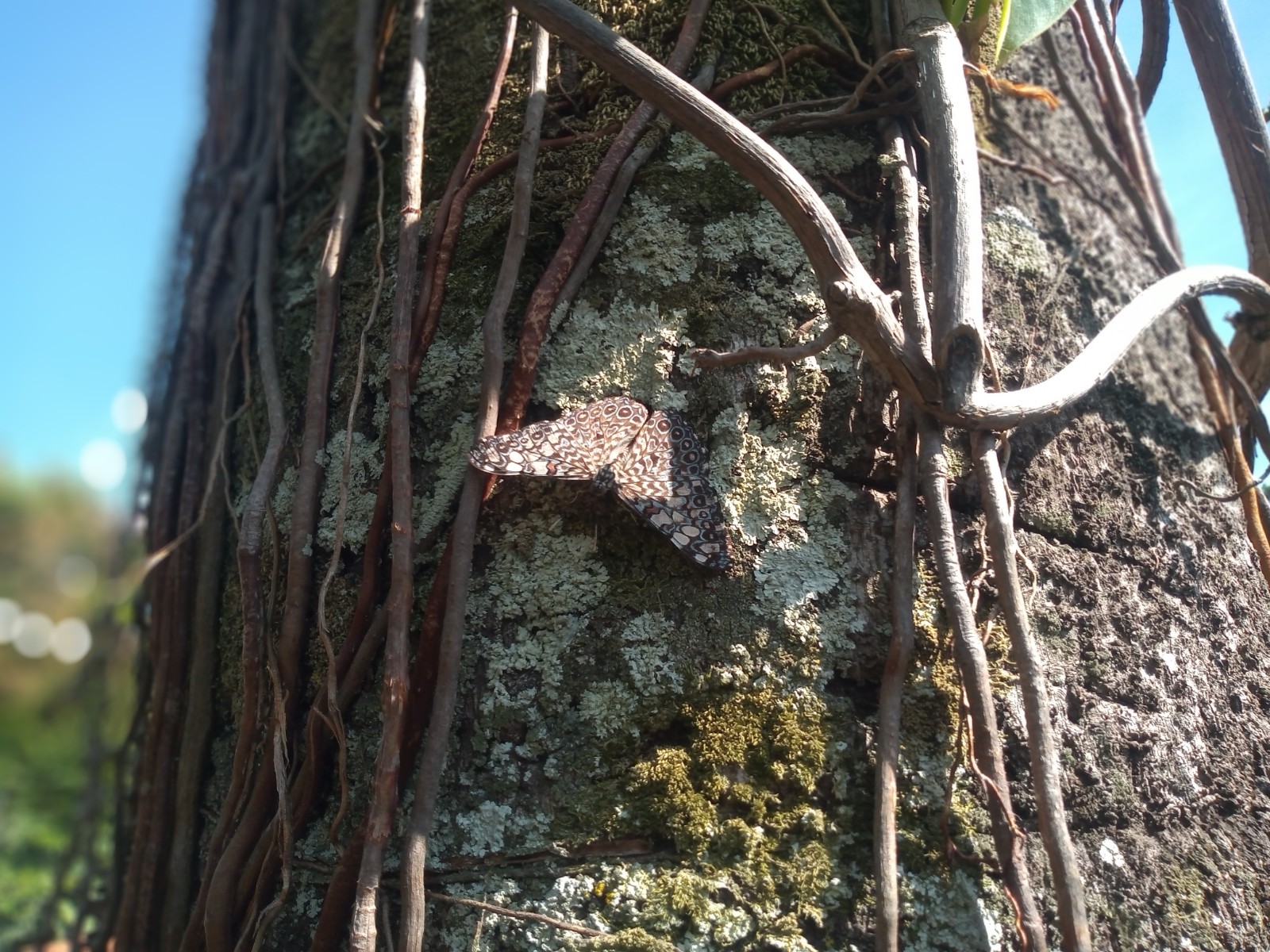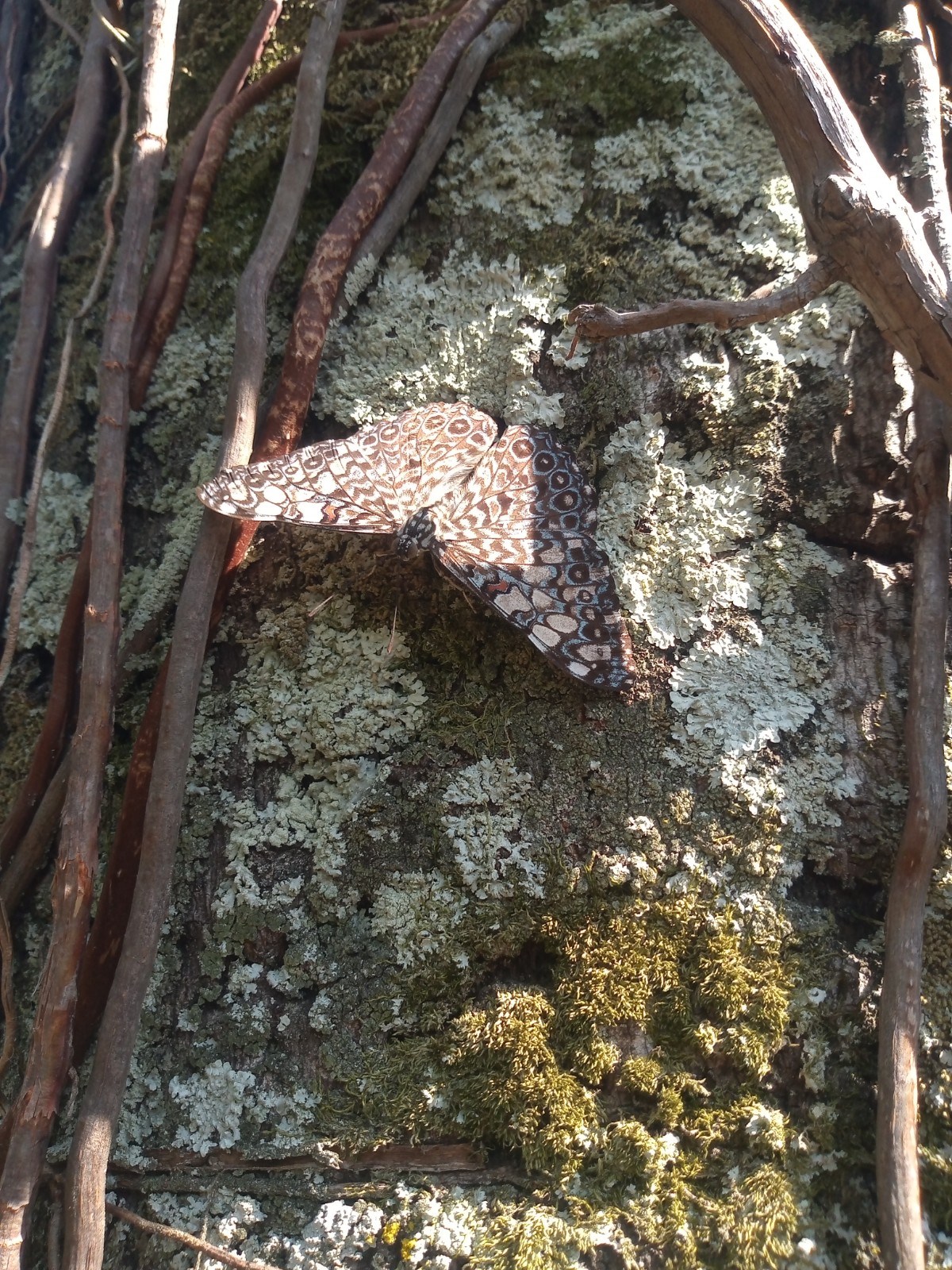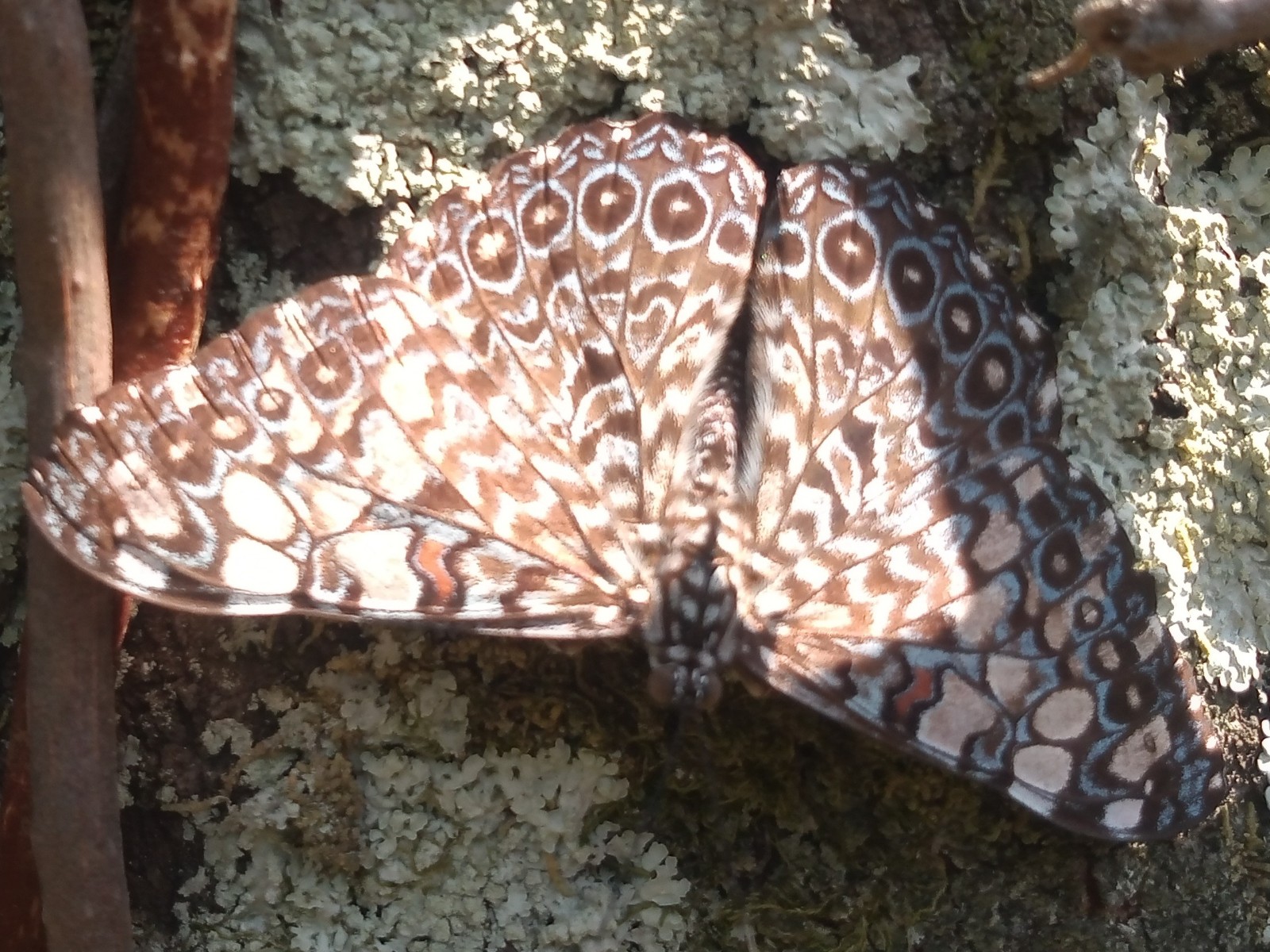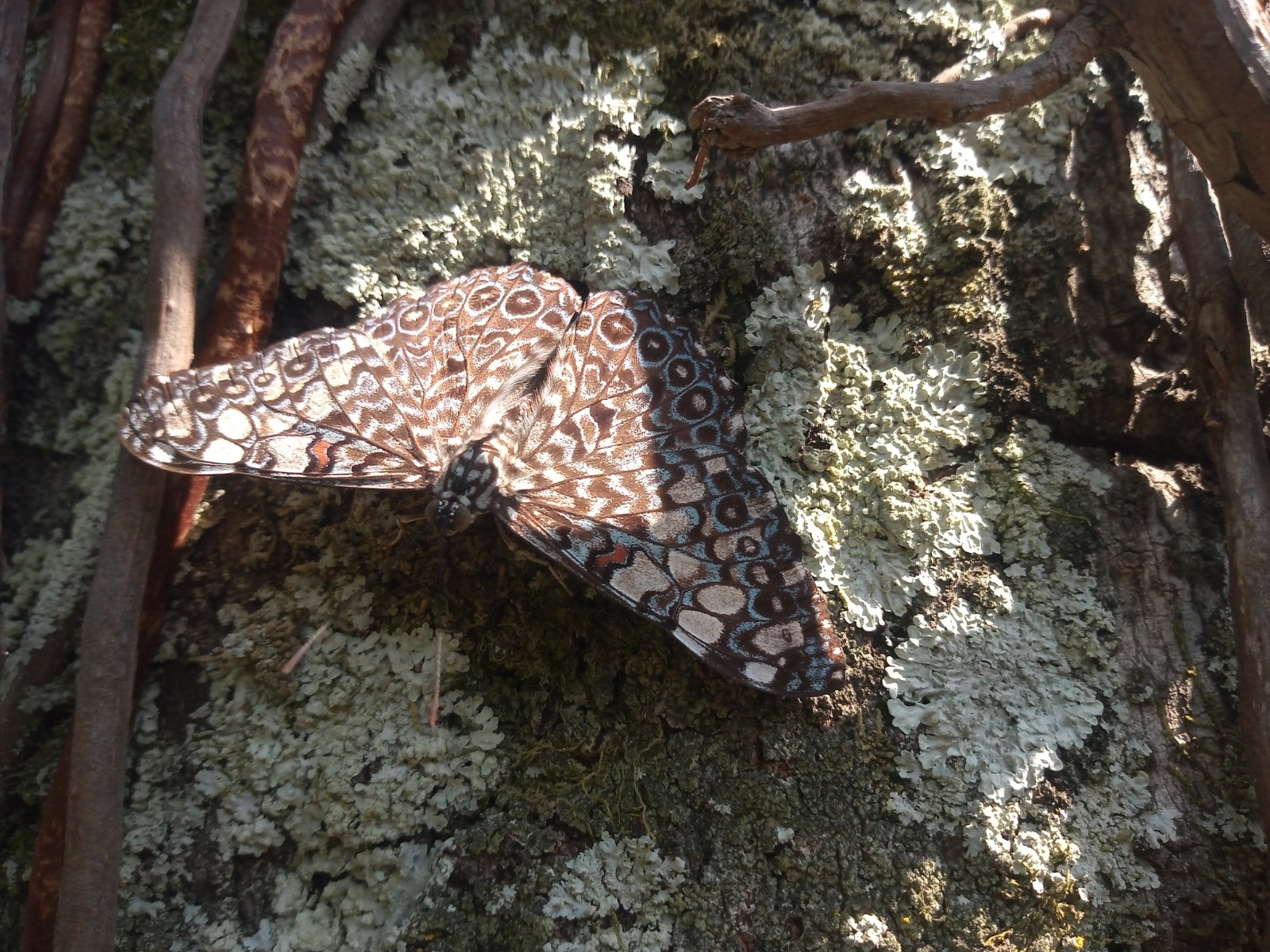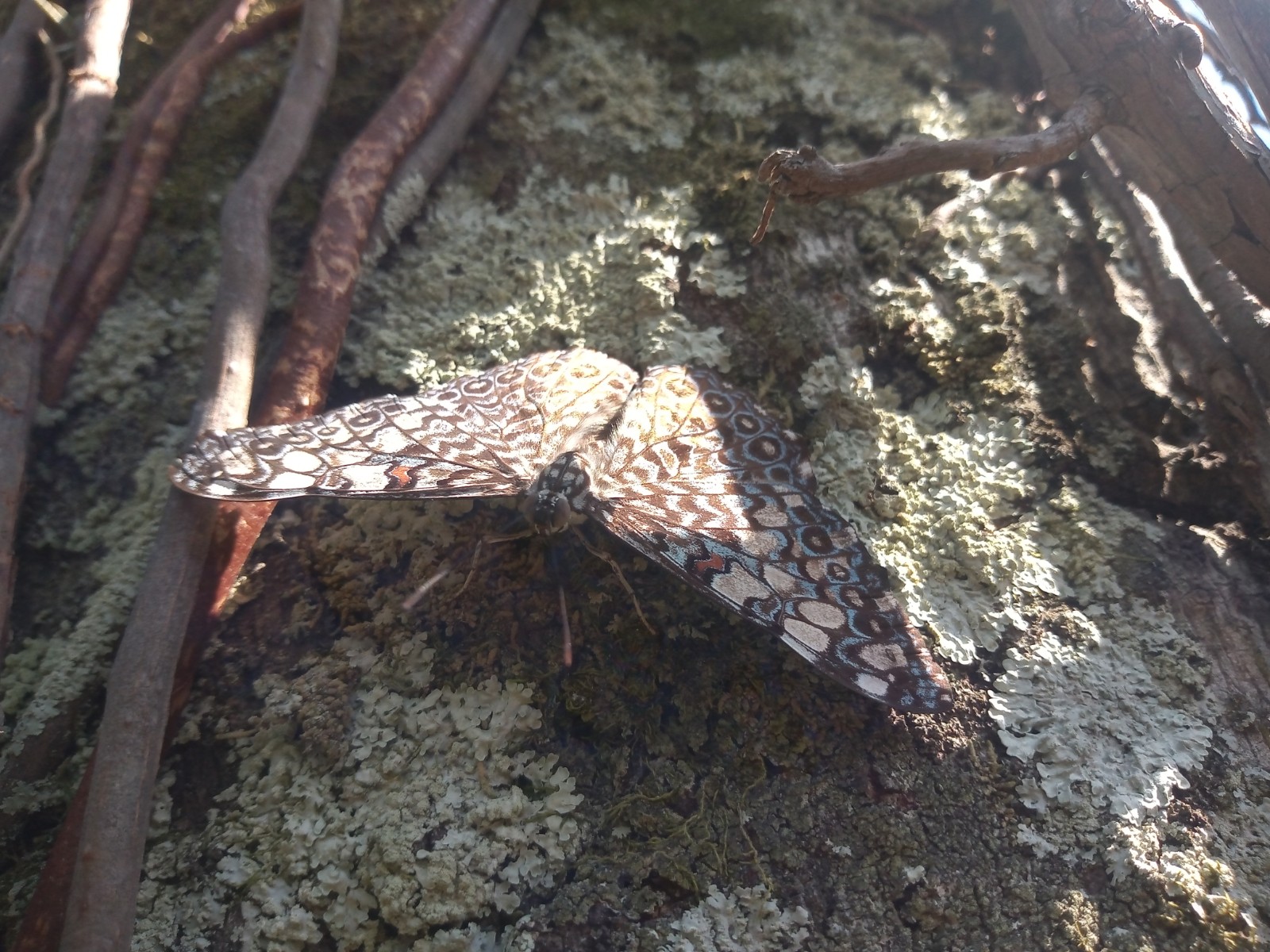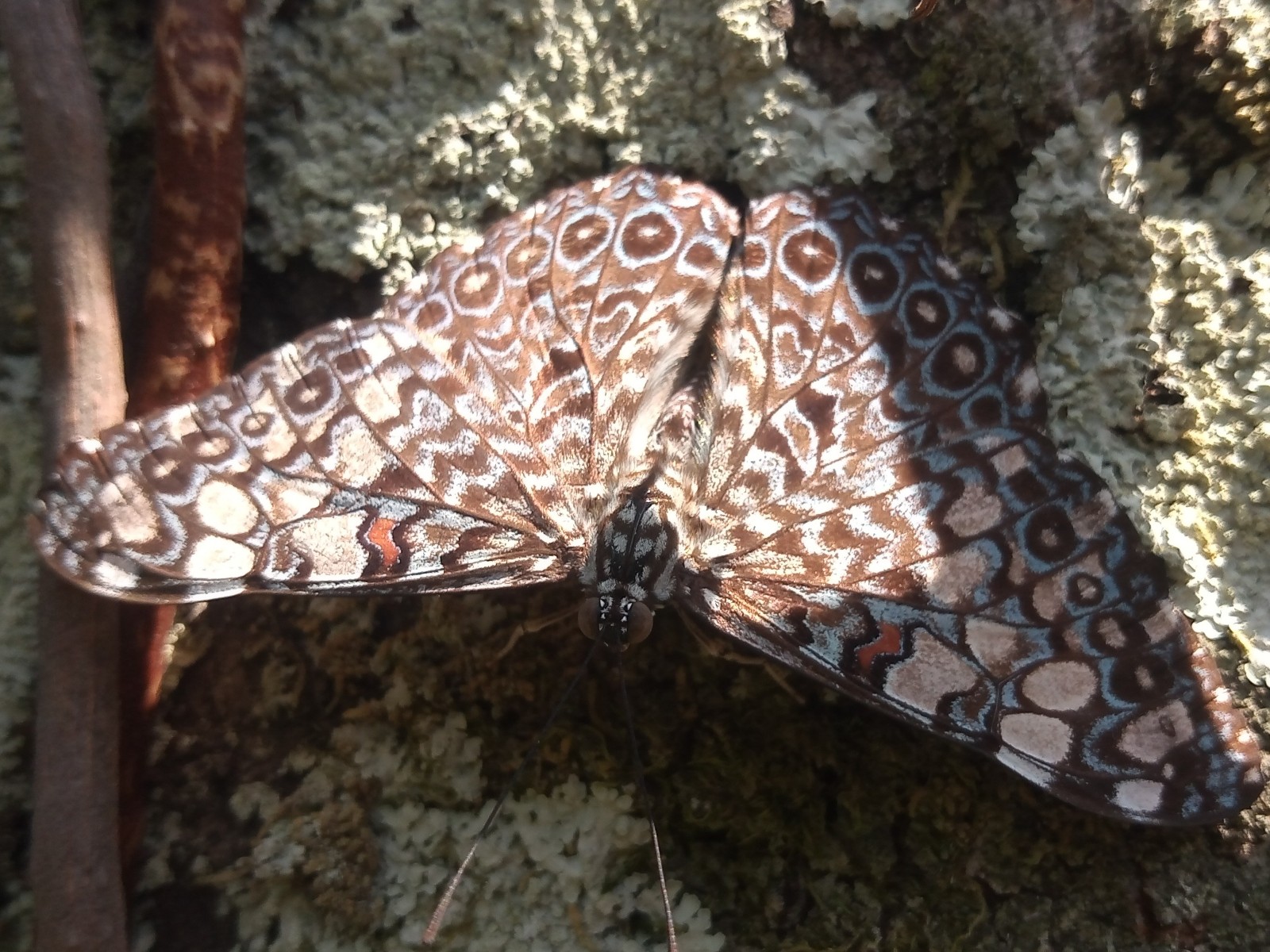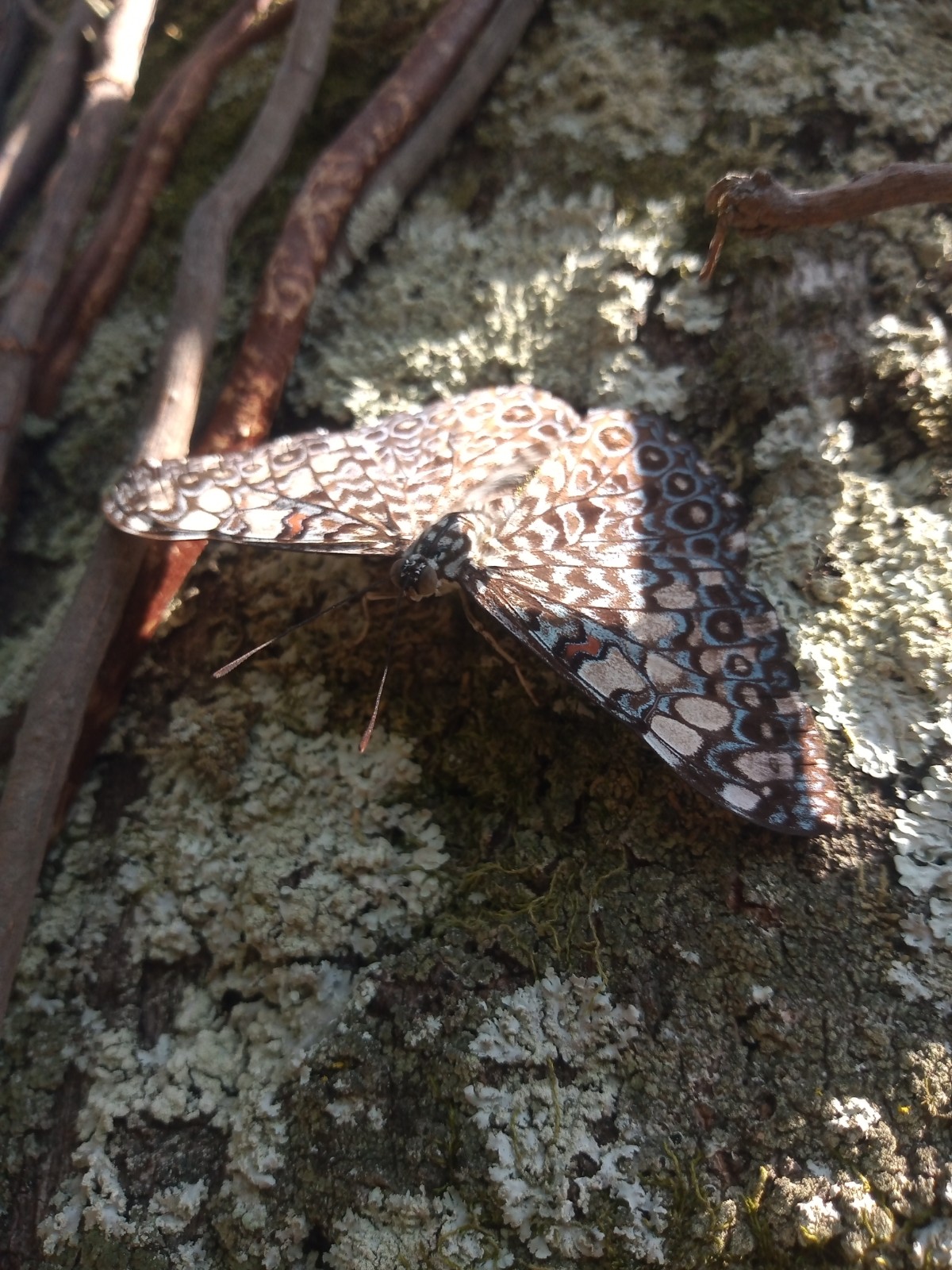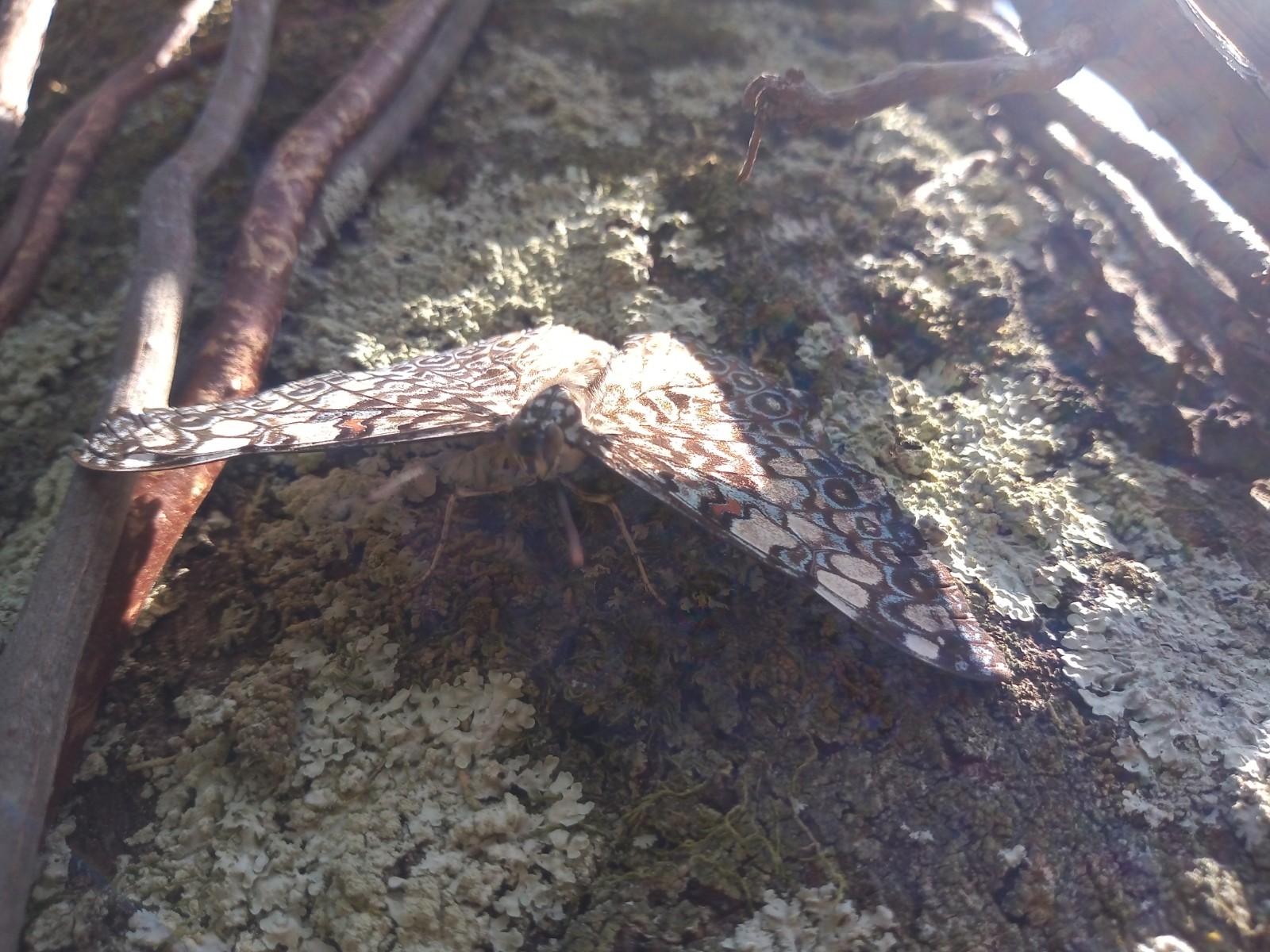 These butterflies have a dome-shaped membrane that allows them to hear the sound of other butterflies and can also detect nearby predatory bats. They communicate easily and frequently from 13:00 hrs to 15:00 hrs.
Our world is surrounded by great things that we should admire to the fullest.
Estas mariposas tienen una membrana en forma de cúpula que les permite oír el sonido de otras mariposas y también pueden detectar a los murciélagos depredadores cercanos. Se comunican con facilidad y frecuencia de 13:00 a 15:00 horas.
Nuestro mundo está rodeado de grandes cosas que deberíamos admirar al máximo.
INFORMATION/INFORMACIÓN
| Camera/Cámara | Motorola E6 Plus |
| --- | --- |
| Localitation/Localización | Aragua - Venezuela |
| Photographer/Fotógrafo | Estebandido |
---
---