Night Run Vrhnika 10K
Night Run Vrhnika is another 10 K race event in late summer and early autumn. It seems that organizers prefer this type of event. It's probably most convenient for everybody involved.
It's fun to run with the bib that you printed :)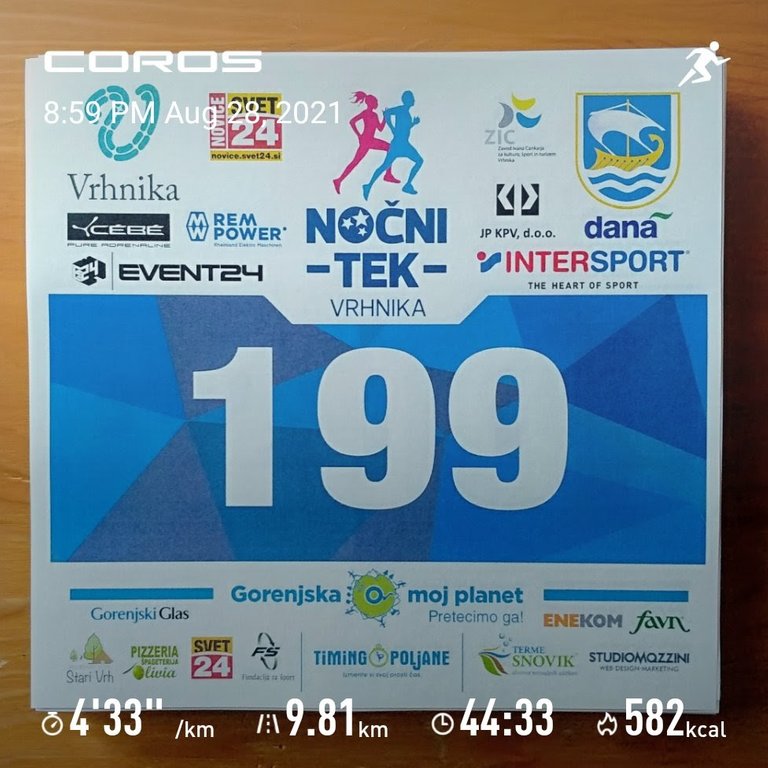 The start was at 9 pm in the local sports park. The course itself consisted of two 4.9 K laps with many sharp turns.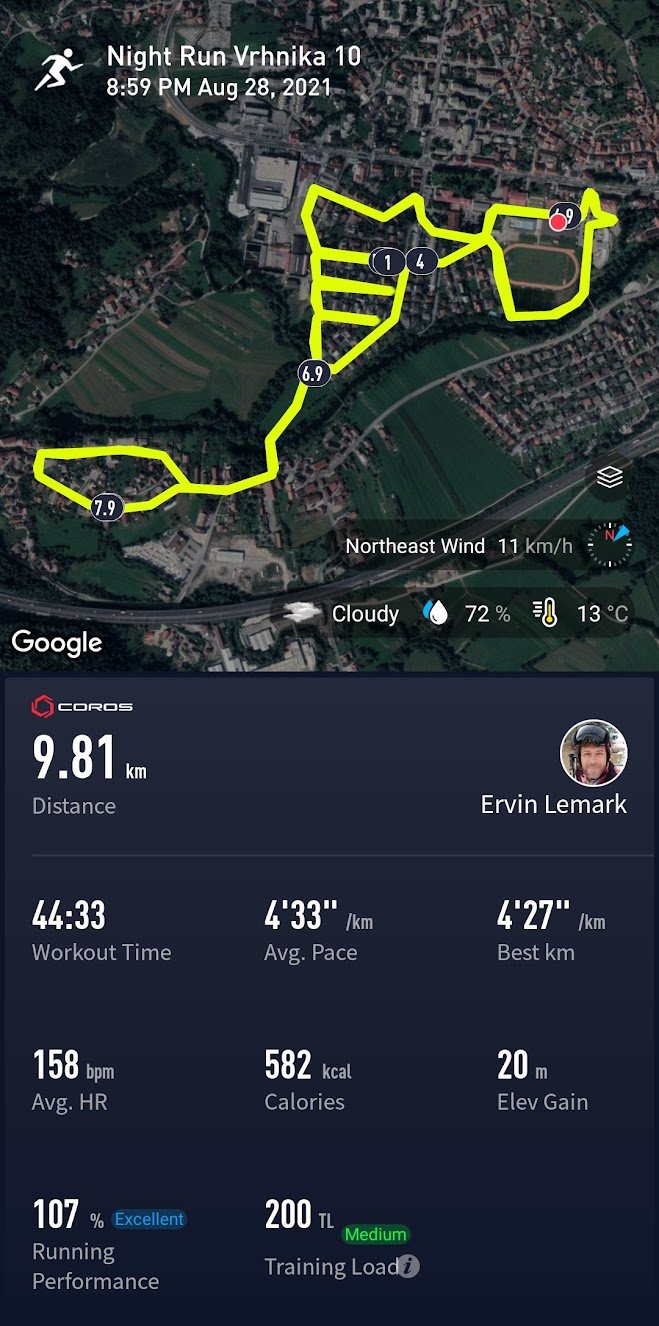 A fresh day and some poorly lit streets and several tarmac sections added to the challenge. It was fun, really.
I tried to run as constantly as possible. The kilometer times show that I managed to run a negative split again. Amazing.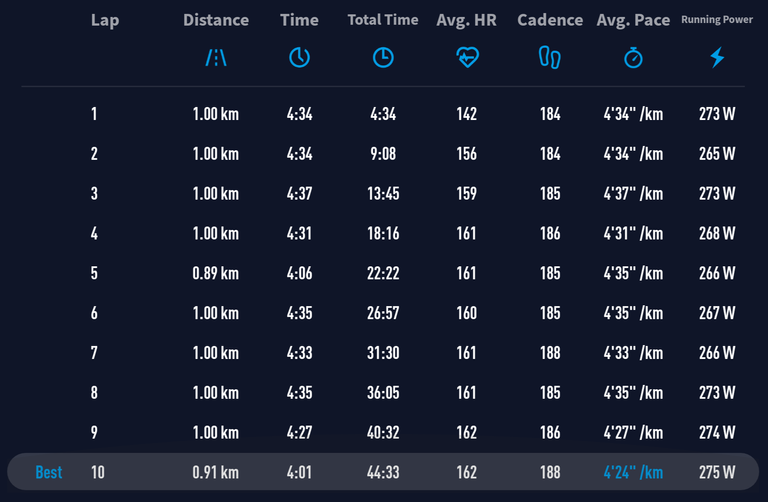 What is also interesting is that the pace today was 4:32 which is a second quicker than in Kranjska Gora where the course was must easier. Well, it was much warmer there too so it evens up.
The map.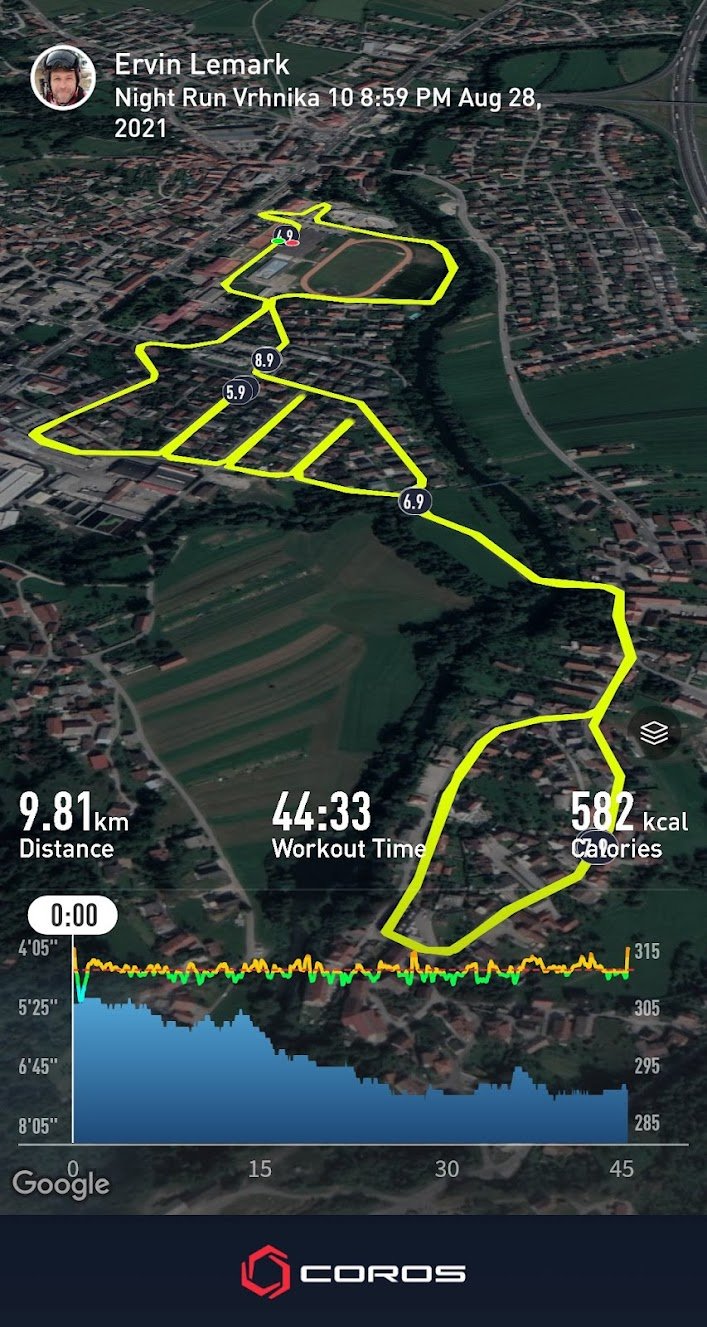 Remember, there were two laps to run. The GPS track doesn't show it at all which is good too.
Action photos follow when they become available on the net, hopefully.
---
Can you guess what's on the schedule tomorrow at 10 am? Exactly, another 10 K event :)
---
The month's mileage is going very well, thank you. OK; tonight's run was a bit short of 10 K. Yet, I did a 2 K warmup to be on the safe side. Now I am 24.5 K short of 300 K mark. Three more days to reach it.
---
Check out some detailed info at my EXHAUST page
Join me in testing out EXHAUST!
---
Proof of Run on Strava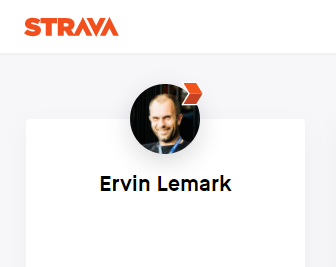 This run on Strava | Strava profile
---
All the physical activity data that I display in my @exhaust and @actifit reports is gathered with the help of Coros Pace sports watch and displayed with Coros app.


---
Better and better
---
---
---