Tercer entrenamiento HIVE RUN / HIVE RUN Third training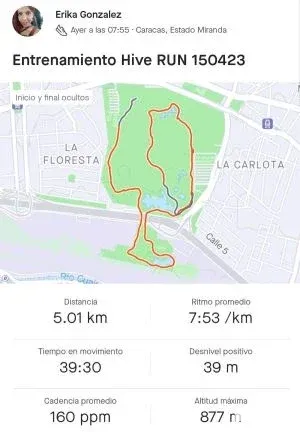 Mapa de recorrido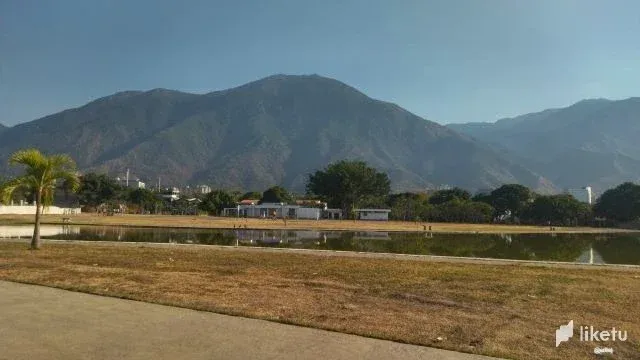 Avila desde El Parque Bolivar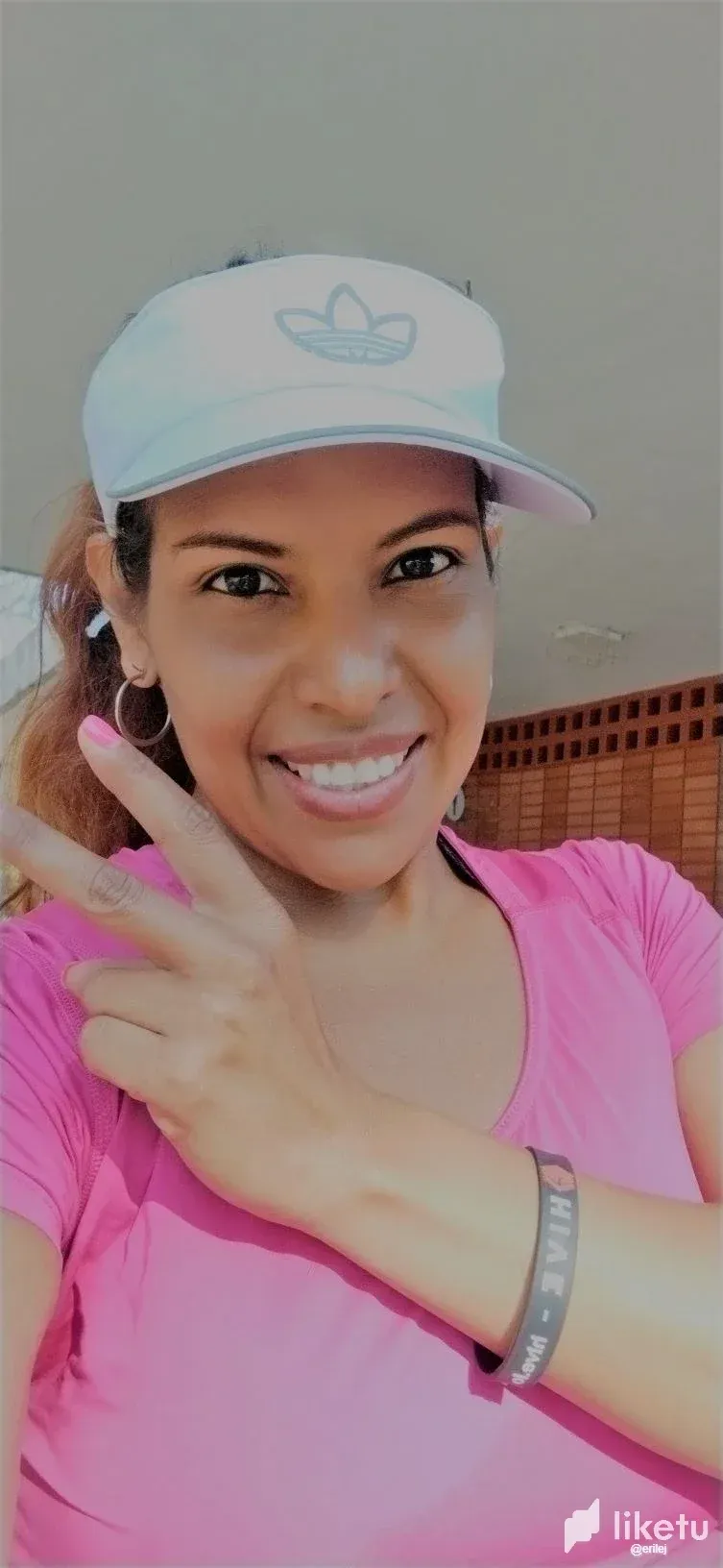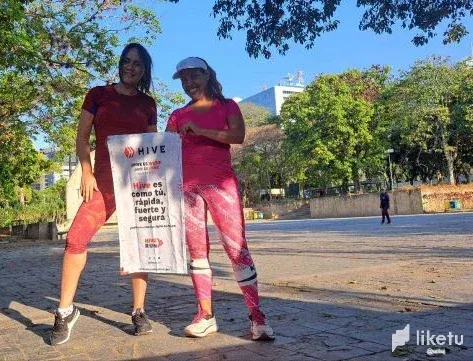 Chicas representando Hive
Super sudadas y satisfechas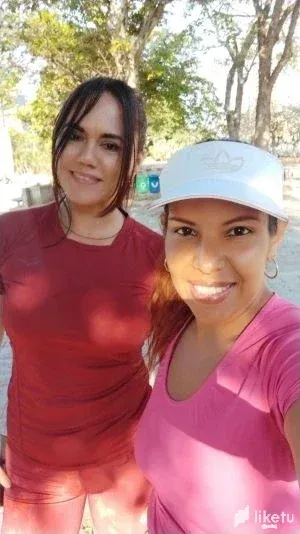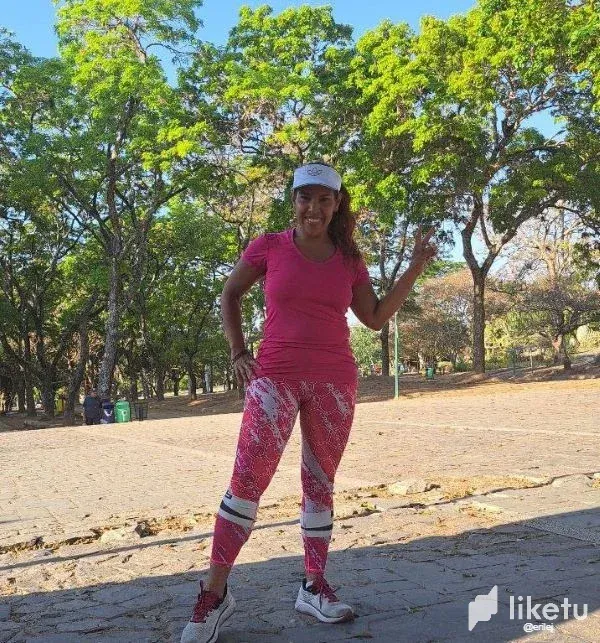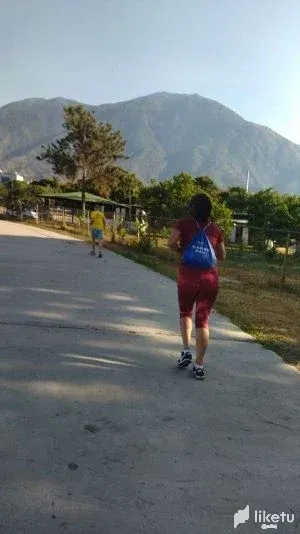 Enmy corriendo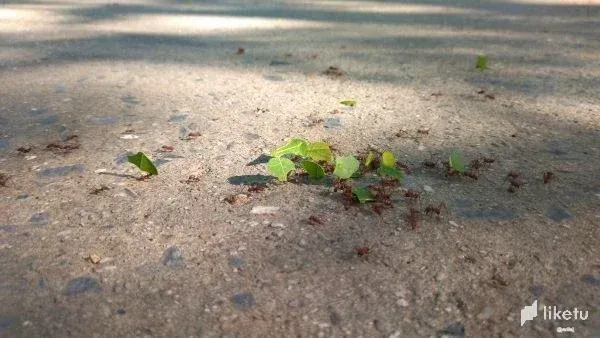 ENGLISH
"𝕿𝖍𝖊 𝖇𝖊𝖘𝖙 𝖒𝖔𝖙𝖎𝖛𝖆𝖙𝖎𝖔𝖓 𝖆𝖑𝖜𝖆𝖞𝖘 𝖈𝖔𝖒𝖊𝖘 𝖋𝖗𝖔𝖒 𝖜𝖎𝖙𝖍𝖎𝖓." 𝕸𝖎𝖈𝖍𝖆𝖊𝖑 𝕵𝖔𝖍𝖓𝖘𝖔𝖓
On Saturday we had our Third Training of #HIVERUN people who practice the same sport and who in turn make life in the #HIVE ecosystem.
The meeting was scheduled for 7:15 am in a renowned city park, promptly and without much preamble we began with our warm-up and conditioning of the body to start covering the distance of 5km, it should be noted that at this time the The sun is in all its splendor and the physical effort is greater than when the temperature is low.
Carrying out several laps we managed to complete our training successfully, yesterday we were only @enmy and I fulfilling our body and overcoming another training challenge, we knew in the same way that our running partner @danielvehe was at the Tecno Digital Expo although not running but he was giving to know more about Hive in the business roundtables.
At the end of the tour we did a stretch to avoid injuries and we evaluated ourselves, we walked to finish stretching and cooling the muscles, reaching the conclusion that we have improved our resistance and respiratory capacity.
And we enjoy the beautiful landscape that this place offers us.
THANK YOU FOR VISITING AND COMMENTING
The letter Converter Page was used to change the font
ESPAÑOL
"𝕷𝖆 𝖒𝖊𝖏𝖔𝖗 𝖒𝖔𝖙𝖎𝖛𝖆𝖈𝖎𝖔𝖓 𝖕𝖗𝖔𝖛𝖎𝖊𝖓𝖊 𝖘𝖎𝖊𝖒𝖕𝖗𝖊 𝖉𝖊𝖑 𝖎𝖓𝖙𝖊𝖗𝖎𝖔𝖗" 𝕸𝖎𝖈𝖍𝖆𝖊𝖑 𝕵𝖔𝖍𝖓𝖘𝖔𝖓
El dia Sábado tuvimos nuestro Tercer Entrenamiento de #HIVERUN personas que practican el mismo deporte y que a su vez hacen vida en el ecosistema de #HIVE.
El encuentro fue pautado para las 7:15 am en un reconocido parque de la ciudad, de forma puntual y sin mucho preambulos comenzamos con nuestro calentamiento y acondicionamiento del cuerpo para comenzar a recorrer la distancia de 5km, cabe destacar que a esta hora ya el sol esta en todo su esplendor y el esfuerzo fisico es mayor que cuando la temperatura es baja.
Realizando varias vueltas logramos culminar nuestro entrenamiento forma exitosa, ayer solo estabamos @enmymente y yo cumpliendo con nuestro cuerpo y superando otro reto de entrenamiento, sabiamos de igual forma que nuestro partner corredor @danielvehe estaba en la Expo Tecno Digital aunque no corriendo pero estaba dando a conocer mas a Hive en las ruedas de negocios.
Al culminar el recorrido hicimos un estiramiento para evitar lesiones y nos autoevaluamos, caminamos para terminar de estirar y enfriar los musculos, llegando a la conclusion que hemos mejorado nuestra resistencia y capacidad respiratoria.
Y disfrutamos del bellos paisaje que nos brinda este lugar.
GRACIAS POR VISITAR Y COMENTAR
Se uso la pagina Conversor de Letras para cambiar la fuente
---
For the best experience view this post on Liketu
---
---