The Abstract World
Today I'd like to show you the second half of the photos I took at the exhibition that was organized using the works of the artist who participated at an art camp. The photos of the first part of the exhibitions are posted here.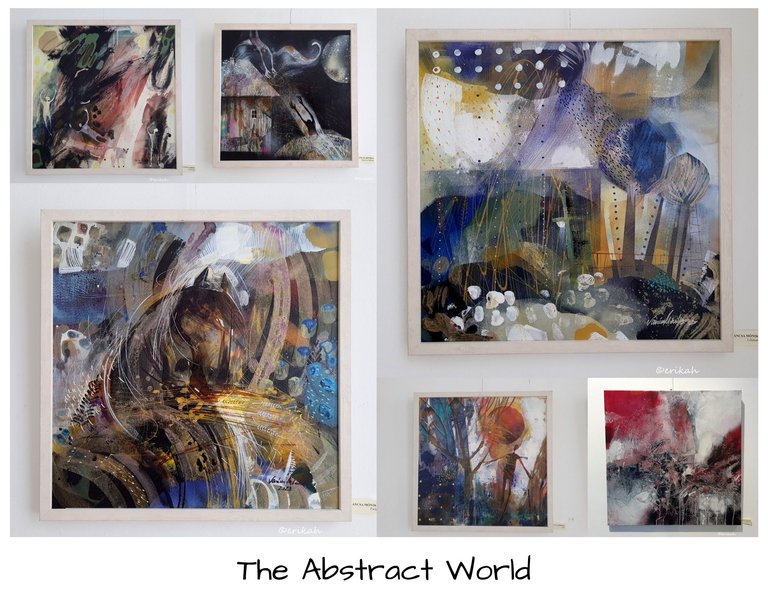 I wanted to separate them as there were a good few, inspired by music and the rest are not.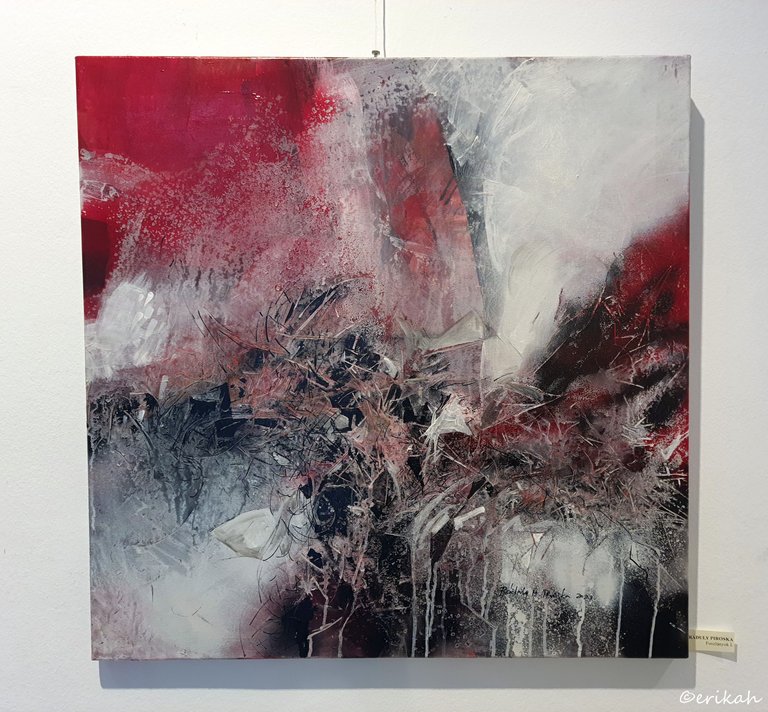 Piroska Ráduly - Shreds I.
Years ago, I did not like abstracts as I didn't know what to think of them. I guess I did not understand them and it was easier to ignore them. All that is changed now. I'm not saying I understand abstracts, but I'm not looking at them as my enemies, but I'd rather try to understand them, see what the artist meant while painting them. Here for example you can see shreds if you want, but what I like the most about the painting is the color combination. Choosing colors I like is a huge thing for me and the harmony between colors here is perfect for me. Kind of looks like broken ice as well, or ice flower, if you can see that.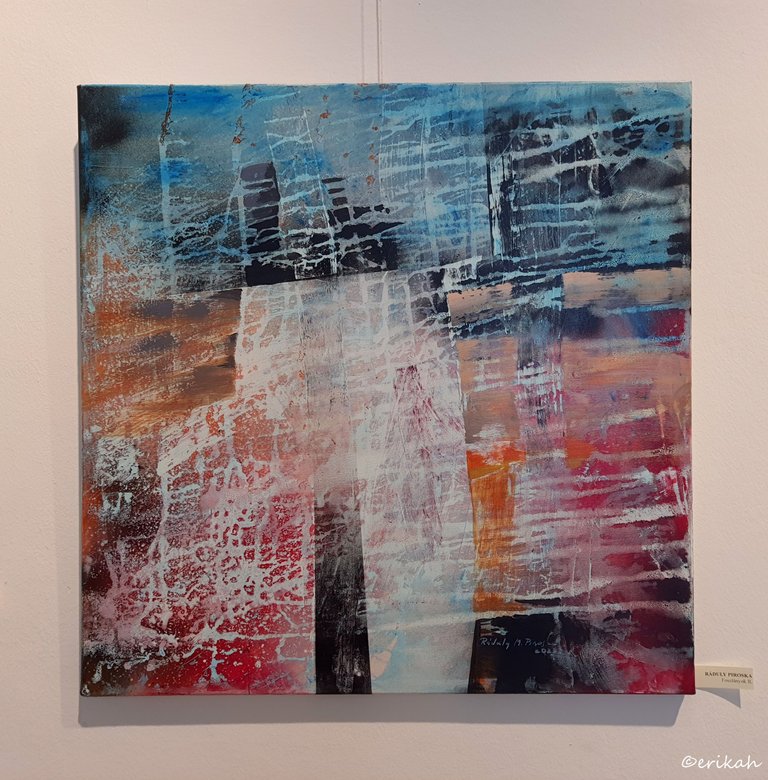 Piroska Ráduly - Shreds II.
This painting is called Shreds II. but it looks very different from the previous one. If it wasn't for the title, I would definitely not know these two paintings are connected.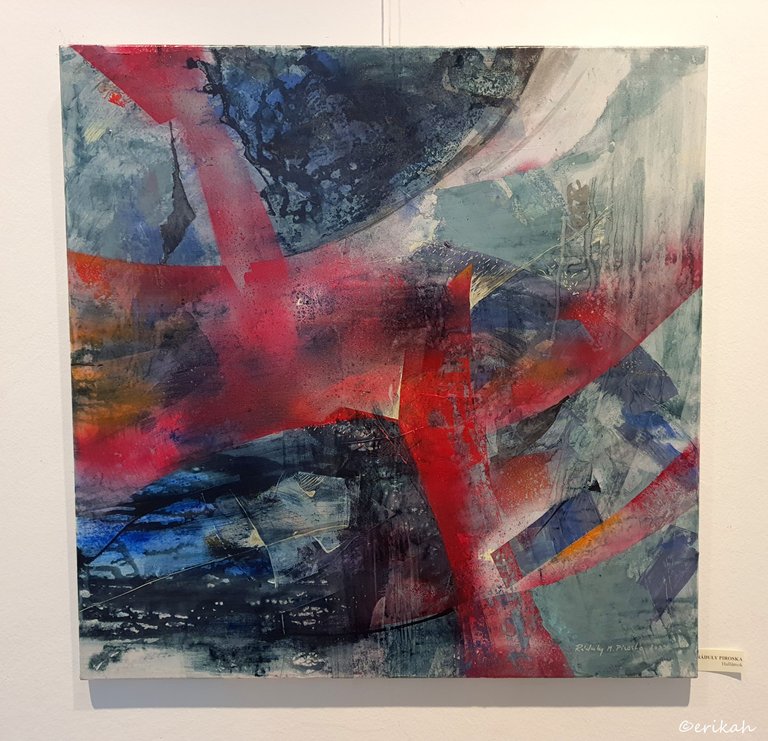 Piroska Ráduly - Waves
The colors used for this painting kind of are similar to the previous one, but the pattern is different.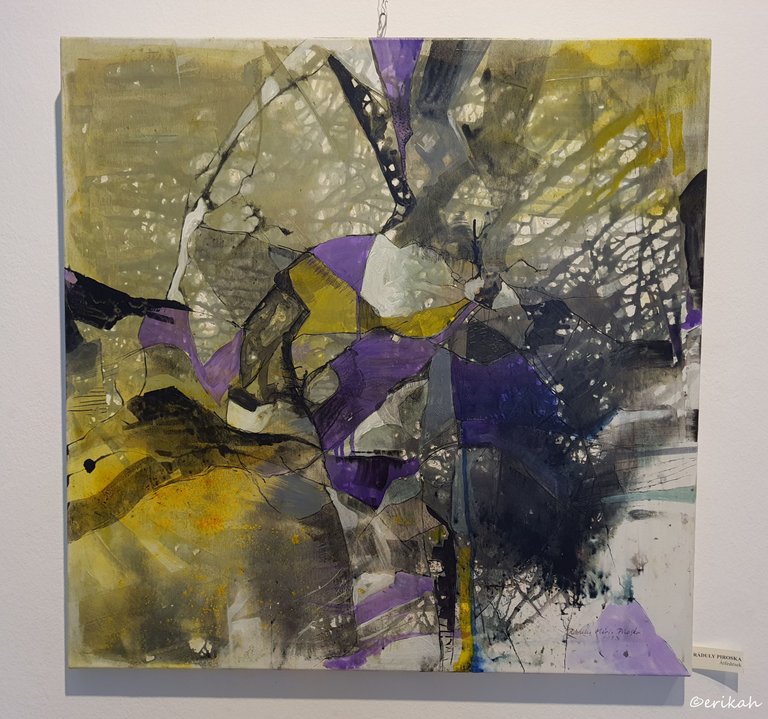 Piroska Ráduly - Overlaps
This is an interesting one, because although these are not my favorite colors and most likely would never choose them in real life, I find the painting really nice. Don't ask me why as I can't explain it. It's a strange thing I know.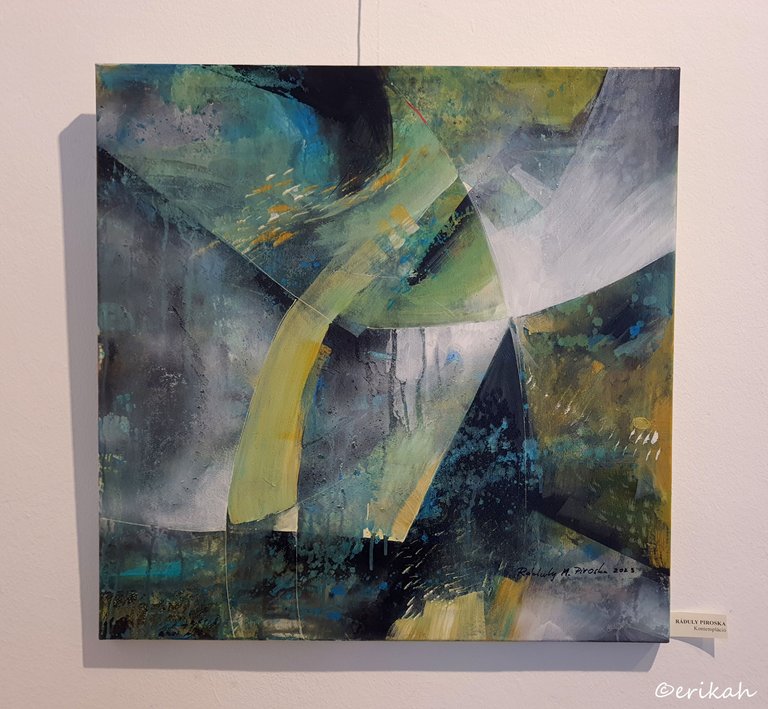 Piroska Ráduly - Contemplation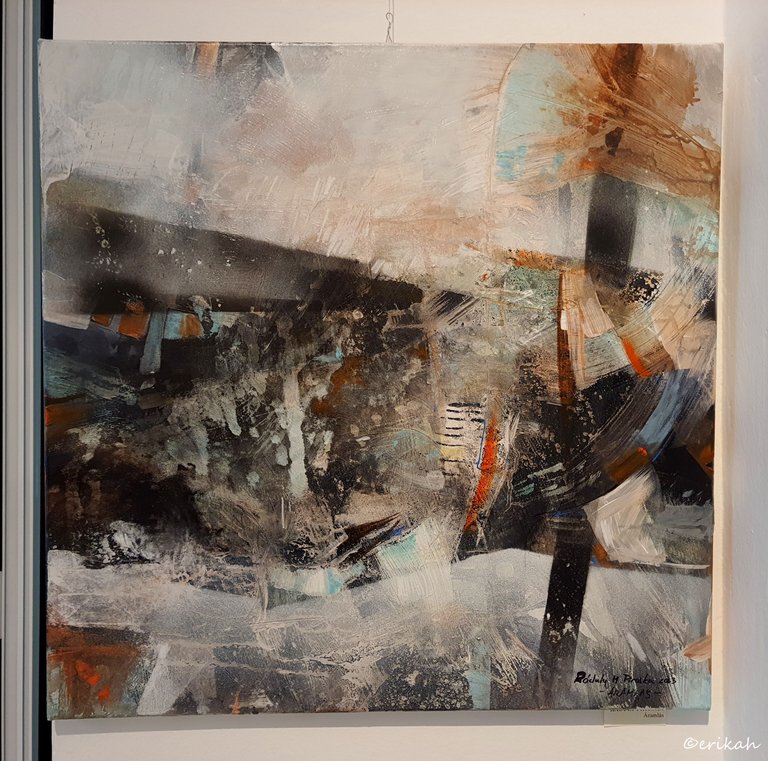 Piroska Ráduly - Flow
I can see the flow here and like the colors too. A nice one in my opinion.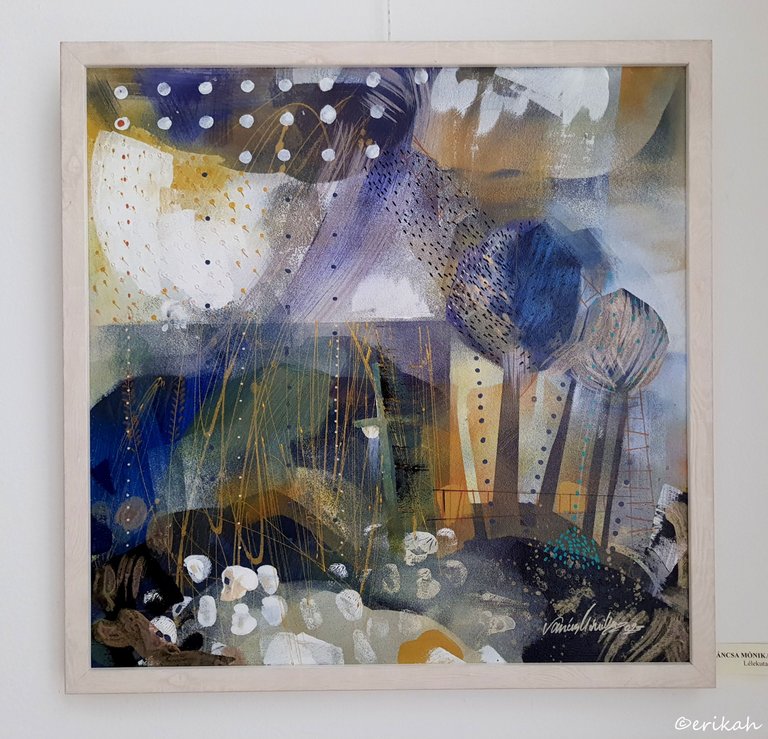 Mónika Váncsa - Paths Of The Soul
First I always look at the painting, to see what it tells me, to form an idea, then I look at the title to see what the artist calls the painting. When I saw this one, I had the impression that I'm seeing a part of a street, with those two trees, but the title says otherwise. I liked the painting overall, but having a closer look at it, now I see skulls?
Are those skulls?
How would you paint the Paths Of The Soul?
I loved the colors though, that blue combined with the pastel green and beige, white is excellent choice in my opinion.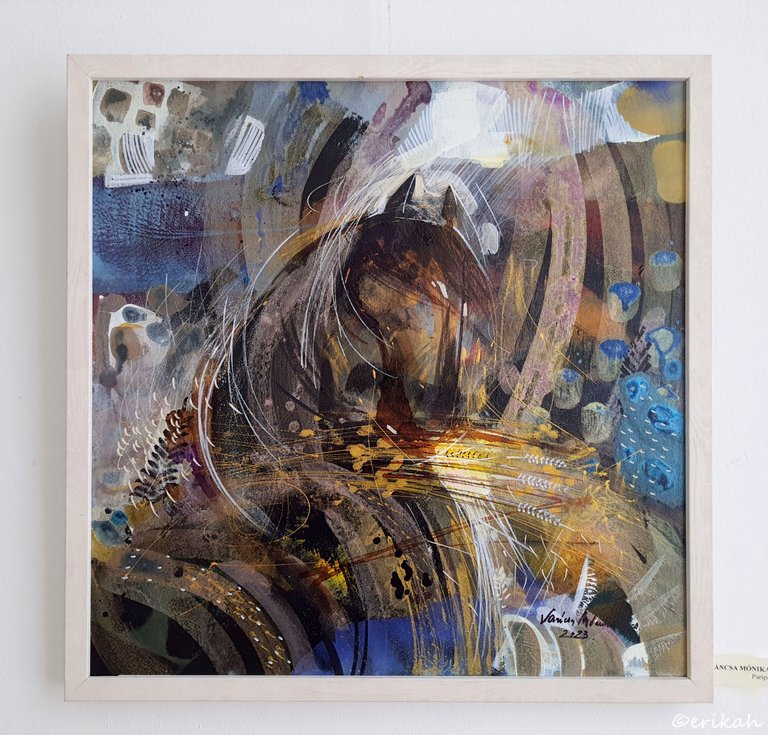 Mónika Váncsa - Steed
Looking at the painting in detail and admiring it, made me remember one golden trading rule. If you could only take 5 trades this year, would this be one of them? In my book, that applied to buying art too. So I asked myself if I could only buy 5 artworks all my life (yeah, lack of space), would this be one of them? The answer is, I think it would. It's fantastic in my opinion, from every point of view. You can see the had of the horse clearly and the colors are fantastic.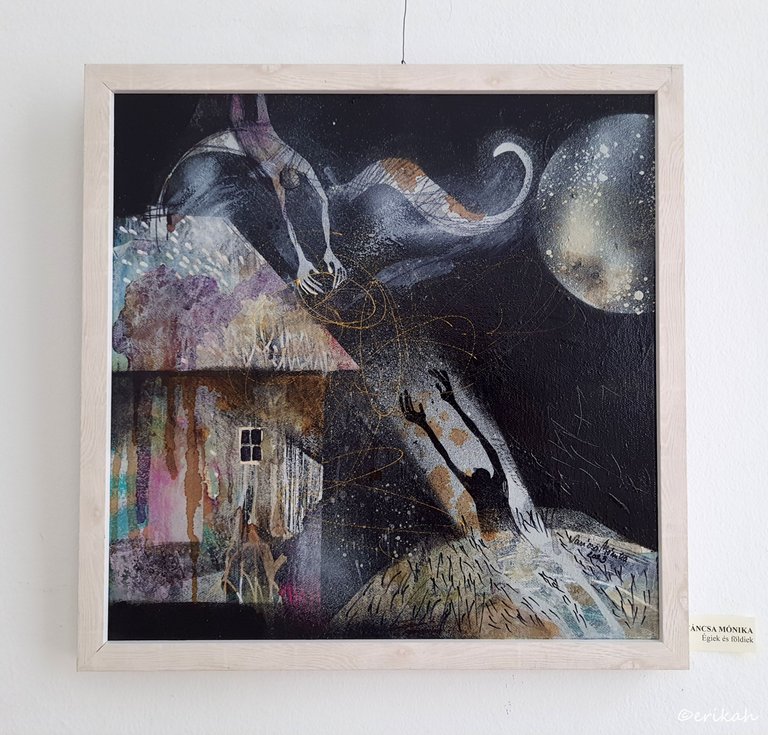 Mónika Váncsa - Heavenly And Earthly
This painting brought me X-Files vibes. I'm not a huge fan of science fiction, aliens and all that, but I liked the concept and how the artist decided to illustrate the two parties. The color and the backgrounds are also excellent in my opinion. Look at the two silhouettes, one is the inverse of the other. I love it.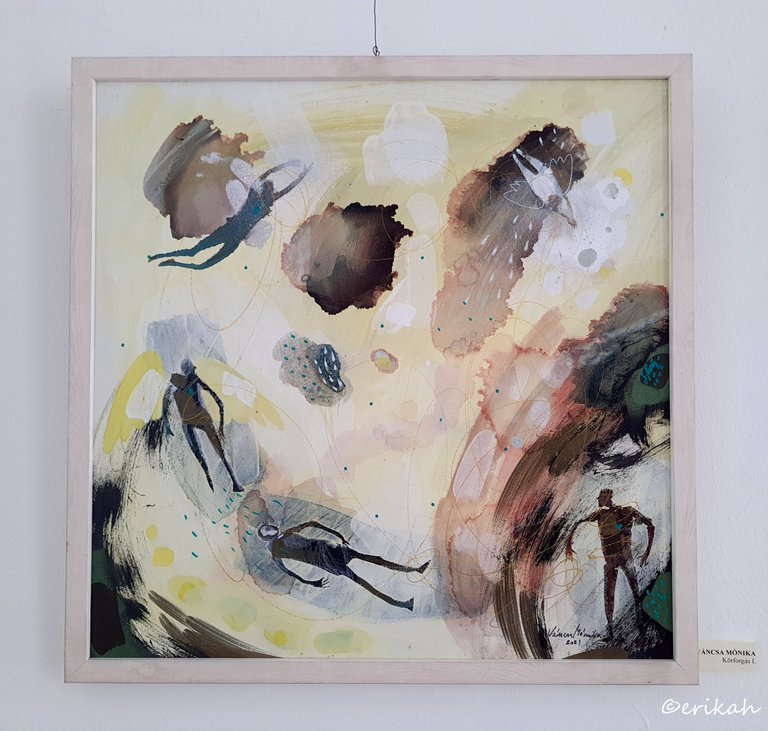 Mónika Váncsa - Circulation I.
After the previous one, this one is not a surprise anymore. It's a bit odd to be honest, but I can still appreciate it.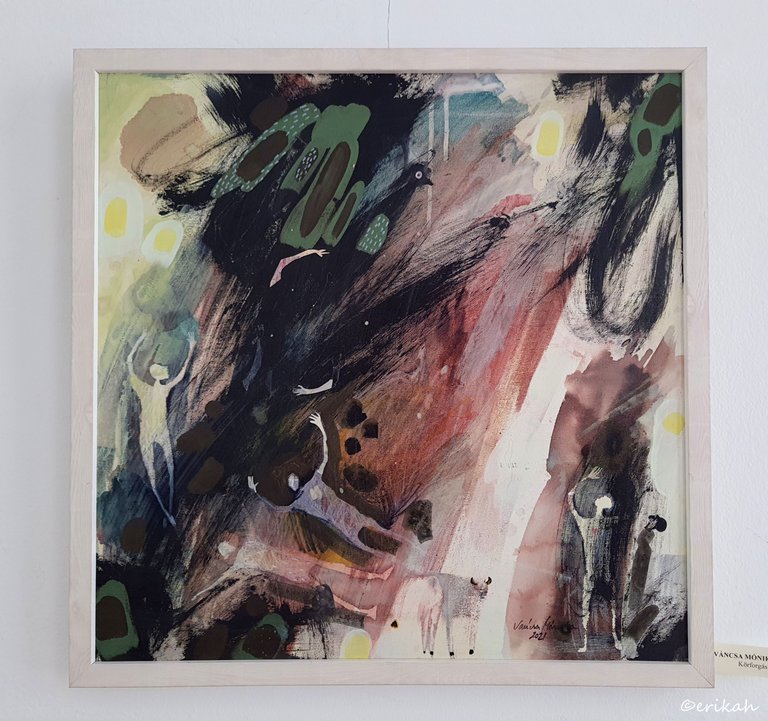 Mónika Váncsa - Circulation II.
Same concept, different illustration on canvas. Which one do you like better, if you would have to choose? I think I would go with the second one.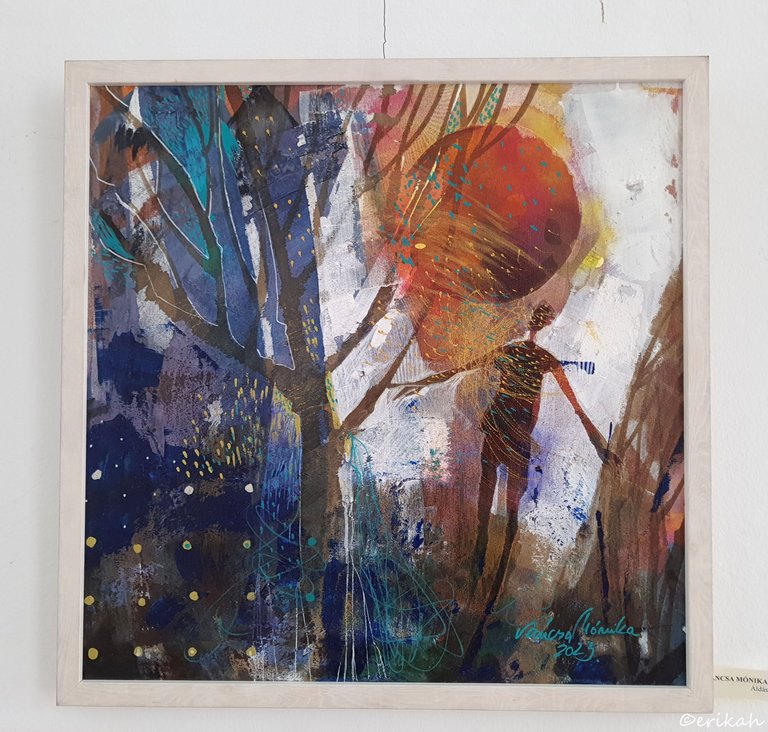 Mónika Váncsa - Blessing
All in all, there were quite a few abstracts here that I liked. I hope you can pick one too, or two :)
After the exhibition, I was thinking if I could create abstract art and trust me, for me it seems more difficult than regular art. I think the problem is, you don't have anything to guide you. When you make a still life, or a portrait, you have a model to guide your thoughts. With abstract, it's a totally different thing.

If you're a newbie, you may want to check out these guides:

---
---