Song Inspired Paintings
About a week ago I visited an exhibition that was put together using the works of artists who have participated in an art camp.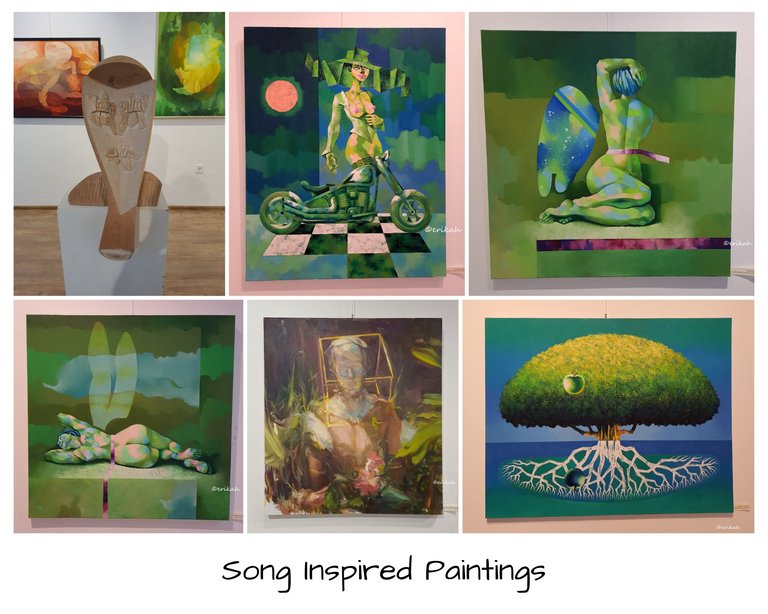 As usual, I knew nothing about what I'm going to see but even so, I never leave the exhibition disappointed.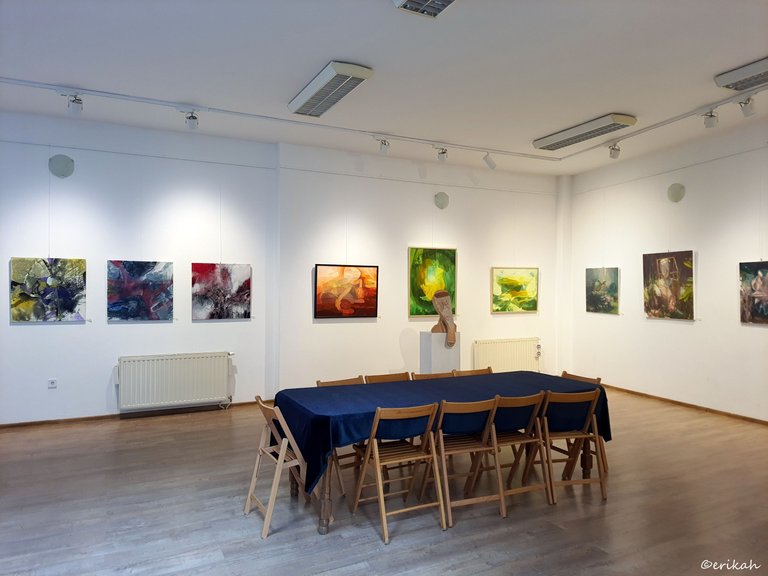 There were nine artists exhibiting and the artworks on display were colorful and various in style. Come with me to show you what I saw, if you're an art lover.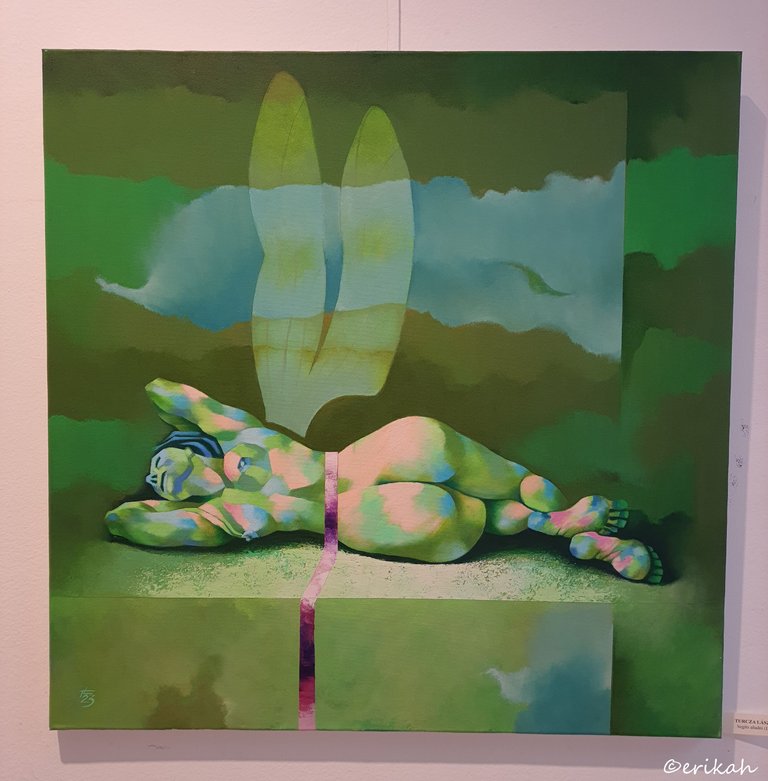 László Turcza - Help Me Fall Asleep (LGT)
I think I needed a minute to understand what I was seeing. What about you? Was it obvious from the beginning?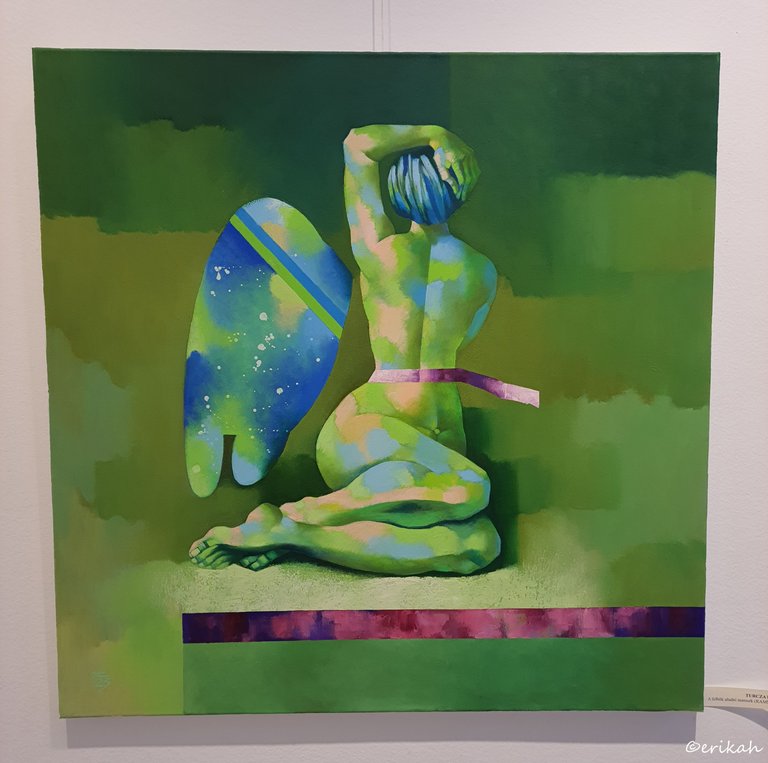 László Turcza - The Clouds Go to Sleep (RAMMSTEIN)
Slightly different theme, same concept in illustration in my opinion. But when I saw RAMMSTEIN, something started to be clear in my mind. I'm not sure how much experience you have in music, but RAMMSTEIN is a well known German Neue Deutsche Härte band. I was thinking if I'm right and that RAMMSTEIN refers to the music band, then there should be a song with a similar title and this painting is connected to the song. Coming home I had to check it and I was right, there's a song, called Engel, that has this line in the lyrics.
Only once the clouds have gone to sleep
Can you see us in the sky
We are afraid and alone
Because God knows I don't want to be an angel source
Based on my discovery, I went back to the fist painting as it has (LGT) in the title. At first LGT said nothing to me, but after the RAMMSTEIN discovery, I was suspecting it refers to the Hungarian band LGY and I was right, there's a Hungarian song by them , called Segíts elaludni, which means help me fall asleep. The RAMMSTEIN song is in German and I don't speak German, the other is Hungarian, so I listened to it but can't see more than what I saw before listening to it.
In any case, it's an interesting thing. I've seen artworks inspired by famous novels but never by music, till now. Another detail you can notice is the colors. Both paintings contains the same colors.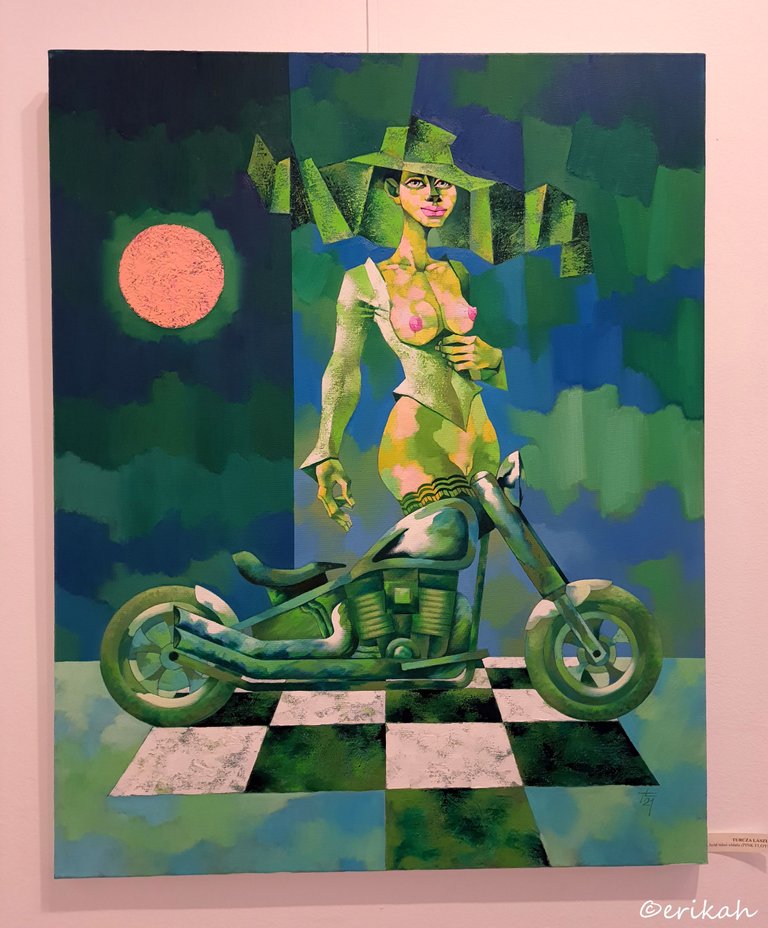 László Turcza - The Other Side of the Moon (PINK FLOYD)
In this case, Pink Floyd has a song, called Dark side of the moon. I loved this painting, how the artist illustrated the lady. Look at her face, her hands and her hat. It reminded me of old caricatures, drawings in newspapers and magazines. Her hat is interesting too, not to mention the outfit. I wouldn't hang this on my wall, but I liked it.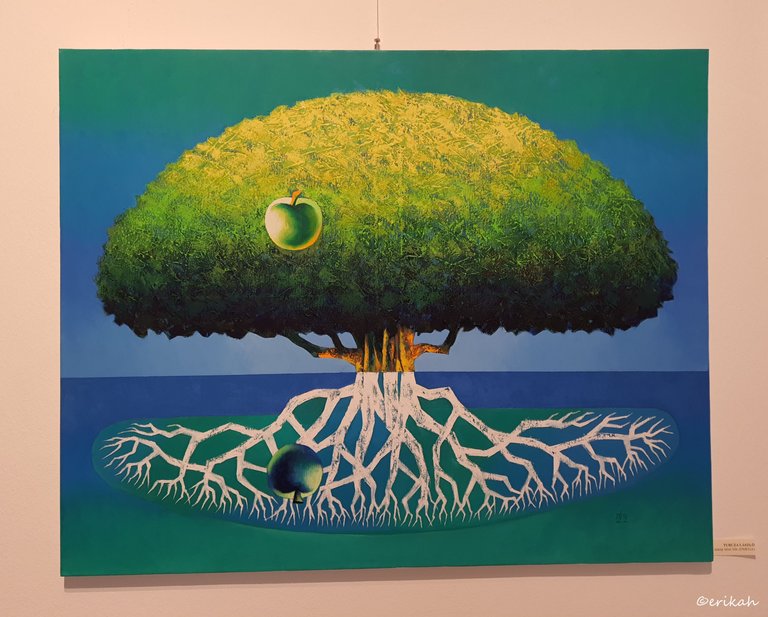 László Turcza - The Other Side of the Map (OMEGA)
OMEGA is a Hungarian band from Hungary and they have a song called A Föld árnyékos oldalán, which translates to On the shadow side of the Earth. The painting is quite accurate as there are the roots below surface level, but obviously they look a bit different in reality.
Although none of the music is my stile, it was nice to see the artist inspired by these songs or bands.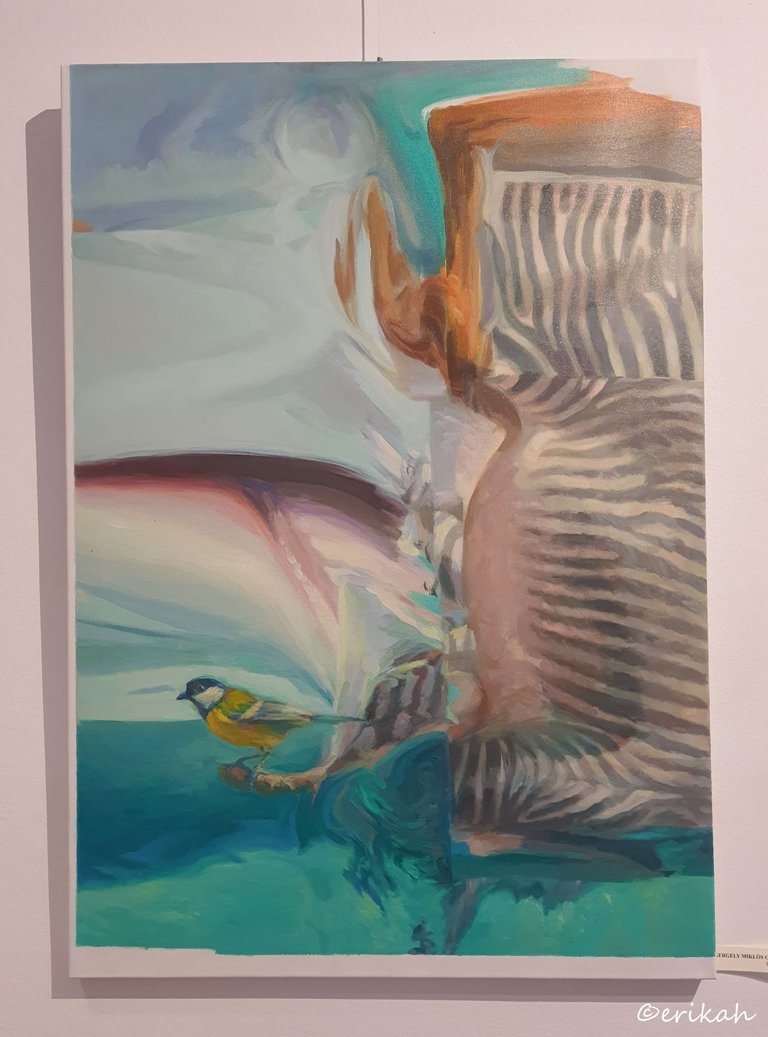 Miklós Csaba Gergely - Awakening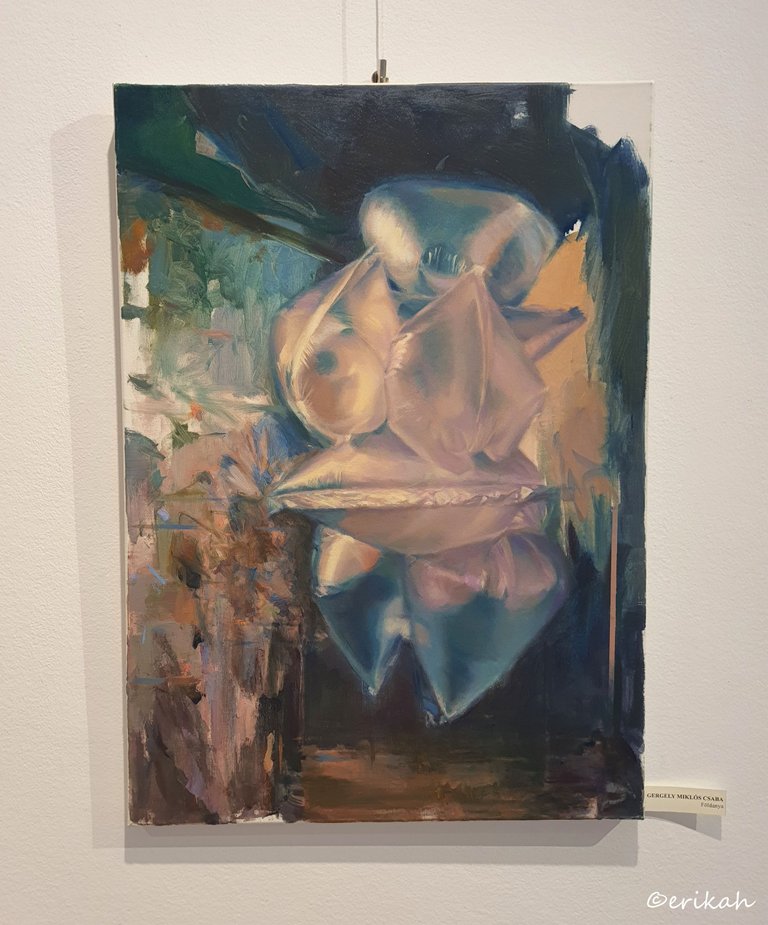 Miklós Csaba Gergely - Mother Earth
Interesting interpretation of Mother Earth.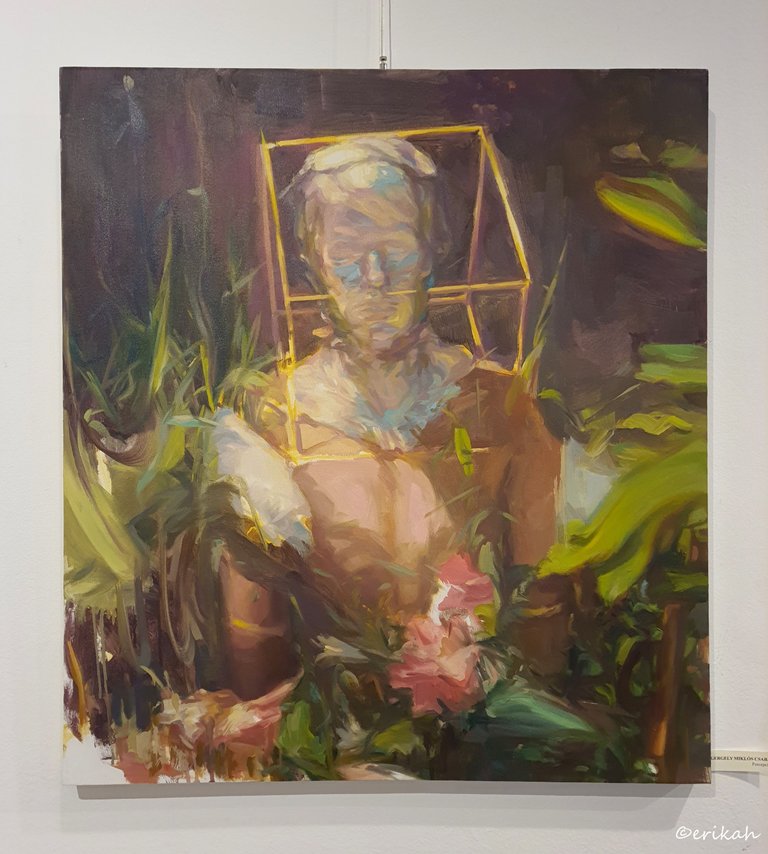 Miklós Csaba Gergely - Perception
I'm a bit speechless here, I don't know what to say, so I'll let you think of what you see.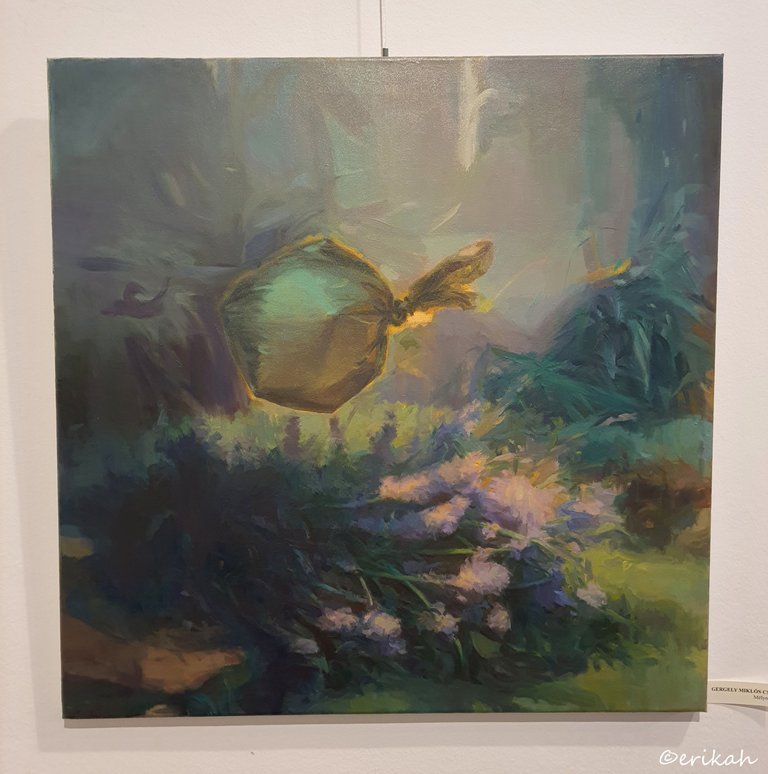 Miklós Csaba Gergely - Flying Low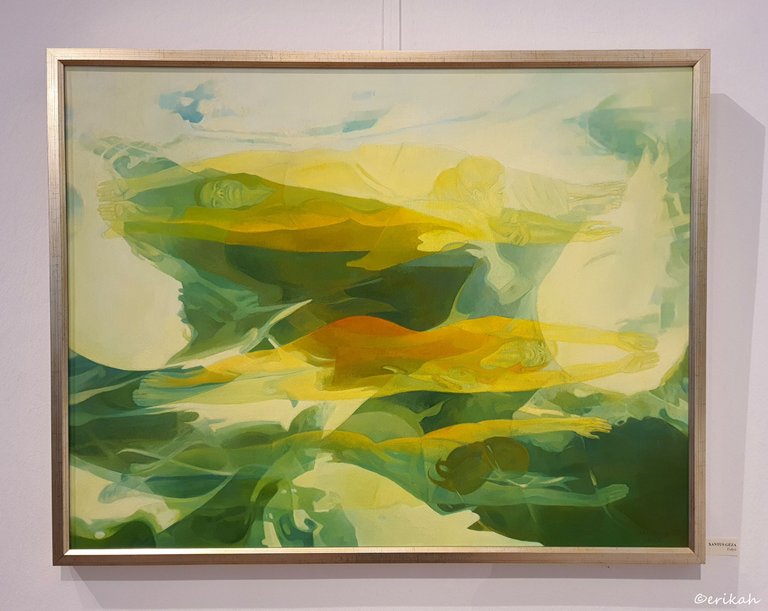 Géza Xantus - River
The title is a bit confusing as it may be river or the verb flowing. In Hungarian it's the same word, but translated it may mean a different thing. However, I like how the female silhouettes are stack on each other or overlapping. I think flowing may be better as title.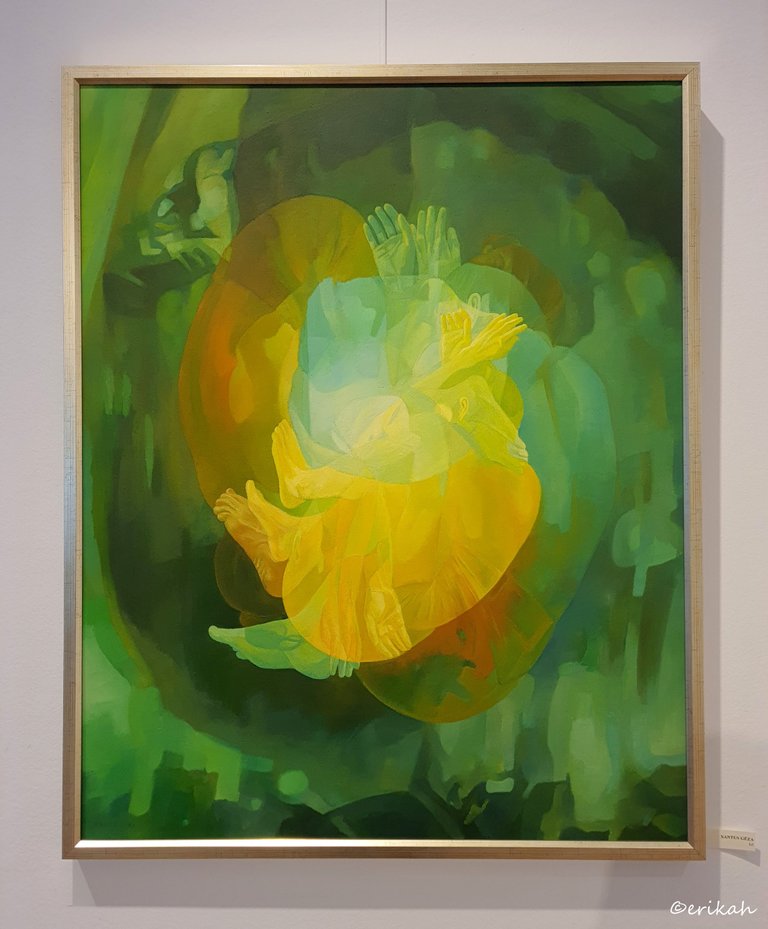 Miklós Csaba Gergely - Signal
Seems to be a woman in fetal position, but I can't figure out how many silhouettes there are on the painting.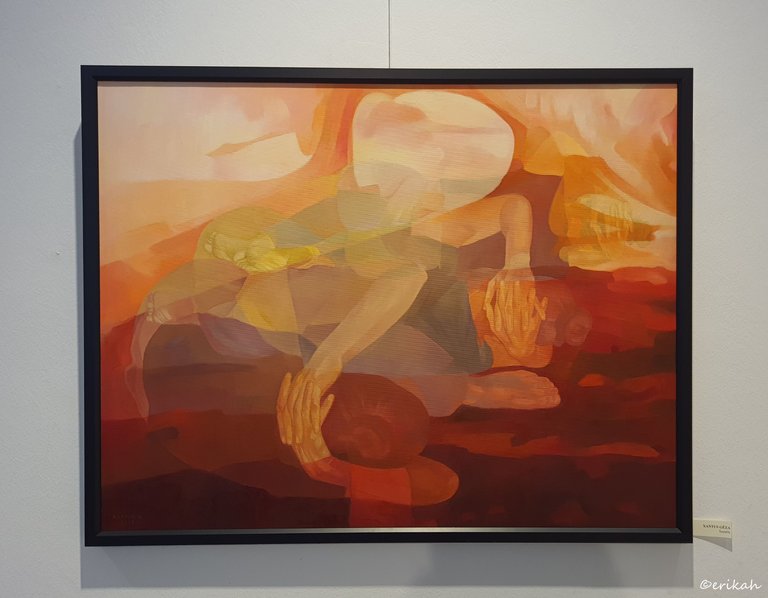 Miklós Csaba Gergely - Muster
Again, how many silhouettes you see here?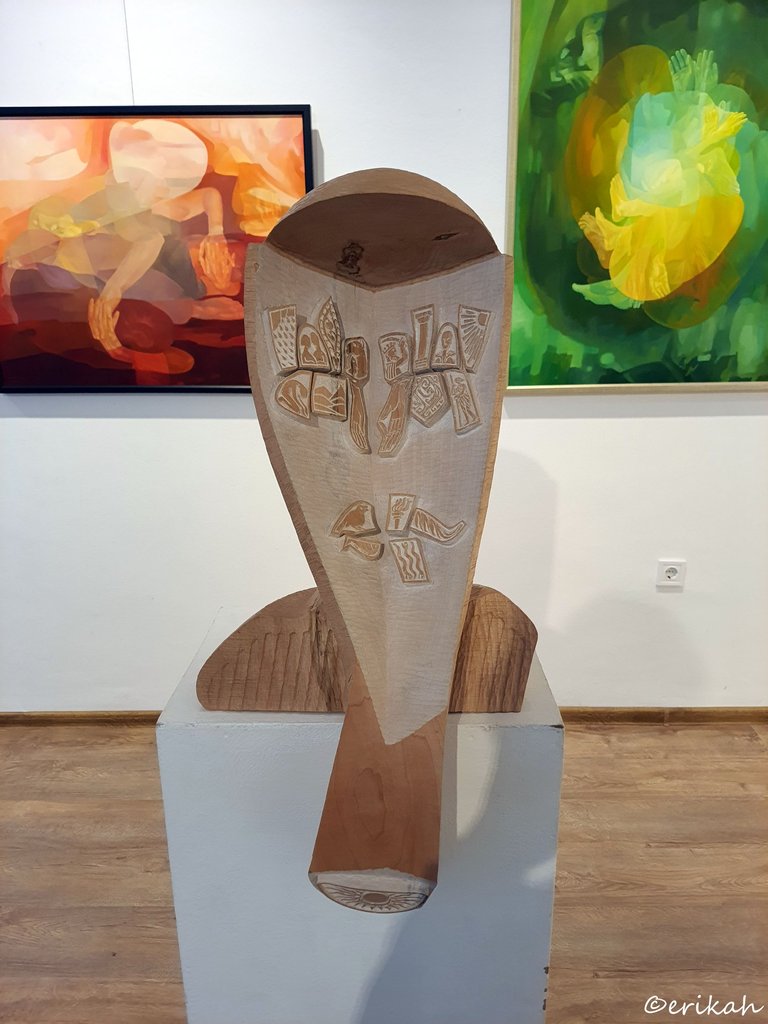 Zoltán Gergely - Inner Face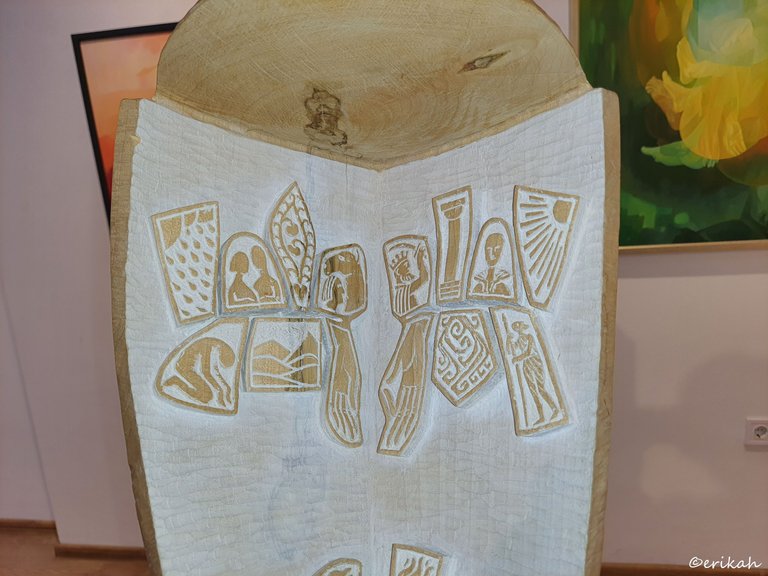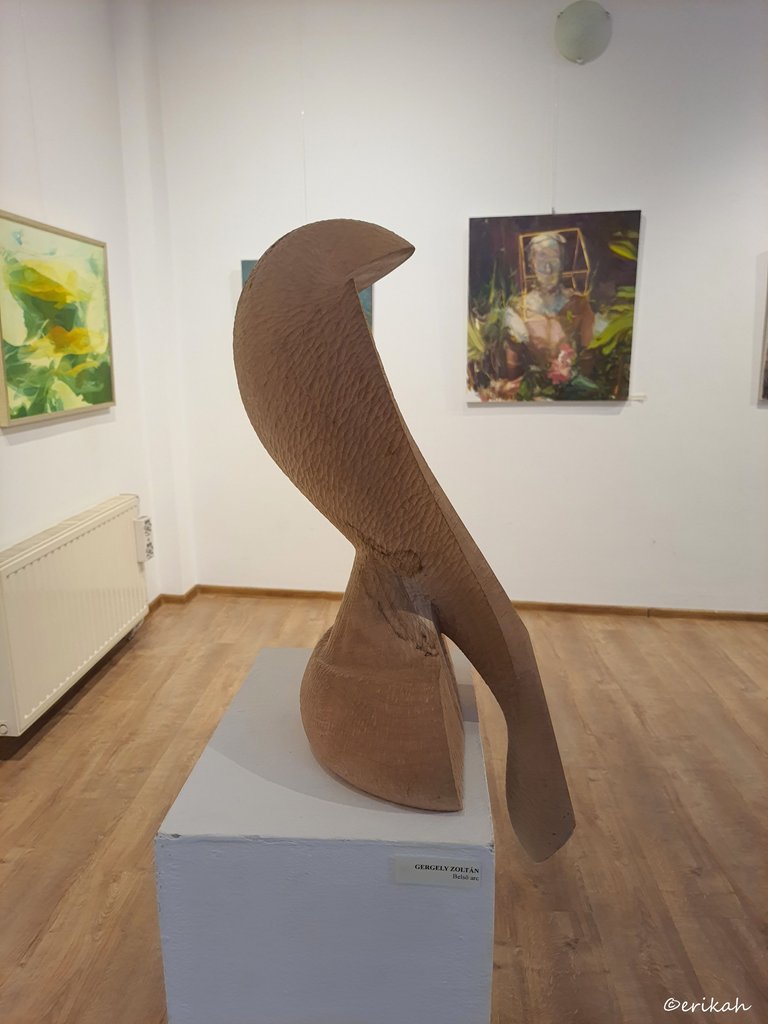 This was an interesting one. Looks like a head and the neck has an eye. The inner face has some elements that most likely tell a story.
Each exhibition is interesting on it's own way and this was too. I like it when I have to figure out what the artist meant and there was plenty to figure out here. Now let's see if you find it interesting too. let me know in a comment if you like any of the artworks.

If you're a newbie, you may want to check out these guides:

---
---