Photo Practice Again
Over the past days, I've been taking photos everywhere I went and there was something interesting that caught my eyes. This is something I like to do and since I've been on Hive (or on the legacy chain, to be precise), I'm paying more attention to the surroundings, where I go, what I see. Most likely I'm not the only one in this situation, which is a good thing as we learn to pay attention to details.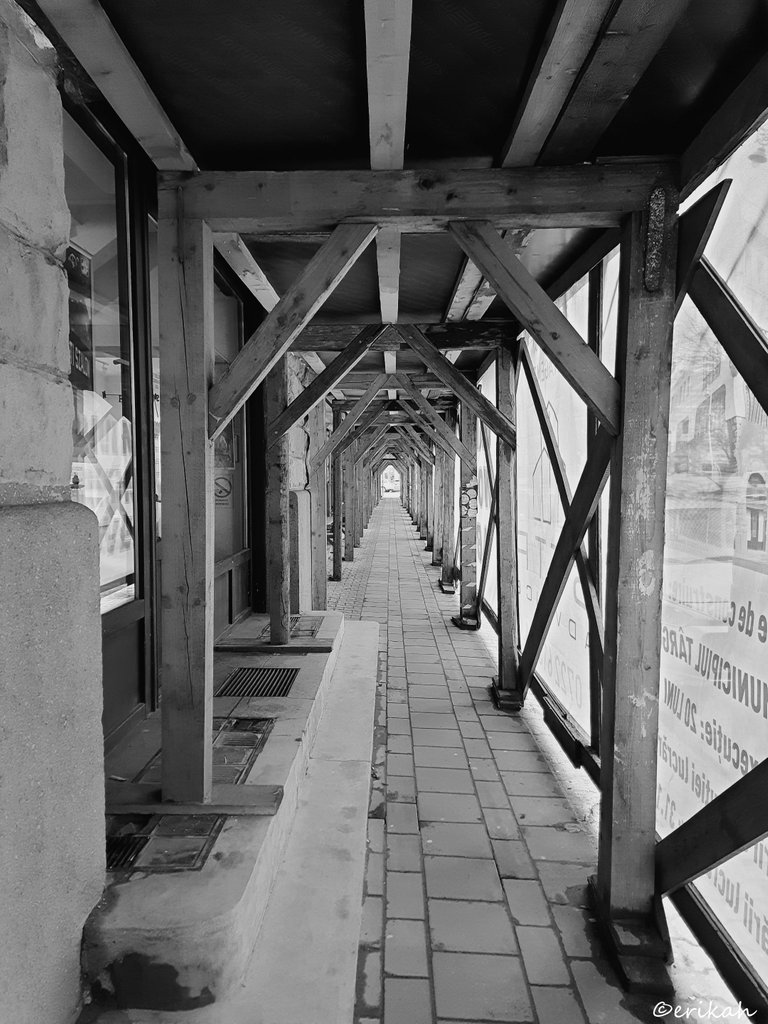 When I visited the art gallery, I had to pass under this wooden scaffold to enter. Could not even take a decent photo of the gallery as the whole building was covered, due to the ongoing renovation works. After the visit, I thought I would take a few photos, trying out the filters available by my built in app. I have an affinity for this type of structures, when the road is narrowing towards the end. While I was trying to adjust the angle of the camera, to be able to take a half decent photo, people started to enter this tunnel and till I finished taking photos, a guy approached me and asked me if I was taking photos of him 😳 People!!! I said no and luckily he went on his way. After that, I went back and took this photo as there was no one coming.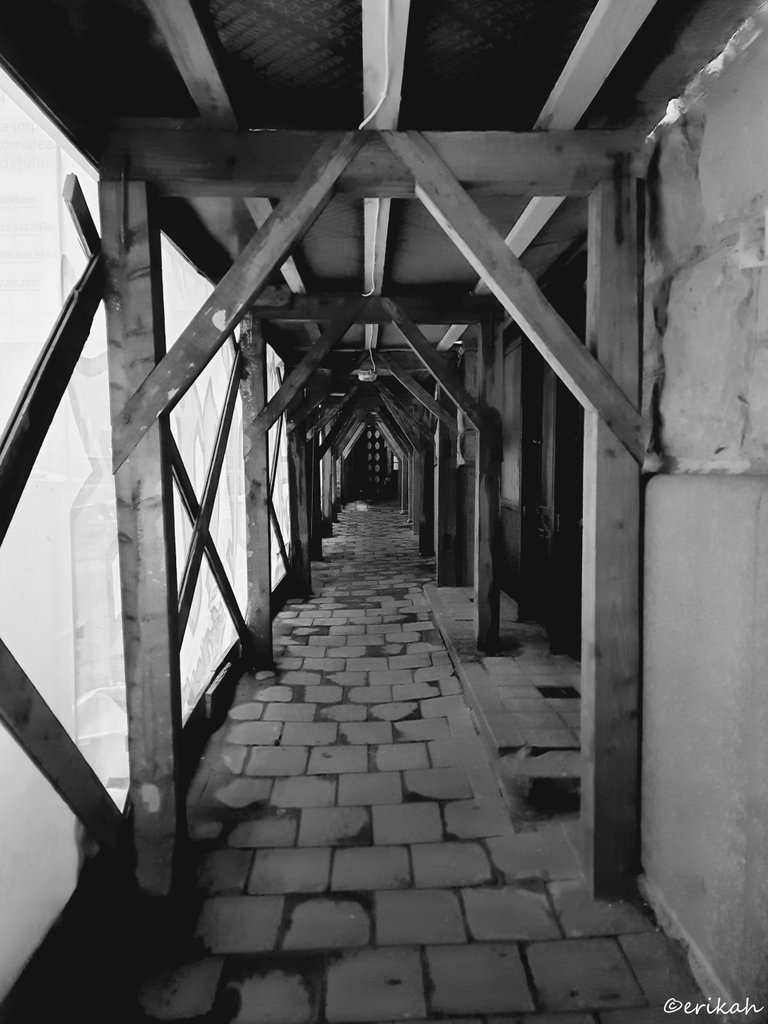 This was the other one, but here, lack of light ruined everything.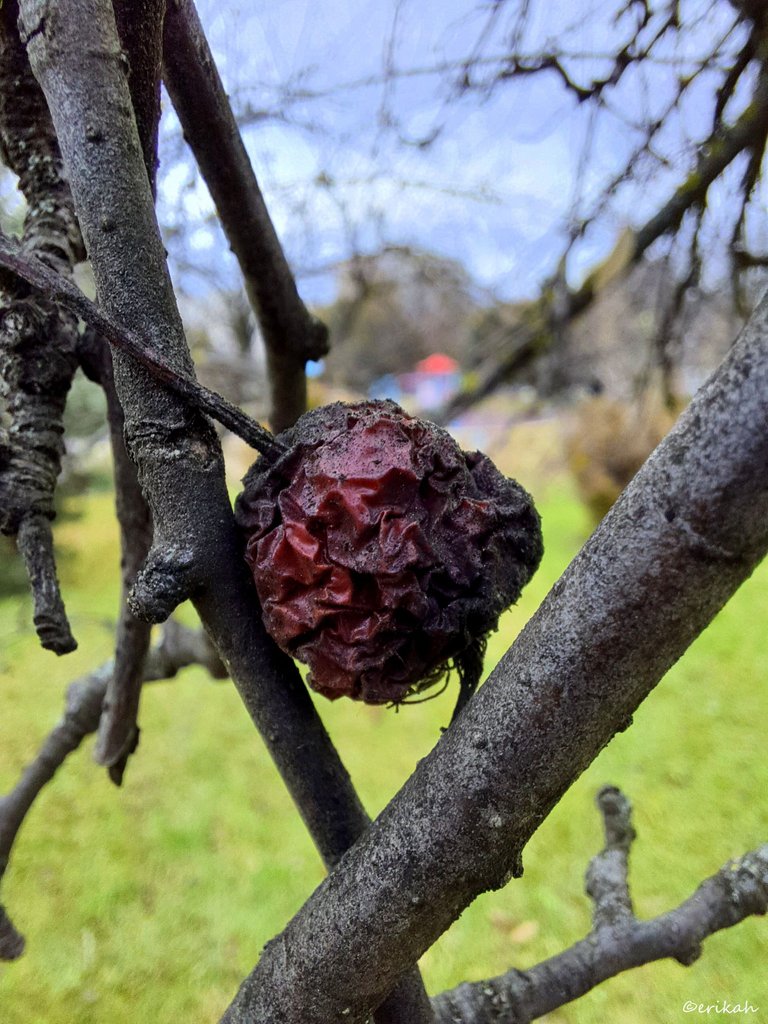 Next was this thing. I think this was wild apple once, but I'm not sure. Has a wonderful pink blossom in May or June, but the fruit ... actually you'll see the fruit below. What amazes me is how can this dried thing resist for so long. Most of the fruits are log gone, only some are dried and on the tree.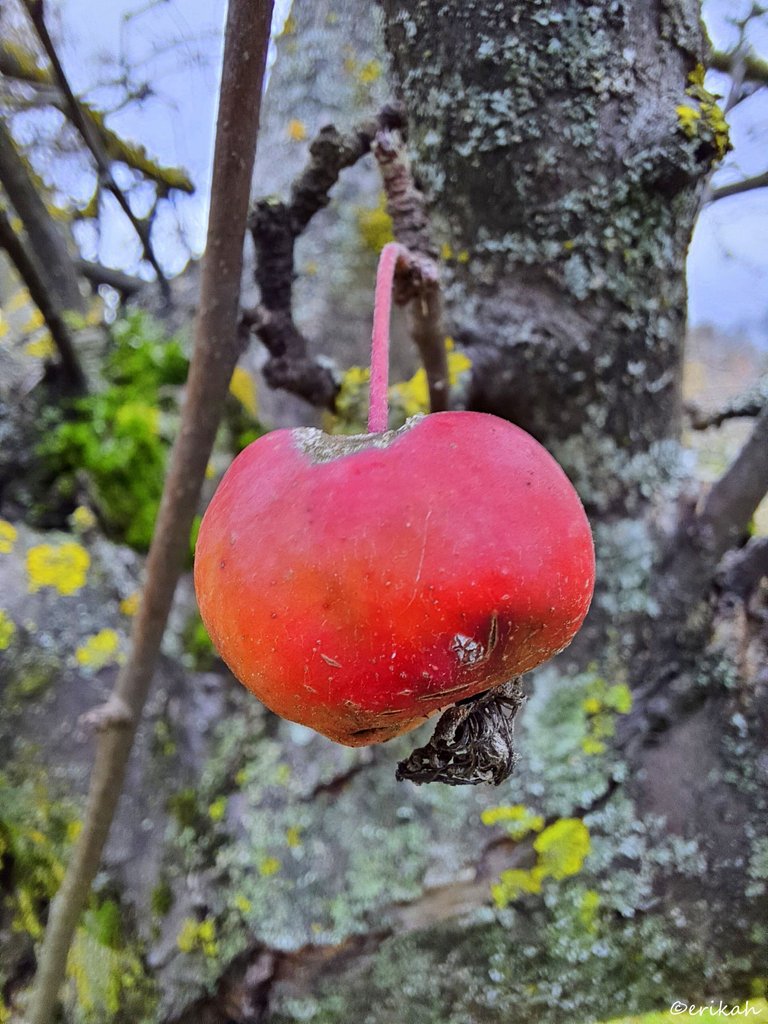 This is the fruit, which looks like an apple, but wait and see the next photo.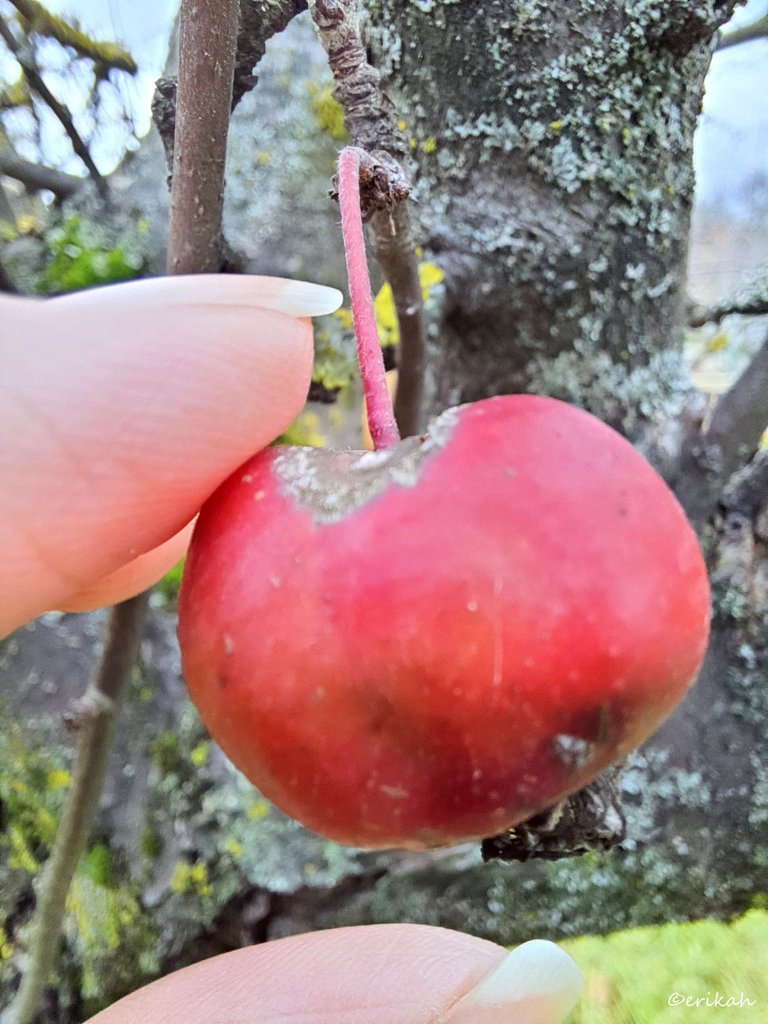 Unfortunately the camera decided to focus on my finger, not the fruit, but at least you can see the size of the fruit.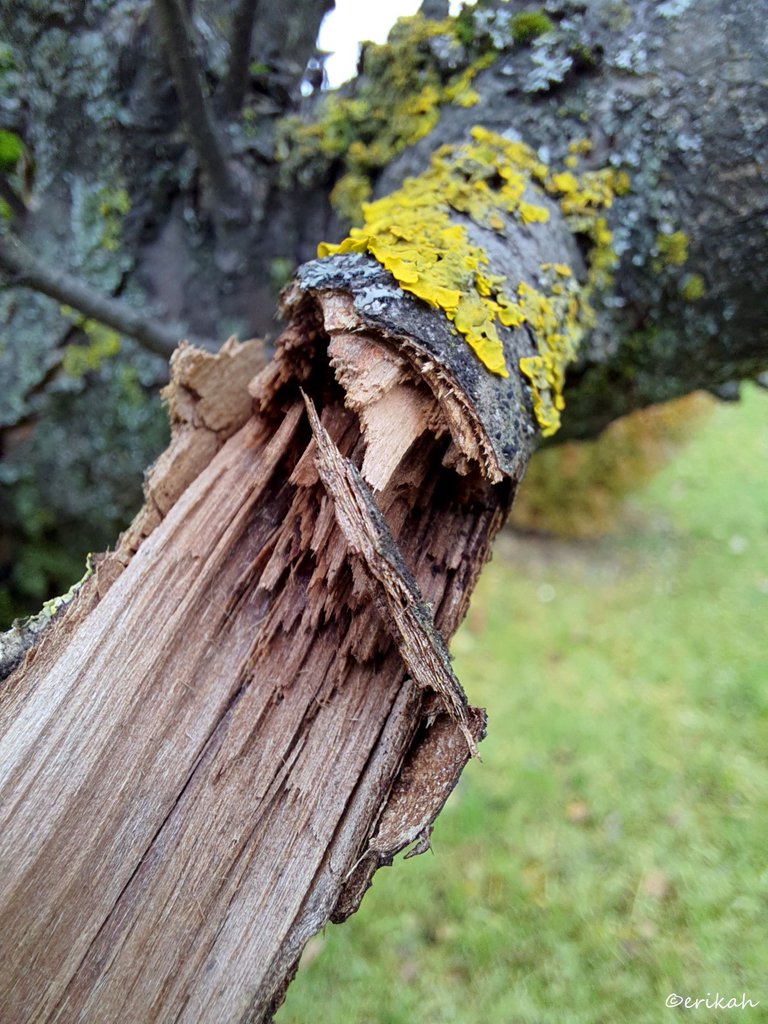 Then there was this. Yes, you're right, here comes my wood addiction again. This was actually a wonderful piece in my eyes. The bark was covered by lichen, the branch was broken nicely, if there's such thing at all. What I mean by that is the break was longwise, leaving a nice texture behind. I love it!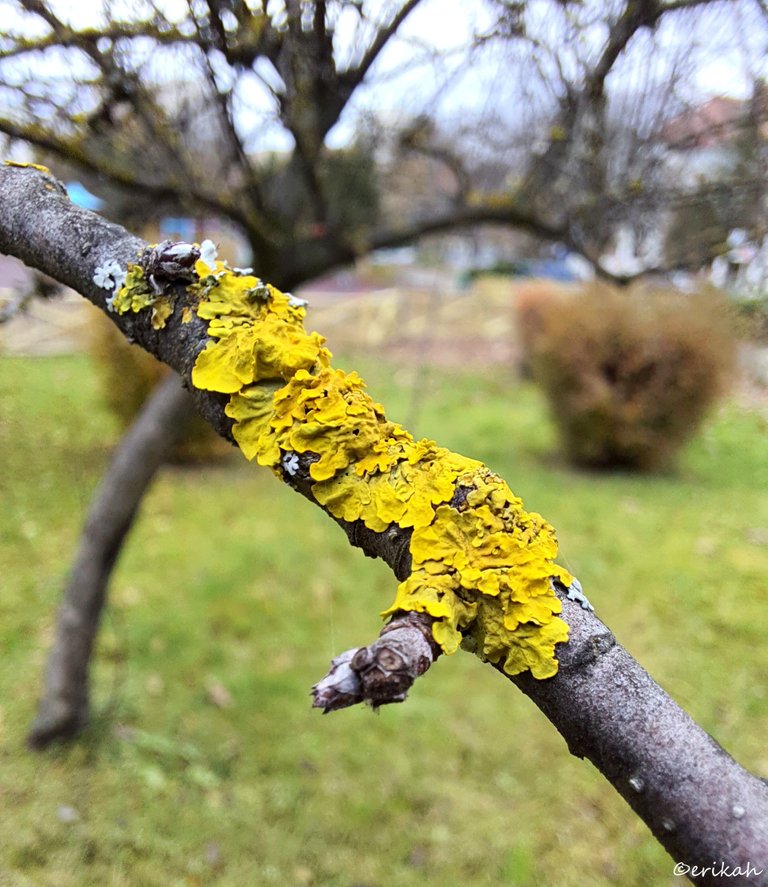 Lichen is always an interesting subject to photograph.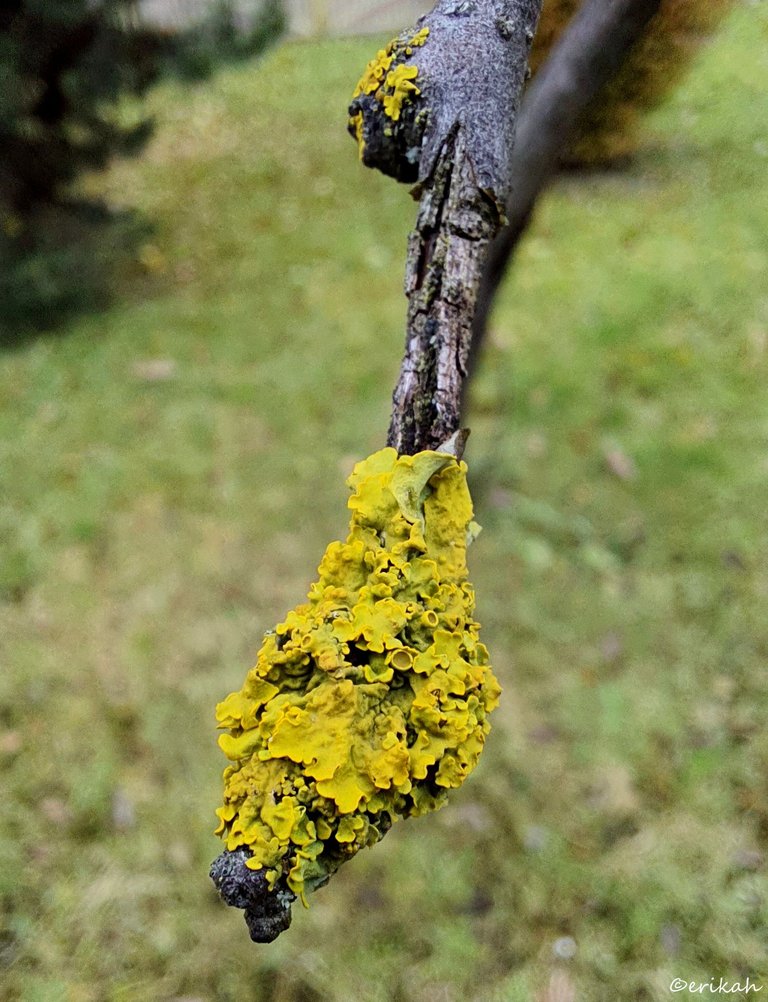 It's amazing what nature is capable of.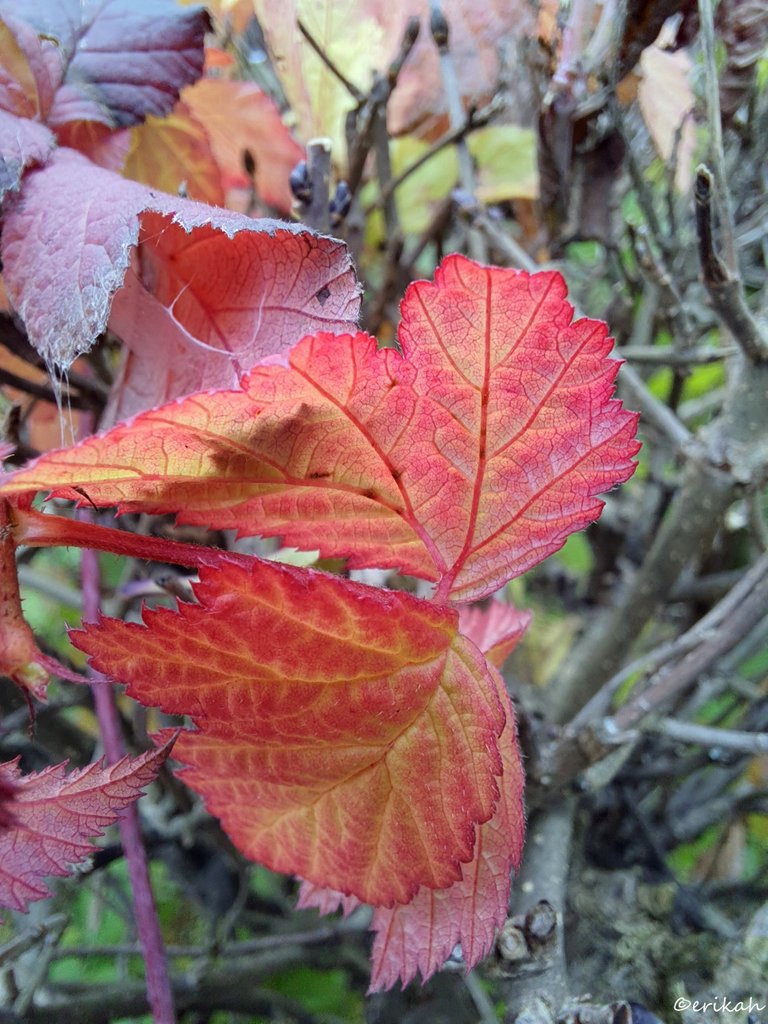 This post is a colorful one, I mean a mix of everything, but could not finish without some leaves. There are still leaves available, nice leaves I need to specify. These are small ones, it's a macro photo. Those red shades are always winning me over.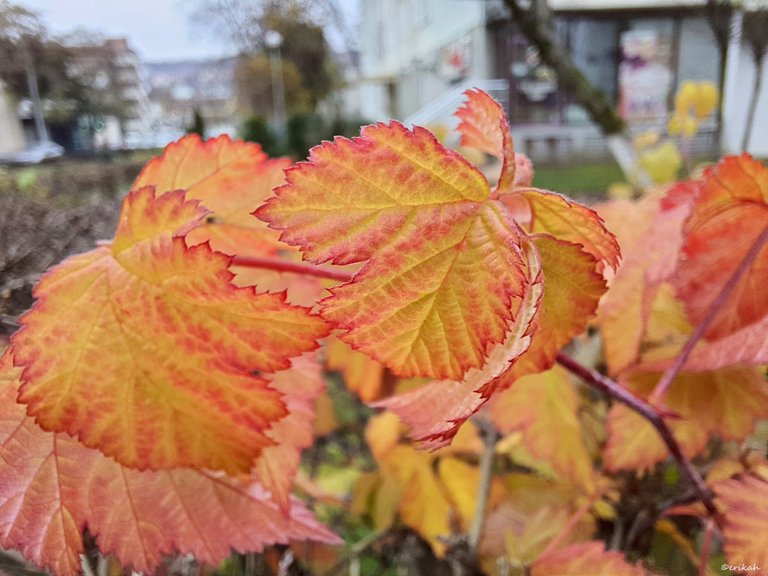 The gloomy weather has spoiled a lot, more light would have been nicer, but this is not conditions by request, so I had to work with what I had. When I see these leaves I'm always thinking how could I recreate them on paper. A month or two ago I bought from my dad's four grape leaves, which are waiting for me to do something with them ever since. One of these days I should make some time and start drawing, before the leaves lose their color.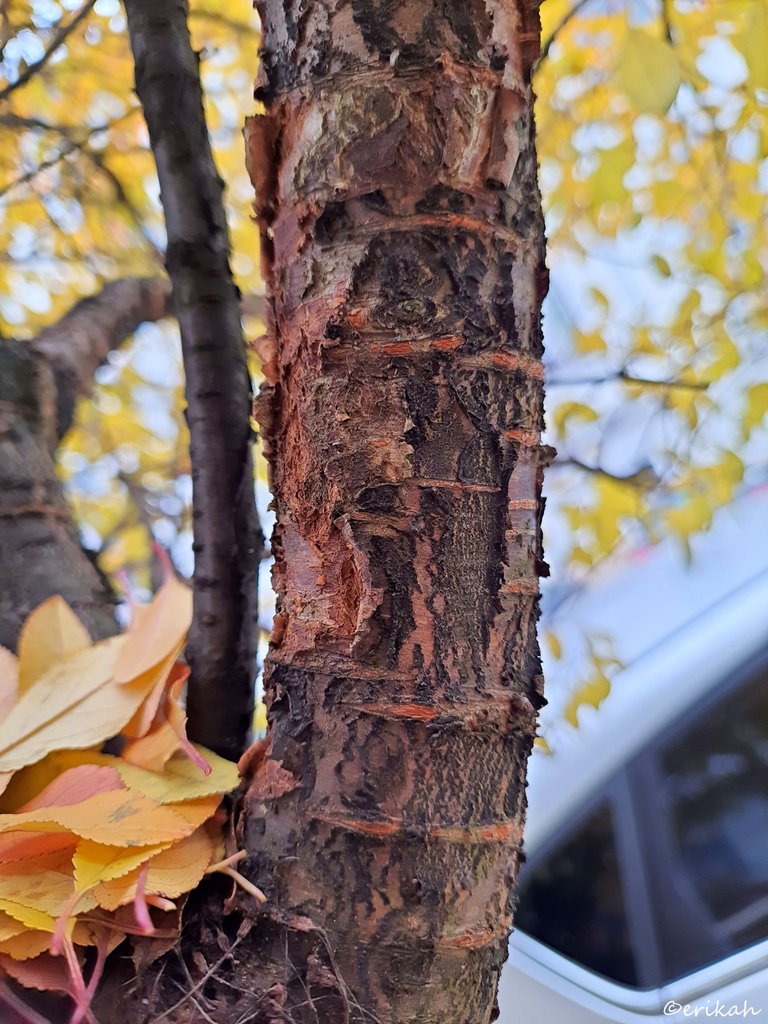 This is a strange one, but for me it's beautiful. Look at that bark, the horizontal rings on it. I don't know what's causing it, but the whole tree was full of similar rings. What I love about this is that reddish brown color.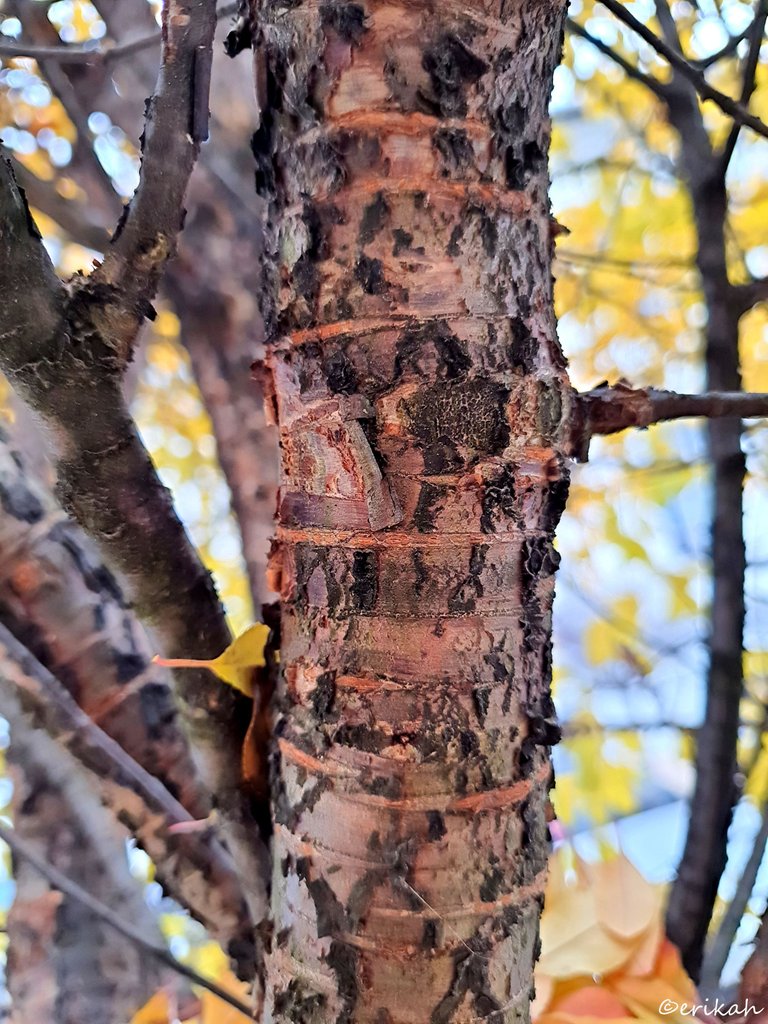 Look at that texture! I hope I' not the only one who likes these things.
So this is it for today, let me know which is your favorite today, if any.

If you're a newbie, you may want to check out these guides:

---
---