Oldies But Goldies

I'm back with the last of my oldtimer photos and this time I'm going to show you some cars you may know, no matter where you live.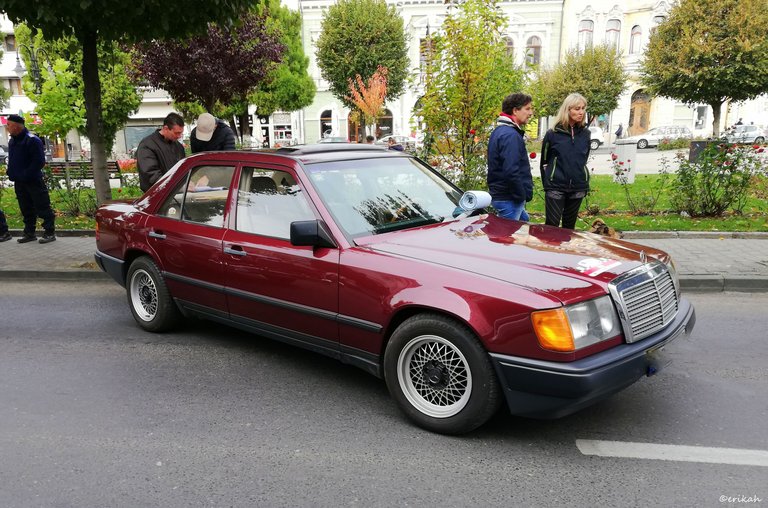 This is a Mercedes, a very well known model worldwide I think. Back in those days in Europe these were very common luxury cars.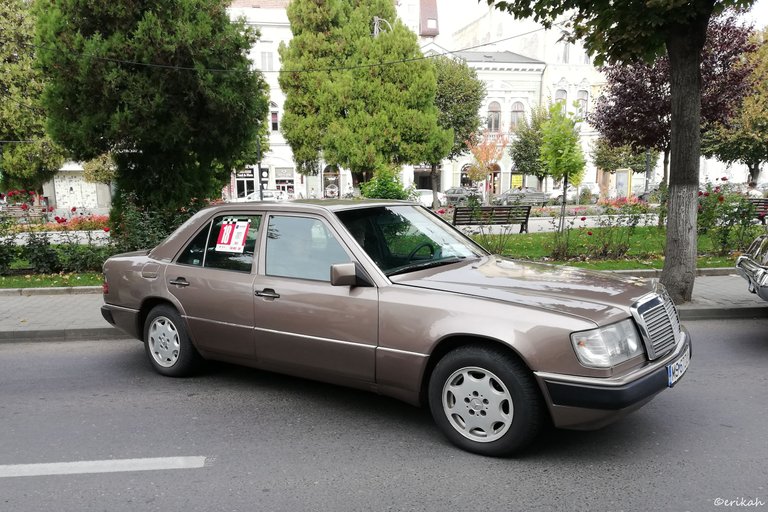 It's the Mercedes-Benz W201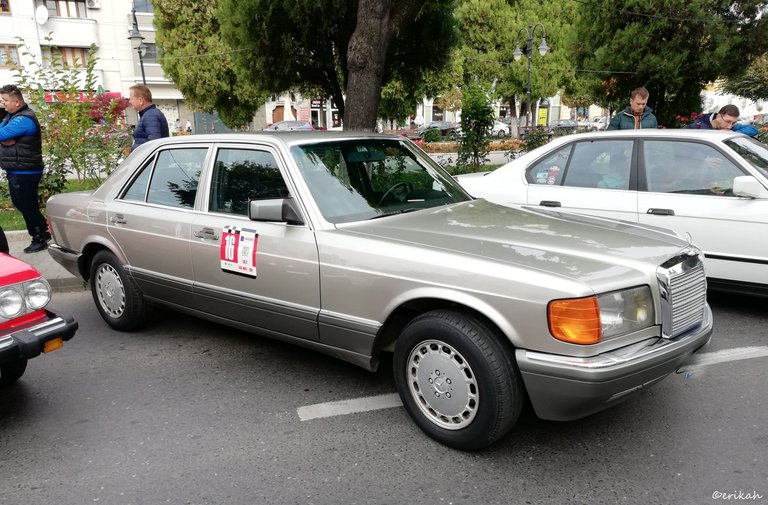 The Mercedes-Benz W201 was the internal designation for the Mercedes 190 series sedans, a range of front-engine, rear drive, five passenger, four-door sedans manufactured over a single generation, from 1982 to 1993 as the company's first compact class automobile.
The W201 introduced a 5-link rear suspension subsequently used in E and C class models, front and rear anti-roll bars, anti-dive and anti-squat geometry—as well as airbags, ABS brakes and seatbelt pretensioners. Its extensive use of light-weight high-strength steel enabled it to withstand a concrete barrier offset crash at 35 mph (56 km/h) without serious passenger injury or cabin deformation. source
In Romania it became popular only after the communist era was over as during those ugly days buying a car from abroad was unimaginable for many reasons. After 1990, those who could make some quick money brought these cars in the country. I'm talking about pre-owned cars as new ones were too expensive for the poor and wealthy were only those selected few that profited from exployting others, by being in a political position.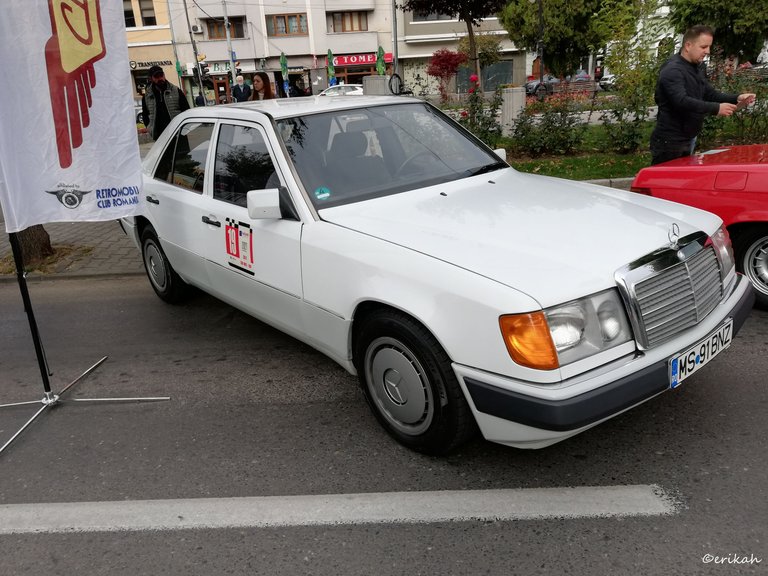 There were quite a few pieces at the exhibition, that confirms what I was saying. I don't know how much a car like this would cost today, but can't be cheap. The mainenance ... better not talk about it :) These car owners could tell you some interesting stories I'm sure of that.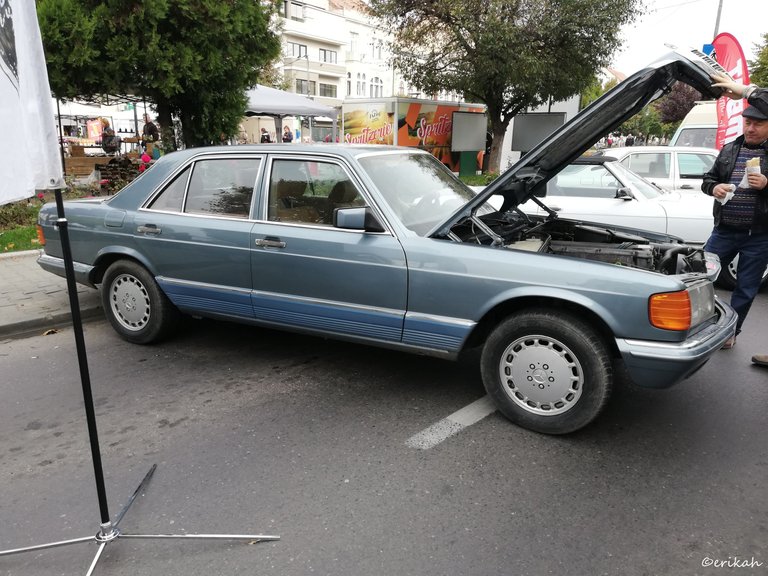 There was a young guy explaining to the other what parts they have replaced and other details about maintenance. There's a club in every city and these car owners are working together to keep their cars in a good condition.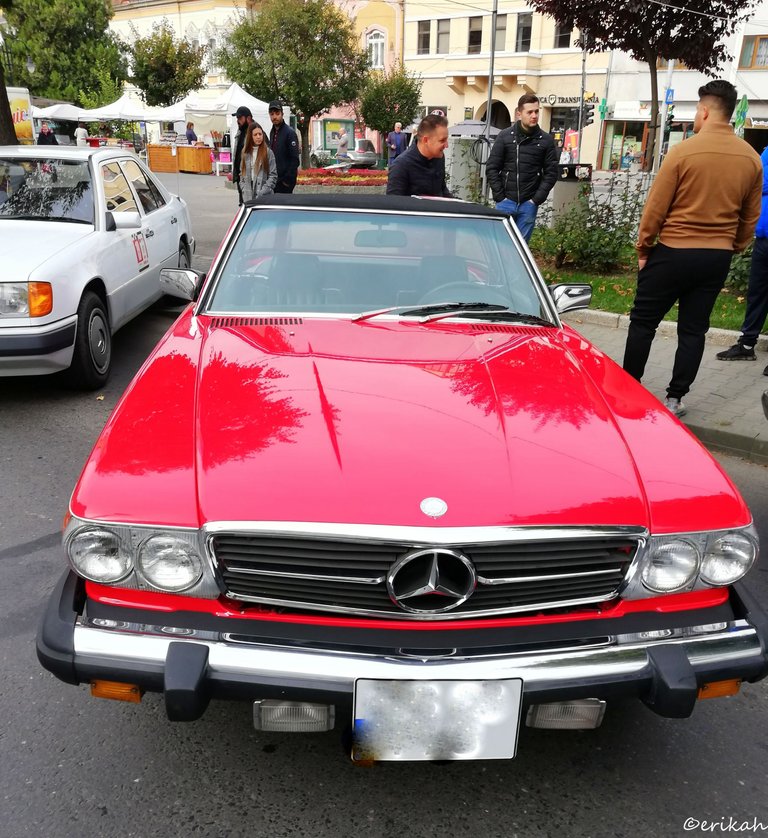 The Mercedes-Benz R107 and C107 are sports cars which were produced by Mercedes-Benz from 1971 through 1989, being the second longest single series ever produced by the automaker, after the G-Class. They were sold under the SL (R107) and SLC (C107) model names as the 280 SL, 280 SLC, 300 SL, 350SL, 350SLC, 380SL, 380SLC, 420SL, 450SL, 450SLC, 450SLC 5.0, 500SL, 500SLC and 560 SL. source
The model on the photo above seems to be an early 350SL, a 2-seat convertible/roadster with standard soft top and optional hardtop and optional folding seats for the rear bench.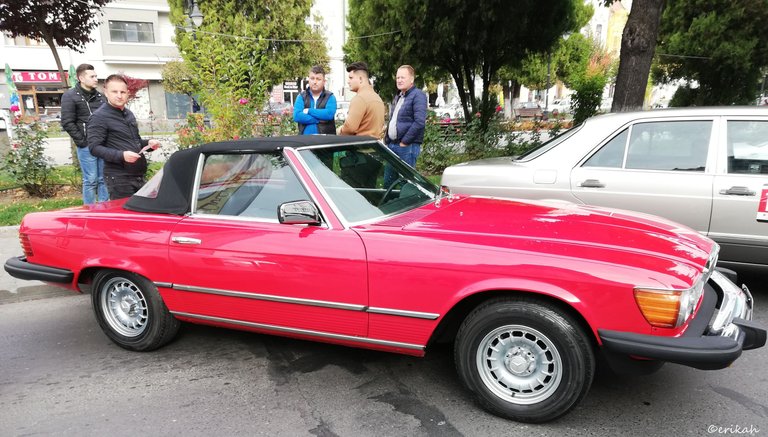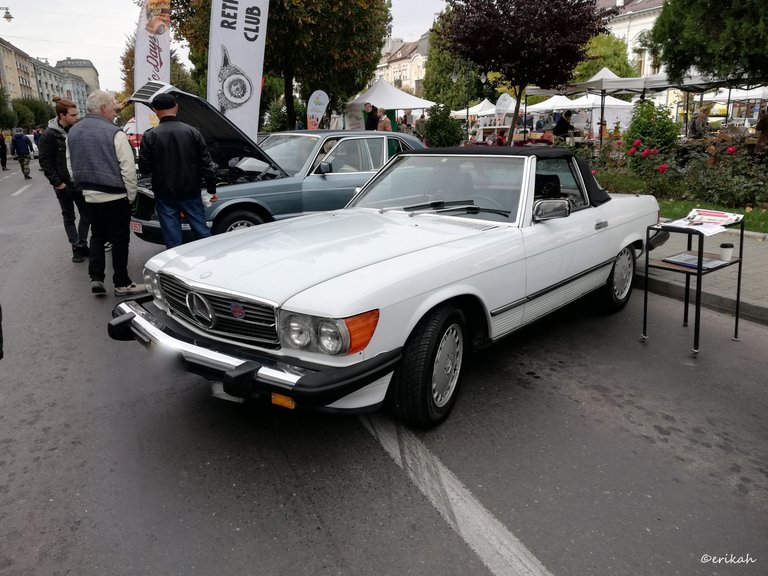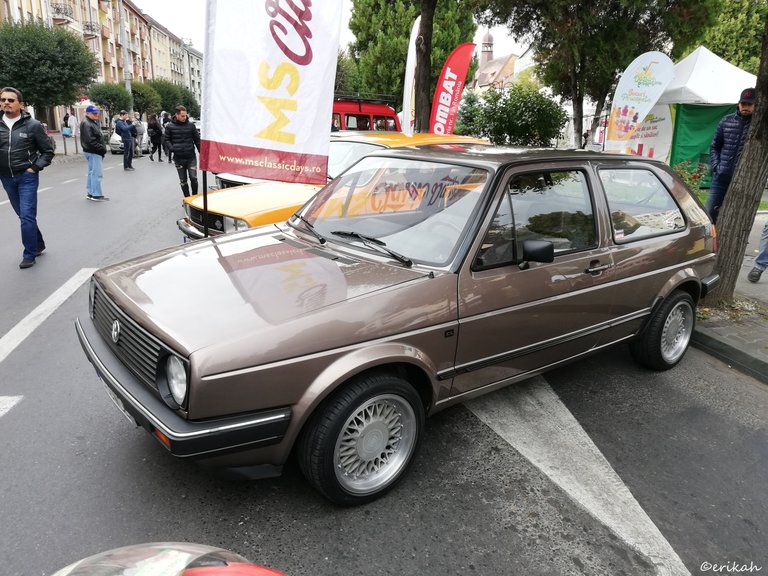 This is an old Wolksvagen Golf, which was very popular in Europe, because it was availble at an acceptable price, therefore favored by the masses.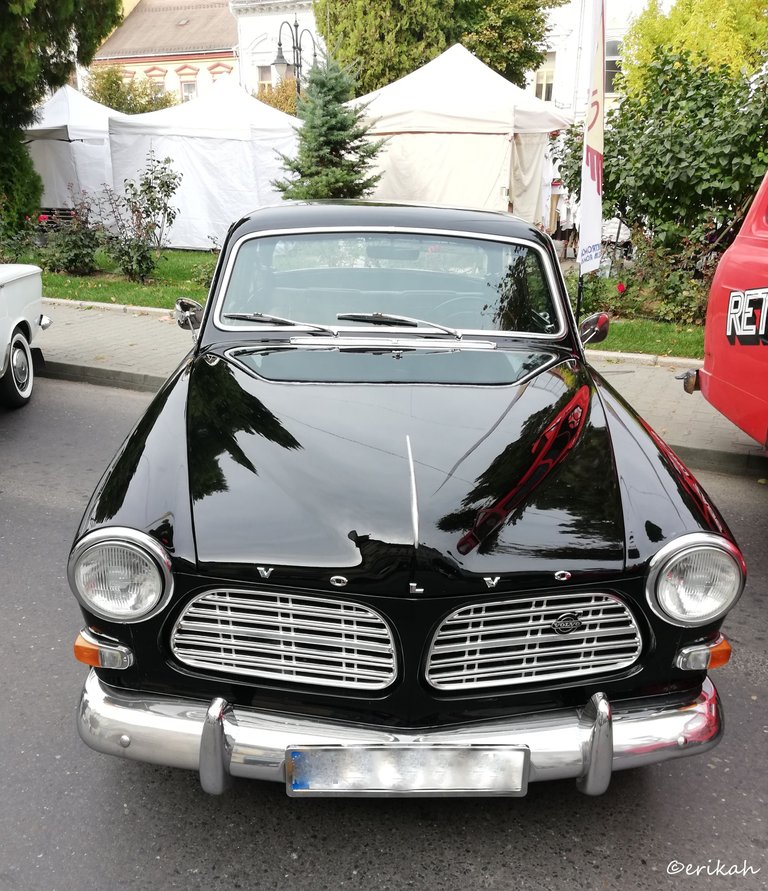 A Volvo, that is a little bit older than the cars I posted above. It's a beautiful piece if you ask me.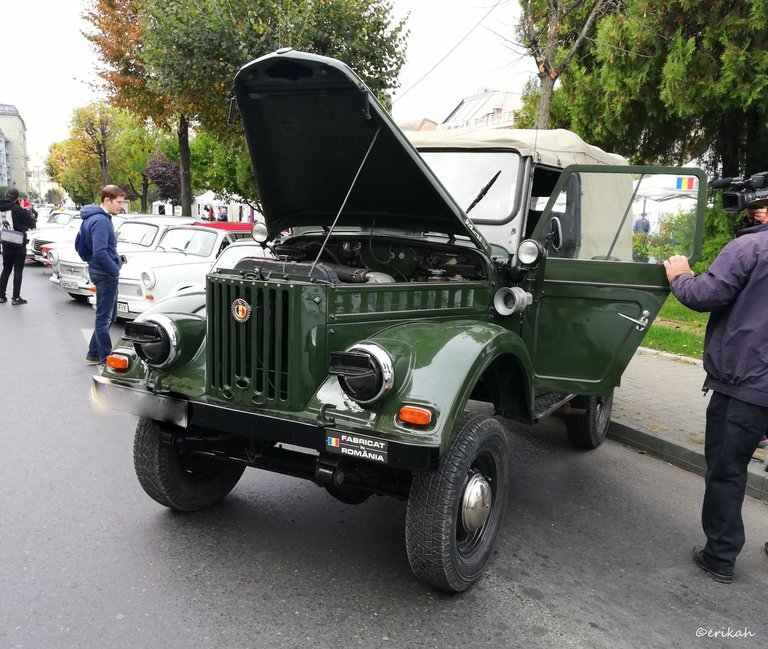 This is an ARO, a Romanian make offroad car manufactured between 1957 and 2003.
For a short while, Daihatsu-powered AROs were sold in Spain and produced in Portugal under the brands Hisparo and Portaro, respectively. In Italy, AROs were produced by Ali Ciemme and sold under the ACM brand, often fitted with Volkswagen engines. source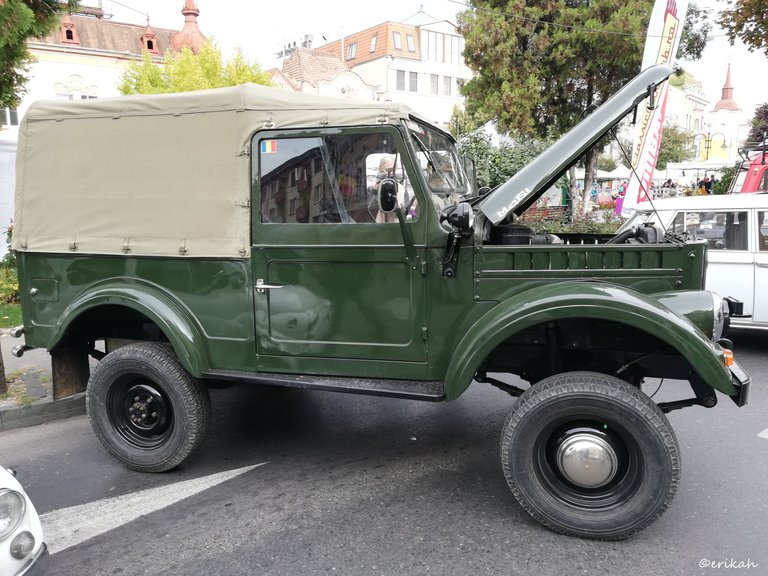 It was used by the population and the army as well.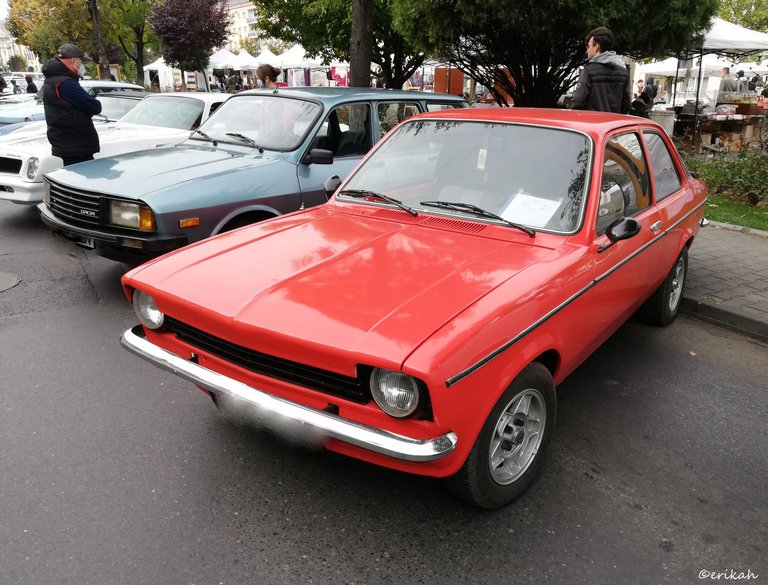 An Opel Kadette from 1977, another popular one in Romania after 1990. Starting from 1990, these cars were sold and brought to Romania and other ex communist countries as the west did not need them anymore and in these countries these were still very good.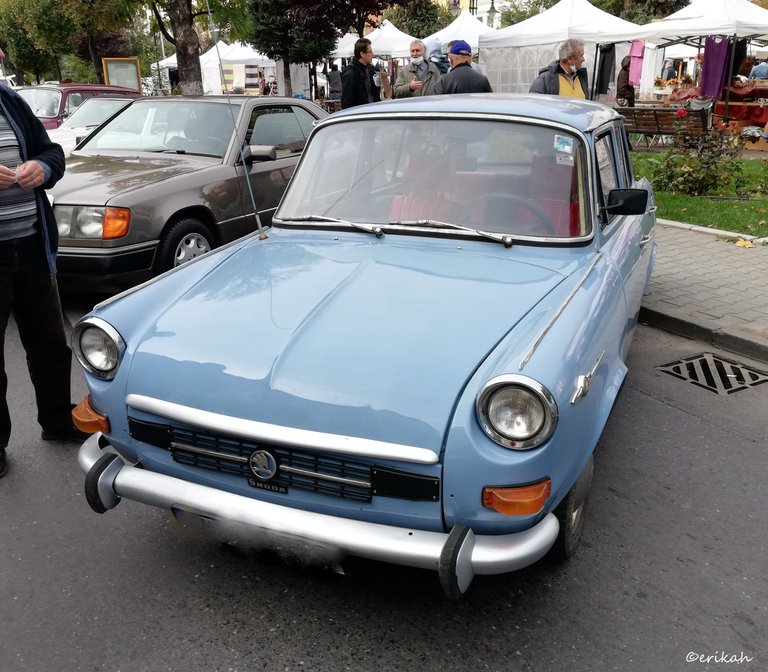 An old Skoda, but I have no idea what model it is. Must be old though as I haven't seen this one before.
Škoda Auto a.s. is a Czech automobile manufacturer founded in 1895 as Laurin & Klement and headquartered in Mladá Boleslav, Czech Republic. In 1925, Laurin & Klement was acquired by the industrial conglomerate Škoda Works, which itself became state owned in 1948. After 1991, it was gradually privatized to the German Volkswagen Group, becoming a subsidiary in 1994 and a wholly owned subsidiary in 2000. source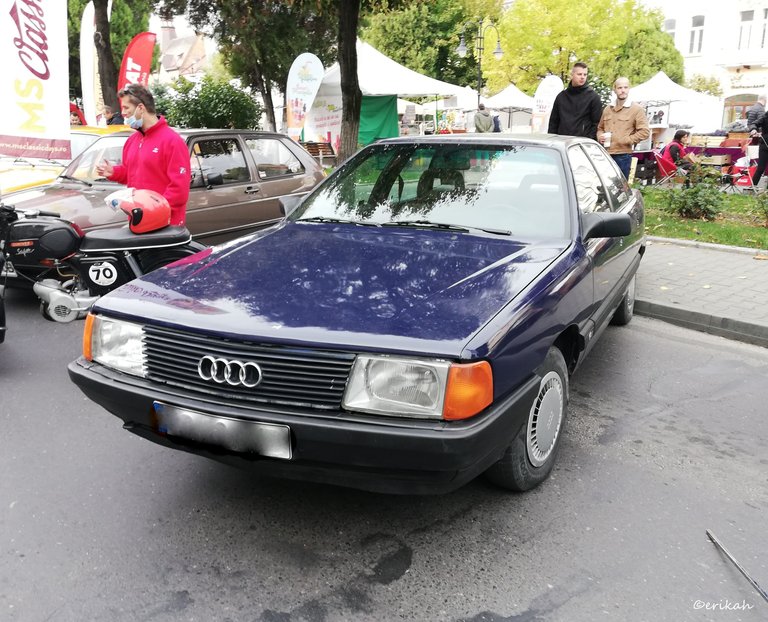 This Audi model was also popular here after 1990.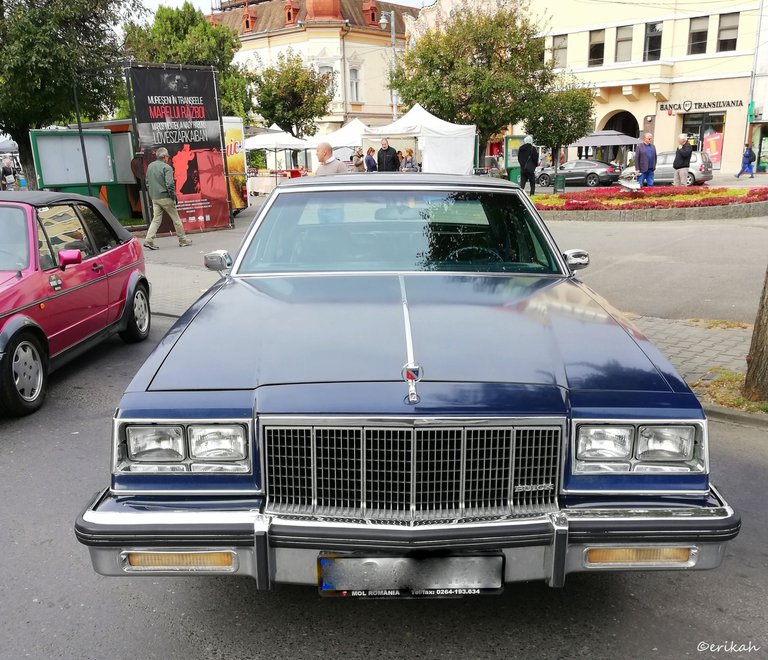 An old Buick Regal at the end.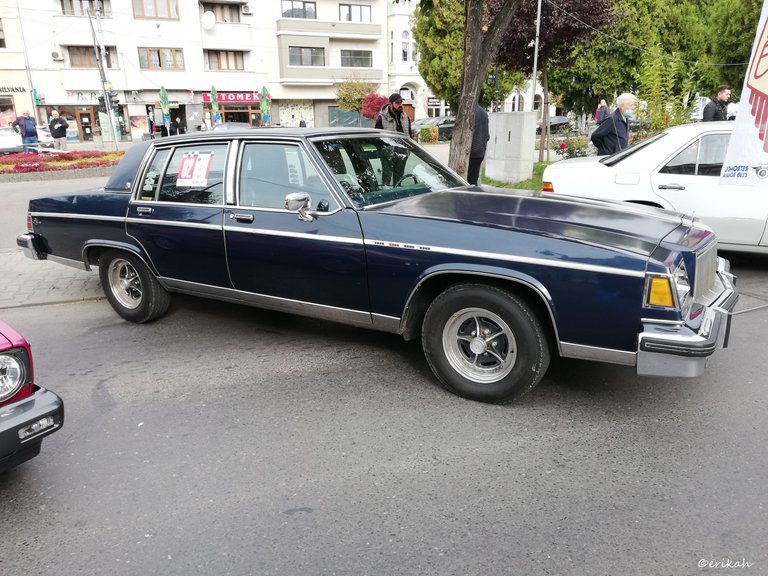 So this is my oldtimer parade. Which one is your favorite? Did you recognise any of the cars?
---
---