Nature On Canvas
Today I'm back with the rest of the paintings I photographed at the last exhibition I visited. It was an exceptional one and I'm glad I got to take some photos, to have as memories. The mind can forget, but the photos remain, if you know how to store them and keep them safe.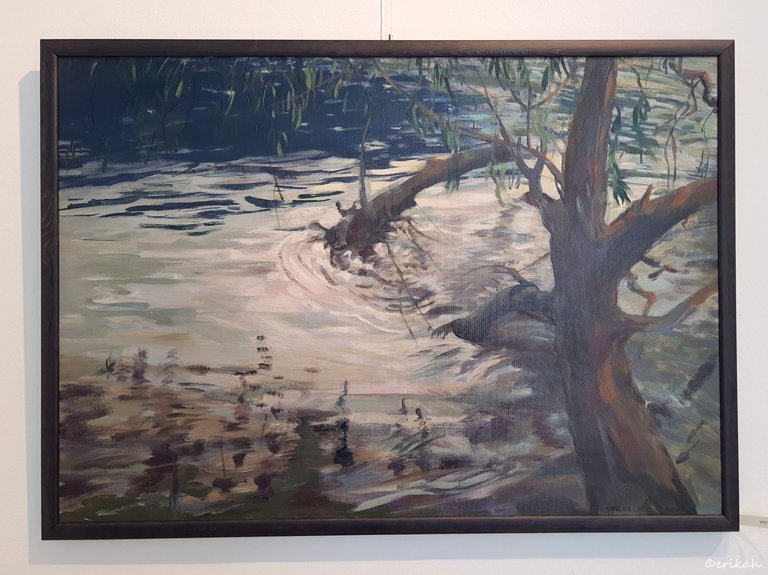 Dark Water
As much as I love this one, I don't think I could keep it on my wall. It's a wonderful piece with a deep meaning, but it's too depressing for me. However, if you have a larger collection and can afford to have a small gallery at home, it's a perfect piece for that.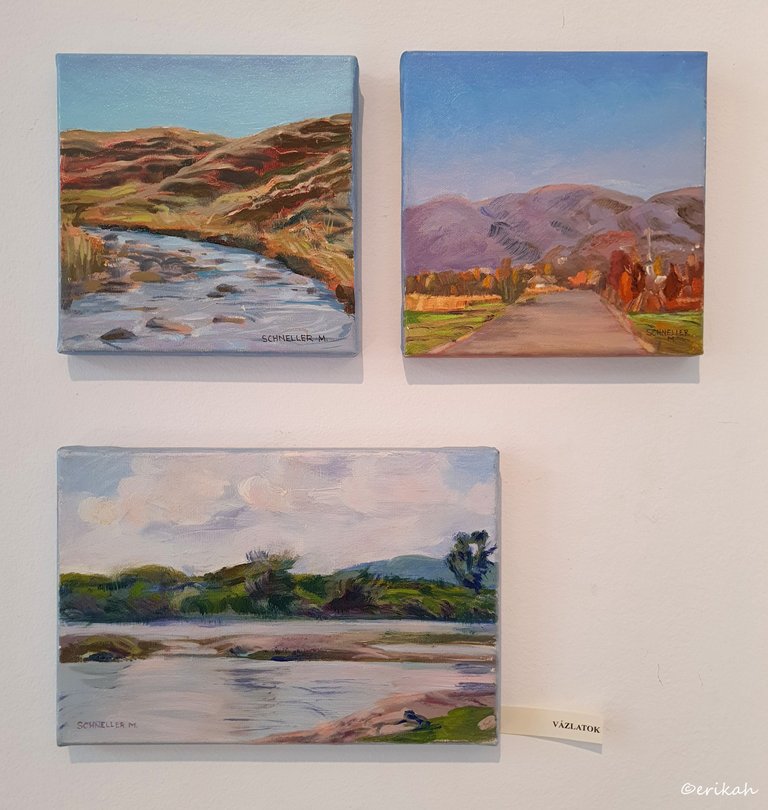 Sketches
You rarely see unframed works at an exhibition, but there were three here. These were small ones and said they were sketches. Just look at how different a painting looks without a frame. These were all nice landscapes, but some nice frames would have added more to the value of them. Don't get me wrong, it wasn't sloppy work, these were just sketches, unfinished paintings. The bottom one was my favorite here.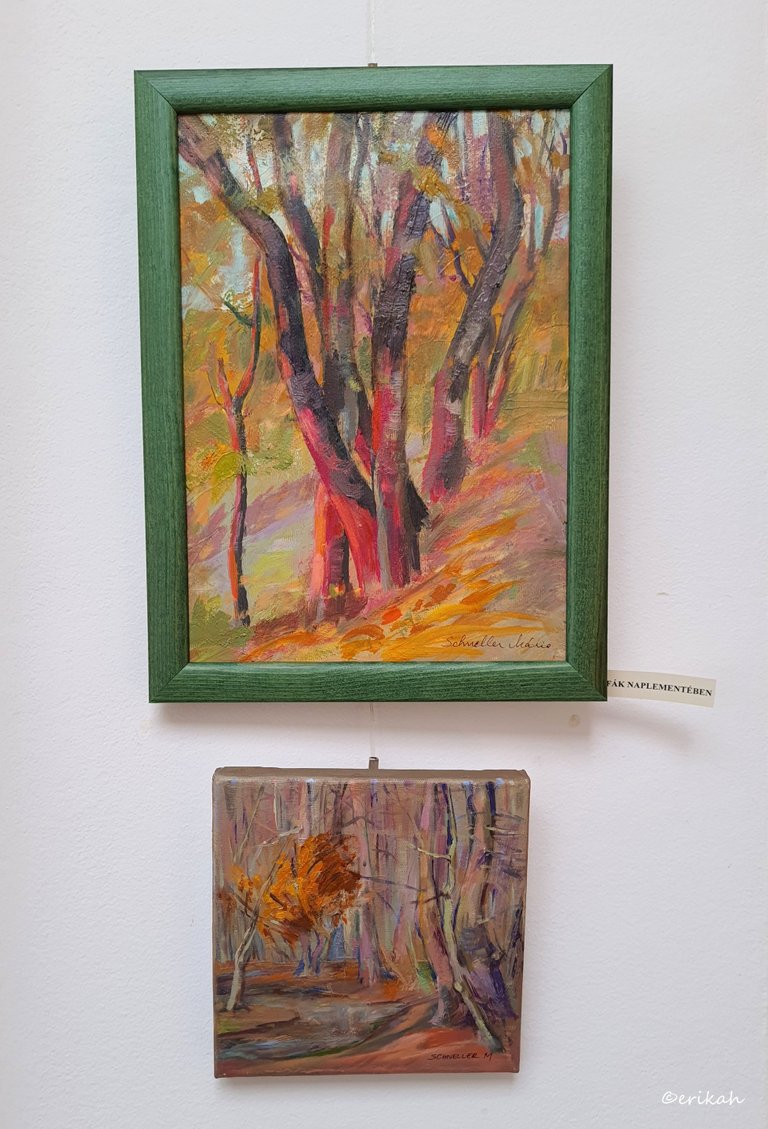 Trees In The Sunset
The painting on top is a nice one, I like the colors a lot, but the green frame is a big no for me. The small one at the bottom is a particular one. That copper red tree stands out of the crowd and becomes my favorite for the copper red color. I can imagine this one on my wall, with a nice dark brown, or light cream frame.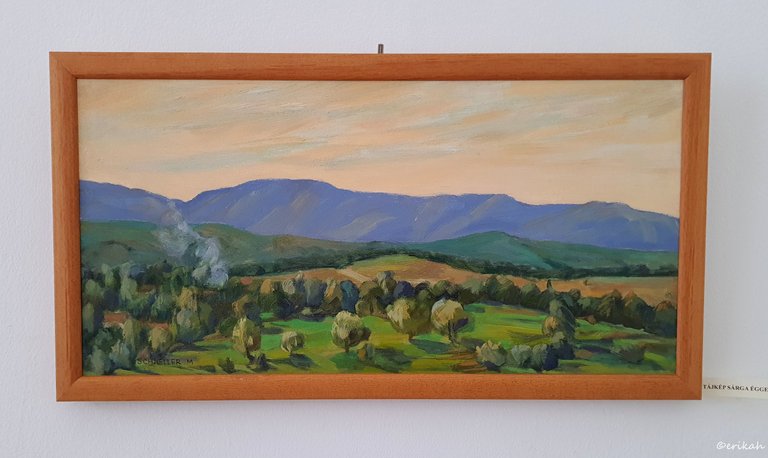 Landscape With Yellow Sky
This is a very unusual canvas format, but not strange. I like it a lot exactly because it's the thee usual size. The painting is not usual either as the sky is hardly ever yellow. Even if it's sunset time, the sky becomes golden, not yellow. Regardless, I like this one for every reason it breaks the rules.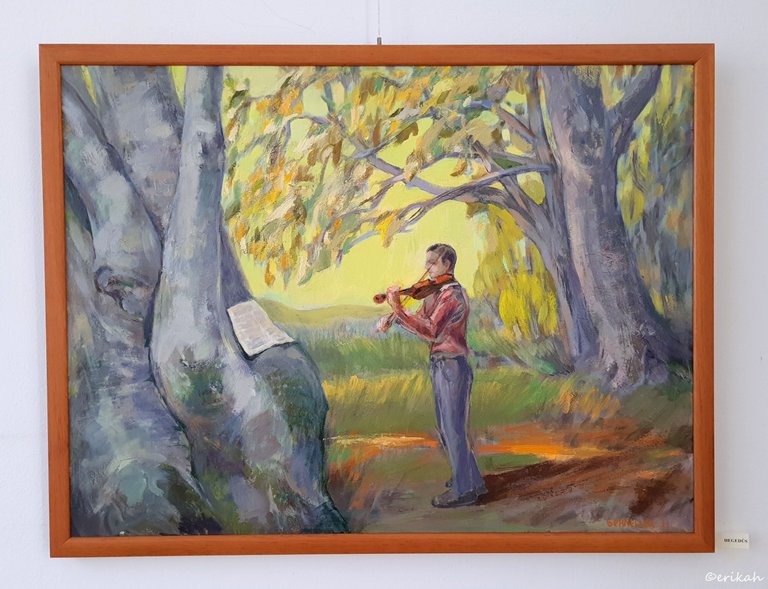 Violinist
Have you ever seen a musician playing in the woods? I have and I find it very interesting. The acoustics of the woods is a very particular one, but what I find more interesting is the thought that maybe the violinist is paying tribute to the trees that made it possible to create his violin. Musical instruments need a special kind of wood, not every piece of wood is suitable for making musical instruments.
It's not related to the exhibition, but what I'd like to experience is a concert in a cave. Not just in any cave, but in a stalactite cave. I visited one in 2018 and was told there has been a concert in there, but these events are extremely rare and the number of people allowed to attend the event is not only limited but extremely small. Light and sound can create a lot of damage the stalactites and people are not harmless either, unfortunately. They can destroy what nature has created in centuries, in a split second. I think I need a lot of luck to make this dream happen, but hope dies last.
Now that I think of, maybe I should ask @mipiano if she has ever played in the woods or in a cave. I hope she has 😀.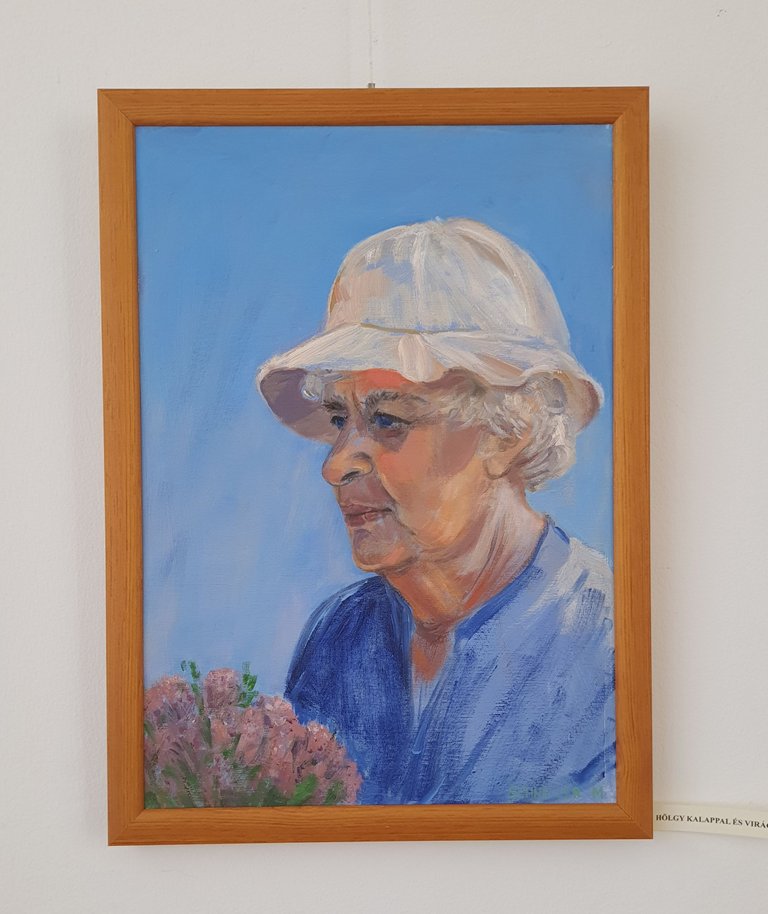 Lady With A Hat And A Bouquet
At first glance it seemed to be Elizabeth II, the Queen of the United Kingdom, but it wasn't her. The lady looks a bit like her. However, the blue background was an excellent idea, highlights the lady very well.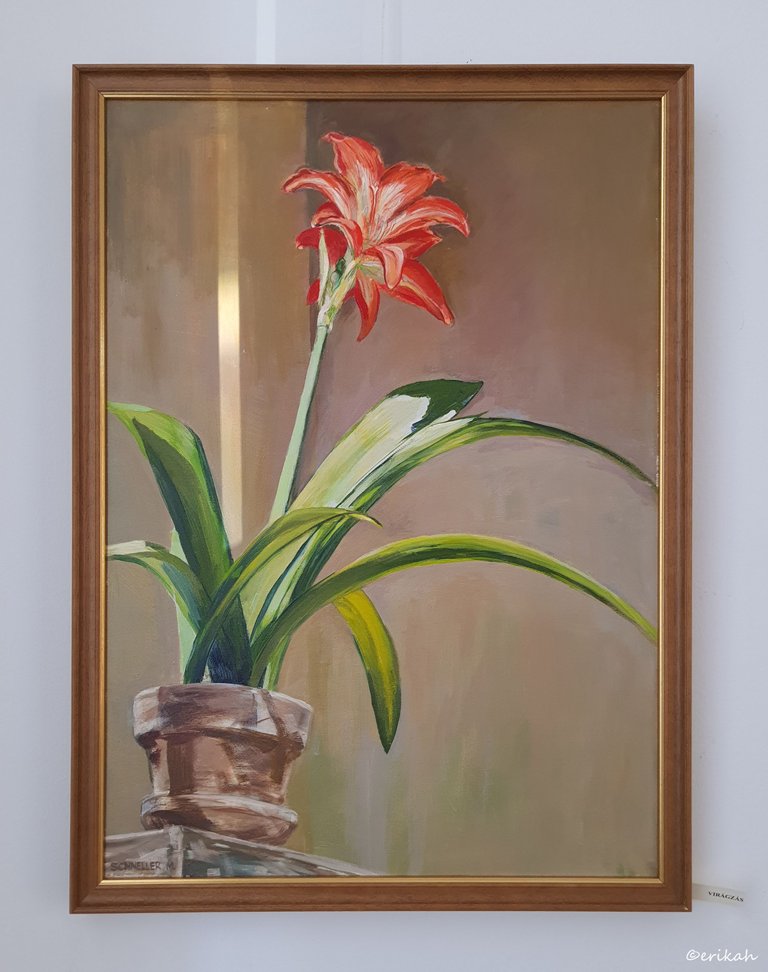 Blooming
This painting amazed me quite a lot. First of all, I loved its simplicity. There is not much fuss on the canvas, a simple background, a pot and the flower. The hazelnut background was an excellent idea as it doesn't take the eye off the flower. What I love about it is that the rule of third was respected here. I don't know if it was intentional or it happened because the leaves are long, but it looks great. The other thing that I noticed is the light stripe behind the pot. It looks like the the light refracts on it exactly at the level of the flower, which attracts the eye exactly where it should. It was an excellent idea. This is a concrete example of how simple can be beautiful. This artist is a very talented one.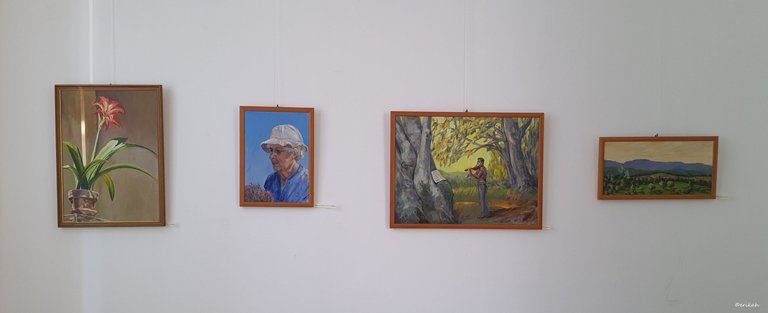 If you're a newbie, you may want to check out these guides:

---
---